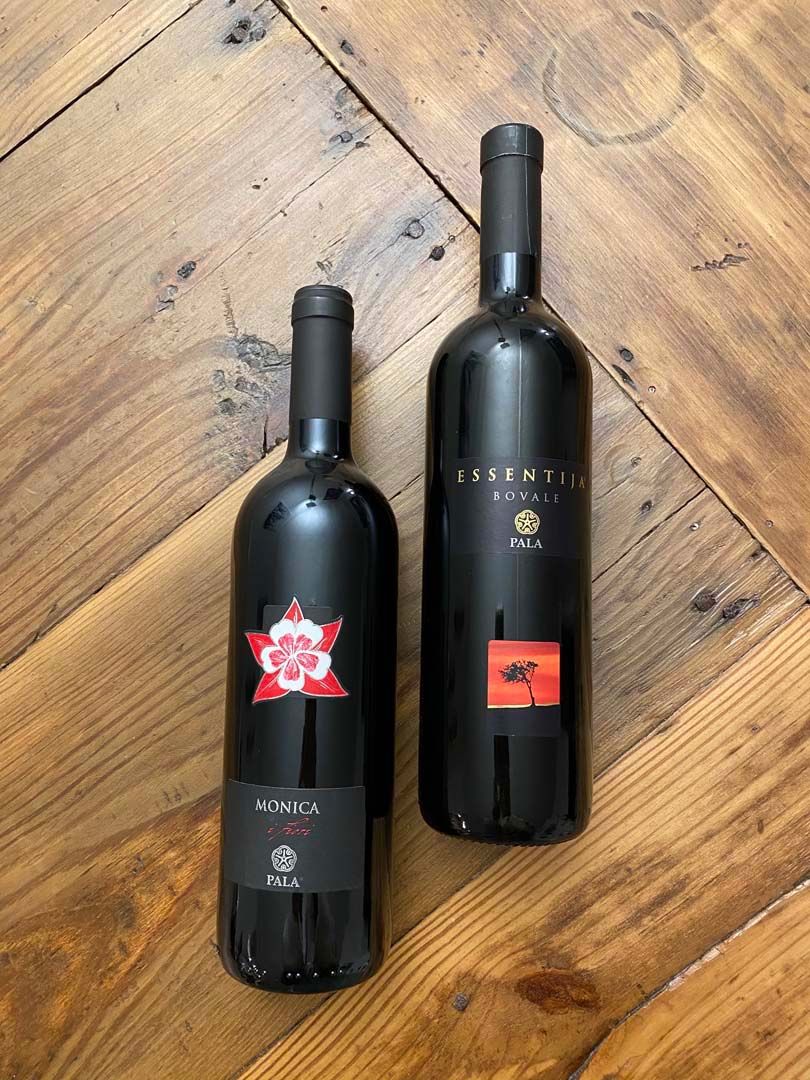 Shop different: the "underdogs" red varieties of Southern Italy
Are you all about reds? Do you feel adventurous? Here is a list of red grape varieties from Southern Italy to look out for when the devil of online wine shopping comes to possess you again. I promise you can have fun, learn and taste something new without breaking the bank. I won't suggest a specific label because these varieties are hard to find and availability can change across the U.S., not to mention the world, but try to search for these varieties on www.wine-searcher.com and you will find some good deals to treat your thirsty tasting buds. Ready?
FROM SARDINIA
MONICA
Where this grape exactly originated remains to be a mystery. What is known, however, despite the lack of records and evidences, is that the grape was most probably brought in Sardinia by Spanish conquistadors in the 13th century, when a considerable part of Italy was actually ruled by the Spanish crown.
Low levels of acidity and high levels of productivity have marked out Monica as a table wine grape. The vine is beloved of producers as it is easy to harvest and gives consistent, abundant results, but caution is needed in the vineyard as Monica can become overripe, resulting in wines with excessive alcohol levels.
Most of Monica's produce comes from the southern half of the island, around the port town of Cagliari where it has small DOC areas that produce wines like the Monica di Sardegna, a popular and a simple local refreshing red.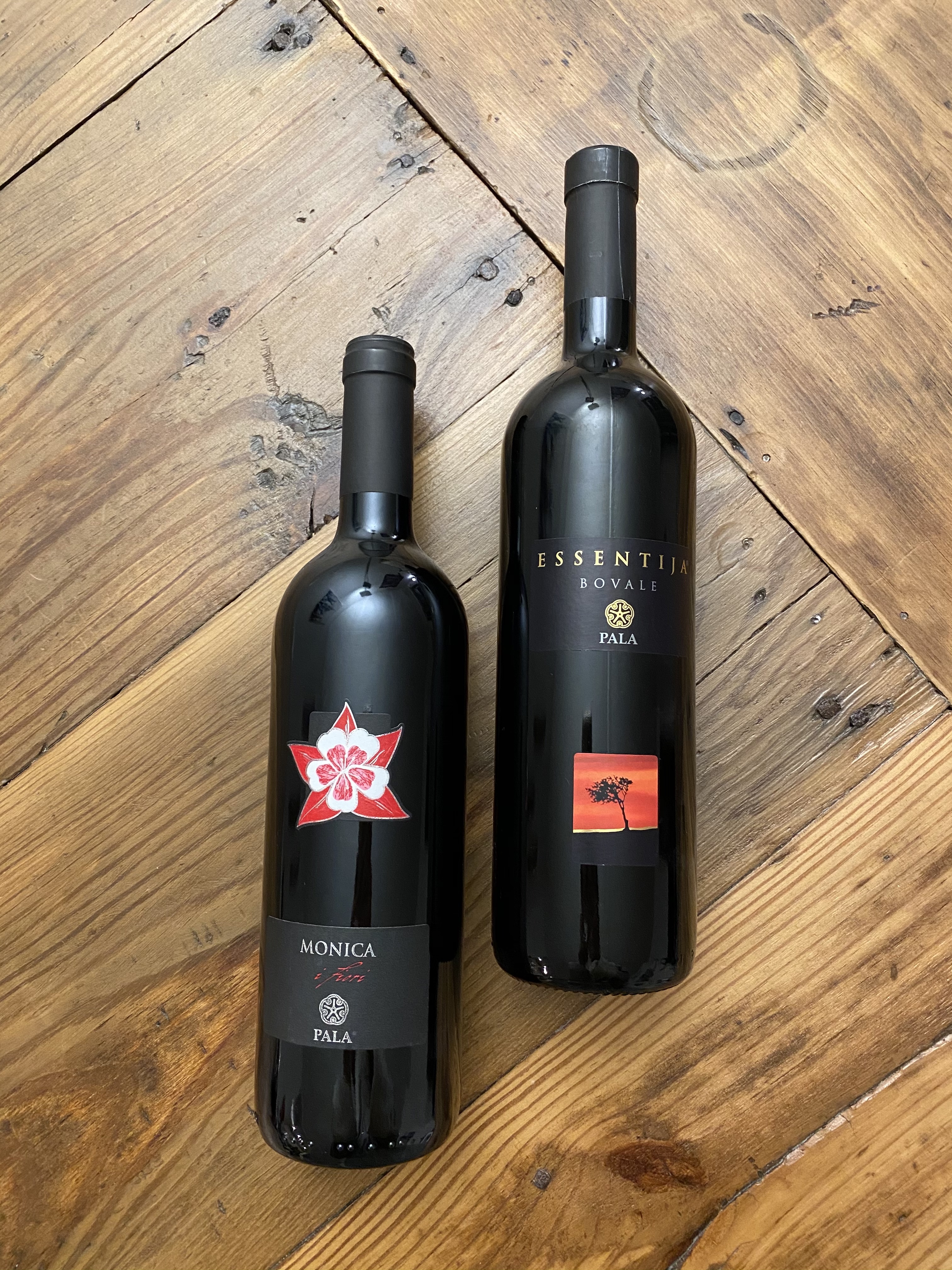 BOVALE
The name Bovale identifies two grape varieties, Great Bovale also known as Bovale of Spain and the Bovale Sardo, both were imported to Sardinia during the domination of Aragones (in 1300) from the Peninsula of Iberia.Bovale Sardo is a very tight producer and there are many examples of this variety's old vines in Sardinia.
It is grown on 700 hectares of vineyards particularly in the region around the biggest city of Cagliari and also in the Terralba and Campidano production areasIt grows incredibly well on the sandy and clay soils of Terralba, San Nicolo d'Arcidano and Uras, all the variety's grand crus.
At present, this grape is found very rarely on its own. Most often, Bovale Sardo is blended with red grapes like Monica and Cannonau. The grape is distinguished by good adaptability to distinct environment and climates, low-yielding with low fertility and is vulnerable to rot and downy mildew, which implies that it requires maximum notice in the vineyards.
The wine produced from this grape is characterized for its perfume and acidity; it thrives and gain elegance in limestone and clay soils on cooler sites.
FROM PUGLIA
NERO DI TROIA
Read all about Nero di Troia and my Puglia wine tour in this article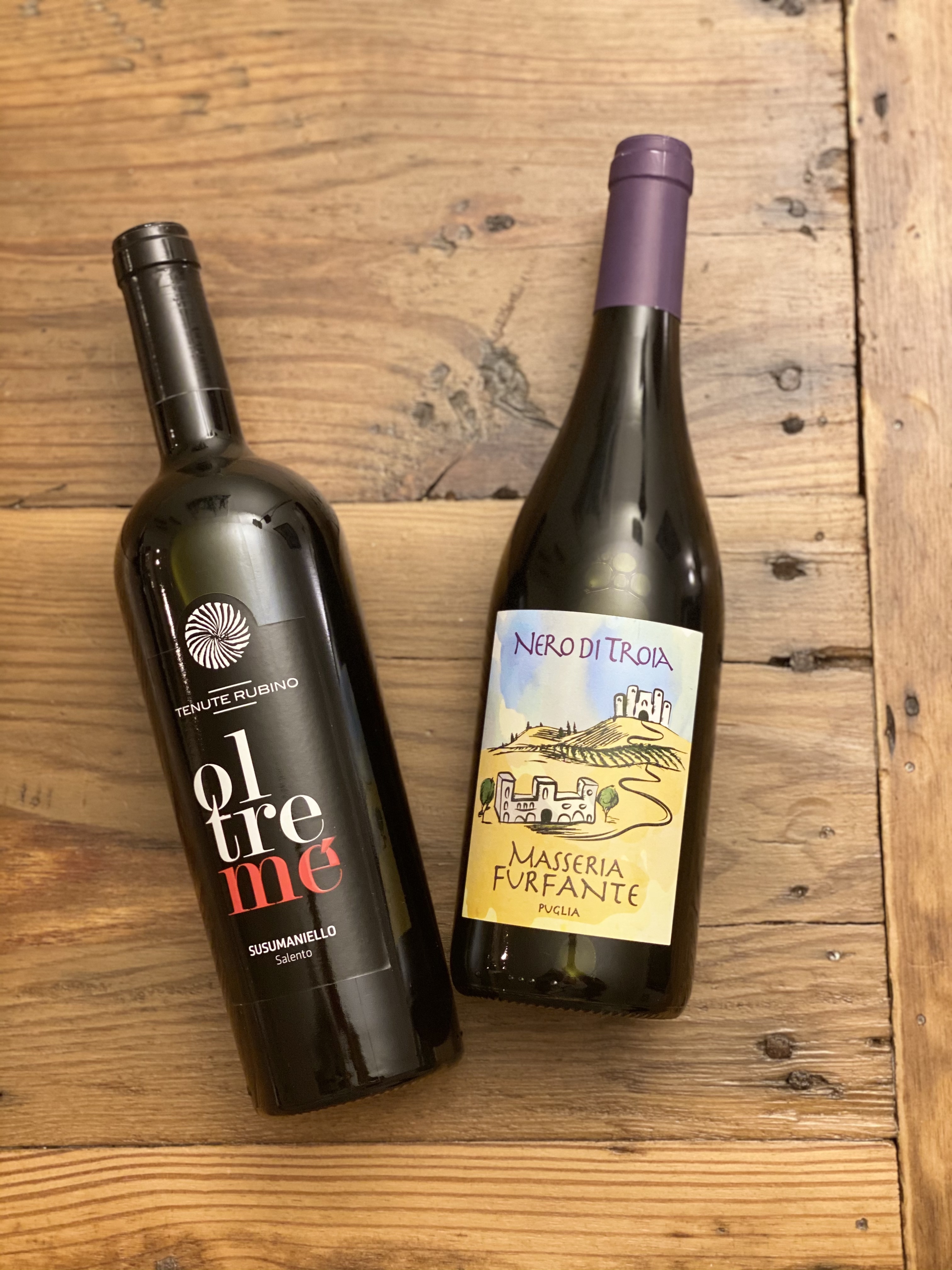 SUSUMANIELLO
The grape Susumaniello, probably of Dalmatian origin, has been growing in Puglia for a long time, mainly in the province of Brindisi. The name comes from its abundant yield that allowed, literally, to "load the donkey" (caricare il somaro).
The high productivity of young vines made Susumaniello, in the past, being used for the production of sweet extract purchased by wineries in northern Italy but the demand for these products decreased and the Susumaniello was at risk of disappearing. In recent times, due to old vines giving low production (high quality grapes), good sugar content and a fair acidity, it had a comeback, vinified on its own or in blends – mainly with Negroamaro and Malvasia Nera di Brindisi.
Susumaniello grape produces intense ruby red wine with a medium-high alcohol content, with a fruity, spicy and vegetal nose. The palate is full, good tannins and acidity make it age-worthy.
Read more about Salento and my wine tour in this article
FROM CENTRAL ITALY AND LAZIO
CANAIOLO NERO
The Canaiolo Nero grape is particularly widespread in central Italy, used in the production of different DOC and DOCG wines. In particular it is used to impart softness to Chianti to stand alongside the Sangiovese. In addition to the Chianti, Canaiolo nero is used almost exclusively in blends, even for different wines of central Italy. The grape Canaiolo nero prefers warm climates and hilly sites with good exposure. This grape has low vigor and when well treated it gives an intense ruby-red wine, savoury, with low acidity. It is packed with black fruits hints and spices.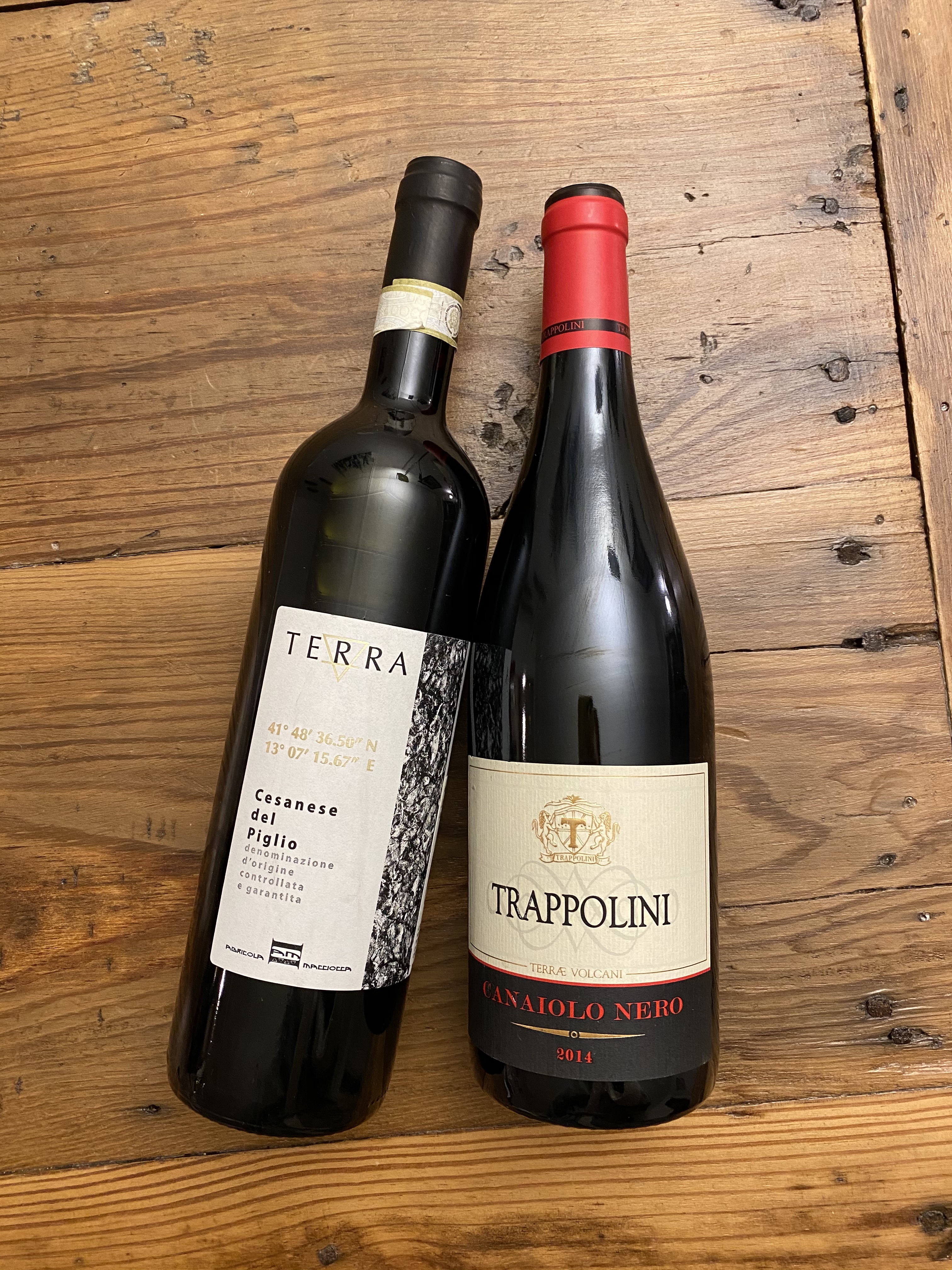 CESANESE DEL PIGLIO
Read all about Cesanese del Piglio in this article of my wine travel in Lazio.
FROM CALABRIA
GAGLIOPPO
The grape Gaglioppo is a Calabrian native of Greek origin, cultivated mainly in the provinces of Cosenza and Catanzaro. It is the most common variety in Calabria, part of all the red Doc wines of the region, the most renown is the Cirò rosso. The Gaglioppo vine has many genetic similarities with Frappato. It's a late ripening grape that, depending on the altitude and soil, is capable of yielding wines of varying weights and styles. For most, Ciró may be their only reference point for Gaglioppo. The wines that hail from this low-lying, arid D.O.C yield the most powerful and tannic expressions of the grape. Some wines need a decade or so to come to terms with its tannic angst.
The vine presents compact bunches, with thick skin and thrives on hilly sites. It has good and constant production. From Gaglioppo, generally speaking, we get an intense ruby red wine, with fruity perfumes, that over time evolve into a more complex bouquet of leather, mushrooms and tea leaves.