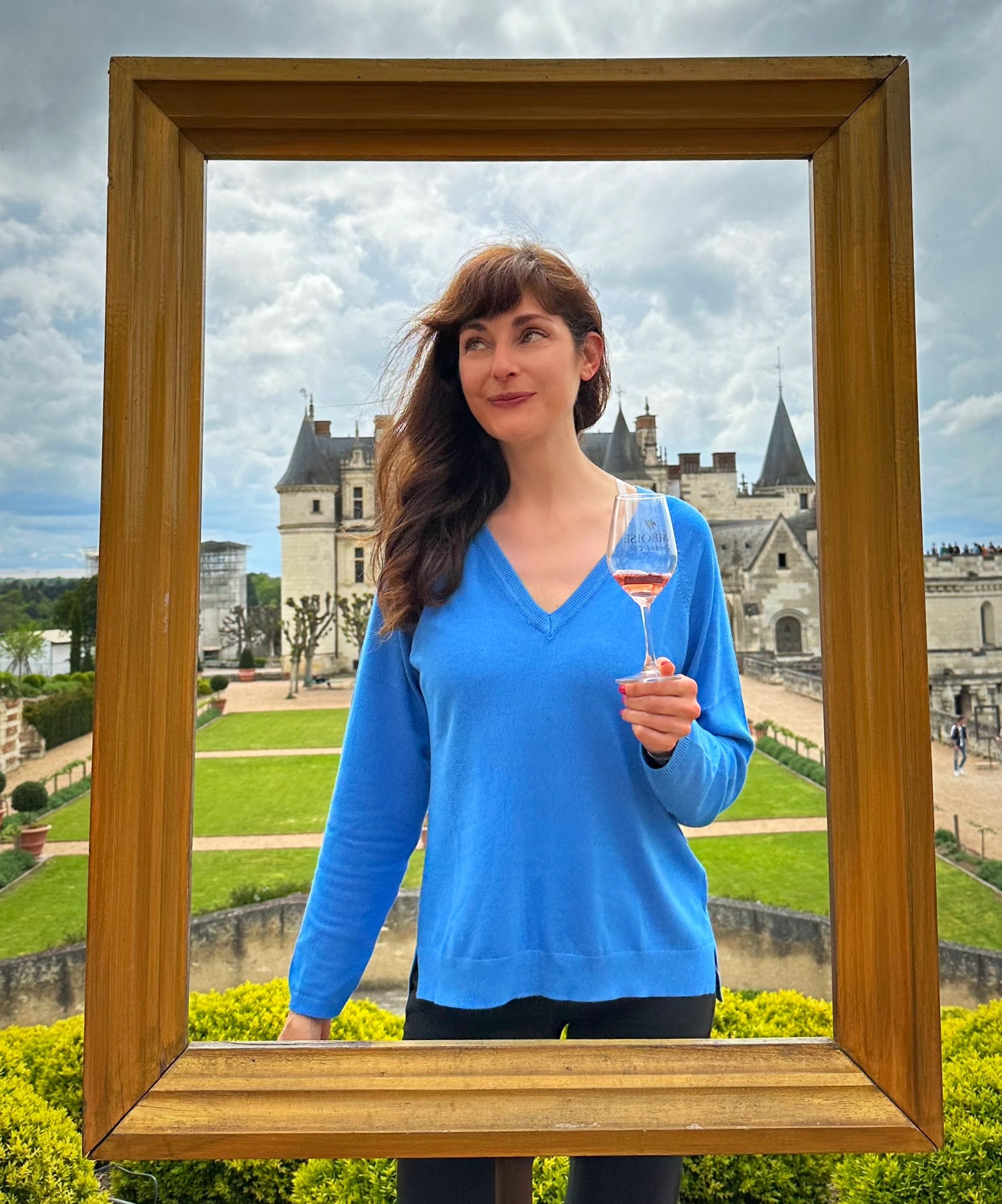 In the Loire Valley in seven words
Press tour discovering chateaux, new AOC, Crémants and rare varieties
Chateaux, expanses of green riverside meadows, medieval towns and an incredible variety of wines: traveling in the Loire Valley is an ongoing discovery. In this article I have chosen to summarize in seven words what struck me during a press trip to discover the 2022 vintage organized by Interloire, the association that groups the producers and negociants of 31 appellations in the area.
The purpose of this post is not educational: if you want to delve deeper and study the various wine areas of the Loire I recommend the really well done website https://www.vinsvaldeloire.fr/en with maps, data and statistics.
Here I want to offer you my personal overview, what amazed me and what I will remember in time of this travel experience that is anyway just an appetizer of what the Loire offers from a cultural and food and wine point of view. At the end of the post is my vlog, the video diary of the press tour that more than many words shows you what I experienced.
Here is my personal experience of the Loire in seven words.
1. The river and the diversity
The Loire River is almost as long as Italy, 1021 kilometers, and along its course you encounter so many terroirs, natural environments, grape varieties and styles. Just think that there are over 51 Aocs (appellation d'origine contrôlée) and 4 IGTs along the way. In fact, the Loire is the third largest appellation in France with 57,200 hectares under vine. During the three-day press tour we tasted numerous examples: from Cabernet Franc from Saumur to Chenin from Vouvray, Sauvignon from Savannieres, Gamay from Amboise, and Muscadet from Sévre et Maine the list is endless and it is very difficult to summarize by generalizing the peculiarities of each area. What struck me was precisely the diversity, the richness of options, of styles, of tastes. Most of the wine produced is white (41%), then rosé (24%), and it is these two categories that in my opinion offer the greatest satisfaction to the palate.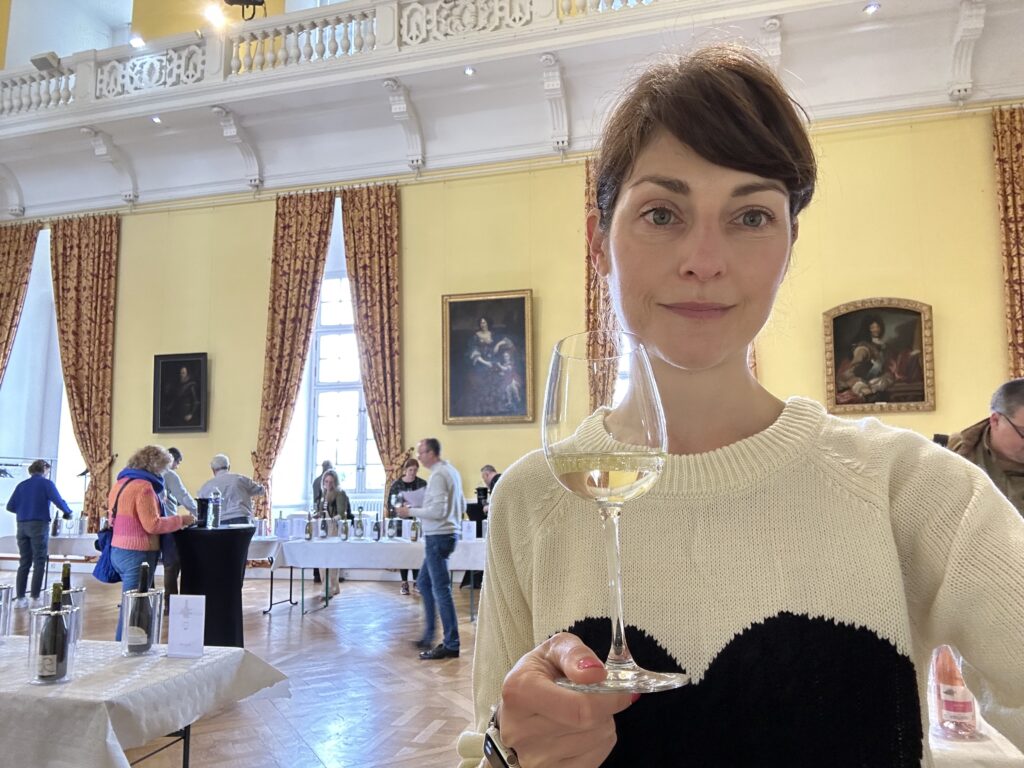 2. Chateaux : the nobility of the countryside
One cannot talk about the Loire without mentioning its celebrated chateaux. A World Heritage Site, along with the vineyards between Sully sur Loire and Chalonnes sur Loire there are more than 300 of them, they have been built since the 10th century when the kings of France, followed by the court nobility, chose the valley for their summer residences. What is striking is how suddenly these opulent buildings spring up between villages, creating an estranging contrast between the humility and simplicity of the agricultural countryside and the wealth and extravagance of the nobles fleeing Paris.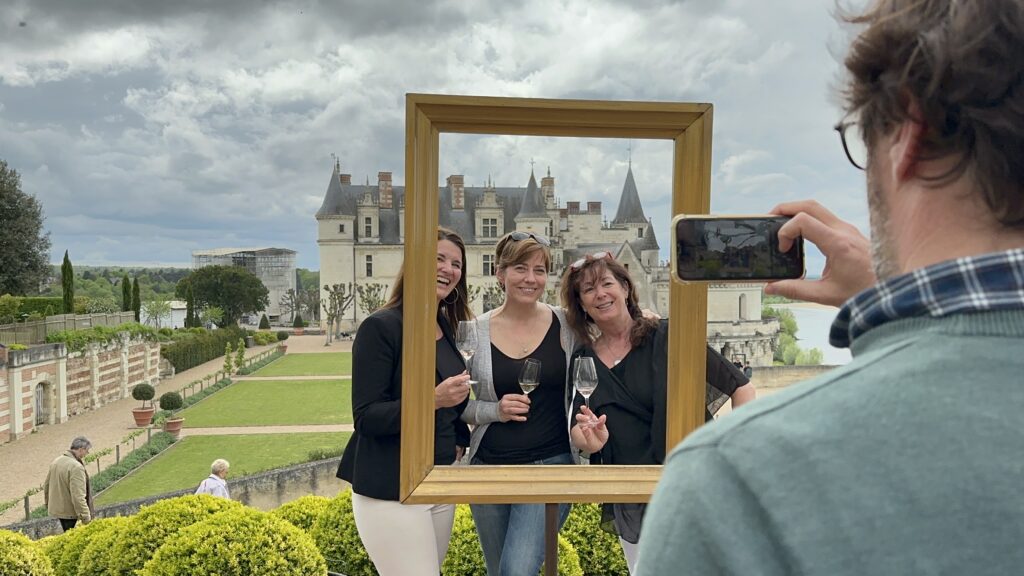 3. Vendôme and the Pineau d'Aunis
Among the lesser-known appellations Coteaux du Vendômois (Aoc since 2017) was a revelation for me, the meeting with the producers was a gem of authenticity: there were about ten of them, almost no one spoke English, their reverential fear of international journalists leaked through, perhaps that was one of the few opportunities to come into direct contact with those who write and popularize wine internationally, interacting was a bit complicated, but the wines overcame all language barriers. I fell in love with their Chenin blanc and what are called Vins Gris (gray wines, translated), which are whites made from Pineau d'Aunis, a very rare native red variety that dates back to the Middle Ages and is now practically grown only in this area. A difficult grape variety to grow, it has great personality: it is spicy, can seem rustic in young wines, but acquires elegance and rounds off its edges with a few years of aging. Producers in the area have also undertaken a genetic study to isolate the best and most resistant clones of this variety, which was in danger of disappearing after World War II.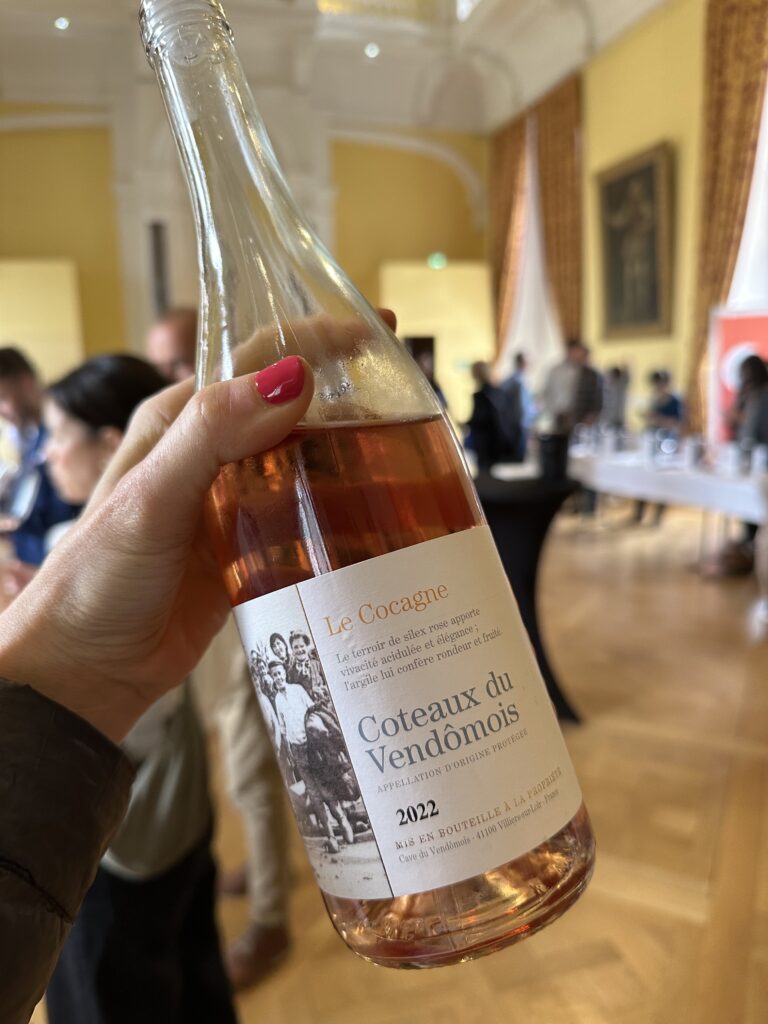 4. Vouvray
I may be biased because I have always been a big fan of this appellation because of the value for money of the wines, but I can only confirm my enthusiasm for Vouvray after visiting the old gnarled bush vines in the area and meeting dozens of producers and their wines: mineral, intense, versatile, declined in semi-dry, molleaux and late harvest versions they are perfect with local goat cheeses. The grape variety used for the Vouvray appellation is almost exclusively Chenin, and its wines, always white, are 60 percent sparkling or semi-sparkling and the remaining 40 percent still. It is an early-flowering vine, sensitive to spring frosts and with slow, late ripening. It tastes of pear and quince as well as lemon and orange blossom, but spicy notes of ginger, cardamom or linden blossom and chamomile often stand out; these are wines that evolve as they age and reveal truffle, flint and ethereal hints.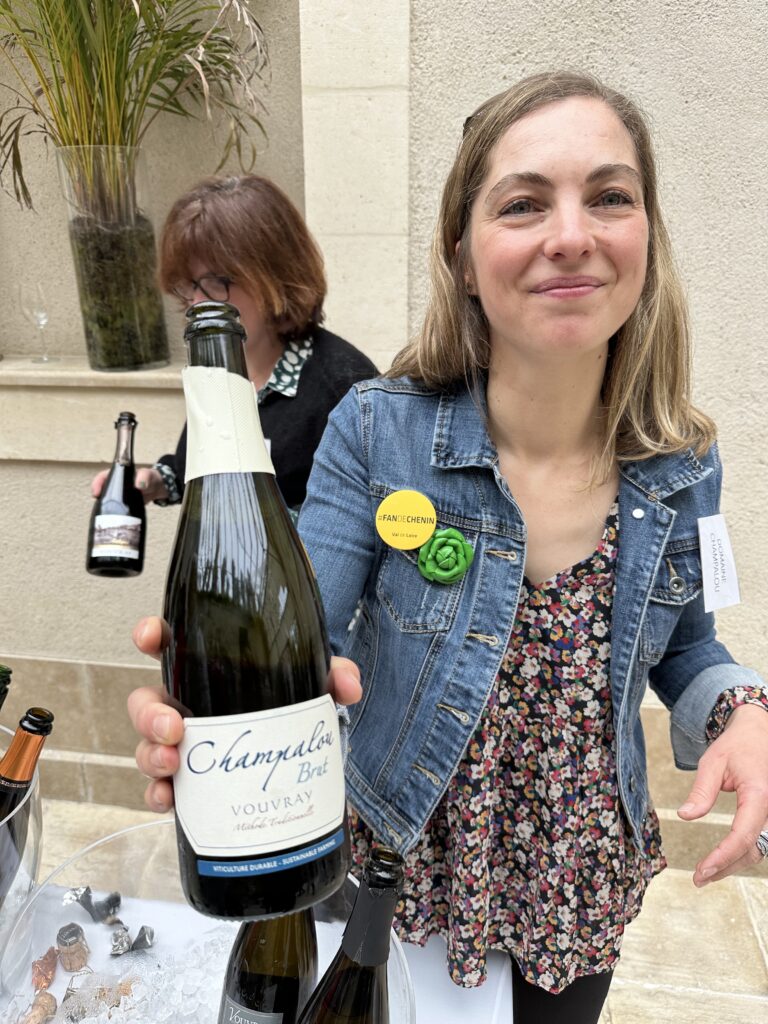 5. Crémant
Champagne and classic-method wine lovers be warned: the Crémants de la Loire, which are precisely the wines produced by the champenoise method in the Loire Valley, have reached truly remarkable levels of quality. They are versatile, fresh, excellent alternatives to more expensive appellations or aperitif sparkling wines. They are characterized depending on zone and grape variety by good acidity and ease of drinking.
6. Rosé
24% of the wines produced in Loire are pink. The nuances of colors and flavors are endless, the value for money is excellent, I particularly enjoyed the rosés from Touraine Aoc. The production area of the Rosè de la Loire appellation includes 900 hectares between Anjou and Touraine, and the permitted varieties are Cabernet Franc, Cabernet Sauvignon, Grolleau (Noir and Gris), Pineau d'Aunis, Gamay, Pinot Noir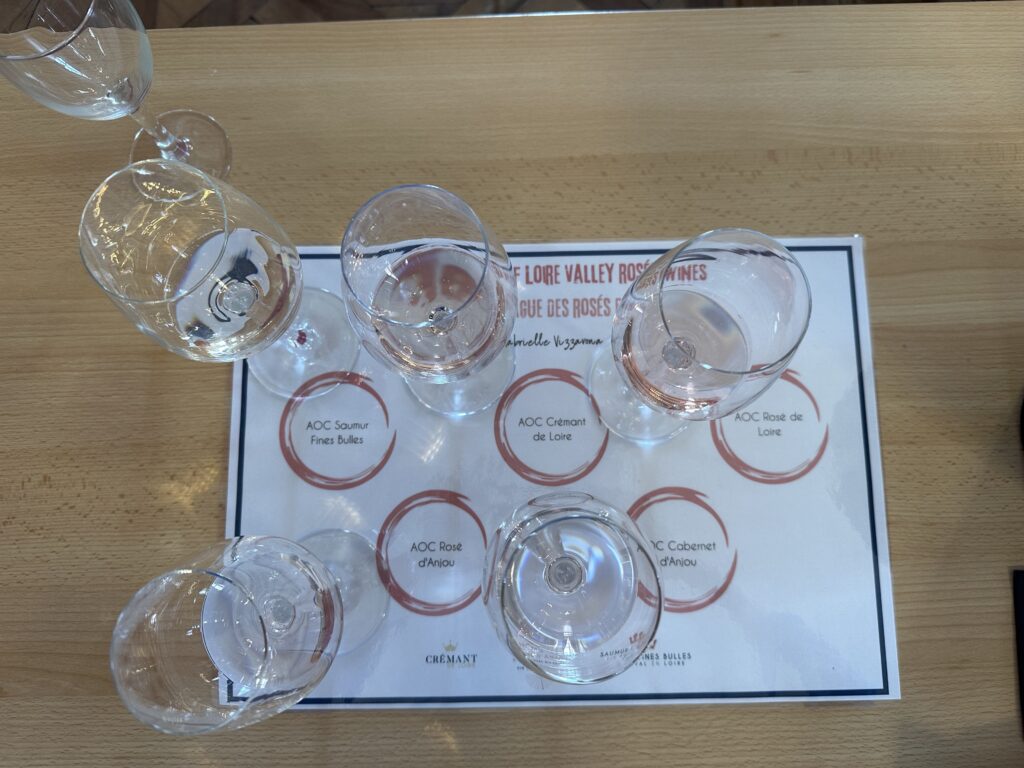 7. Amboise and the Collective Chenin
Another lesser known and more recent appellation is Touraine-Amboise. We met the producers in the beautiful setting of the castle of the same name where the chapel that holds the remains of Leonardo Da Vinci also stands. The appellation includes 9 communes around Amboise and yields mainly reds from Gamay, Cabernet and Côt. But what will remain in my heart from this visit is a white wine, a Chenin that Amboise's 30 producers all make together by taking turns caring for a 40-year-old vineyard near Amboise Castle. That wine has no brand name, it is the wine of the land, I found beautiful this sense of collective belonging, this desire to represent themselves united.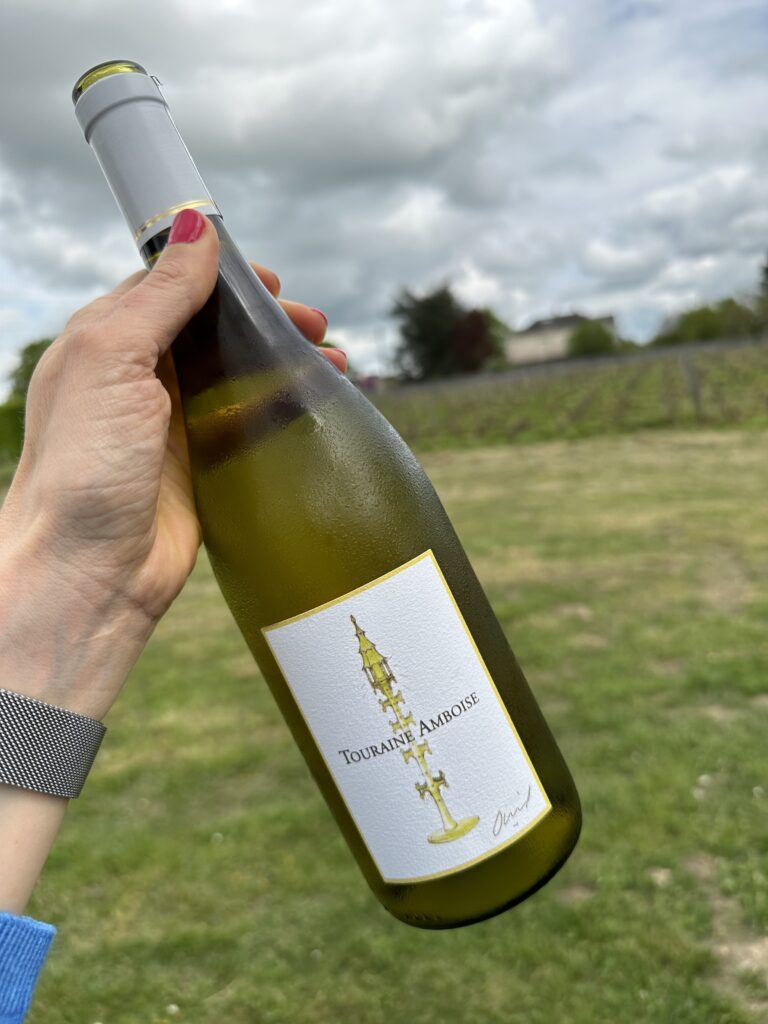 I hope I have intrigued you with these Loire pills, I leave you to watch the vlog and some useful links to plan your trip:
Producers Association : https://www.vinsvaldeloire.fr/en/
Castles of the Loire official website : https://www.chateaux-de-la-loire.fr
Hotel in Blois (great base): https://all.accor.com/hotel/1621/index.en