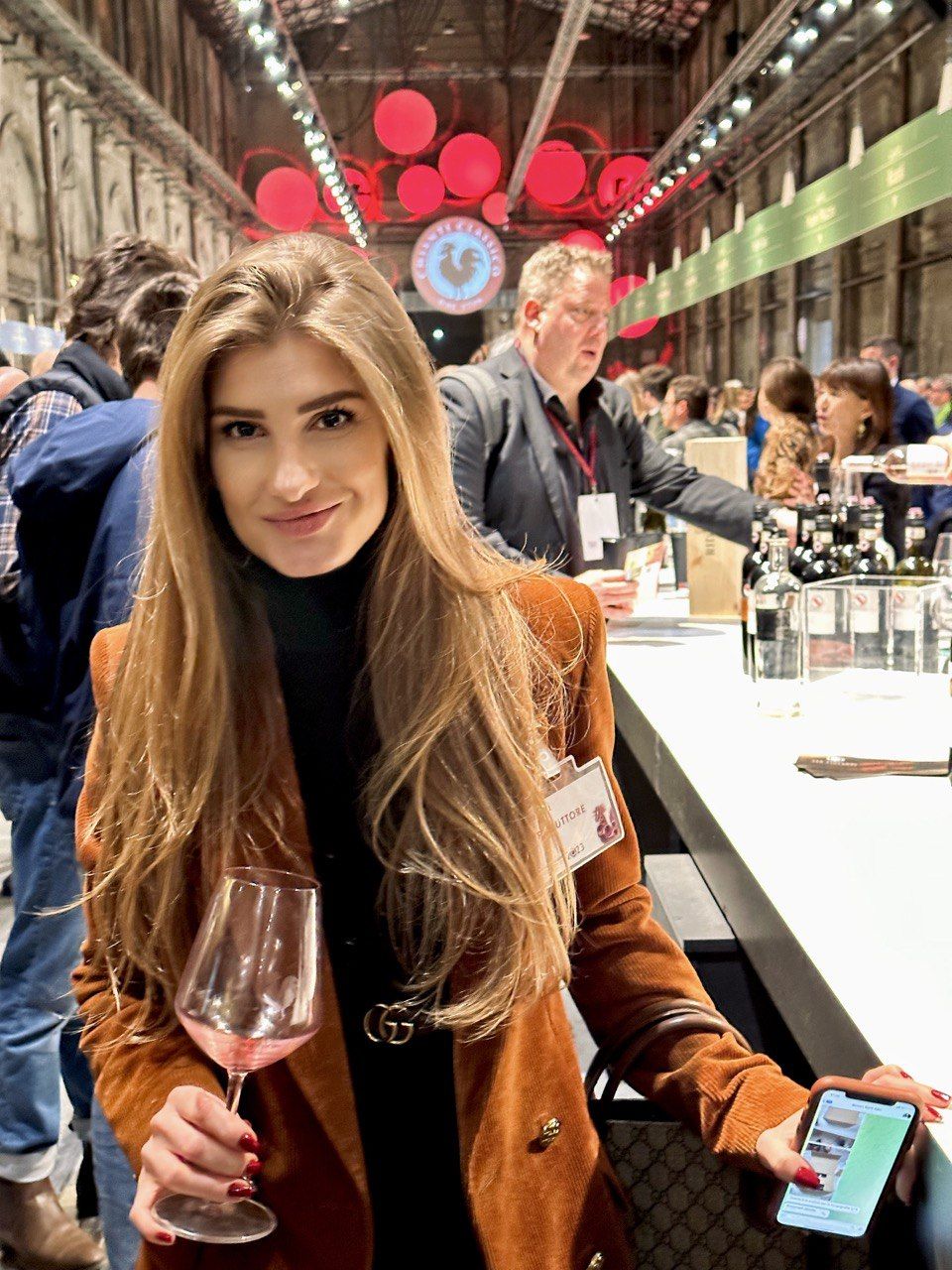 From Ukraine war to Chianti rolling hills: the story of Ines Berezina de Moschetti
Ines Berezina de Moschetti is a melting pot, she was born in Odessa, Ukraine, from an international family of Jewish, Georgian, Italian, Polish, Russian and Ukrainian roots.
"This is a pretty common historical and cultural family scenario for our city" she explains me.
Born in 1990, she was raised in Odessa, she studied at the German Gymnasium and got a degree in Diplomacy at the National University. But the bond with Italy has always been very strong.
"There is no wonder actually that I was bound in a certain way to Italy – Ines tells me -. Odessa's first governor was from Napoli and the first official language of the city administration was Italian, these facts find confirmation in the city's archives, dating back to the end of the 18th century. I am pretty sure that the music for the famous song «O sole mio» was written in Odessa in 1898, too".
That's why she started to learn Italian as soon she was a teenager, "because I always had a feeling of a special connection with Italy and Italian culture" she confirms.
Her other passion as a little girl was dancing: "Thanks to the dancing school I used to travel a lot since I was a teenager – she tells me – which gave me a great possibility to see the world, to become more openminded and to dream about the living abroad".
Her family decided to move back to Tel Aviv, in Israel, but she preferred to come to Italy to complete her studies. She started a part time job for an Advertising agency, "I found out I liked it very much, at the point I took the decision to change my studies' path". In Milan, Ines enrolls at the prestigious Marangoni Institute, to study fashion, design and marketing, and she gets a Master in Communication. Once she finished her studies, she landed a job in the filming industry and got back to Odessa.
She couldnt have imagined that the war would have brought her back to Italy very soon.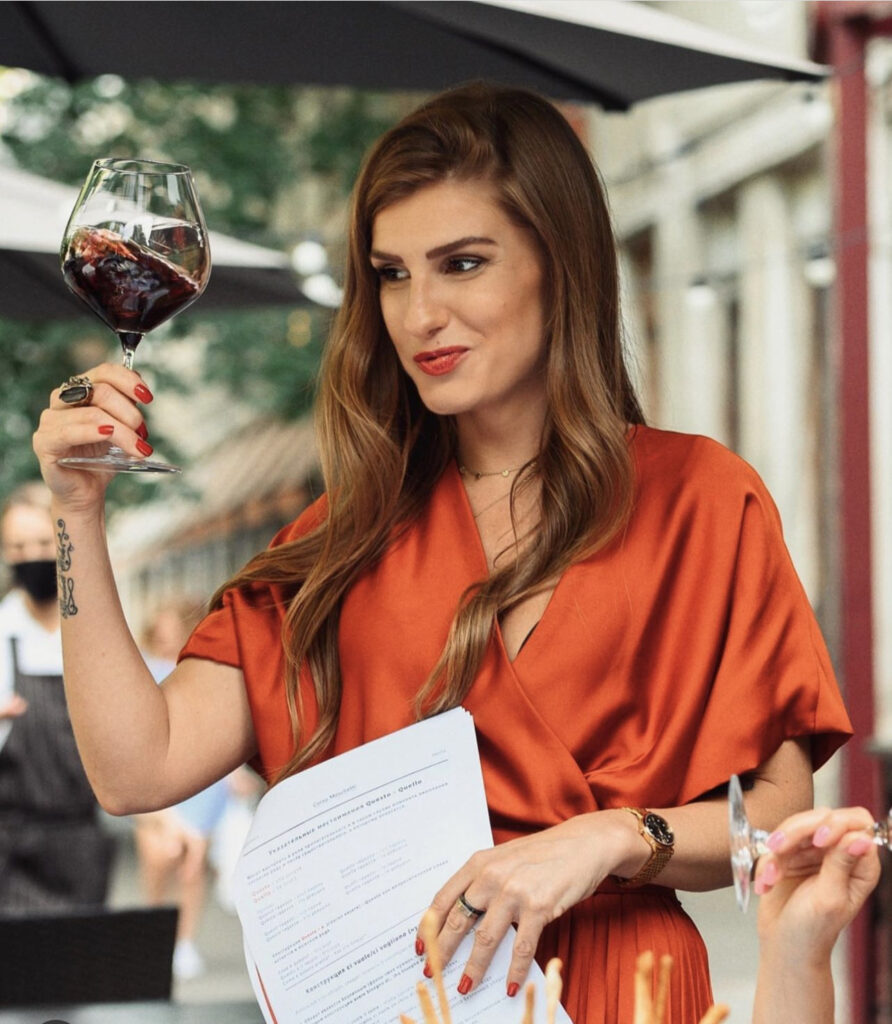 But what about wine? When does wine come in to the picture?
"The world of Wine, in particular Italian wine of course, has always been another passion of mine, sort of a hobby" she says. "I started travelling and visiting the wineries around Ukraine, then when I moved to Italy I have always been curious about the wine world".
These experiences allowed her to get in touch with the professional side of winemaking, and she decided to apply for the WSET courses, she completed the 3rd and now she is getting ready for the DipWSET. "So again my two passions have become one, because I saw a beautiful opportunity to put together my marketing background with the wine industry".
"When the war collapsed Ukraine on the 24th of February 2022 I was in my home town in Odessa" Ines remembers, "I am not telling you the long story of escaping the country, I'll just say I knew I was going to end up in Italy. I landed in Florence exactly one year ago, I did my best to get in touch with some of my friends and connections I had Italy to find a job which could suit my background and professional experiences. And I was lucky to find exactly what I was looking for, thanks to my dear friend Tony Sasa who was incredibly helpful". She learns that a private winery in the heart of Chianti Classico was looking for e managing director with strategic marketing skills.
The Boschetto Campacci Estate is a property of the Frascino family. It's not opened to the public yet. It is situated in the southern area of Chianti Classico DOCG, in Castelnuovo Berardenga. Basically "I manage the winery, taking care of the planning and budgeting, following all the operational processes, from the harvest to the labels design. As The winery is brand new, so my role consists in planning and coordinating the launch of the brand in the market. I'm endlessly thankful to the owners for the trust they had in me, for an incredible opportunity to work with Riccardo Cotarella, who is the winery oenologist".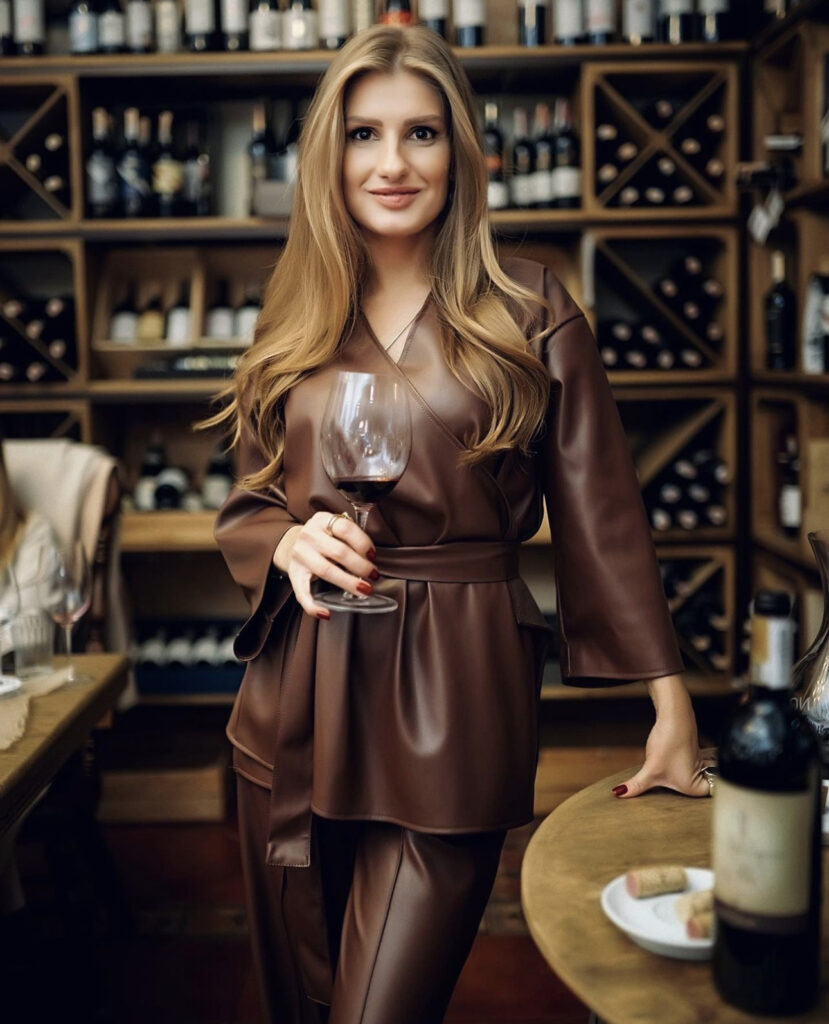 I ask her about the challenge of being a female, immigrant, in the Italian wine industry:
"Frankly speaking, it is most likely the same whether we talk about the gender factor, or the foreign origins. Italy is a country where traditions have an incredible impact in everything. On one hand it is good and truly important, but on the other hand being strongly dependent on traditions the Italian society doesn't see diversity as an opportunity yet. So that's why being a foreigner it is not so easy in Italy I would say. What I experienced is that to be accepted you have to prove yourself, to mark your value more.
The world of wine used to be a men world only, I'm very excited about the achievements of the Italian women in this field, who started to play leading roles in the last decade especially. It is very inspiring. Talking about nowadays, it is easier to be a woman in wine then a foreigner in my personal opinion.
I am curious about how the situation is in Ukrainian on gender and diversity?
"In Ukraine there is less gender discrimination thanks to the absence of a strong patriarchate system as you have had in Italy for so long. Being a woman in business in Ukraine is more common. But we face other challenges, the ageism in particular, which used to take place a lot: the concept of being young and having the right to get the executive position, if deserved, was hardly acceptable, but things are changing for the better lately".
Last I must ask about the future: "Thank God we are all safe – says Ines – I am in Italy and my family is in Israel now. Honestly I don't see for myself any future in Ukraine right now, there is no way to predict for how long this war will last. This terrific war stole the future of so many people and families. I'm incredibly thankful for the opportunity Italy gave me to build a new life". Cheers to that.