Salento, the seductive "heel" of Italy
When you think of Southern Italy, you envision endless miles of coastline, olive groves as far as the eye can see, and clusters of beautiful Baroque-style architecture. Salento, the "heel" of the "boot like" Italian peninsula includes cities like Lecce, Brindisi, and Taranto and is a haven for exquisite regional foods and alluring wines. The lush and fertile soil allows for some of the finest Italian wines to be produced here, including the region's most distinguished Salice Salentino DOC wine and Primitivo di Manduria DOC and DOCG. Now, let's delve deeper into the sweet seduction of Salento that continues to beckon its visitors to stay awhile.

Ancient influences and viticulture
Salento has a deep history of wine production that dates back to about 6th century B.C. when it is estimated that Negroamaro grapes were first introduced in the region. The name in Italian translates to "black and bitter" in English, and it was originally called niuru maru in the local dialect. Much of the influence in the Salento region can be traced back to the Greeks, including the distinctive architecture and regional dialect, which even today help to retain a taste of ancient Greece in Italy.
Surrounded by both the Adriatic and Ionian Seas, Salento has a significantly warmer and drier climate that affects the length of time the grapes need to grow to full maturation. For instance, Primitivo grapes need less time to reach maturity, as they are considered the "early ones"  that ripen sooner when they reach their desired sweetness. This affects the aging of the wine and makes it so the wine is better enjoyed with less time spent aging.
Much of the Salento region's wine culture is still being adapted and revitalized even today, as much of the wines produced had previously been aiming for higher quantity and not quality. While some 25 wines in the overall Puglia region have achieved DOC standards, only about two percent of the wine being produced are maintaining its DOC status. However, today wineries are attempting to re-develop the traditional methods of production in such a way that brings a more substantial reputation for the wines of Salento.
Major appellations at a glance
Salice Salentino DOC:
This full-bodied red wine is perhaps the best known DOC wine in the Salento peninsula. It most commonly is found as a red wine, but it can also be produced as a rosé, white, dessert wine, or sparkling version—though the others are rare to find. Some wineries also produce a Riserva version that is aged for a minimum of 24 months. Interest in the southern wines like Salice Salentino DOC increased in the 1980s and 1990s—coinciding with a rise in winemakers' considerations for better attention to detail and more consistency with viticulture methods.
Salice Salentino DOC is produced from the Negroamaro grape. As the name implies, Salice Salentino DOC wine is so red it is almost black, and it is almost exclusively comprised of Negroamaro grapes—with a minimum of 80 percent required. However, DOC regulations allow for a 20 percent addition of Malvasia Nera grapes, which enhance the aromatics of the wine and lessen its tannic qualities. That being said, the Rosso and Riserva wines are the two styles that can hold the Salice Salentino DOC status.
The Rosso and Rosato versions of Salice Salentino wines require a minimum presence of 75 percent Negroamaro grapes, whereas the Salice Salentino Negroamaro and Negroamaro Rosato wines require a minimum of 85 to 90 percent Negroamaro grapes. Salice Salentino Bianco wines require 70 percent Chardonnay grapes for the Bianco wines and 85 percent of the respective dominant grape used for each of the Chardonnay, Fiano, and Pinot Bianco wines.
Primitivo:
Primitivo wine is made exclusively from the Primitivo grape, which has been genetically determined to have descended originally from Croatia. Further, the grape can be cloned to produce the other famous Primitivo di Manduria DOC wine. It has been discovered that this clone is of the same variety as Zinfandel, a grape commonly used in California wines. Primitivo wine can be made in the traditional dark and tannic variety, or it can be produced in the Dolce Naturale style as more of a dessert wine. Primitivo di Manduria Dolce Naturale is also distinguished as the first DOCG wine of the region.
Rosato Salento:
Known best for being the first Rosato bottled in Italy and exported to the United States during World War II, Rosato Salento is a rosé wine made from about 90 percent Negroamaro grapes and 10 percent Malvasia Nera grapes. The Leone de Castris Winery is perhaps the best known winery of Salento that was the first to bottle and export Rosato, and it is known around the world for its Five Roses Rosato wine. This Rosato wine is known for having a smooth finish, and it is perfectly enjoyed in the summer as a refreshing way to beat the heat of Southern Italy. Salento is also one of the few regions in Italy to have such a significant production of rosé wine, so much so that rosé wines in Italy are mostly associated with Salento.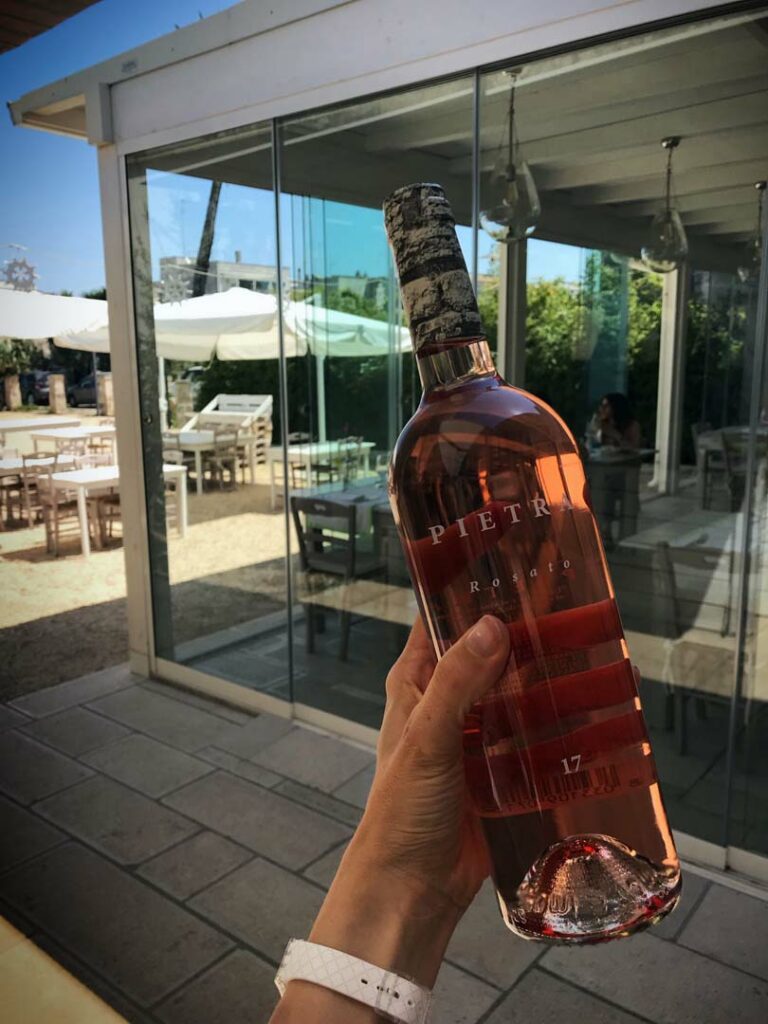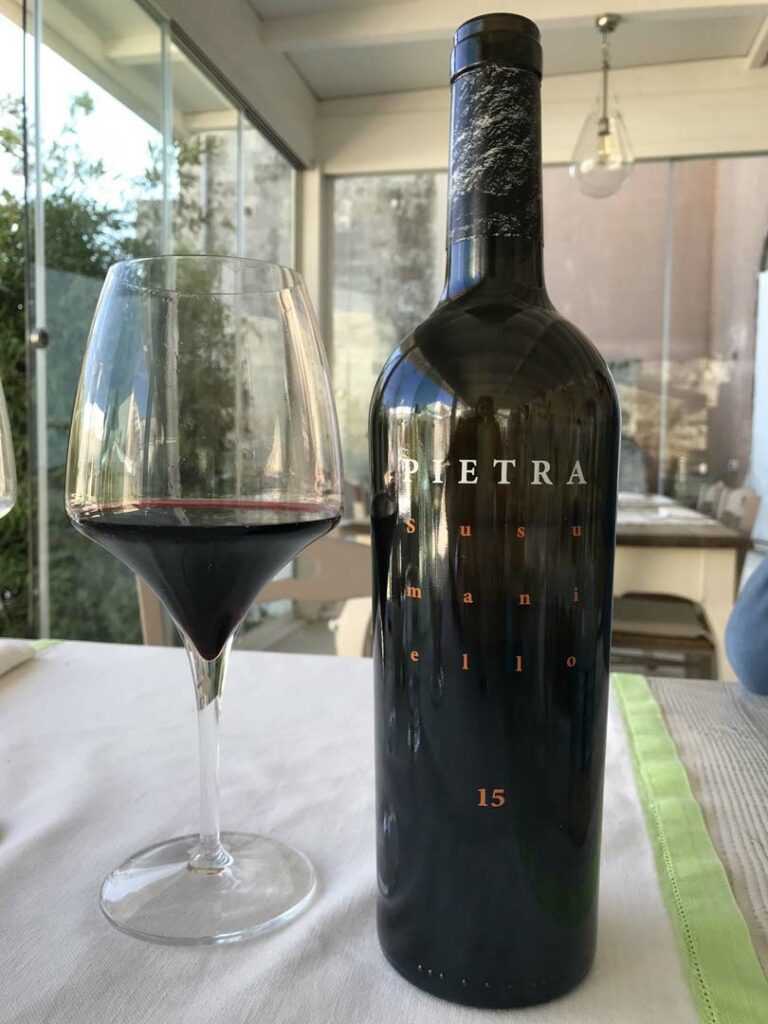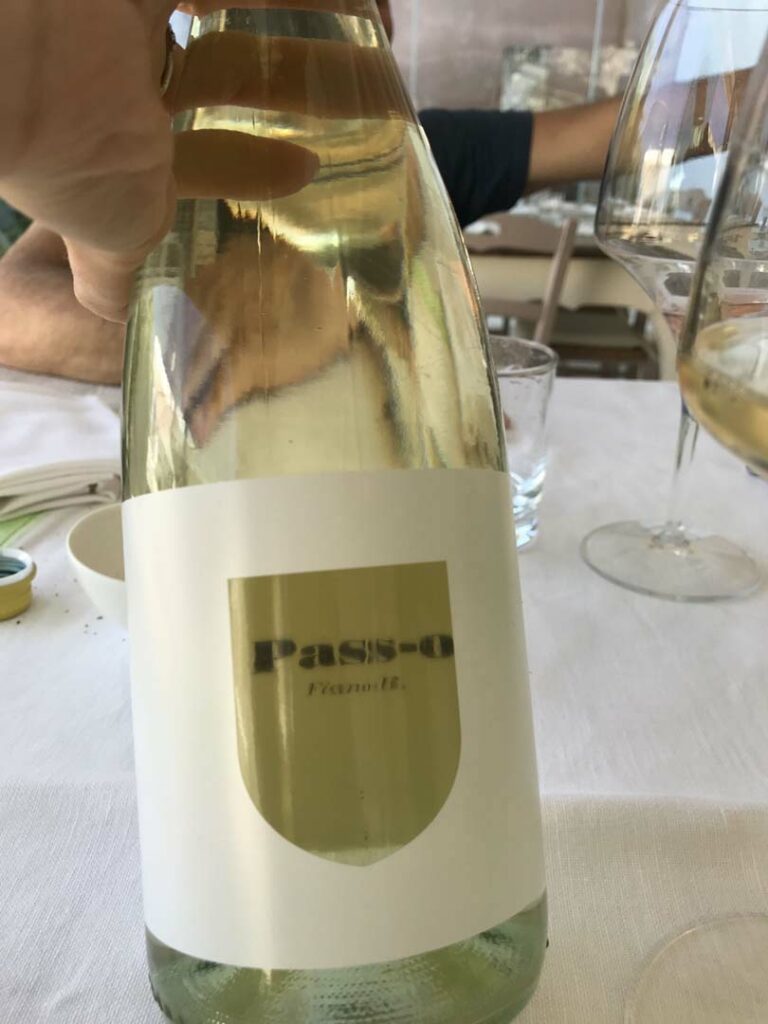 La cucina povera
Southern Italian cuisine predominantly centers around this cucina povera tradition, which means the foods are typically simple, but oh so delicious. The ingredients used in the local dishes are always the optimal freshness—sourced from the local markets—and include things like chickpeas, olives and olive oil, seafood, tomatoes, and various other vegetables. One delicacy indigenous to Salento is gamberi rossi di Gallipoli, also known as red prawns that are only found in the Ionian Sea. You can find them at any fish market in Salento, and they are best served crudo (raw) or cooked for only a short time with some lemon juice accompanying them. Another specialty from this peninsula is fave nette which consists of cooked and mashed fava beans and chicory drizzled with arguably the most tantalizing olive oil. It is also important to mention that an impressive 50 percent of Italy's olive oil is produced here.
Recently the majority of the ancient olive trees of the peninsula have been affected by a letal bacteria.The pathogen – for which there is no cure – most likely arrived from the Americas and requires the uprooting of infected trees to prevent it from spreading. This is a huge loss for olive oil culture and production in Puglia, like Phylloxera had been for wines back in the 19th century. 
Going back to the sweet side, Salento is also known for its pasticciotto dessert, a pastry uniquely produced here with a flaky crust and a creamy custard filling. It can also be filled with black cherries or jam for an even sweeter dessert—yum! People from all over come to Salento and know just how synonymous the pasticciotto desserts of Salento are with the region itself. The typical breakfast in Salento is pasticciotto with "caffe' in ghiaccio", ice coffee with almond milk. 

Some highlights and tips of my latest trip to Salento: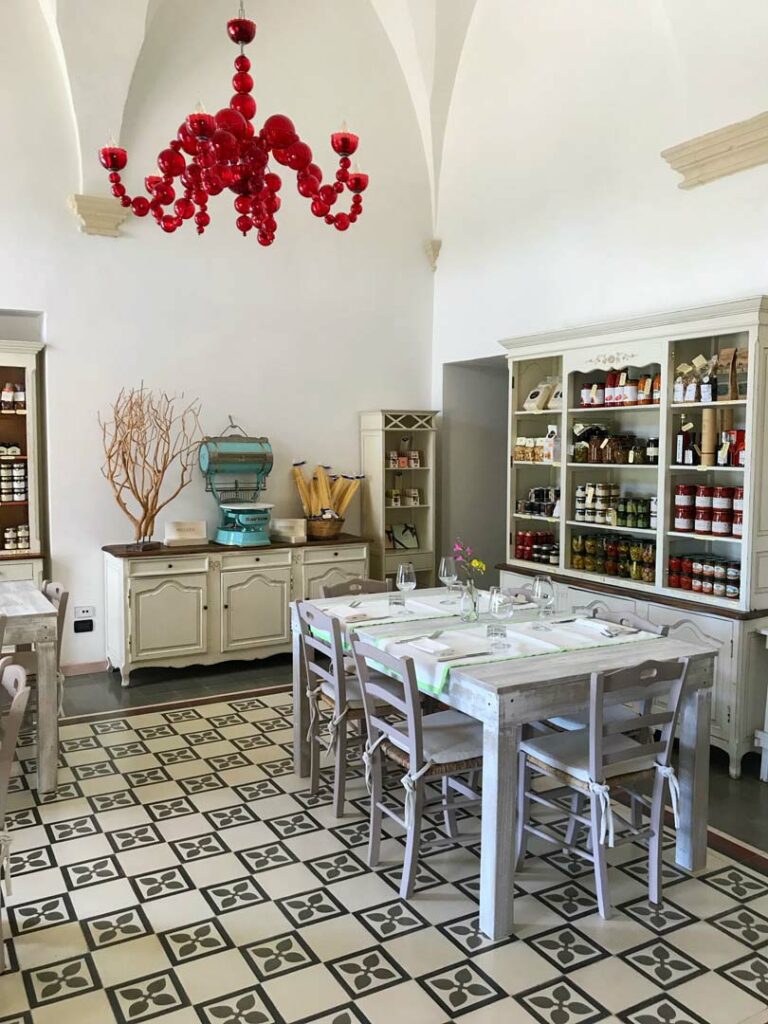 Restaurants OSTERIA ORIGANO, Minervino di Lecce – http://www.menhirsalento.it/it/osteria-store
Artisanal cheeses
Artisanal chocolate – CIOCCOLATO MAGLIO, Maglie (LE)  https://www.cioccolatomaglio.it (international shipping)
B&B accomodation LA CORTE DEI GRANAI, Maglie (LE) http://www.cortedeigranai.it
Wines CANTINE MENHIR – http://www.menhirsalento.it/
See more about this tips in my VLOG on my Youtube channel: