Wanna be the wine geek at Thanksgiving dinner? Read this!
Let's admit it: the Thanksgiving meal inspires more debate than any other on which wine should be served with the roasted bird. This year, I have you covered. Make it an Italian Thanksgiving! You won't regret it!
I feel this year there's lots to be thankful for — particularly for the exceptional recent vintages of some of my favorite wine regions that offer a spectacular selection of wines to pair with your Thanksgiving feast.
I'd like to introduce you to some classic Italian red and white wine choices for Thanksgiving as well as a few new intriguing options that you might not have considered. My love for undiscovered wine regions is legendary!

TO IMPRESS YOUR FAMILY OF WHITE WINE LOVERS:
FIANO
Name for me something that is under-appreciated, relatively unknown, offers amazing quality . . . and comes in a bottle. Fiano di Avellino falls certainly in this category. My best pick is Colli di Lapio Fiano di Avellino DOCG: bright acidity, mineral core and a slight note of "sea spray" add some herbal quality to it, tying into the basil flavours as well as a long, tangy, citrus-like finish which mimics orange zest. Straw yellow in color, with aromas of wildflowers, stone fruits and hazelnuts, this is a small-production wine, but worth the effort to find.
Matches well with: Seafood, mozzarella cheese, white meat, aromatic herbs vegetarian dishes.
Average price in the U.S.: 17.00$
NOSIOLA
The name Nosiola derives from the Italian word for hazelnut (which is nocciola) and is so called because the wine can have some hazelnut characteristics in the nose. Native from Trentino, it was widely cultivated until the 1980s. At the time, the cultivar vineyards made up over 60% of the planted area in the region, but today this is no longer the case. In 1970 there were 46,000 tons a year of Nosiola, and now there are barely 9,000 tons. The vineyards are mainly located on the hills around Toblino, in the Lavis and Cembra valley and particularly in the Valle dei Laghi.
To me, Nosiola is one of the most fascinating varieties of Trentino. It is a wine consistent with modern tastes because it is never very strongly alcoholic.
When it is young, you appreciate it for its pleasant acidity and freshness, but when aged it has ethereal notes more similar to Riesling.
My pick: Cesconi, Nosiola, Vigneti delle Dolomiti IGT, made from 30 year old vineyards at an altitude of about 1500 ft, northeast of Pressano, trained with the typical pergola system.
The fermentation continues in stainless steel containers and large acacia barrels. The acacia wood allows for a balance between the advantages of winemaking in wood and the preservation of the fine, delicate bouquet of Nosiola. The wine remains in contact with the lees for about 9 months before being bottled at the end of the summer.
Average price in the U.S.: 19.00$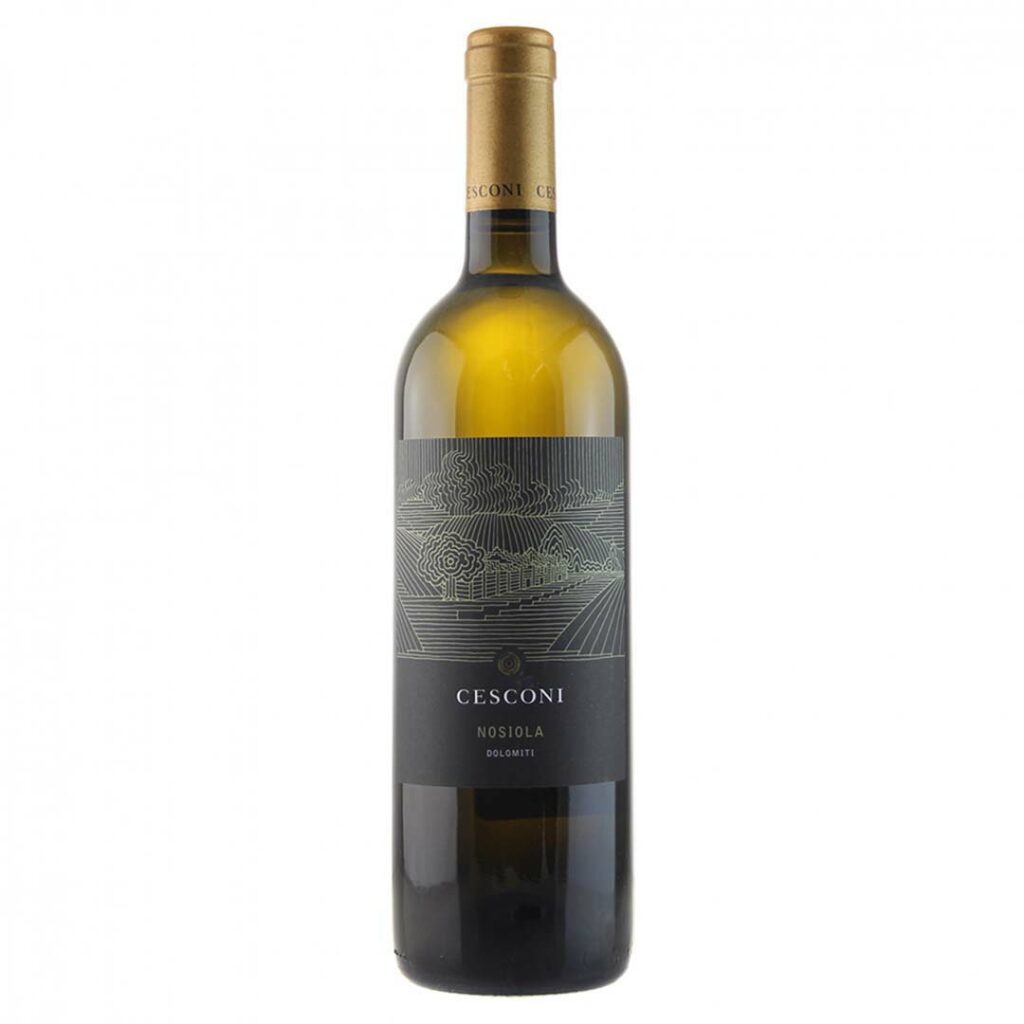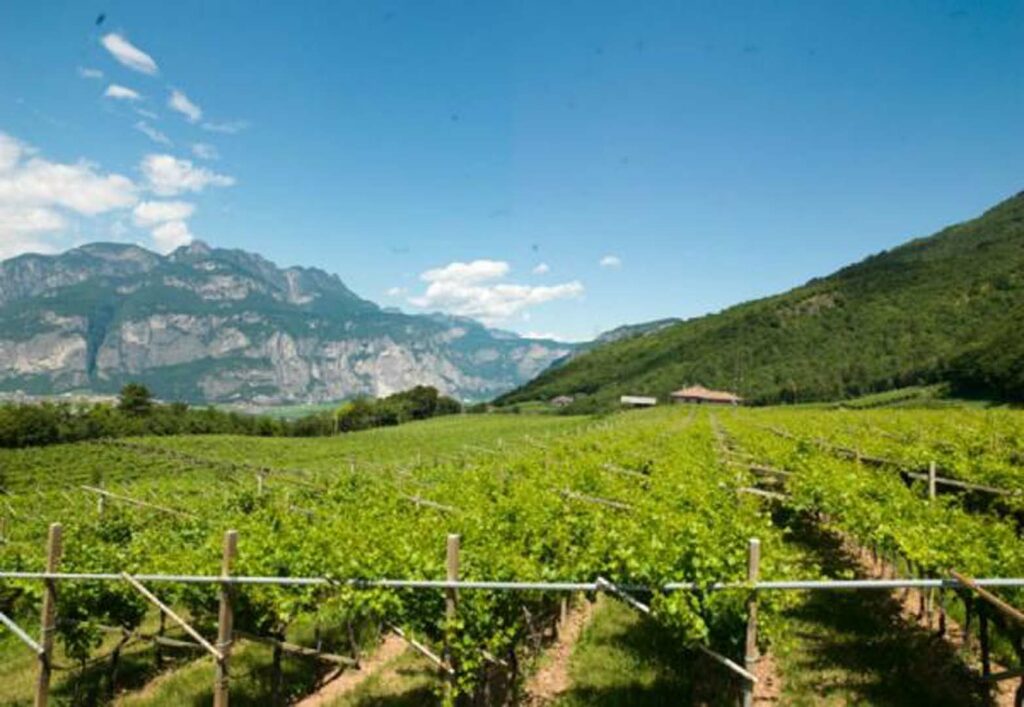 LUGANA
My pick for Thanksgiving is one of the masterpieces of this wine region, produced by an iconic winery. Zenato was the first to believe in the potential of Lugana wine region.
LUGANA RISERVA DOC Sergio Zenato is 100% Trebbiano di Lugana (Turbiana), as all the wines you find on the market labeled as Lugana. This is a requirement for the DOC status. The fermentation takes place for around 70% of the must in 50 hectolitres oak casks and 300 litres tonneaux, while the remaining 30% of the must ferments in steel. Ageing follows for 6 months in barrels and 12 months in the bottle before releasing. Suitable for numerous matches with soups, pasta with white sauces, medium ripe cheeses, perfect with fish but also superb just by itself.
Average price in the U.S.: 26.00$

IF YOU ARE MORE OF A REDS KINDA DRINKER
CARMIGNANO
One of Tuscany's great Sangiovese-based wines that has not yet received its due is Carmignano — a blend of at least 50% Sangiovese, up to 20% Cabernet Sauvignon, plus 20% Caniolo Nero and 5% Mammolo and/or Colorino. Carmignano, which takes its name from the town in Tuscany, is actually one of the few areas in Italy where blending international varietals with local ones is a historical tradition and not a newly modern wave. In the early 1700s the Grand Duke Cosimo III dé Medici established the area of Carmignano as a nursery for grape varieties, which included the planting of internationally renowned Cabernet Sauvignon imported from France.
I choose 2011 Artimino Grumarello Riserva Carmignano DOCG. 70% Sangiovese, 20% Cabernet Sauvignon, 10% Merlot, it has elegant tannins, slightly lower acidity and a great deal of herbaceous aromas. Wine is kept in 30 hectolitres and 50 hectolitres Slavonian oak barrels for 24 months and is refined for another 12 months in bottles. It can age beautifully, as the 2011 vintage can be kept in the cellar for another 3-4 years. I recommend you open and aerate the wine at least one hour before serving.
I find its bouquet is the perfect mix to match charcuterie appetizers, especially Tuscan Finocchiona salame.
Average price in the U.S.: 25.00$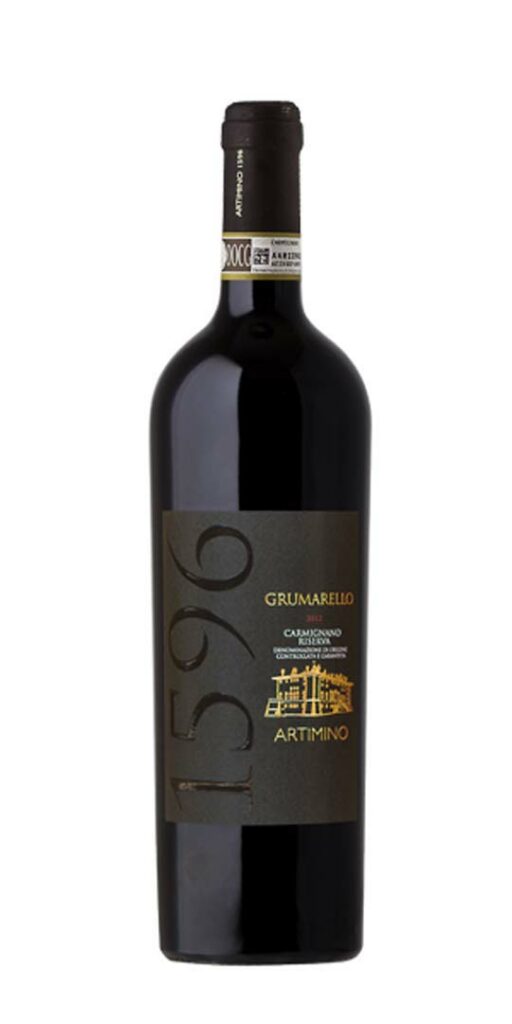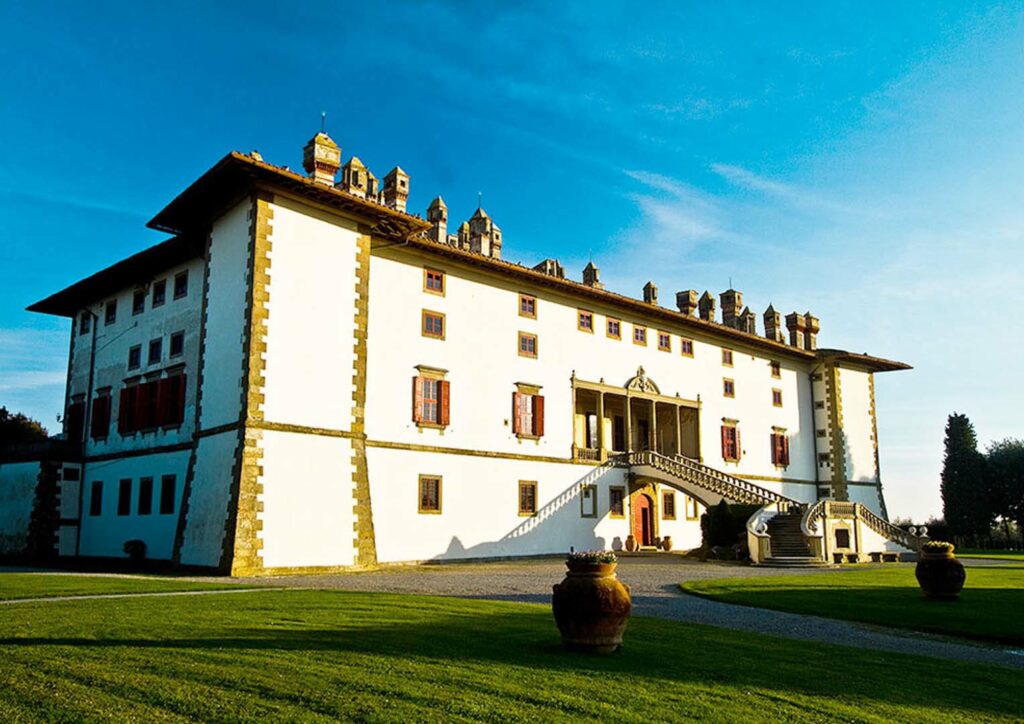 SAGRANTINO DI MONTEFALCO
Montefalco is a special place in Umbria. Special for many reasons, but the one that concerns us today is the Sagrantino grape. This grape is only grown in the Montefalco area, has very low yields, extremely thick skins (and accordingly extremely high polyphenols; one of the most tannic grape cultivars), a very late ripening character, no known relationship to any other grape varieties in Italy and the ability to age quite gracefully, earning the nickname "The Jewel of Umbria."
Because of this robust nature, Sagrantino must age for at least 37 months before being released. The wine's tannins can stand up to hearty dishes such as wild game and roasted meats; its complexity opens up with simple, earthy recipes such as pasta with truffles or risotto with mushrooms.
My pick is 2009 CARAPACE, Tenuta Castelbuono, Tenute Lunelli, SAGRANTINO di Montefalco DOCG.
The grapes are hand-harvested in October. Cold pre-maceration at 54°F for 30 hours, then 15-20 days of  further maceration in wooden vats. 24 months of aging in large oak casks, followed by a minimum of 12 months in bottle.
I was impressed by the intense carob and licorice aromas, the blueberries and the chocolate notes. It is a luscious, creamy wine with a long finish, defined tannins and overall great finesse. You can forget it in your cellar for another 10-15 years and it will only get better.
Average price in the U.S.: 35-38.00$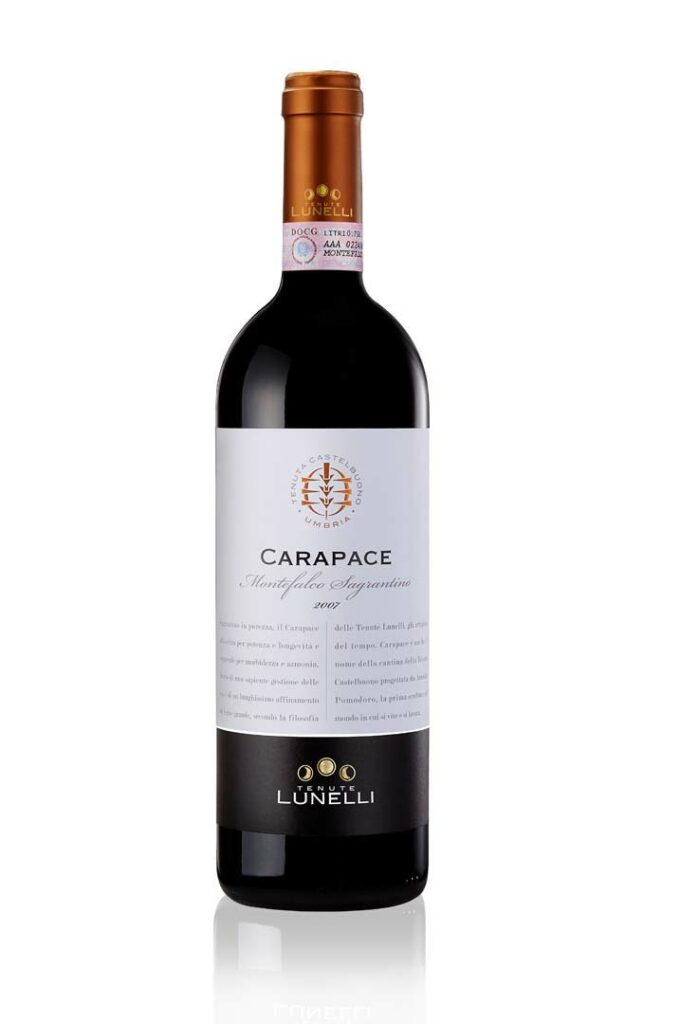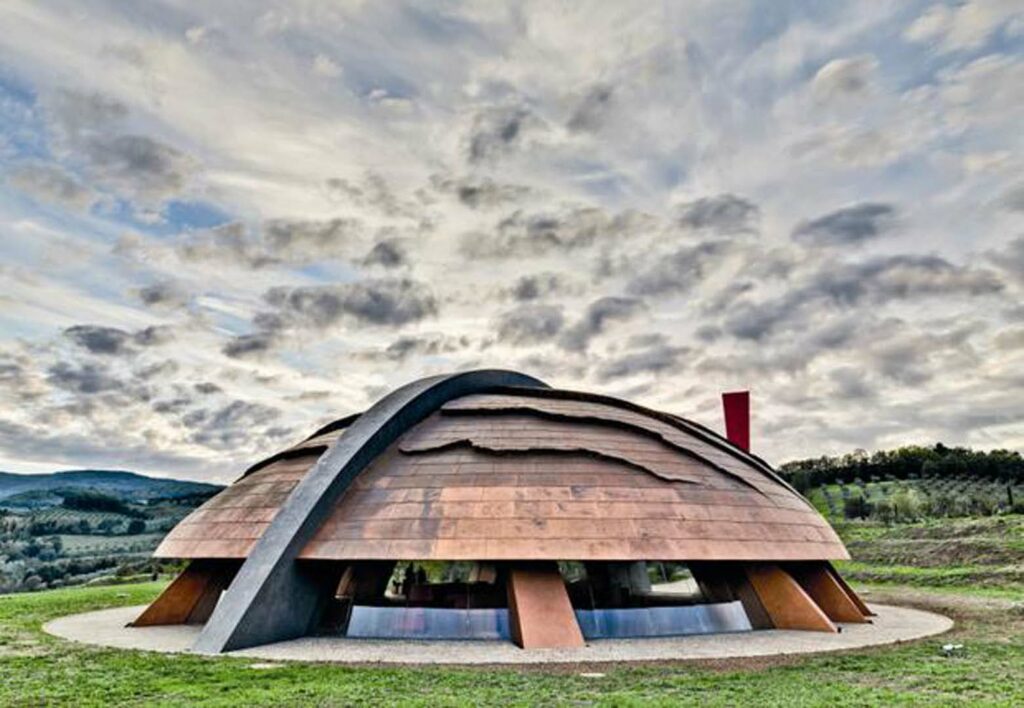 AMARONE
If you're featuring roasted ham as your main dish this year, the rich dried-cherry and chocolatey wines of Valpolicella can be a perfect match. The cherry flavors accentuate the sweetness of ham, the moderate acidity acts as a palate cleanser from the grease (which is ideal for complementing rich meats and gravies), the dried fruit aromas of fig and raisins add complexity to the palate.
Of course, Amarone della Valpolicella is an expensive wine due to its production process but it's worth every penny. And, come on, it's Thanksgiving!
My pick is 2007 BERTANI, Amarone della Valpolicella classico DOCG.
Harvest begins in early October. Ripe, unblemished grapes are carefully laid out to dry, losing up to 60% of their water content and yielding concentrated sugar and flavors. At the winery, Remo has been in charge for the last 40 years to aerate the drying room and to check on the perfect conditions of humidity. Skills you don't learn on the books, you get them from experience. Fermentation lasts 50 days. The wine is aged in oak casks for six years.
The palate is dry, full-bodied and amply structured; red berries and a hint of vanilla lead into a finish of walnuts and hazelnuts. It is a unique, lovely wine for special occasions like celebrating Thanksgiving with your loved ones! Cheers!
Average price in the U.S.: 80.00$