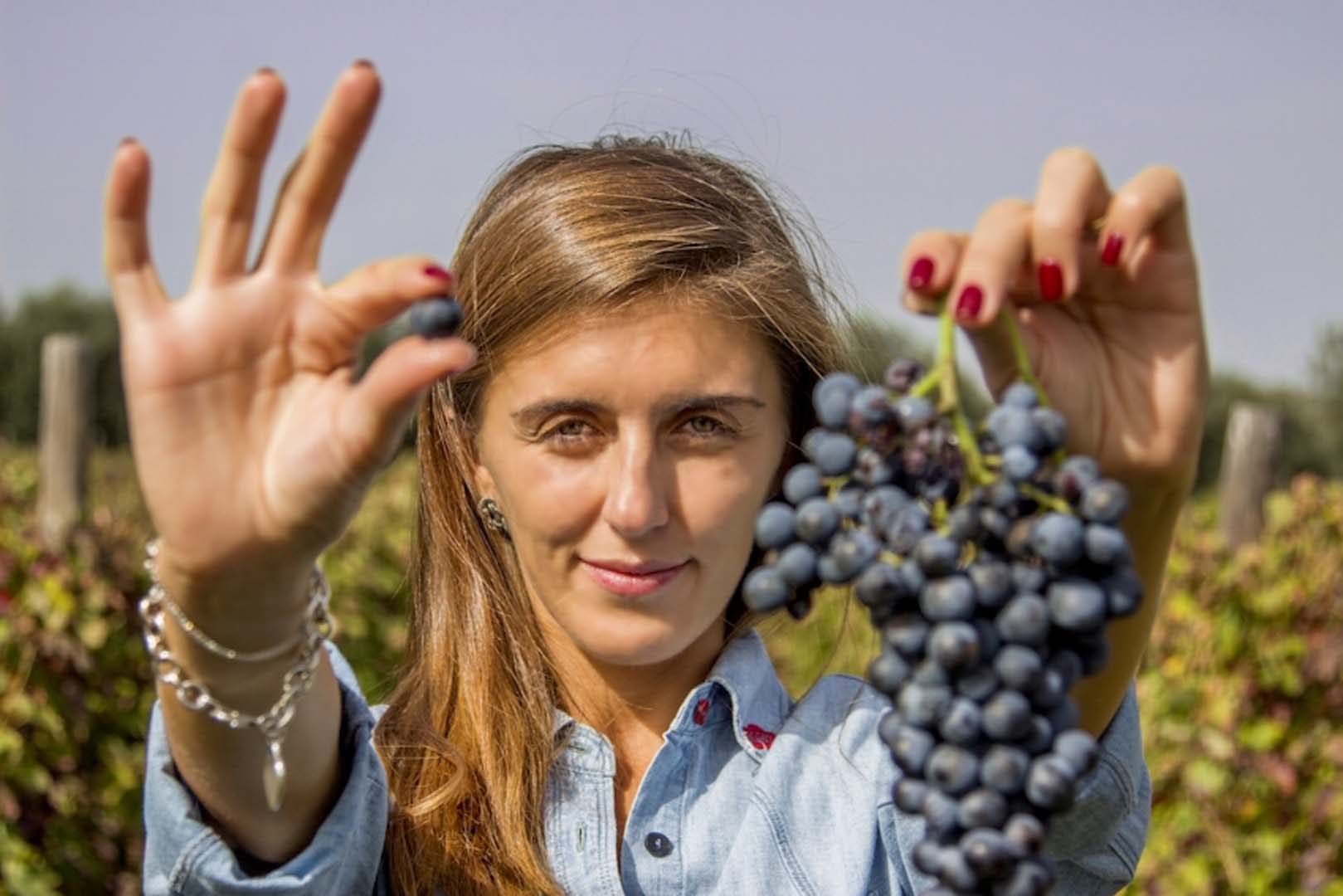 Betting on small-scale producers and emerging markets: the fascinating project of Terrestoria, selling Italian boutique wines in Utah
When I first met Stephanie Cuadra, I immediately understood we had a lot in common: journalistic background, immense love for wines, a passion for people stories and the firm will to communicate it. So I wasn't surprised when she told me about her project in Utah, Terrestoria imports. I loved it, and I want to share it with you. 
Terrestoria, based in Salt Lake City, is focusing on lesser-known wine regions and indigenous grapes of Italy and Spain, Stephanie collaborates with small-scale producers whose voices are rarely heard beyond local borders. And yes, in Utah, where drinking wine is not exactly a habit. Or, at least, let's say it is not traditionally a habit.
She carefully chooses the people first, more than the wines.  She is not simply an importer or distributor, she is an ambassador for the small boutique wineries. And it is not a coincidence to me that most of the producers she works with, are women.
I think her philosophy of wine business is the new, modern approach to wine selling, the only way to reach the true wine enthusiasts, even in less beaten markets. I hope you will be inspired by her work, as I have been, reading this interview.
1. Stephanie, what brought you to the wine business in the first place?
Pure luck. In spite of being an outsider to the wine industry (actually, because of the fact), Sebastiano Cossia Castiglioni asked me to head PR and communications at Querciabella, his acclaimed organic winery in Chianti Classico. To be honest, at first I was not confident about being the right person for the job—but I ultimately allowed curiosity to take the lead and welcomed the challenge.
As a former journalist, conducting interviews and research came naturally to me. It turned out those skills would be instrumental in my early wine education since I quickly realized how much industry professionals love talking about what they do. Lucky for me… I was a blank slate with nothing but questions!
Thanks to the incredible opportunity offered to me during my seven years with Querciabella, I made many wonderful discoveries—about wine, of course, but also about the world, people and the interconnectedness of all things. Everything I learned during that experience contributed in some way to the idea of Terrestoria.
2. Why do you think that focusing on boutique wineries and indigenous varieties can be a winning strategy from a commercial point of view?
I see added value in a venture that has focus, where there is a well-defined objective and a specific audience in mind. For Terrestoria, this means establishing a connection between small-scale European wine growers and Utah's expanding community of wine enthusiasts. (I should note that while my company is headquartered in Salt Lake City, I am based in Italy, which allows me to work closely with Terrestoria's winery partners.)
By collaborating with artisan estates who work with indigenous grape varieties, I am expressing a personal preference, but this also reflects a strategic decision to source wines most consumers have yet to encounter in the market. I find that food and wine lovers in Utah are actually quite adventurous, so it makes sense to focus on wines which, by definition, are unfamiliar to them.
We are certainly breaking the status quo by championing these rare niche wines, but what best defines the uniqueness of Terrestoria is that we are deliberately making a tertiary market the company's top priority. Terrestoria is about eliminating archaic barriers and establishing surprising precedents in a market that has been largely overlooked, even avoided, until now. The project is only in its infancy but I am committed to making Utah the cornerstone of our winning strategy.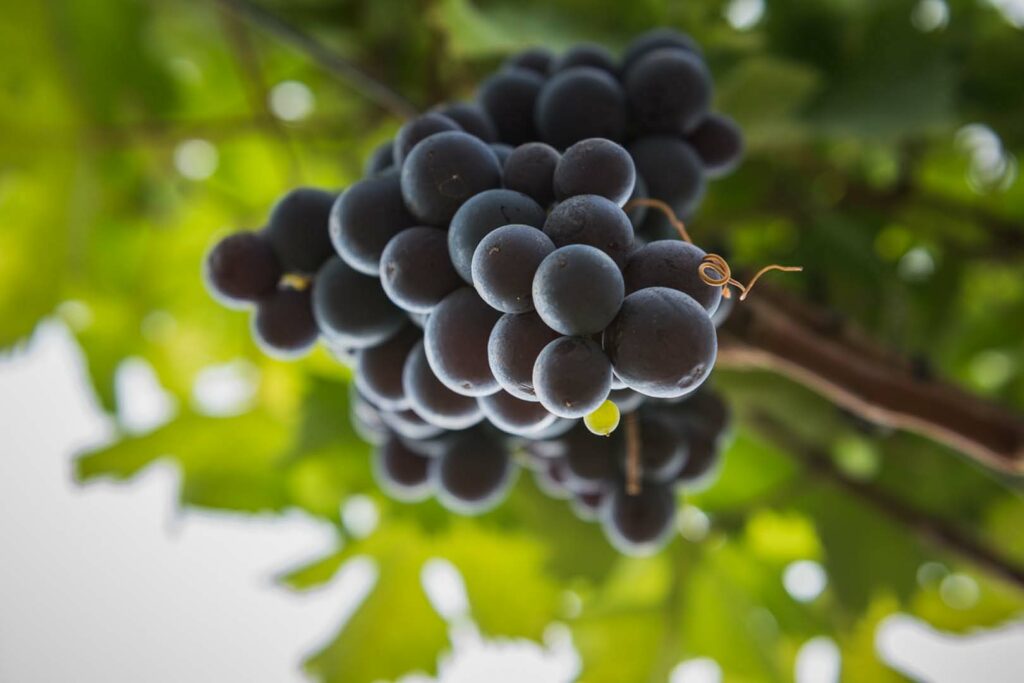 3. The US wine market varies remarkably state by state, depending on local taste, consumption habits, laws and pricing policies. How would you describe the average Utah wine buyer?
To many, "average Utah wine buyer" will sound like a paradox—and, frankly, perhaps it is. In fact, over 60% of the state's population is discouraged from consuming alcohol for religious reasons. Furthermore, as a 'control state', Utah heavily taxes and regulates the sale of alcoholic beverages, adding layers of bureaucracy and hurdles to wine imports that do not exist elsewhere. It's undeniable that Utah can come across, at first glance, as an inhospitable place for wine.
However, the state has seen phenomenal growth and a dramatic population shift in recent years as a result of a strong, business-friendly economy, affordable housing and desirable quality of life. With the influx of new residents from out of state and abroad,  cities across the Wasatch Front have become visibly more urban and diverse.
The tastes and habits of people now living in many parts of Utah reflect these important demographic changes. Creative and entrepreneurial energy is palpable everywhere you go. A pulsating culinary scene has taken off too, and is attracting nationwide attention. All of this has inevitably contributed to rising local interest both in wine and wine education.
4. How does Terrestoria's philosophy fit in the Utah wine market and why does it work?
First of all, I chose to start my company in Salt Lake City because of close personal ties to the community, having spent several wonderful years living there before making a permanent move with my family to Italy in 2007.
Though still an emerging market, Utah is an appropriate fit, both in terms of attitude and scale, for Terrestoria's portfolio of artisanal wines. While changing demographics and population growth will continue to drive up local demand for wine and spirits, there are also deep-rooted qualities that make Utah a natural home for wine lovers.
Farm-to-table culture is nothing new to Utah, where locals have always felt a deep connection to nature and the outdoors, to the seasons, family, home and to the closeness brought by food—all of which are values intrinsic to viticultural tradition and the enjoyment of wine.
Last but not least, we are extremely fortunate to be working with the leading boutique brokerage in the state, Vine Lore Inc.—which puts Terrestoria in the best position possible to meet uncharted needs in the market. Vine Lore, who represents many prestigious brands, including the Kermit Lynch portfolio, is considered one of the major driving forces behind progressive wine connoisseurship in Utah today.
5. Which criteria guide your portfolio selections?
Initially, I allow instinct and personal taste to guide me. It's critical that I enjoy a wine before going any further.
I don't believe in hard-set rules when it comes to selecting wines for the portfolio, yet I am naturally curious about the more obscure areas of important wine growing regions.
For example, from Galicia I represent Adega San Salvador who produces Noelia Bebelia, a single-vineyard Albariño from Soutomaior, a sub-zone of the D.O. Rías Baixas so small that only two other wineries share the same geographic designation.
All of the suppliers I partner with are located in remarkable places that have a long, if not ancient, viticultural past. Time and again, I tend to fall back on wines made from native grapes in their historic places of origin. In addition to the Albariño producer from Spain, I am currently partnering with five Italian wineries: Cascina Montagnola in Piemonte; Podere Conca in Bolgheri (Tuscany); Alepa in Campania, Quarta Generazione in Basilicata and Santa Maria La Nave from Mt. Etna (Sicily).
One of the most interesting patterns that has unexpectedly emerged is that all six wineries Terrestoria represents to date happen to have women at the helm. I honestly never intended to make gender a criterion in the selection process, yet the project has taken this direction in a spontaneous way. The role of women in the winemaking world is fascinating, so I could not be happier about this recurring theme in the portfolio.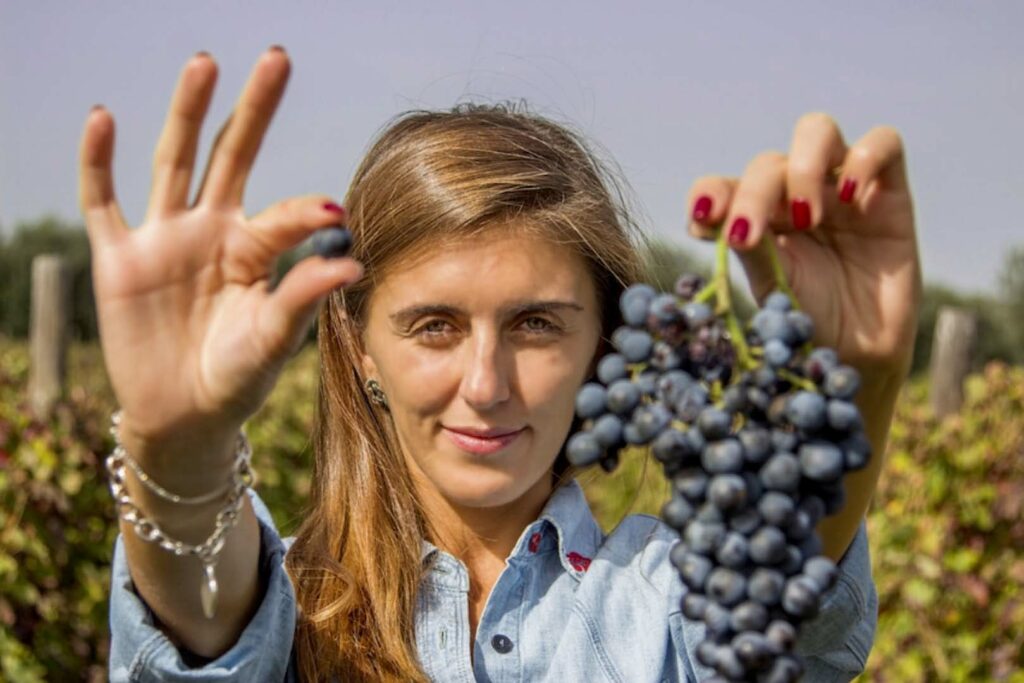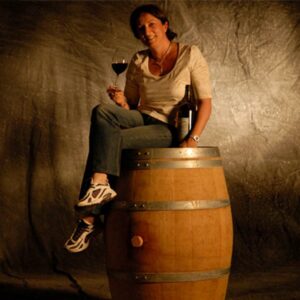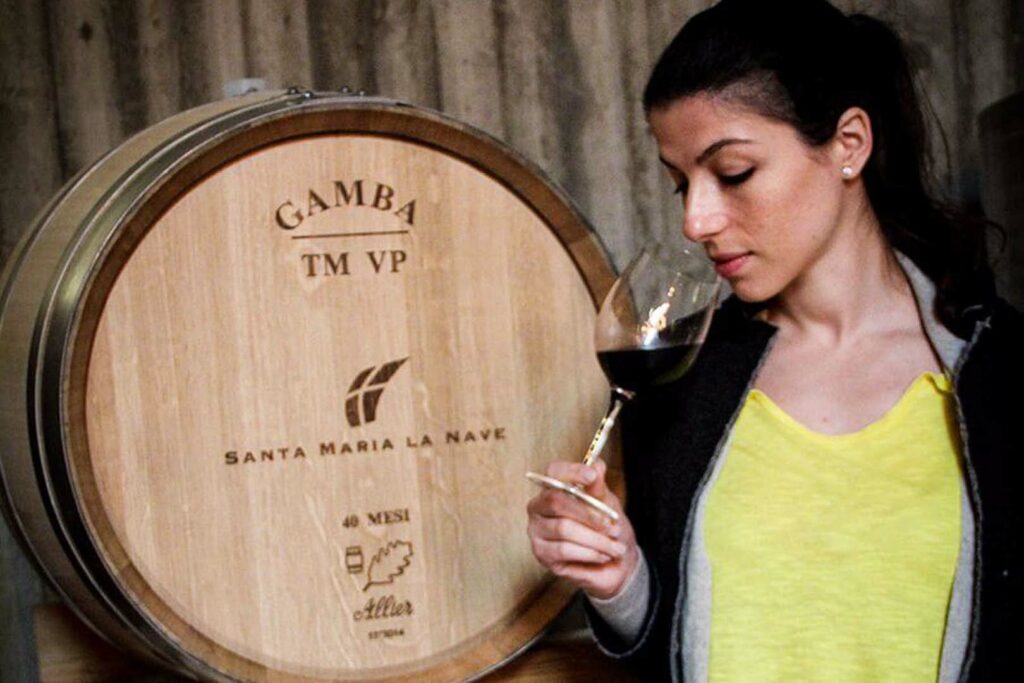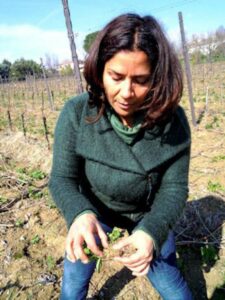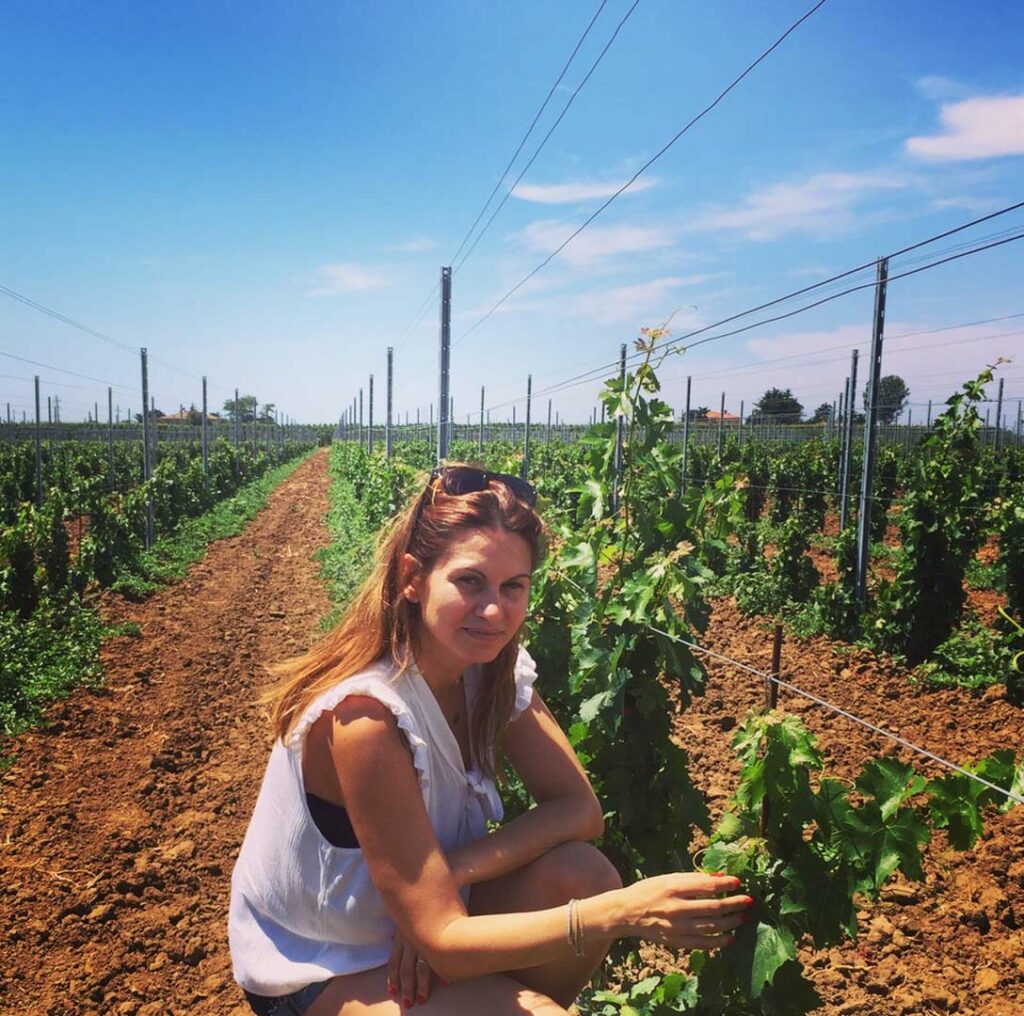 6. Based on your experience, how important is it for small wineries like those you represent to invest in communication in the US, (considering the limited budget available for marketing in small family companies)?
Communications, regardless of a winery's size, is the first step in creating interest and demand for a brand.
Beyond the winemaking, every producer can have a real impact on distribution and sales simply by telling their own story. Leaving this up to outside interpretation is such a gamble, especially when considering the immense effort it takes to own and run a winery.
Defining 'communications' is always relative and the strategies a winery might employ to communicate effectively will depend on factors such as the geographic diversity of distribution, production volume and marketing budget. Nevertheless, the most powerful messages wine producers can deliver are authentic ones which shed light on winery life from within.
For small family-run estates, the benefits of keeping lively and informative social media feeds are a given, although I cannot emphasize enough that cellar-door hospitality, the experience of opening up wineries to on-site visits of all sorts, can be one of the most worthwhile activities in the marketing mix.
As far as the U.S. market is specifically concerned, it is invaluable, first and foremost, to identify who and where potential buyers may be. Once a winery is able to zero in on their specific audience, a tailored approach to communications can unfold in a way that is meaningful and measurable.
In the case of small wineries, there is nothing wrong with homespun communication methods. Again, authenticity should be the guiding principle.
7. Which marketing activities are most effective for these wineries? Select wine lover dinners? Walk around tastings? Engaging bloggers and influencers?
As unpoetic as it sounds, the objective of wine marketing is to facilitate the sale of wine. To this end, greater focus should be placed on bridging the divide separating producers from consumers. Given the disconnect we see particularly in the U.S.—as a result of the cumbersome three-tier system—there is no question that time spent by producers in distribution markets is not only productive but, effectively, imperative for small estate brands to survive.
Market visits bring together all components of the wine industry ecosystem: importers, wholesalers, winemakers, sommeliers, consumers, media professionals and so on. When that happens, a wine's life, beyond the cellar, is finally set in motion. The connections that emerge through travel and personal contact are the basis for the real-life relationships that eventually lead to lasting brand loyalty.
It's important to note that the best market visits, meaning the most fruitful ones, always offer variety. At times, these focus trips might coincide with major industry events such as walk-around tastings (with the drawback of finding oneself competing for attention with other wineries)—but a producer's time in the market should always provide an essential mix of activities including sales rep training sessions, strategic account visits, trade and media lunches and private client dinners.
8. Do you think that this kind of boutique importer format can work in other areas of the US, such as the highly competitive NY or California markets?
I think it's possible to identify a niche or unmet need in almost any market across most industries. Finding an appropriate and effective distribution model, on the other hand, is the real challenge. Many of us are capable of coming up with a valid idea but making the concept accessible to intended users is frequently the missing piece of the puzzle.
I am familiar enough with the New York and California markets to know that the quality of wines I import to Utah would be well-received there. However, given the level of saturation and consolidation in such markets, at the wholesale level alone, a lean startup like Terrestoria would be at a serious disadvantage just for being the proverbial small fish.
Rather than attempt to replicate what other importers already do quite well in top-tier markets, Terrestoria is designed to fill a void in a place where idiosyncrasies typically dissuade importers from entering in the first place. That said, while Utah and its unique set of needs were the inspiration for this project, it goes without saying that numerous other minor wine markets across the U.S. are equally hungry for attention.