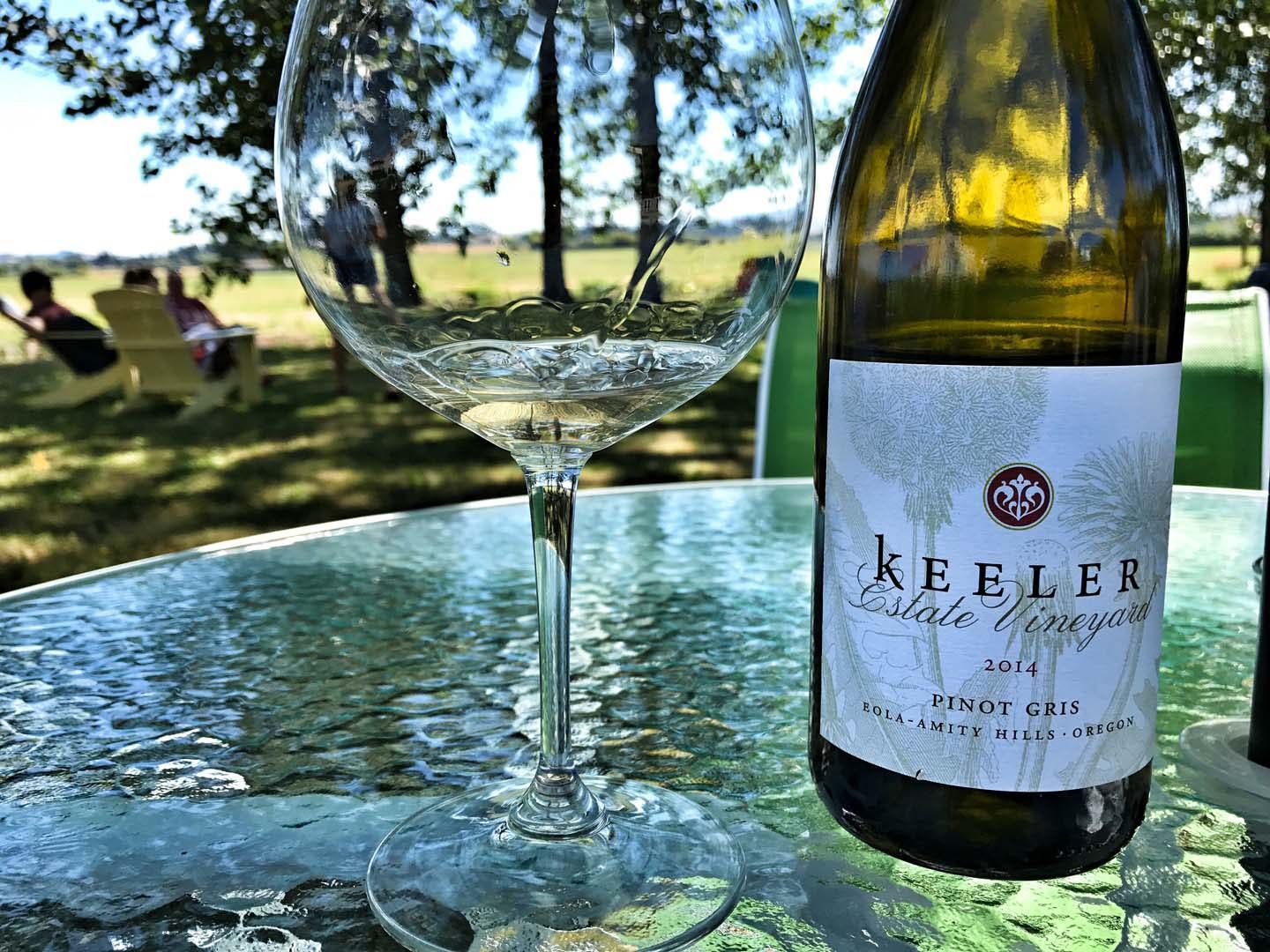 The incredible story of Mr. Beconcini, the winemaker who proved the origins of Tuscan Tempranillo
In San Miniato, in the heart of Chianti wine region and Colline Pisane appellation, there is a winemaker who chose the difficult task of proving that sometimes real tradition is quite different from what we have been told for centuries. What would you expect from a winery located in Chianti, if not Sangiovese wines? It's not the case, or, let's say it's not just "it"…
Pietro Beconcini is a family winery dating back to the 1950s, commencing when the grandfather of the current winemaker, Leonardo Beconcini, purchased land from Marchesi Ridolfi on which the family had worked for several years as sharecroppers. The land was originally used to grow various crops but became a vineyard when the next generation assumed operation. Pietro Beconcini has established itself as a pioneer winery with a spiritual connection to winemaking and the aim to grow only indigenous varieties. 
Beside Sangiovese and Malvasia Nera, Tempranillo is what makes this wine producer unique, brave and a first in the area. (I know what you are thinking now: Tempranillo is not an indigenous variety. But I ask you to please be patient and keep on reading! Open a bottle of wine, sit back and relax, okay?)
While the growth of Sangiovese is no surprise for a Tuscan winery, the growth and production of the Spanish-origin Tempranillo grape is another matter entirely.
How did Leonardo Beconcini ended up with Tempranillo? It is not just a fancy choice, a whim of modern viticulture; this decision has deep roots in the history and the tradition of this land.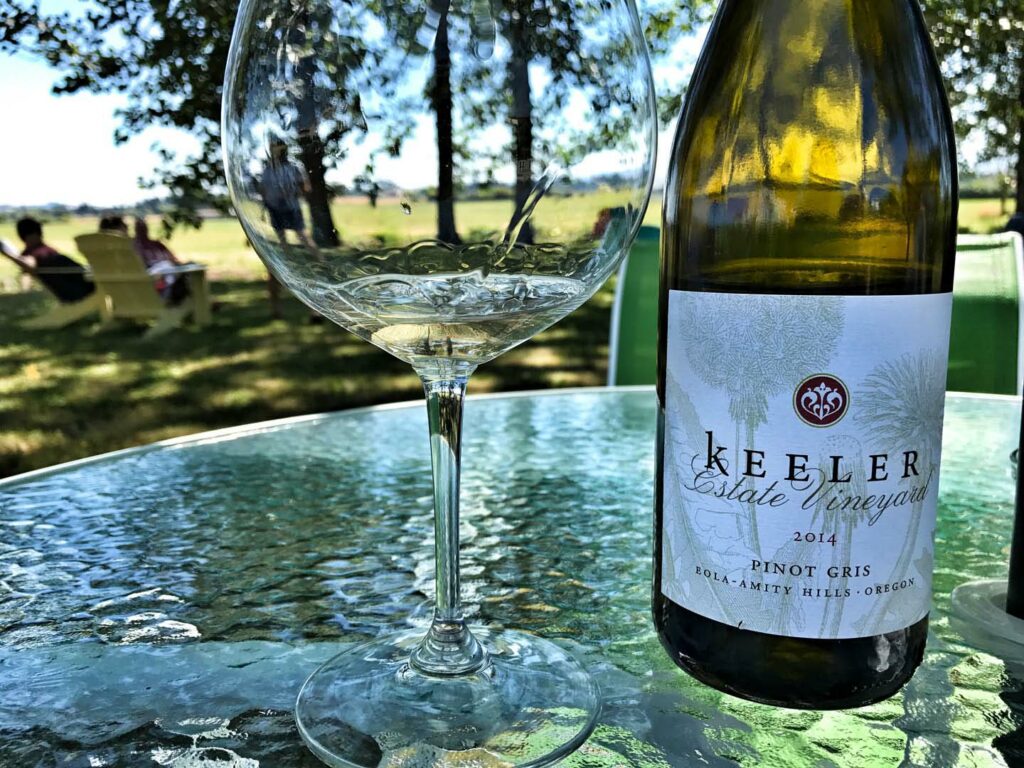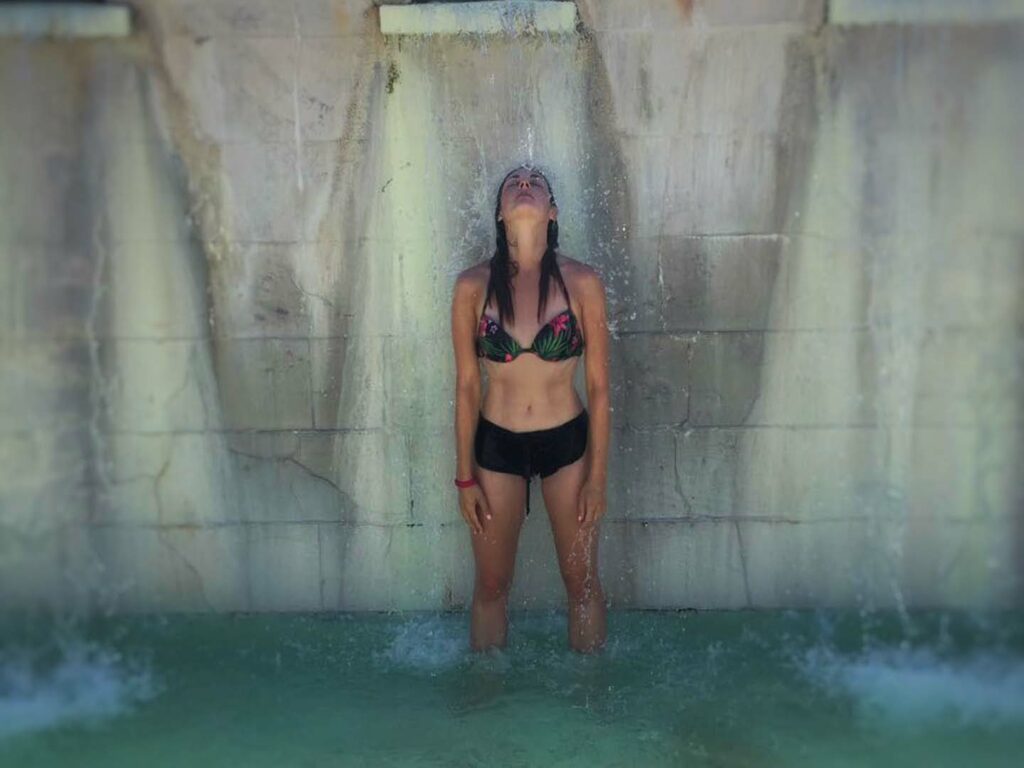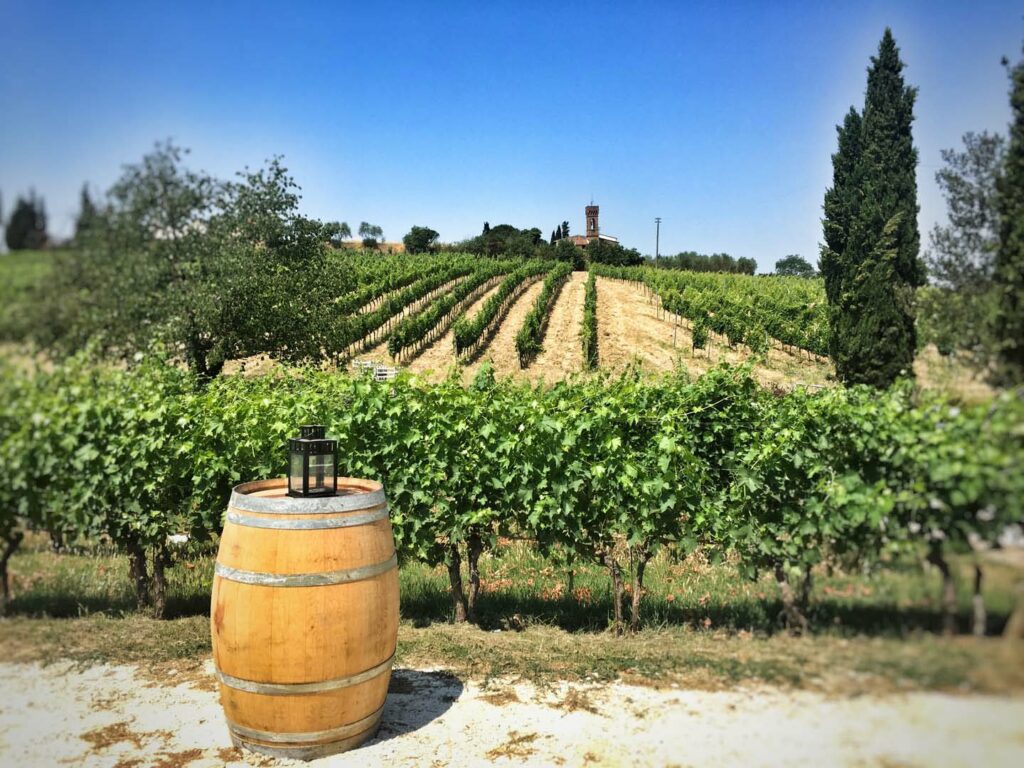 THE STORY
While making selections from old ancient vines in 1997, Leonardo Beconcini found many common Tuscan varieties but also an unfamiliar variety that would later be identified as Tempranillo. At the time of discovery it was simply called, "X," an unknown vine. Among those vines were some really old mysterious vines, dating back more than 150 years. Leonardo Beconcini continued to plant and cultivate "X" for several years, making amazing wines from its fruit. He repeatedly hit dead-ends while trying to learn what this grape was until investing in DNA analyses in 2004. Those tests confirmed the grape to be Tempranillo.
It is believed that Tempranillo seeds were brought to San Miniato in the 1600s or 1700s by Northern European and Spanish people making pilgrimages to visit the Holy See in Rome along the ancient medieval route Via Fracigena which runs through the vineyards of Pietro Beconcini (see pictures). The vines are believed to have been propagated from seeds and not vines due to the difference in genetic material between the Spanish Tempranillo and the Tuscan Tempranillo. These differences are thought to be attributed to changes that would come through evolution and adaptation of the variety to its location. 
So Tempranillo turned out to be indigenous in the area and Leondardo Beconcini was able to prove it! In 2009, his petition was granted to admit Tempranillo on the Italian Government list of approved varieties to be grown in Tuscany. He is the pioneer of this rediscovered tradition. (Isn't this story amazing?! Now do you believe me about the indigenous Tuscan Tempranillo???)
Today Pietro Beconcini produces two wines from Tempranillo which both solely use the grape. The fruit is grown on a small hillside block in fossil topsoils over a white clay and sandstone foundation. Leonardo considers Vigna Alle Nicchie to be his most ambitious wine and as such produces only a limited number of bottles, making this wine distinctive and exclusive.  
Vigna Alle Nicchie is produced from ungrafted, pre-phylloxera old vine grapes that are picked in September and allowed to dry naturally for about six weeks. Maceration occurs over a period of at least six weeks to allow for the complete extraction of the desired compounds contained in these grapes. Fermentation in lined cement vats with a larger percentage than normal of skins and seeds lasts 10 or more days, resulting in finer quality of acids and tannins as well as a very distinctive array of aromas. Vigna Alle Nicchie is aged in new oak barrels for 12 months; the final wine is blended from the various barrels, racked, and then aged an additional 12 months in the same barrels. After two years in oak, the wine is bottled and stored until the end of the fourth year from harvest when it is ready for release. Pietro Beconcini also produces a Tempranillo called IXE that is sourced from all new vineyards and blended with a small amount of Sangiovese.
BECONCINI VITICULTURE PHILOSOPHY
Beconcini winery focuses on organic wine production, ensuring that the vineyard can naturally provide the best expression of the grapes. This approach can produce challenges with vineyard management and vine maintenance. For example, the robust canopy growth during the spring season requires vineyard staff to dedicate many hours to maintain the vines with little impact to the environment while ensuring optimal ripening during the growing season.

The vineyard soils of Pietro Beconcini are quite varied, including thin layers of sandstone, marine fossils and a white compact clay that adds many hours of labor to vineyard work. The marine fossils are multi-sized shells that make up the primary content of the soil, with sand ranging in texture from very fine to coarse and heavy. While walking through the vineyard I was able to collect shells of many different shapes — it was like strolling on the beach! 
This peculiar soil provides high-quality fruit as a result of the vines requiring years to push their roots deep to access the complex mix of soil nutrients.
Pietro Beconcini's natural philosophy is at work in the cellar as well, where Leonardo believes in minimal manipulation during the winemaking process. This includes the use of only native yeasts during the fermentation and vinification processes, and maceration periods of 20 to 45 days. Further, Leonardo uses cement tanks for aging all of the wines and selected barrels depending on grape variety. The cement tanks were traditionally used in Central Italy and maintain freshness of the wines, while the barrels allow only micro-oxygenation in order to maintain aromatics.
THEIR "SPECIAL" SANGIOVESE
But Tuscan Tempranillo is not the only task that makes Beconcini so unique. Even the technique they use to produce the "classic" Sangiovese wines is something you don't see anywhere else. 
The wine I am referring to, Reciso, is made solely with the noble and traditional Tuscan Sangiovese variety. It is the first wine Leonardo personally produced as his own creation in 1995. Reciso is a cru wine made from Sangiovese grapes chosen through massal selections from Pietro Beconcini's old vineyards and vines that have always been cultivated in the area, rather than clones of those vines. Massal selection involves taking cuttings from only the best vines in the vineyard and propagating them; cloning is the creation of genetically identical vines from one single vine, eliminating any difference in character. Comparatively, massal selection maintains the superiority and individual character of the chosen vines.
As a consequence of the high standards for massal selection, Reciso is a rare and remarkable wine made in limited quantities. The fruit is grown on small ridge-top parcels in an area determined to possess complex minerality and a prominence of white clay and fossil seashells from the distinct vineyard soils. Reciso is vinified and matured using traditional practices that preserve characteristics imparted by the terrioir. As with all Pietro Beconcini wines, fermentation is achieved in lined cement vats using only native yeasts. Maceration on the skins lasts for 5 weeks in full vats and aging is carried out in Slovanian and French oak for 18-24 months. An additional 15-18 months of aging in the bottle is required before the wine is released. Leonardo Beconcini considers Reciso to be his signature wine.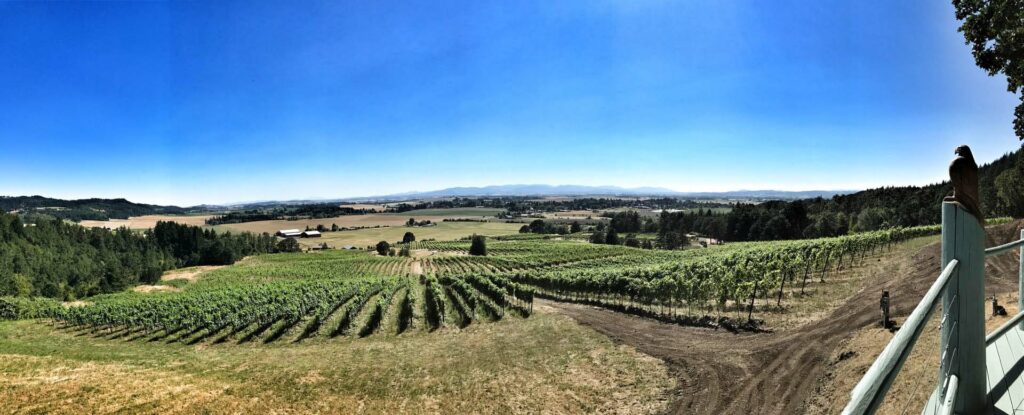 Today the winery is masterfully managed by Leonardo and his charismatic life partner, Eva Bellagamba. They also produce a Chianti, Chianti Riserva, Maurleo (which is 50% Sangiovese and 50% Malvasia Nera), and Caratello (a Chianti- based Vin Santo).I was really impressed by their enthusiasm, by the high quality of Leonardo's work in the vineyard and by their one-of-a-kind wines. A must-see winery if you plan to visit Colline Pisane area!
THE TASTING:
Eva and Leonardo made me a great gift, opening the best of their cellar selection. I had the chance to experience the evolution of their wines with the ageing. We tasted Vigna alle Nicchie 2011 and 2008, and Reciso 2012 and 1997. The 20 years old cru Sangiovese was really a blast. The 2008 Tempranillo was an hymn to complexity and elegance. Also the Chianti and the Chianti Riserva are stunning, in those "simpler" wines you can really appreciate the maniacal work of Leonardo and his staff in the vineyards. Caratello 2007, Vin Santo, was just the right pairing with an amazing homemade nuts and zucchini crostata.
VISITING
San Miniato is also a beautiful medieval village. Here some useful links to read on about its history and tourism. 
http://www.sergiofalaschi.com (This is the best butchery of the area. With outdoor seating in the backyard balcony, you can taste the real San Miniato prosciutto and other local charcuteries, fresh bread, cheeses and a glass of wine. What else do you need!)