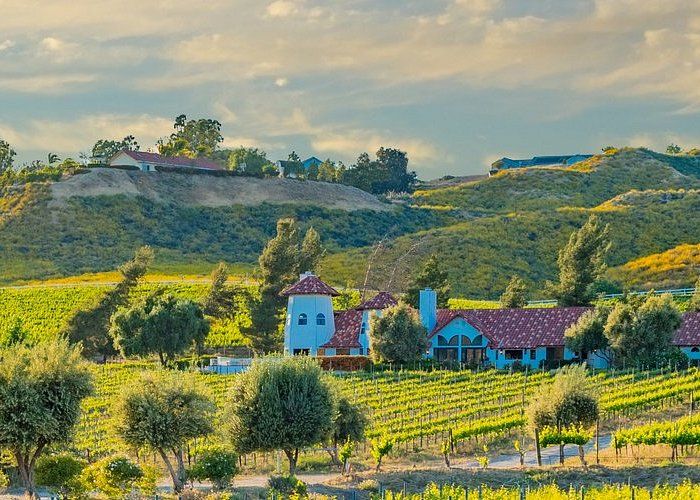 Temecula meets Italy and the misterious Lambrusca di Alessandria grape
As Italian wine geek I am always on the hunt for Italian varieties grown outside of Italy: it fascinates me to witness how the grape adapts (or not!) to a particular terroir, soil, climate and production style. I had a very much appreciated opportunity last month when Cougar Vineyard and Winery, in Temecula, invited me to be a judge of a special wine competition dedicated to Italian varieties. "Temecula meets Italy" is the name of the event which sounds like music for my ears. You can watch what happened in my Youtube video, also linked below.
In the blind tasting comparison between Temecula wines and the corrispettive Italian version of the same variety I ended up scoring all the Italian wines higher (my Dna probably has something to do with it, it reveals even in blind tasting!), but the New World versions crafted in Temecula were preferred by other judges on the panel and by a good portion of the "public" tasting group (comprised by the winery's wine club members, see the results in the following pictures and the comparative wines).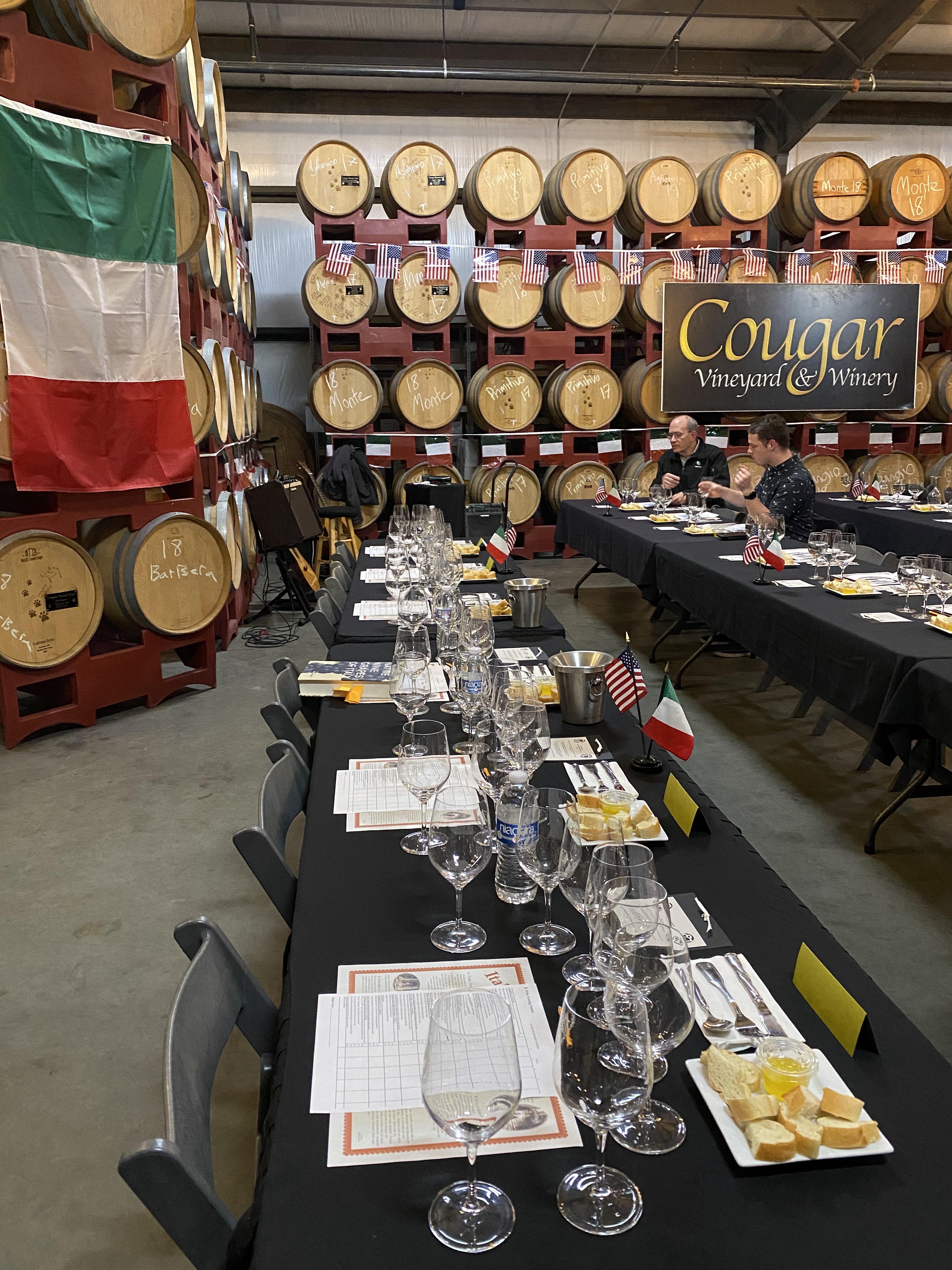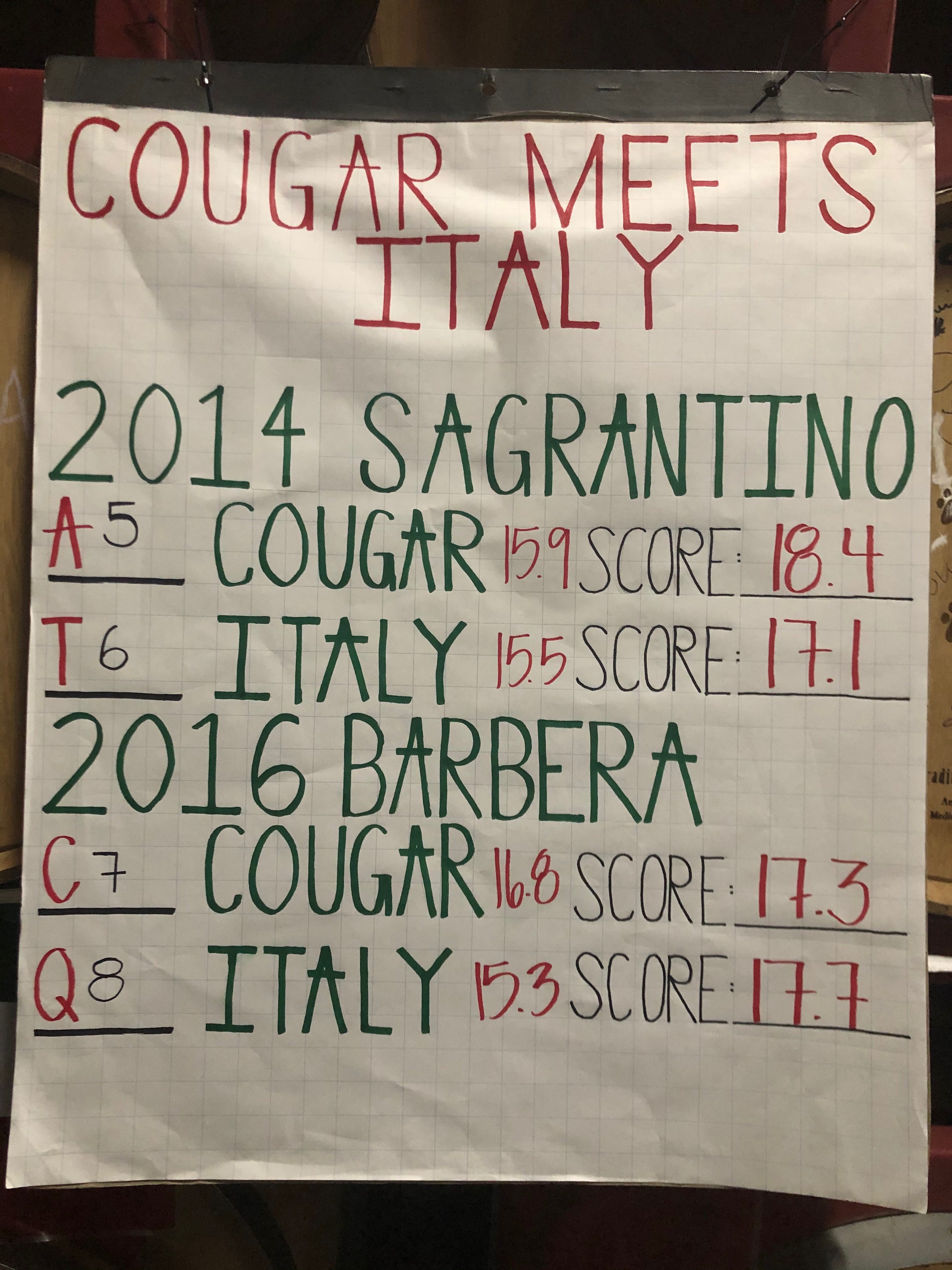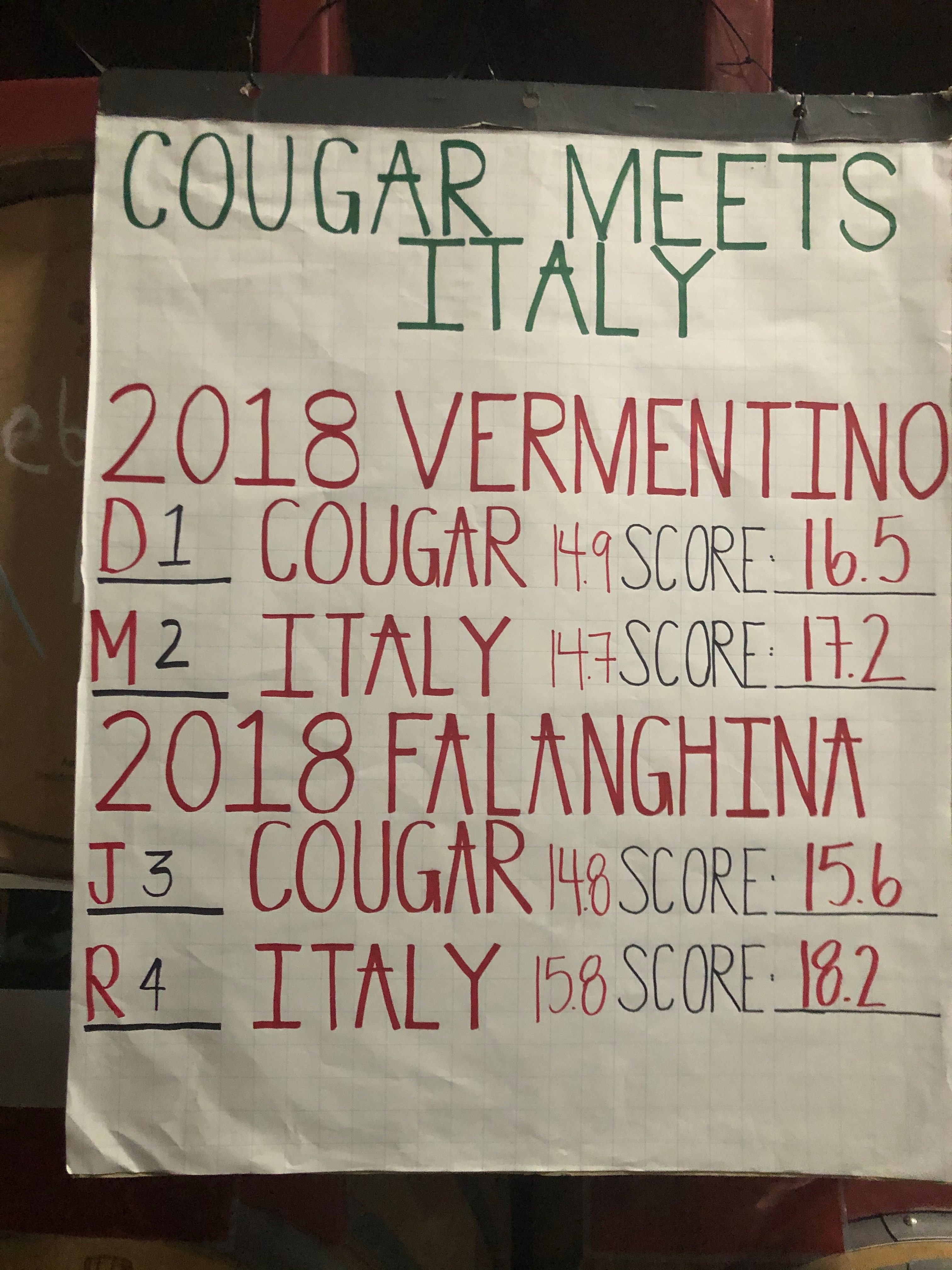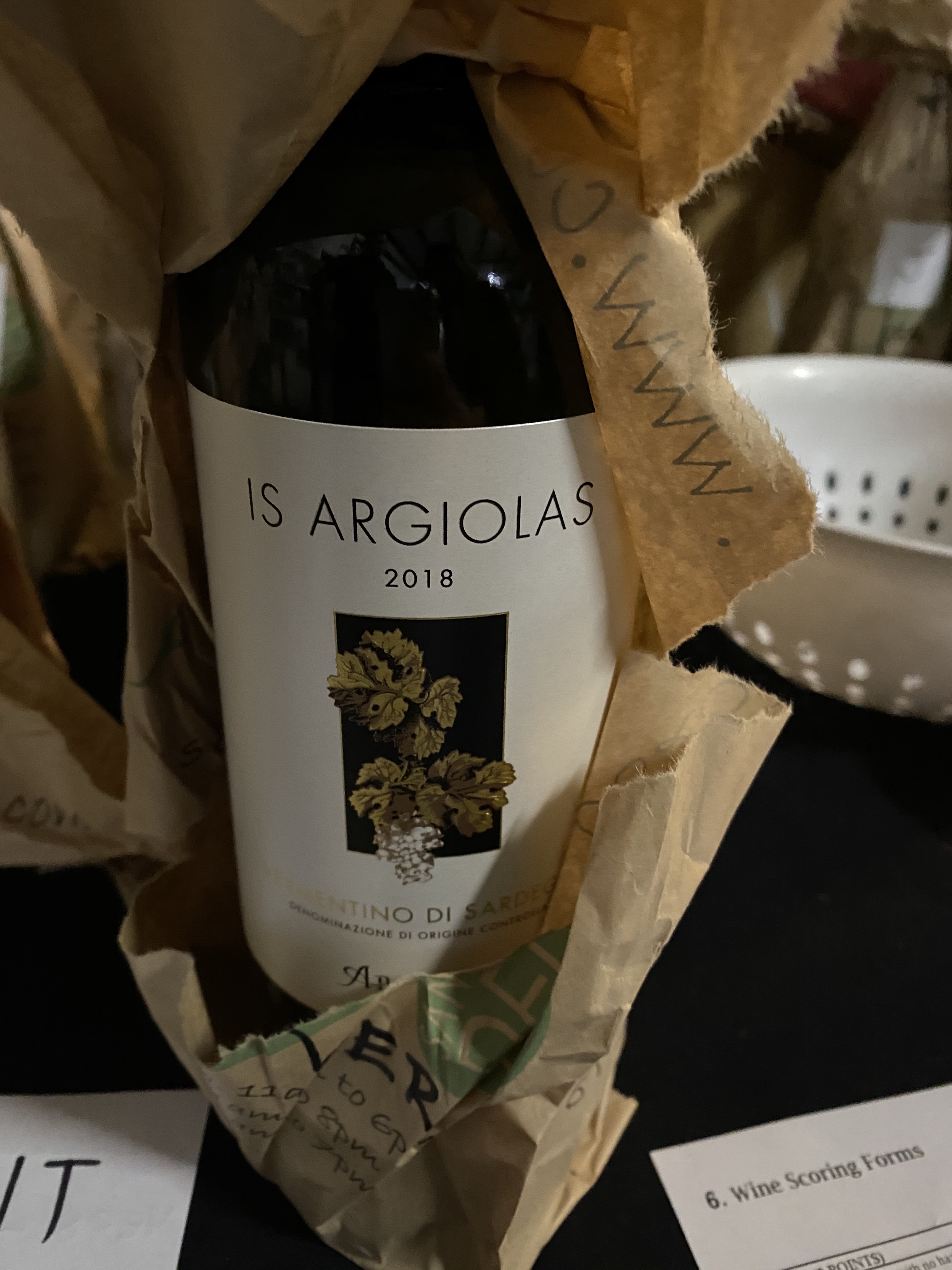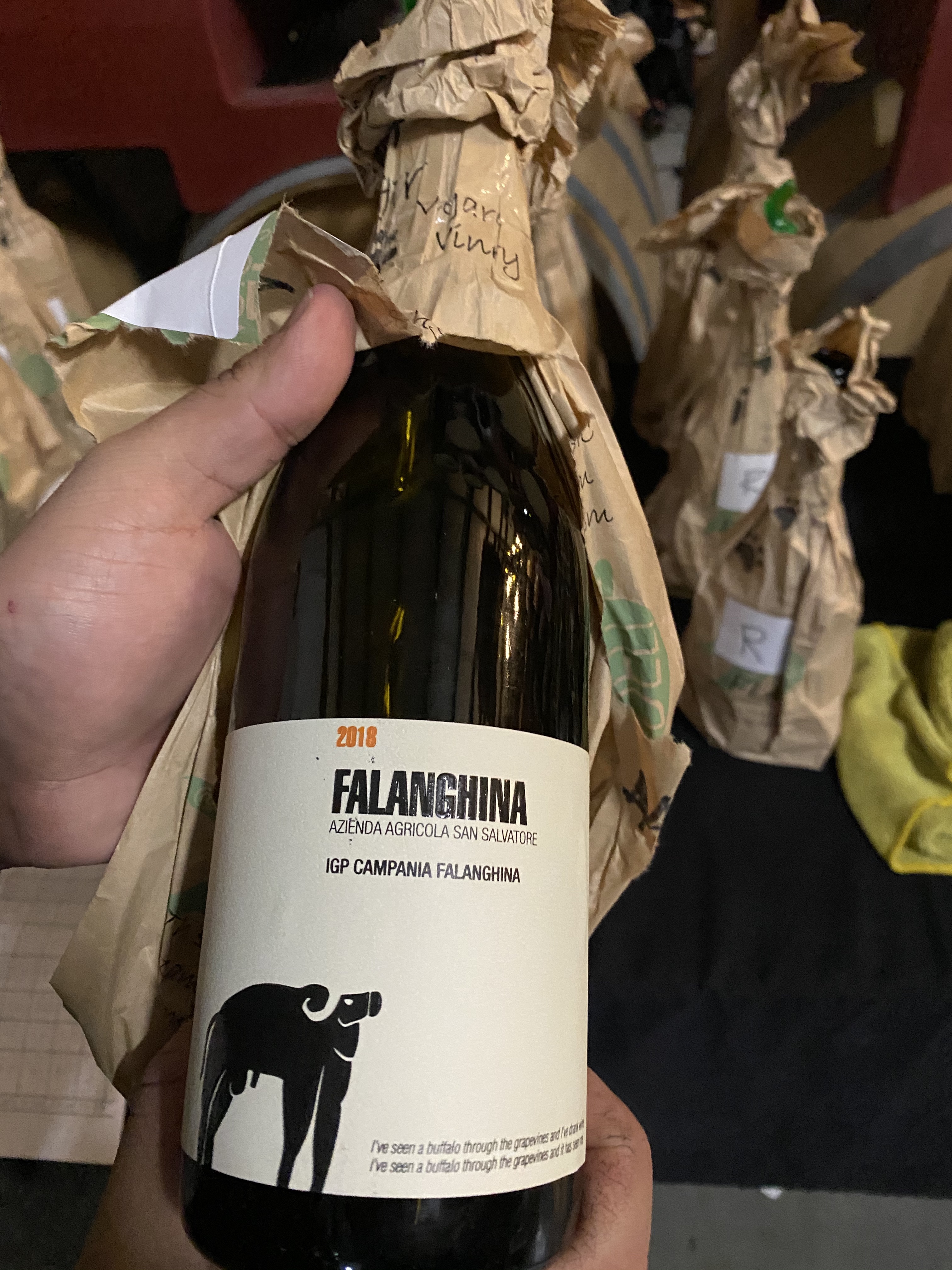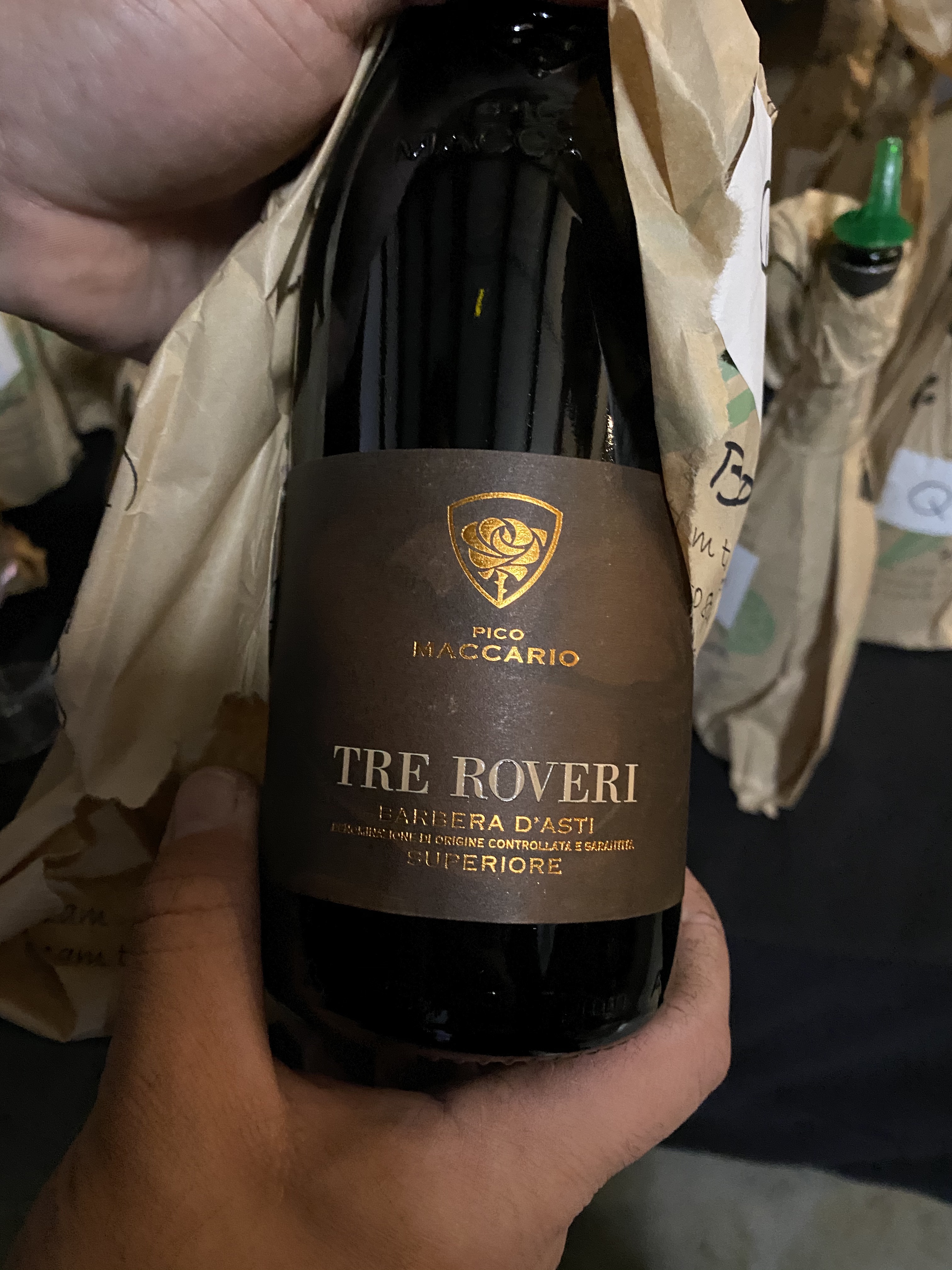 What's special about Cougar Winery is that not only they focus on Italian varieties, but they choose some obscure and lesser known ones, like Lambrusca di Alessandria.
Even if the name sounds like Lambrusco, this indigenous grape from Piedmont has nothing to do with it. It was first described and recognized by name by Count Giuseppe Nuvolone, Vice Director of Piedmont Agricultural Society, the Royal Academy of Agriculture where in 1798 he read his celebrated "Instructions for the Cultivation of Vines and the Best Method for Making and Storing Wine". It is most likely native to the area of Alessandria in Piedmont, Italy. The name Lambrusca or Lambrusco comes from Latin "labruscum" meaning fruit of the wild grape.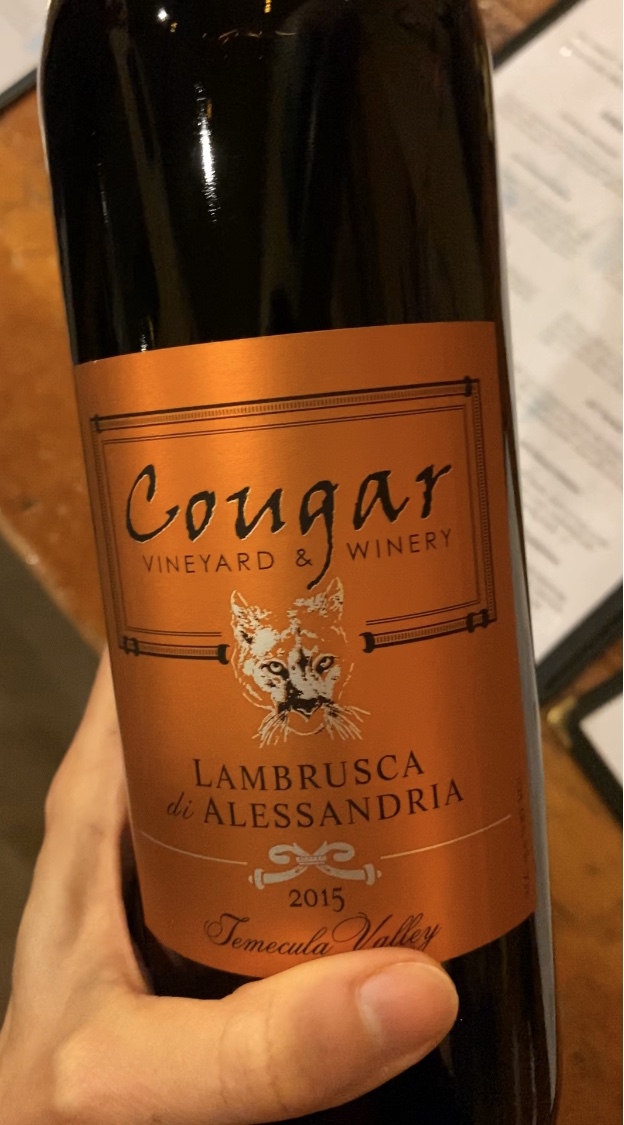 Cougar winery is the only one producing a monovarietal wine from Lambrusca di Alessandria grapes. To obtain the government "green light" to label it, Rick Buffington and his wine Jennifer, had to file the paperworks and go through the approval process with the TTB. In 2012 Lambrusca di Alessandria was officially registered in the U.S. as a grapevine. Cougar is still the only winery producing a wine made with 100% Lambrusca grapes, not only in the U.S. but in the world, since even in Italy, Lambrusca is blended with other varieties and not treated as a standalone player.
The 1000 acres Cougar's Lambrusca vineyard lies on decomposed granite soil, the grapes are handpicked in mid September, gently pressed and matured in American oak (new and used) for 18 months. The result is an intense and fruit forward wine: notes of grapefruit and red apples are very peculiar and not so common in red wines of this structure. Certainly it is worthy to try, even just for its uniqueness, it might be the only chance you have to meet this rare and ancient Italian grape.
YOUTUBE VLOG OF THE EVENT