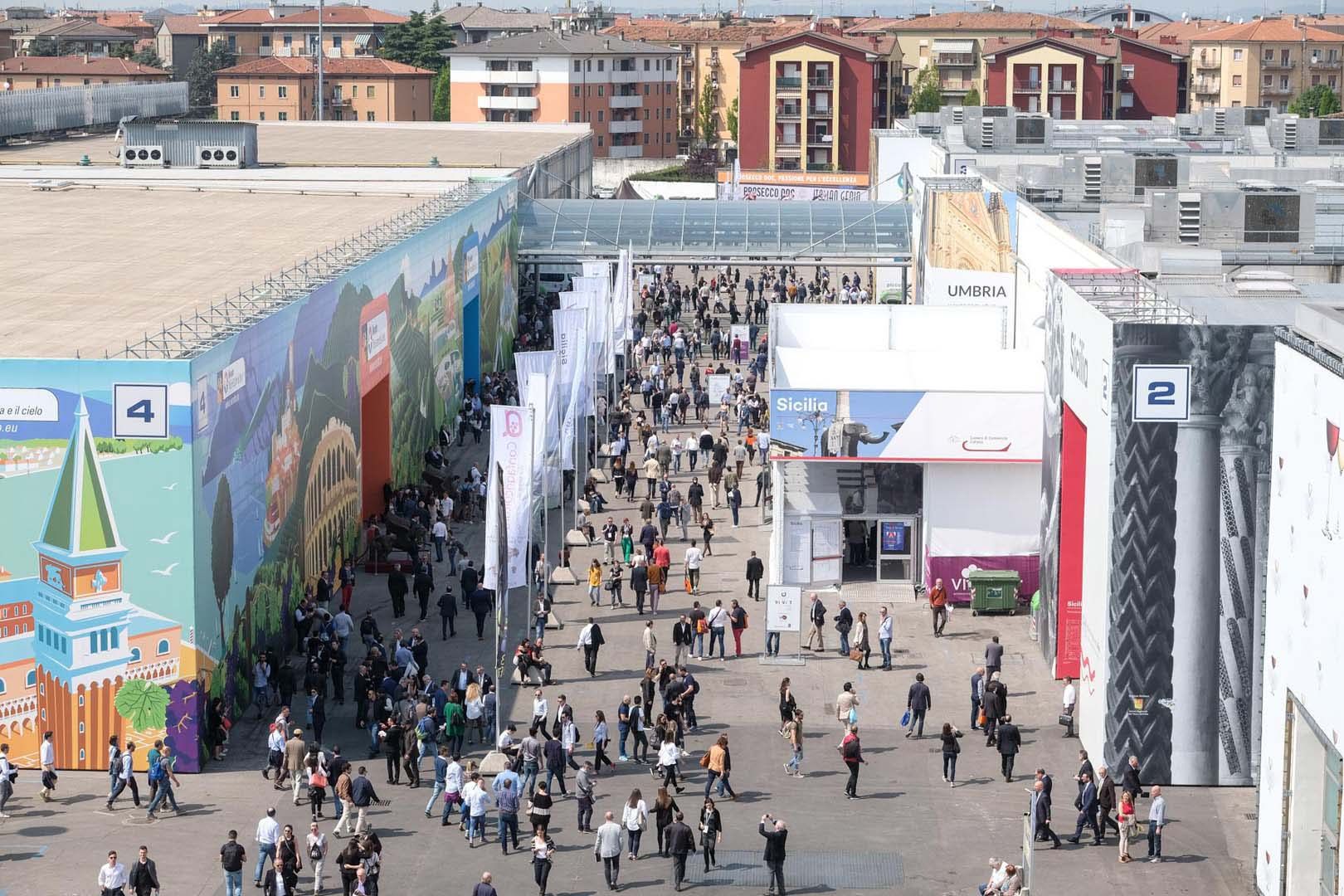 Seven reasons why I attend VINITALY 2018
If you are an Italian wine lover and you work in the wine business once in your life you have to plan a trip to Vinitaly. As the Italian Wine Girl and now Vinitaly International Wine Ambassador I can't miss it, I am getting ready for my 7th attendance to the biggest European wine show. 
Every time I think I've got this, I can handle it, I know how it works and I will survive, but each and every time there is a moment in between the 4 days of fair, when I ask myself WHY?
So I thought that it could be nice to share with you, my wine friends, my "WHYS" before I pack my 30 pairs of shoes (I can never choose the right ones) and jump on a flight to Italy, but most importantly before I get sucked up into the black hole of Italian messy, lovely wine biz! 
1. I WILL BE A WINE JUDGE – 5STAR WINES AWARDS
This year I have a big, huge further reason to go to Vinitaly: I will be among the 90 international wine experts called to taste and judge wines from all over the world for 5star Wines competition and wine guide (see list of judges here: http://www.5starwines.it/giuria-2/?lang=en ). From April 11th to April 13th I will be locked up with my colleagues – in a secret location in Verona (Verona Fiera) – to blind taste samples. A fair palate warm up, before the wine storm forecasted on Verona starting from April 14th…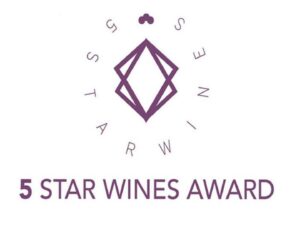 2. CAN'T MISS THE BIGGEST EUROPEAN WINE FAIR, LOOK AT THE NUMBERS
4500 wineries, 15000 wines to taste, 4 days. It sound scary, doesn't it? Last year 128000 visitors came from 142 countries to attend the event: buyers, press, wine lovers (public is admitted only on Sunday)… Exhibitors are hosted into 12 different buildings by geographical criteria (region by region), and the first thing you will learn is to schedule appointments looking at the map first. I learned this after my first Vinitaly on high heels: my pace tracker said I walked 16 miles in one day. On a pair of Sergio Rossi's pumps, which miraculously did not destroy completely my feet. I would never thank Sergio Rossi enough. I actually thank him every year buying new shoes I don't need, but this is another story…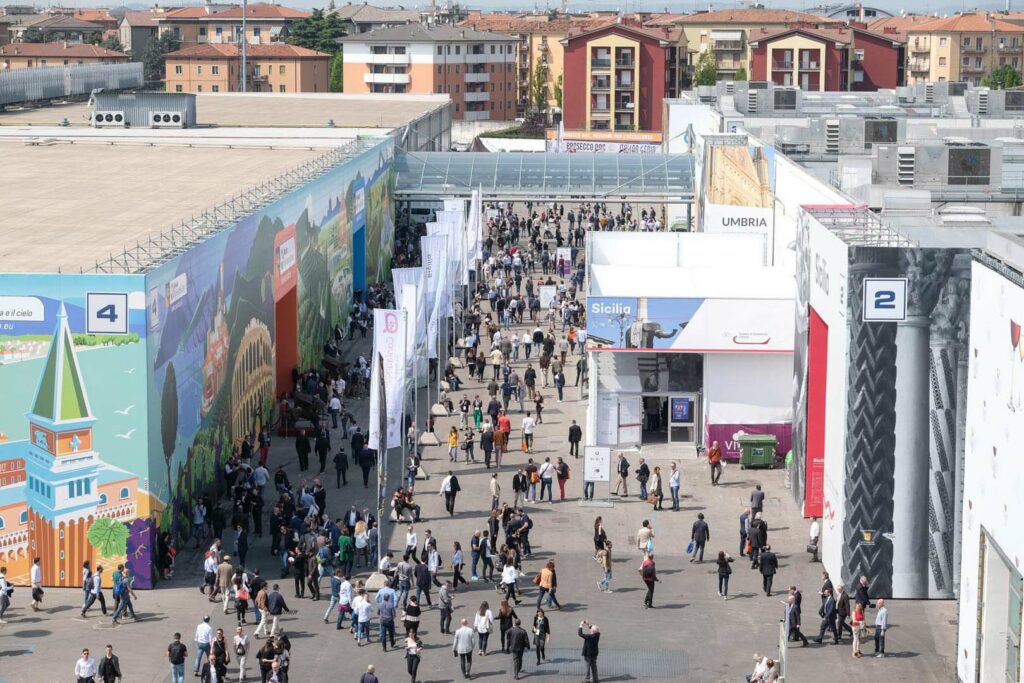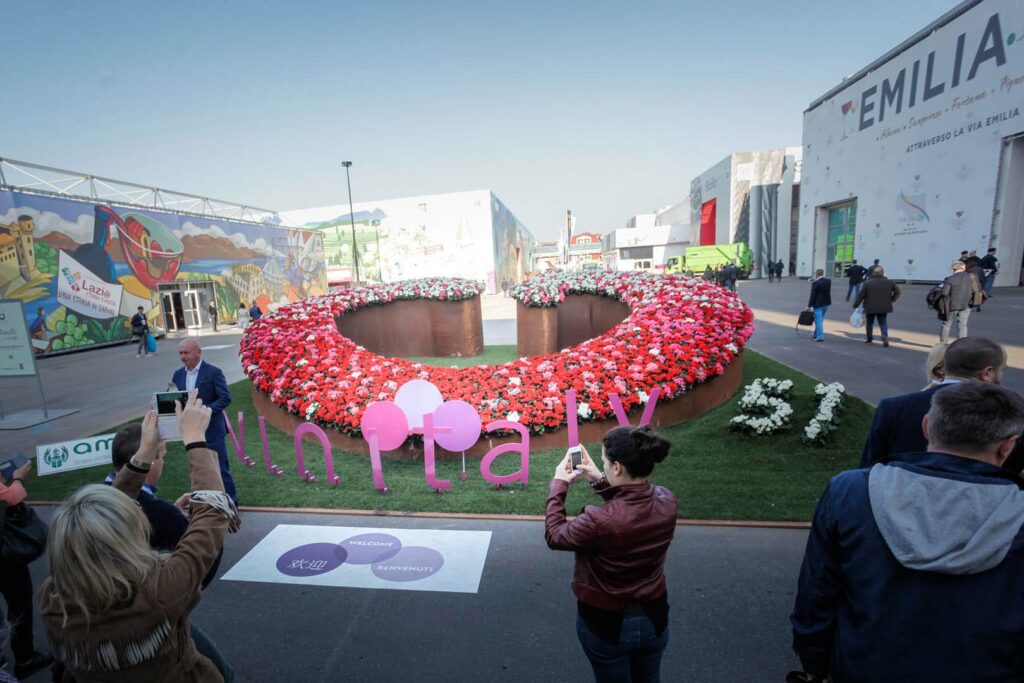 3. THE UNIQUE TASTING EXPERIENCES
More than 90 seminars and tastings are scheduled this year in the 4 days of show. Some of them are held by important producers, showcasing verticals of the best vintages, others by renowned journalists or wine producers associations. Every year I would love to attend them all, since they are such incredible learning experiences and occasions to taste wines I would not easily find in the United States… This year I tried to fit 4 of this amazing classes into my agenda, let's see if I can stick to the plan.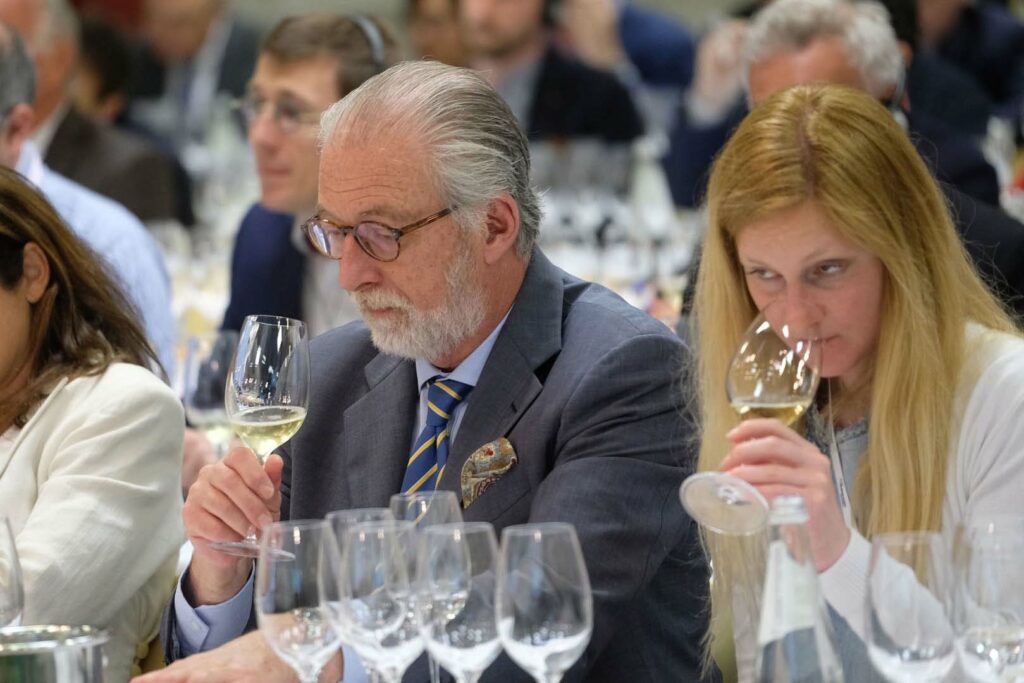 4. CATCH UP WITH PRODUCERS
The fun part of Vinitaly is to meet the people who work hard to create the wines you love. Catching up with old friends producers or meeting new and young entrepreneurs in the business is what I love the most of my job. I always come home with some incredible stories to tell and with a loads of invitations to visit wineries and places because (I agree with that!): "You have to see it, you have to feel it live!" More wine travels to come… Hurray!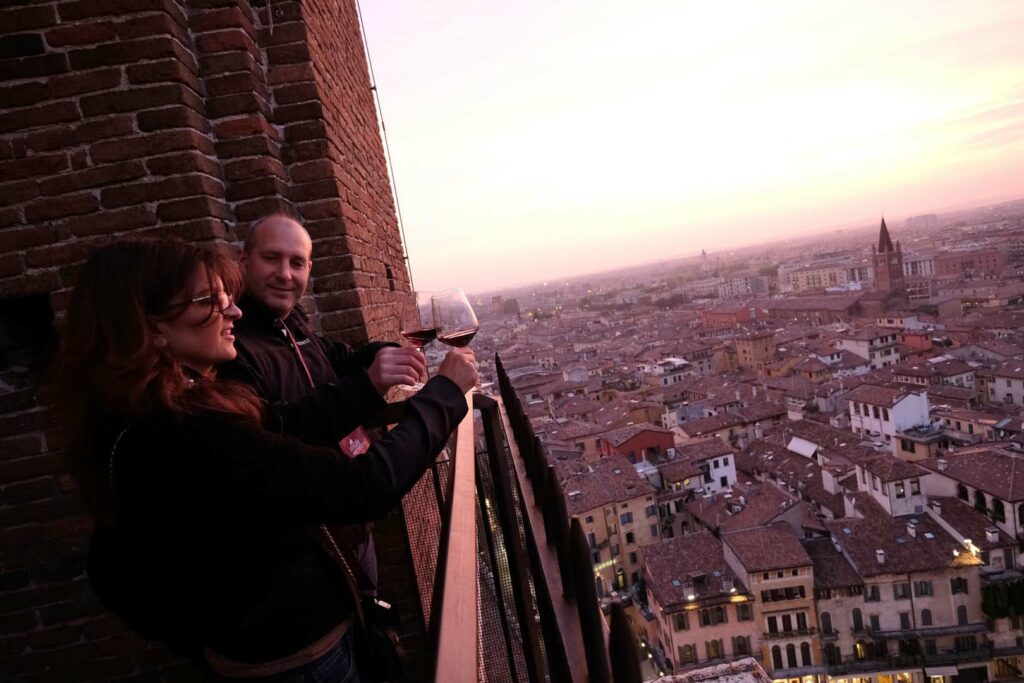 5. THE CHEFS and THE QUALITY FOOD
One of the features that makes Vinitaly the more unique in the international scene is its strong bonds with high quality food and catering. Italian style! Every day, Ristorante d'Autore welcomes great chefs and wines. The theme in 2018 is the four elements of life – Fire, Air, Water and Earth and the featured chefs, all Michelin stars, will be Chef Enrico Bartolini – Mudec – Milan; Chef Marco Volpin – Le Tentazioni Restaurant – Villatora (PD); Chef Daniel Canzian – Ristorante Daniel – Milan; Chef Nicola Locatelli – Opera Restaurant – Sorisole (BG).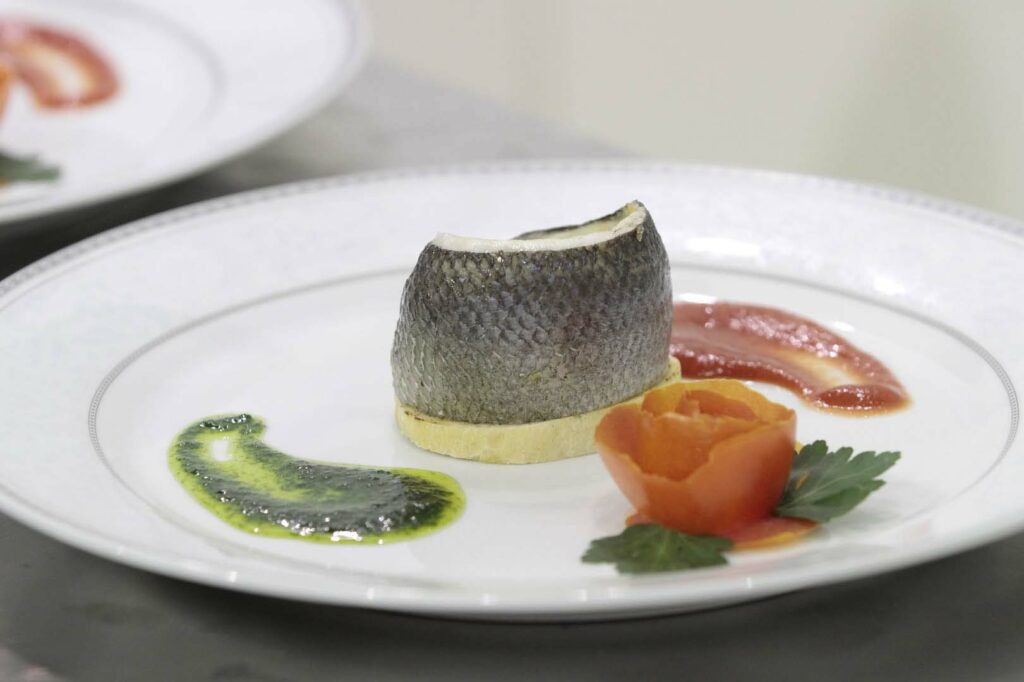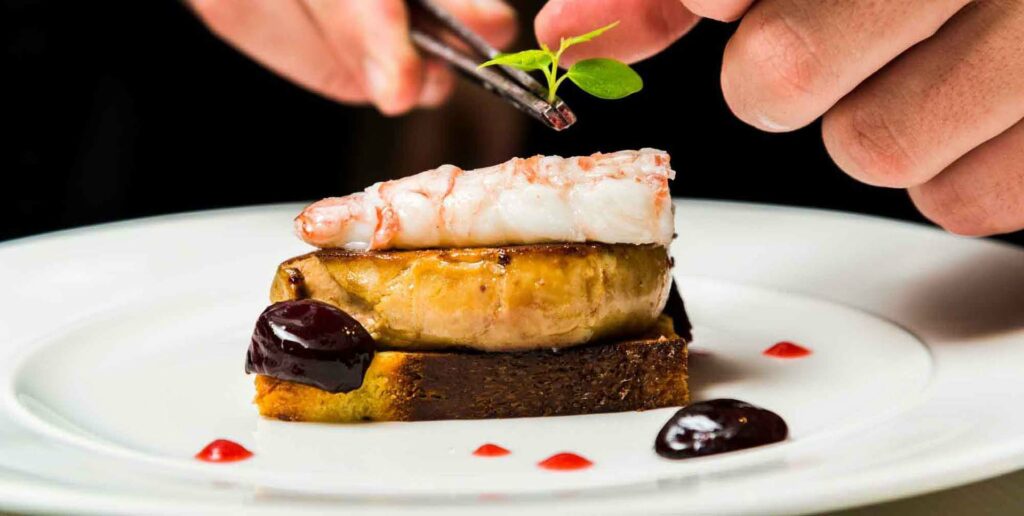 6. THE MESS
There is a messy, festive and loud vibe at Vinitaly which I think it is the hallmark of our culture. Since a couple of years I hear people in the wine business complaining about it, pointing out that other wine shows in Europe (such as Prowein in Germany) are much more strictly regulated and organised (referring to admissions, appointments, "only trade no frills" situations). I may agree with it, but Vinitaly has always been our wine fair, since 52 years. It represents us, Italians: we are genuine, we laugh, we smile, we drink and eat…and then, only then, we do business. So, when I step into the fair, the very first day, I am ready to dump my agenda in the first trash bin, because I know it will happen again: I will walk to building number 1 and I will meet someone I know who wants to have a glass of wine with me, then a friend who wants me to taste a new product, then a friend of a friend who shows me proudly the new labels, and so on… You have to float with the human relationships waves and let it be. That's the mess becoming part of you, you can't fight it, and you just can get through it trying not to pass out because you couldn't find a spitting bucket.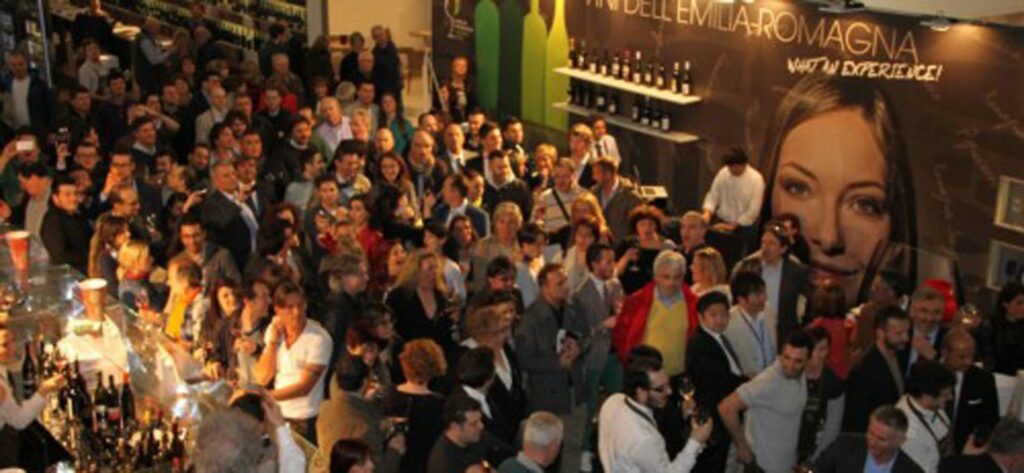 7. THE DINNERS, THE AFTER DINNERS, THE AFTER DINNER PARTYS, THE AFTER AFTER PARTIES
Verona changes face during the Wine Week. It becomes a huge party: each and every corner of the city is an event location. Aperitivi, dj-set, verinissage, dinners, after dinners, parties, after parties, at a certain moment of the night you will find yourself just in the middle of the street with a glass of wine in your hands, surrounded by a crowd of winelovers, with the municipal police trying to allow at least one car to pass through the improvised street party. But nobody gets angry, they know: it's VINITALY.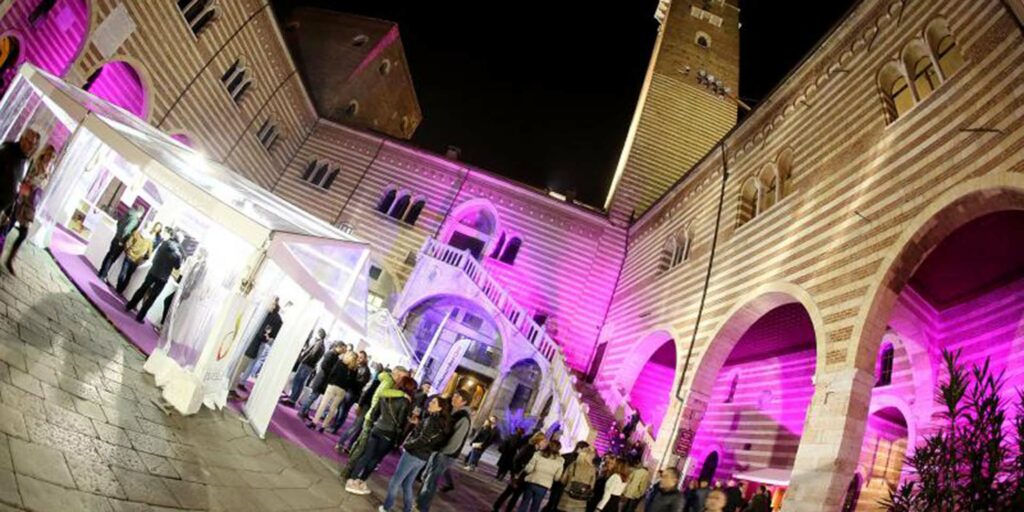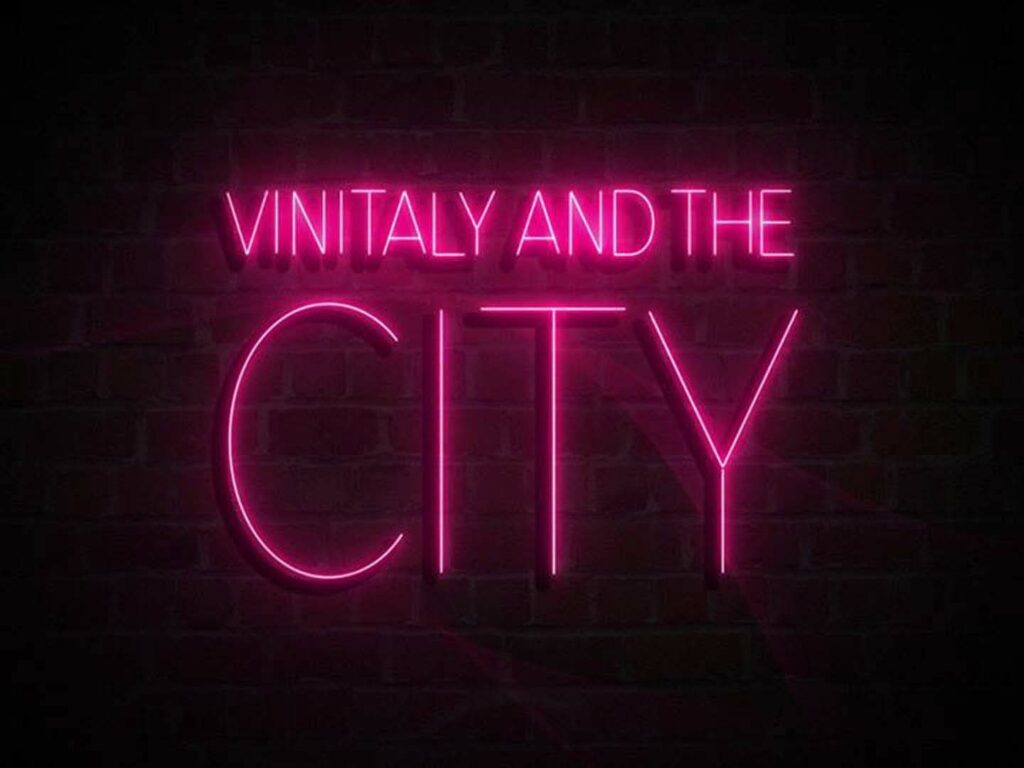 Photo credits: EnneVi Verona