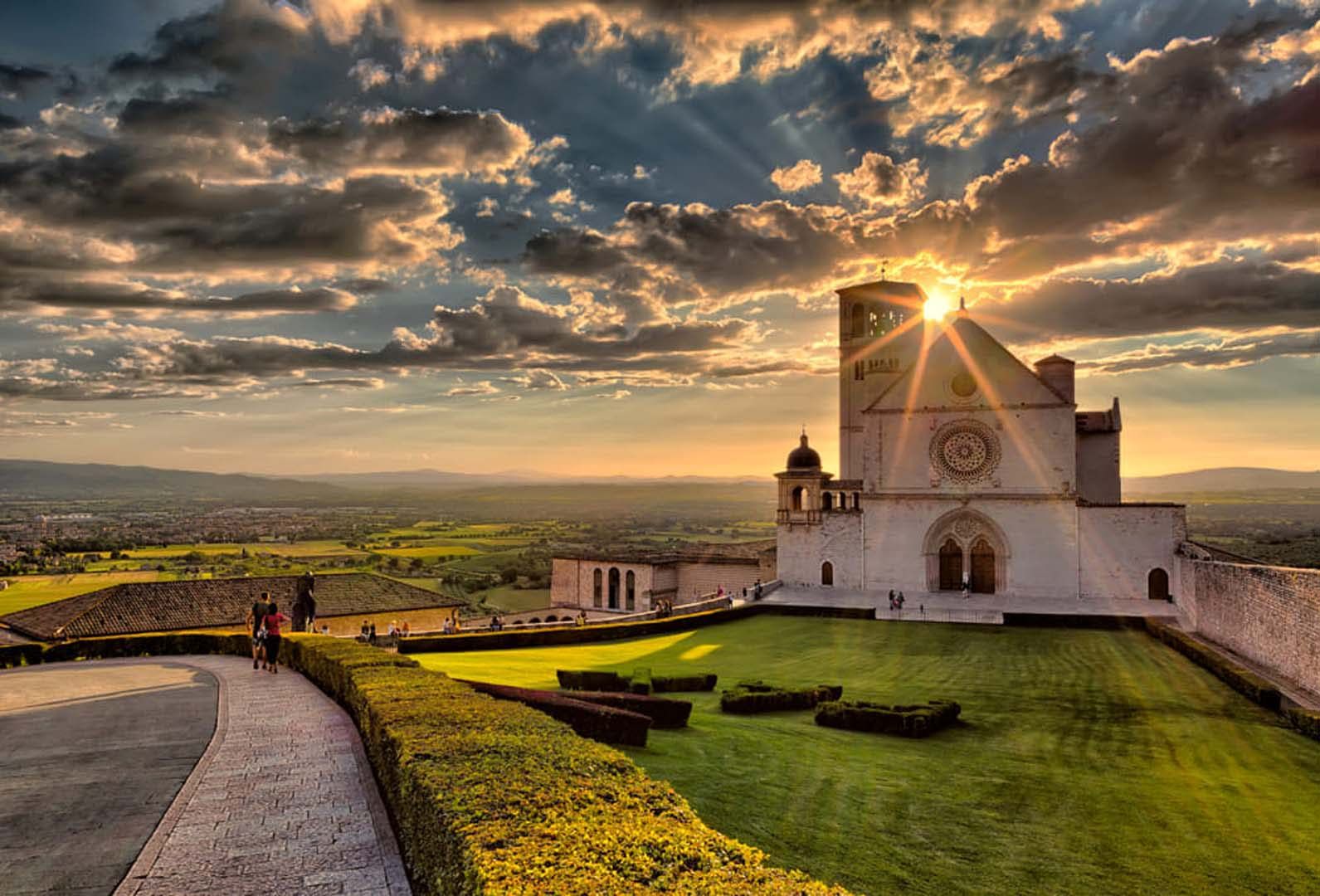 It's time to visit Umbria!
Pack your suitcase and meet me in Italy.
You can be part of my exclusive wine and food tour of Tuscany and Umbria in November. I will select 10 people to come with me on the most prestigious gastronomic trip of central Italy: Michelin star restaurants, unique vintages wine tastings, truffle hunting and more…
Curious to know more about the fascinating area you could visit with me? Read this highlights of the beautiful Umbria and start dreaming of your Italian Wine Girl luxury wine tour!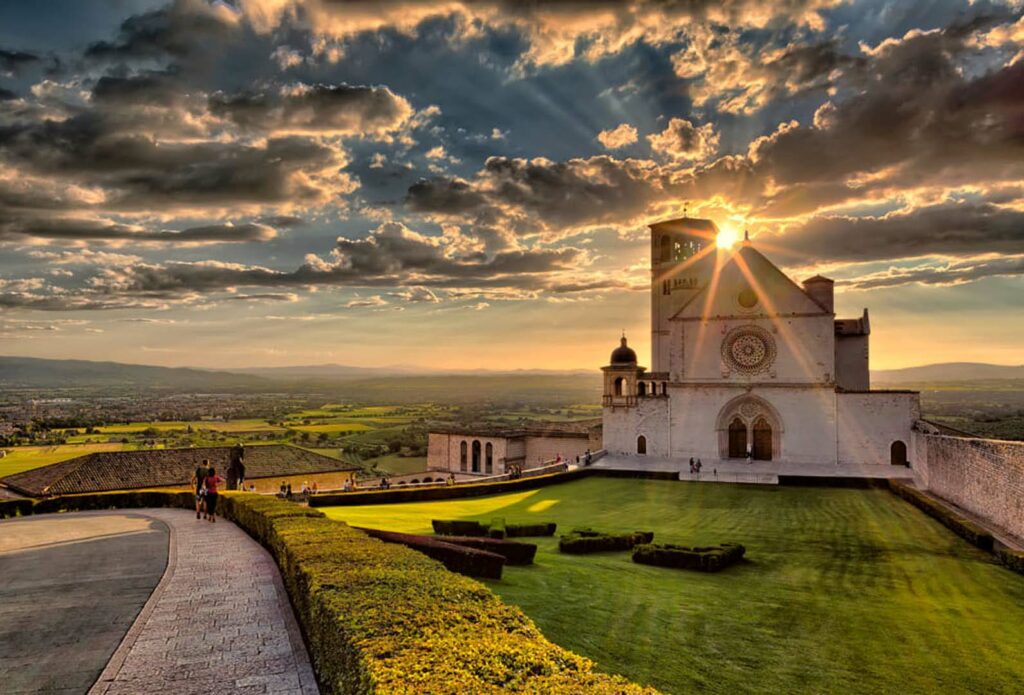 Umbria, the verdant hidden gem of Italy
Often overshadowed by the distinguished Chianti and Frascati wines from its neighboring regions of Lazio and Tuscany, Umbria differentiates itself as a unique world apart. Known as the "green heart of Italy," Umbria is characteristically remembered for being the only region in Italy both landlocked and without any coastline or international border.  You may find yourself questioning what there is that is noteworthy about Umbria. No question can have more answers: its ancient methods of wine production and mouthwatering regional delicacies are enough to leave you wanting more.
Ancient history and viticulture
Umbria, named after the ancient native Umbri tribe who settled in the area in the 6th century, is a region with its combined roots dating back to the Umbri and the Etruscans. Umbrian viticulture can be traced back to the time of the Etruscans who began the wine tradition in Orvieto. The region has a long history of grape growing and traditional methods of wine production, which became further solidified by the Benedictine monks.
Umbria's viticulture is greatly influenced by its lack of coastline and abundance of lush greenery. This reflects in a soil that is porous and rich in limestone, which only enhances the nature and quality of the terroir of the regional wines. Umbria, similar to the surrounding central regions of Italy, is best known for its production of white wines—almost 60 percent of the wine produced here is white. However, a great emphasis is also placed on the two red Umbrian wines which have obtained prestigious DOCG status.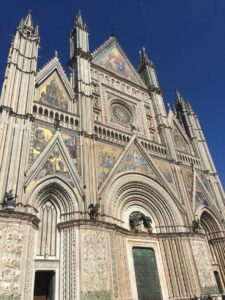 Indigenous wines at a glance
Sagrantino di Montefalco DOCG:
This robust red wine is known for being quite possibly the world's most tannic wine. It can be made as either Sagrantino di Montefalco DOCG or Sagrantino di Montefalco Passito DOCG, and they both must be produced with a minimum of 95 percent Sagrantino grapes. However, most Sagrantino di Montefalco wines are produced with 100 percent Sagrantino grapes with a pure Sagrantino flavor.
The elusive Sagrantino grape is mostly produced by a handful of producers in Montefalco, although it is gaining more attention. This wine earned its DOCG status in 1992 and is one of the two wines in Umbria to have obtained this status. Prior to being awarded DOCG, Sagrantino di Montefalco DOCG was revived from a near extinction in the 1970s by a group of local farmers.

Orvieto DOC:
This prominent white wine is produced with a combination of Grechetto Bianco and Trebbiano Toscano (locally known as Procanico) that must make up 60 percent of the blend and up to 40 percent non-aromatic white grapes like Canaiolo Bianco and Malvasia Toscana. Orvieto DOC wine also has a designated area where the Orvieto Classico wines are produced, given that they meet the DOC production standards. Orvieto DOC wine accounts for 80 percent of the overall wine production in Umbria. Additionally, this wine denomination has transformed over the years: once famous for its sweetness—thanks to being produced in the Orvieto Abboccato style—it is now more of a dry wine with a moderate acidity. However, there are still Orvieto wines produced in this way by the locals to keep this style alive. The vineyard of this area are also blessed with the botrytis cinerea rot which allows the production of unique sauternes style dessert wines.  
Torgiano Rosso Riserva DOCG:
This red wine is produced with a minimum of 70 percent Sangiovese grapes and may also contain up to 30 percent of other non-aromatic grapes like Canaiolo Bianco. Torgiano Rosso Riserva DOCG wine earned its DOCG status in 1990 and is the only other wine in Umbria to have been awarded this status.
Arnaldo Caprai winery and Lungarotti winery
Now, when you have such prestigious wines in Umbria with ancient methods of production, it comes as no surprise to hear of wineries that have become award-winning for their wines. Two such exceptional wineries in Umbria include Arnaldo Caprai winery and Lungarotti winery. You can have the chance to visit both this wineries with me on my tour  , with a VIP wine tasting.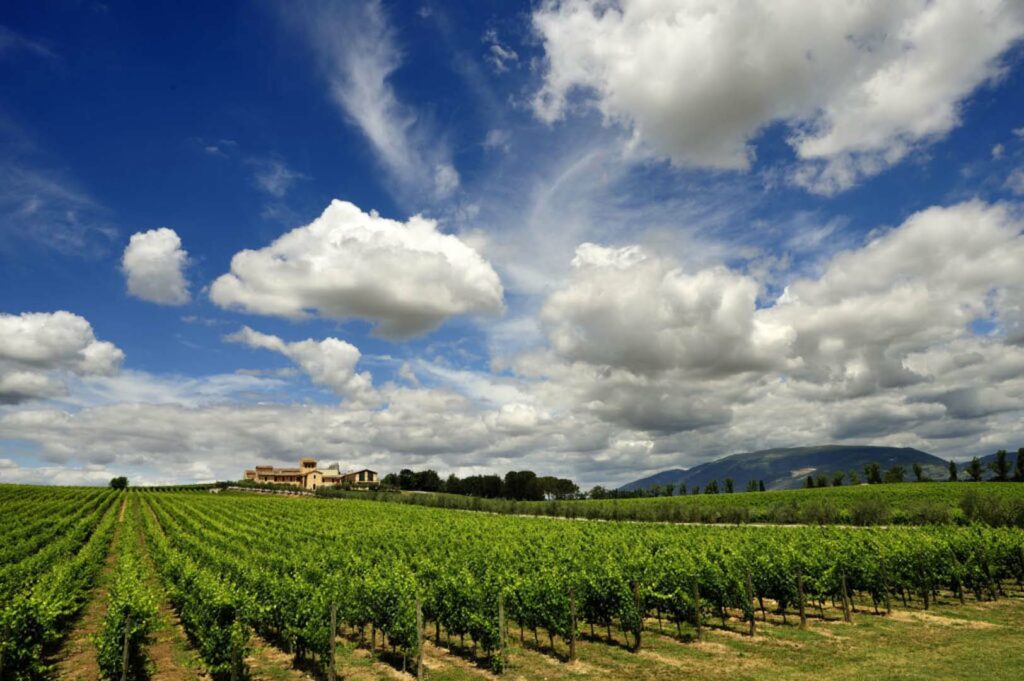 Arnaldo Caprai winery began in 1971 with only five hectares of land, and today it has exponentially grown to 375 hectares. Caprai winery, now managed by Arnaldo's son Marco, has also won the 2012 European Winery of the Year. Caprai winery has played a significant role in the improvements and evolution of Sagrantino di Montefalco DOCG wine.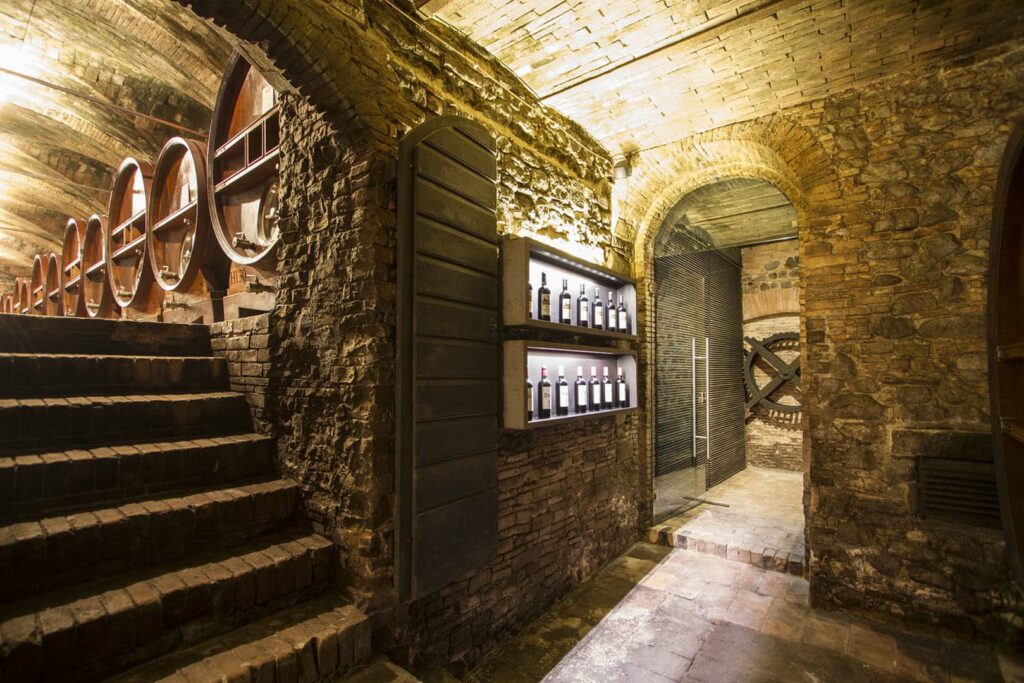 Lungarotti winery, which was founded in the 1960s by Giorgio Lungarotti, was responsible for the first wine in Umbria to achieve DOC status. The Lungarotti family has kept up with the 250 hectares of land, and they have continued to enhance production and flavor since they first began.
Regional delicacies: truffles, cheeses, and norcini
As if the beautiful wines Umbria produces are not enough to urge you to visit, Umbria is also known for its exquisite black truffles, delicious fresh cheeses, and traditional cured meats. In contrast to the "white diamond" truffle of Piedmont, the black truffle—tartufo nero pregiato—of Umbria is the most prized black truffle and the second most commercially valuable truffle. Are you wondering how the art of truffle hunting works? If you will be lucky enough to join my tour, we will have the unique opportunity to go hunting truffles with a very special local expert…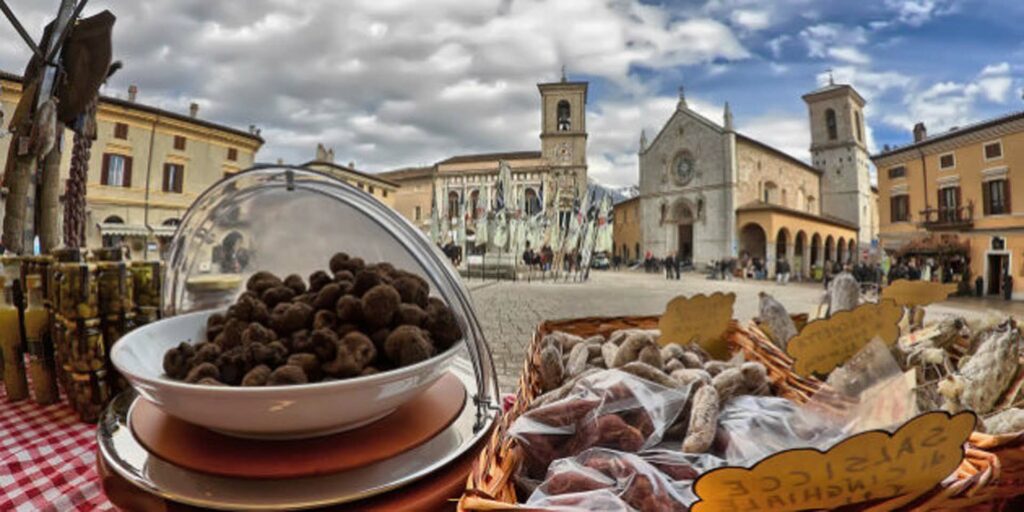 Umbria produces delicious fresh cheeses from both cow and sheep milk, with some of its most notable cheeses including the following: caciotta, fresh ricotta, raviglio, pecorino, and other varieties of cheeses flavored with the native Umbrian truffles. The pecorino cheese of Norcia is one of the most popular cheeses of Umbria and can be used in a number of local dishes or perfectly paired with a glass of Sagrantino di Montefalco DOCG wine.

Perhaps the most renowned Umbrian specialty is their pork that comes from the black pigs of Norcia. From this small town comes an ancient tradition of producing charcuterie and handcrafting salami that has become widely recognized throughout Italy. Butchers all across Italy have named the meats produced in this style norcini, some of which include cured meats and salami, IGP Norcia prosciutto, and porchetta.
Ready to book your flight now? Contact me for further infos and to enrol.
Travel with the ITALIAN WINE GIRL – 2018 tour