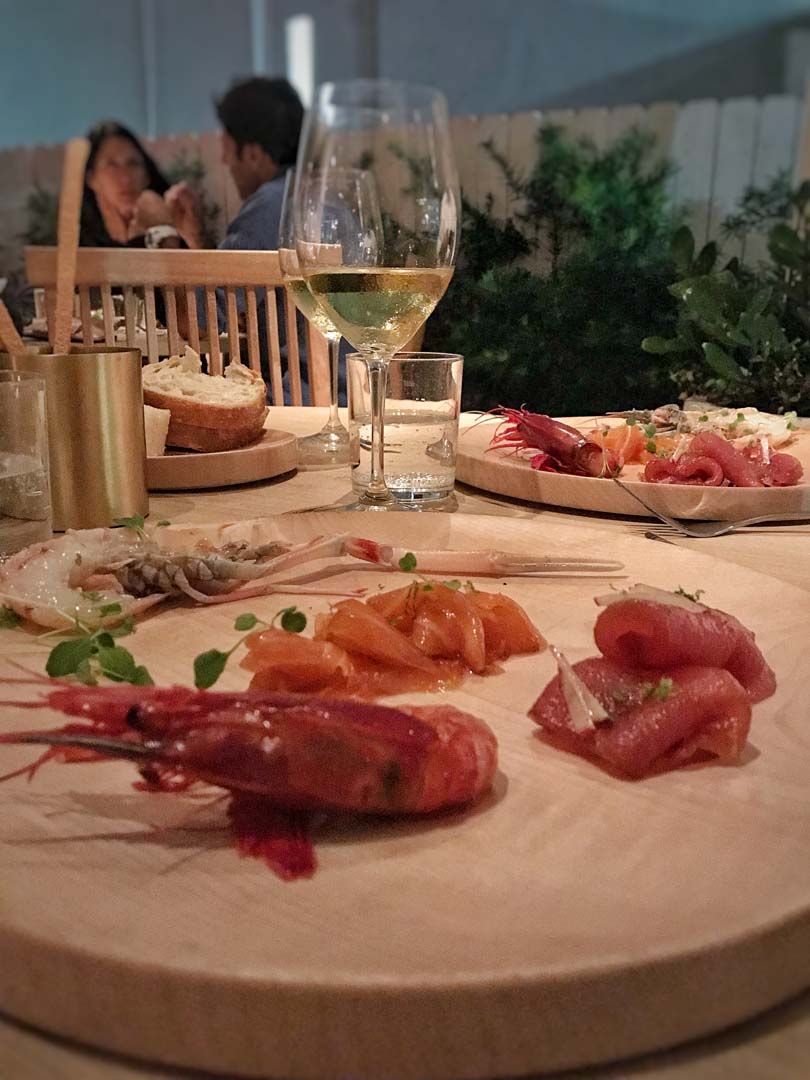 Seafood wine pairing ideas: think beyond Pinot Grigio!

My interview about seafood wine pairing featured by The Wine Buying Guide
1.Let's start with the basics. What do you look for in a wine to pair with seafood?
"Before looking for specific characteristics in wine we should start with a simple question: which kind of seafood are we preparing? Is it a simple white fish like halibut, is it shellfish (aka mussels and clams), is it a lobster, is it a fatty fish like tuna or salmon, is it a briny oyster
The technique of wine and food pairing always begins with the analysis of the food, in order to look for the wine that will complete your meal perfectly. It's like composing a song: you look for harmony between the notes, the lyrics the rhythm.
If the main characteristics of your seafood are fat and sweetness (think about a juicy steamed lobster) you will need an aromatic wine with good acidity. The aromaticness will pair with the sweetness of the dish and the acidity will clean your mouth from the fattiness of the lobster meat. I am thinking about a dry Riesling from Alsace.
On the other hand, if you are having a simple mahi or a branzino, you don't look for a very aromatic wine, because you don't want the flavours of the wine to overwhelm your food. Albariño could be a good match.
Oysters and shellfish in general pair well with sparkling wine, because the effervescence and the acidity are good mouth cleanser."