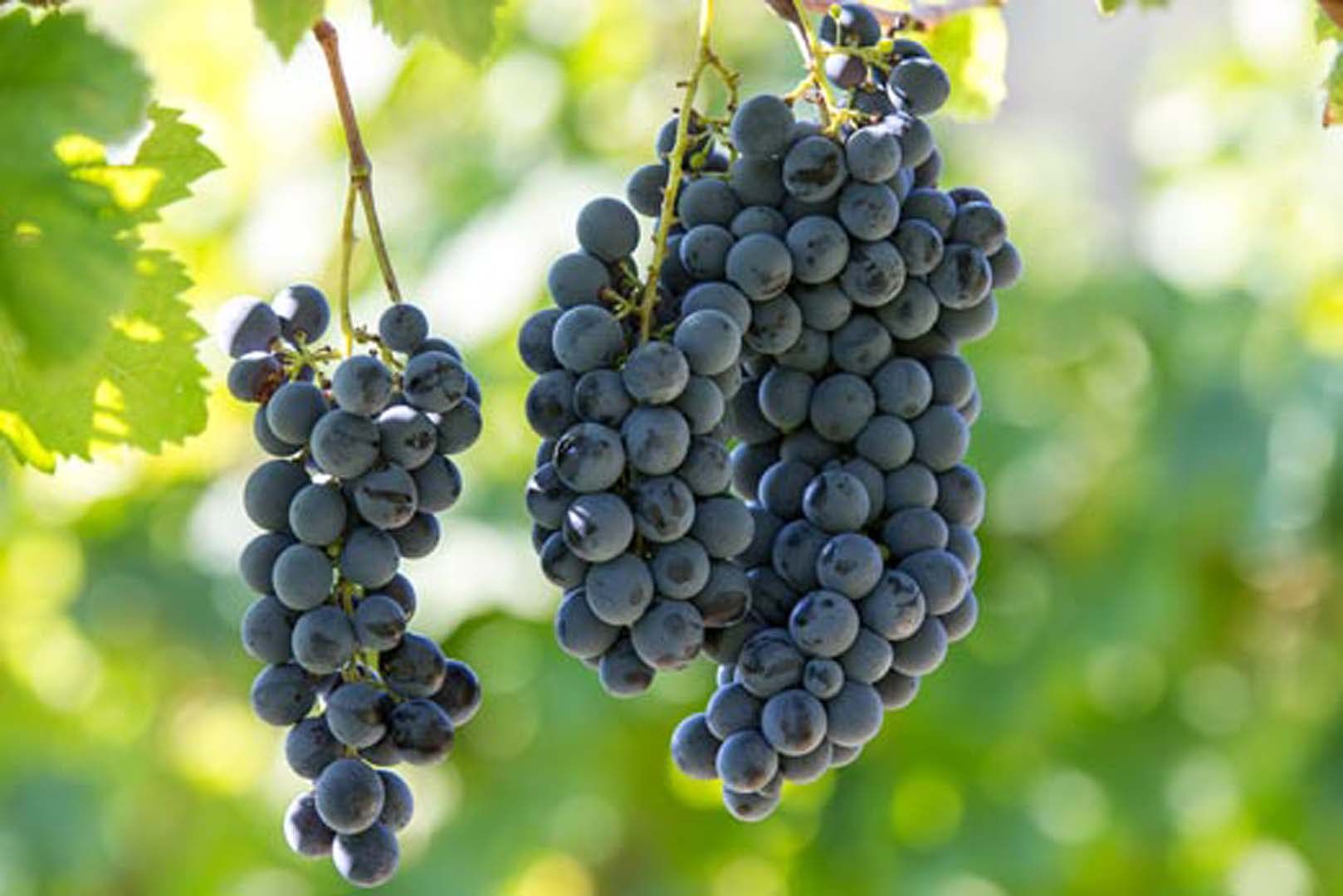 Schioppettino, the forgotten grape that sounds like it tastes: crackling!
The wine travel we are going to plan together today brings us to the very Northern Eastern corner of Italy, to the small town of Prepotto, in the region of Friuli Venezia Giulia, at the border with Slovenia. And we are on the hunt for a sound. Yes, an almost forgotten grape, known for its "noisy" name.
Who can deny that Schioppettino is a musical, onomatopoeic name? It evokes something that pops up, a vibrant, sudden but smooth sound. Just like the wine it produces: like a crackle of spicies, acidity and red fruits.
One of the legends about the origin of its name says that it is probably due to the fact that the wine of high fixed acidity (such as Schioppettino's ones), bottled young, completed the fermentation in the bottle, becoming slightly sparkling, giving the impression that the carbon dioxide crackled. From here the sound to "scratch".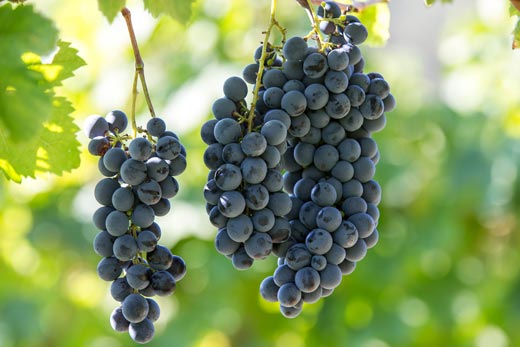 Schioppettino is characterised by expressive non-fruit aromas and flavors (white pepper, cloves, some red berries), high acidity and a balanced, complex, medium texture. It took trial and error for Friuli-Venezia Giulia vintners to realize that, unlike many red grapes, Schioppettino prefers cooler temperatures. The grape is susceptible to sunburn risk, because of its thin skin, and low temperatures bring out the crisp and complex savory aromas.
Even though Schioppettino has a long history in Friuli-Venezia Giulia — the grape is mentioned in local documents as far back as the 13th century — by the 1960s, many thought it had gone extinct. After the twin epidemics of powdery mildew and phylloxera hit Italy in the mid-1800s, wiping out most of the country's vines, Friulian producers chose to replace Schioppettino with others more profitable and trendy varieties, like Cabernet Sauvignon and Merlot, which were easier to grow and sell. In the 60s there were less than 100 Schioppettino vines left in existence, scattered all over eastern Friuli.

When late winemaker Paolo Rapuzzi, founder of Ronchi di Cialla, set out to create a winery focused on Friuli's native grapes in 1970, Schioppettino was not even legally recognized by Italy's wine authorities. A forgotten grape. Winemakers thought it was extinct, so it had not been registered. Rapuzzi started a thorough research in the region to spot old Schioppettino vines, a variety that he had only heard about in books and through stories and he had never cultivated or tasted. During his research he travelled even to Slovenia. He found about 70 individual vines in the Colli Orientali del Friuli region, near the town of Prepotto. Most had only been kept for tradition, not for actual wine production.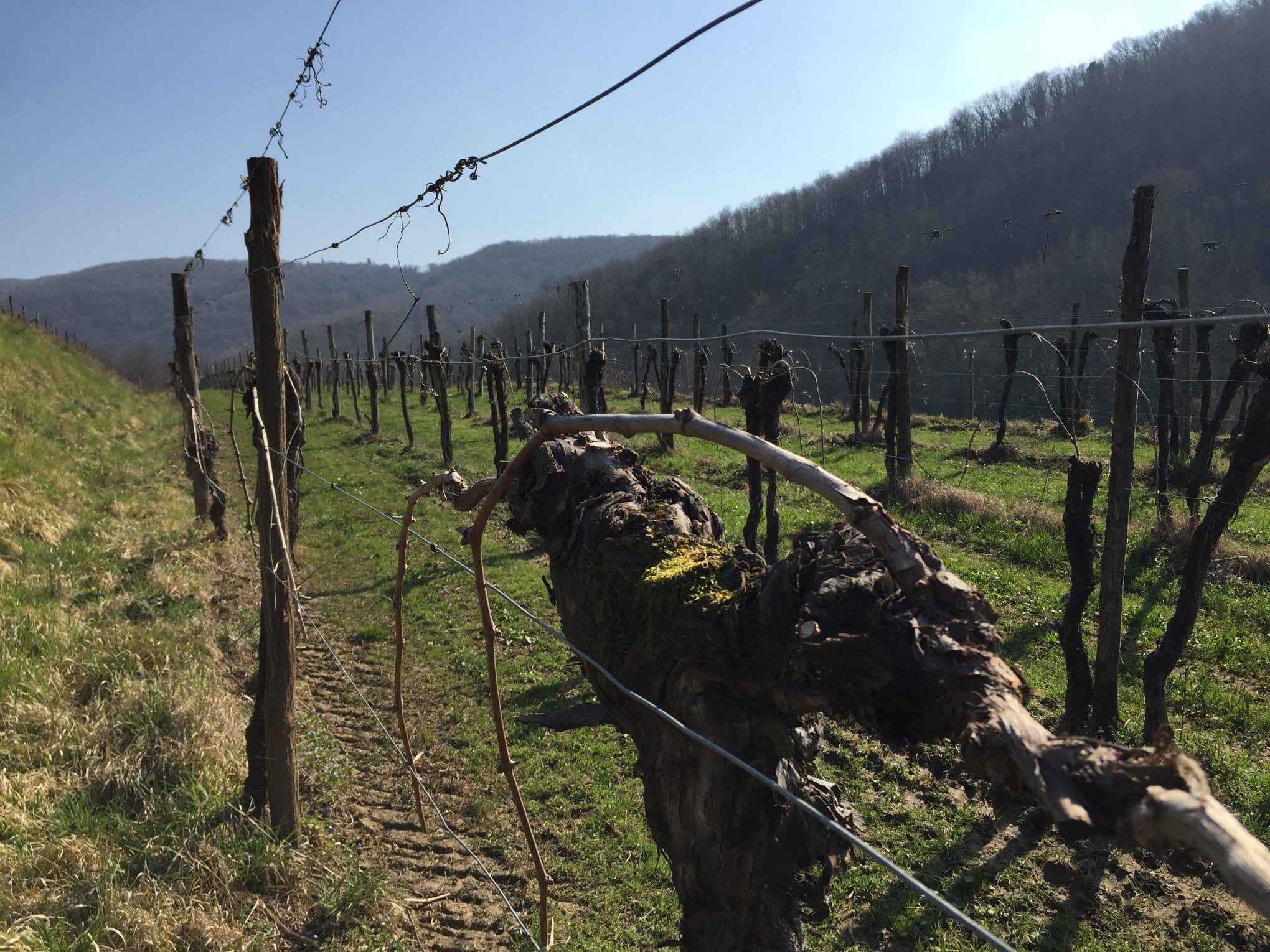 Rapuzzi faced a number of challenges in his efforts to revive the grape, including warnings from government officials that bottling Schioppettino would be illegal, since the grape was not in the national official register. If this battle to bring Schioppettino back to life was not enough, in the early 70's an earthquake destroyed Ronchi di Cialla's cellars. He persevered and in 1977 launched Ronchi di Cialla Schioppettino di Cialla, a cuvée that is now the hallmark of the estate and the benchmark for all Schioppettino producers. Cialla is a small valley facing from North-East to South-West, surrounded by woods with chestnut, oak and wild cherry trees, in the d.o.c. (controlled wine) Colli Orientali del Friuli area, and it is officially recognised – with a Ministerial Decree dated Oct. 30th 1995 – as cru CIALLA only for the cultivation of native vines from Friuli (white wines: Verduzzo, Picolit and Ribolla Gialla; red wines: Refosco dal Peduncolo rosso and Schioppettino) and the production of vintage wines.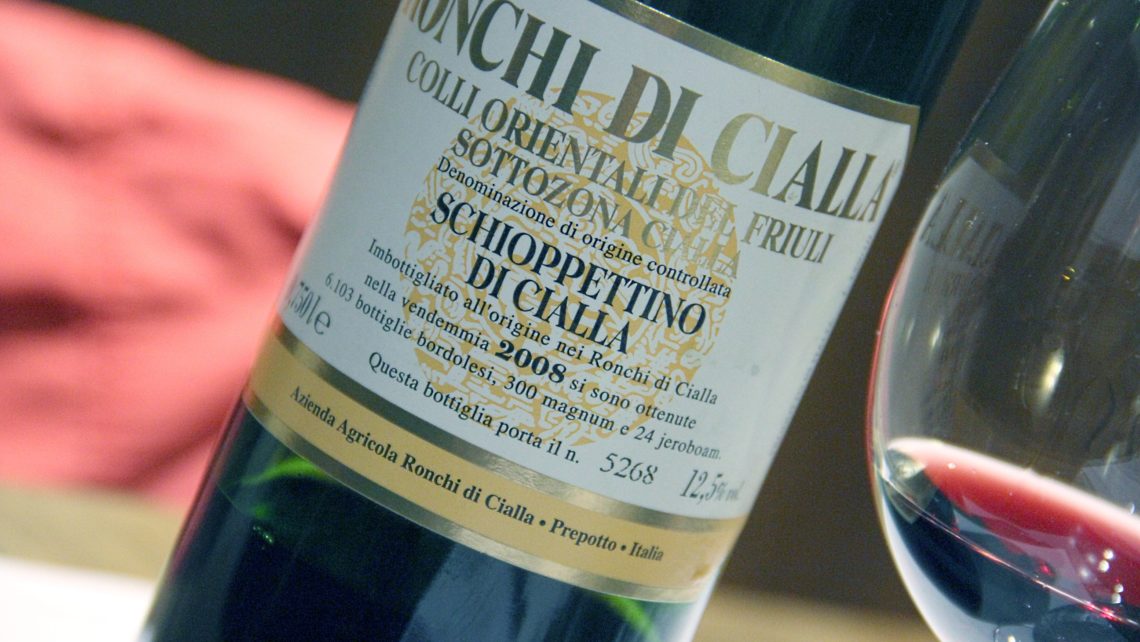 After Schioppettino was authorized by the government and given its own designation within the Colli Orientali del Friuli region, other wineries followed Rapuzzi's path, giving the grape new life. Schioppettino plants now live in Italy's main vine nurseries from the cuttings taken from Rapuzzi's revived vines.
Other wineries to visit:
DORIGO
It was in 1966 when Girolamo Dorigo bought the first vineyards in the Colli Orientali (eastrern hills) of Friuli Venezia Giulia, realizing the great potential of the land for both traditional cultivation and for innovative experiments. Today it is the son Alessio who leads the company, recognized internationally for its mission to defend indigenous varieties.
Girolamo Dorigo brought back to life another forgotten native grape of Friuli: red Pignolo, but this deserves another article, another story. If you are in the area, Dorigo is surely worth a visit.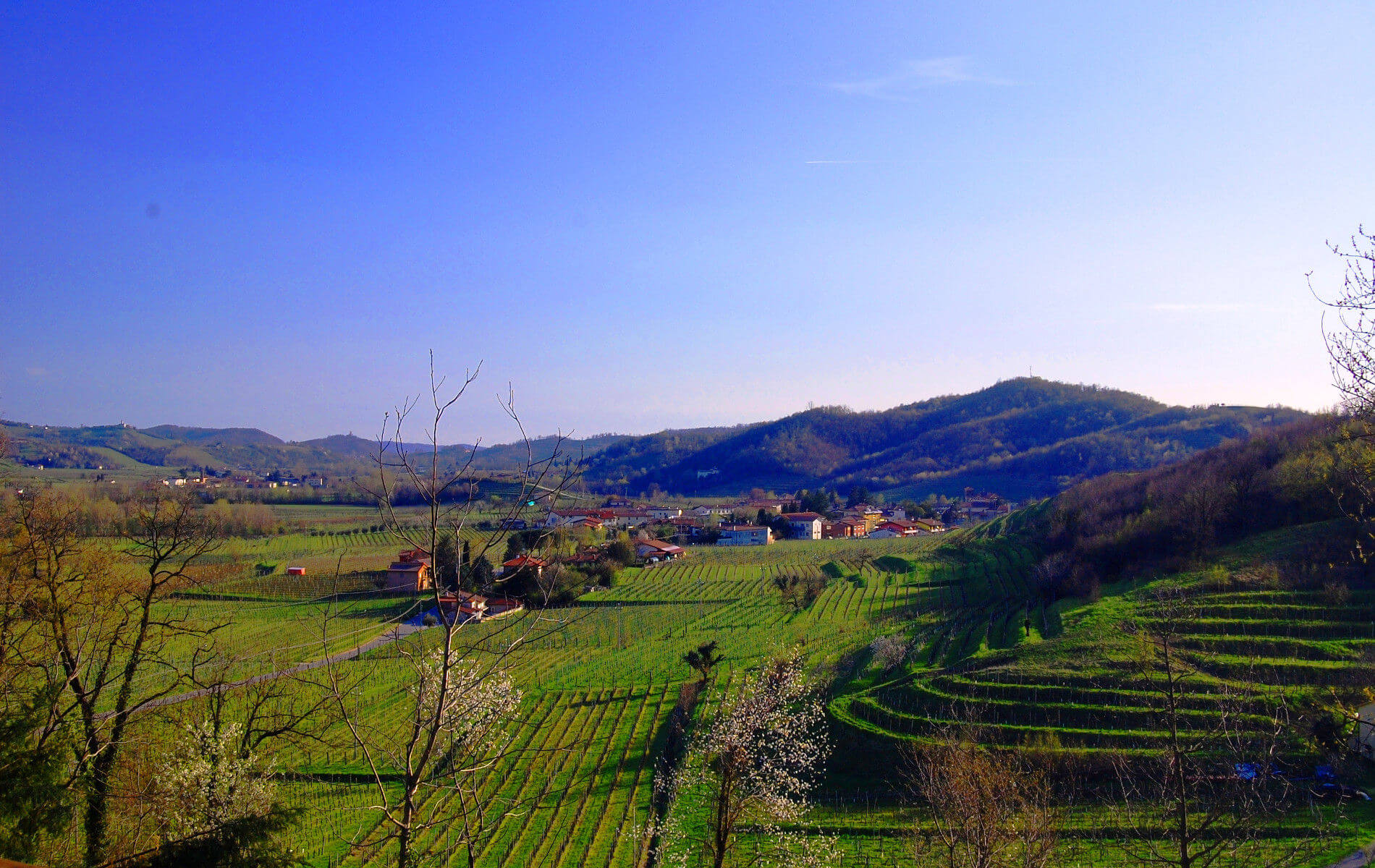 PETRUSSA
Paolo and Gianni Petrussa are perpetrating the wine making traditions of their grandfather Giuseppe and father Celestino. Here is how they remember the moment they communicated them the decision to quit their jobs to devotee themselves to the family winery:
"Our decision left our parents speechless. It was not difficult to understand the reason why. Such a decision brought back to their mind the hard life spent in the fields, the constant deprivation, due to economic difficulties.They were not happy at all and they could not understand our choice to give up secure work places and guaranteed salaries. Our determination has deep roots, based on the values of the millennial farming culture, that our parents handed down to us through their world view. To give up a salaried position in another field has never been a problem for us. We were aware that the freedom of living and working according to the rhythms of nature would have payed us back".
Petrussa is a family traditional winery, you will feel at home: chatting, sipping and learning about their stunning Schioppettino, their flagship wine and their Friulano.
PLACE TO VISIT
UDINE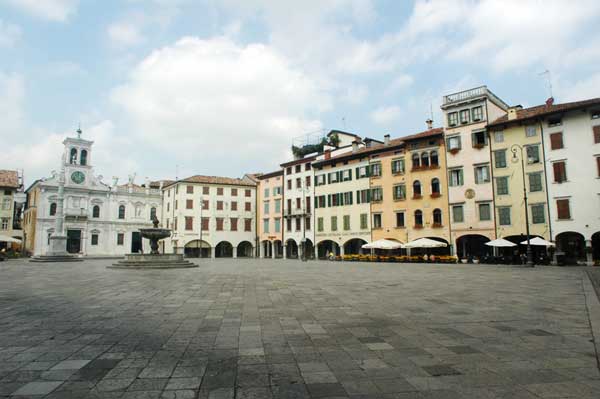 From the website turismofvg.it which I recommend to check out:
Udine is a town with squares of Venetian charm and ancient buildings: from Piazza Libertà, defined as "the most beautiful Venetian square on the mainland", to Piazza Matteotti (or Herbal) which, all surrounded by porticos, seems to be an open-air lounge; here you can observe the slideshow of ancient and colourful historical buildings which impart the spirit of Udine.
On the hill of the town rises the castle : from its walls you can see the whole city, the mountains all around it, whereas to the south, less than an hour's drive away, there is the Adriatic Sea.
GORIZIA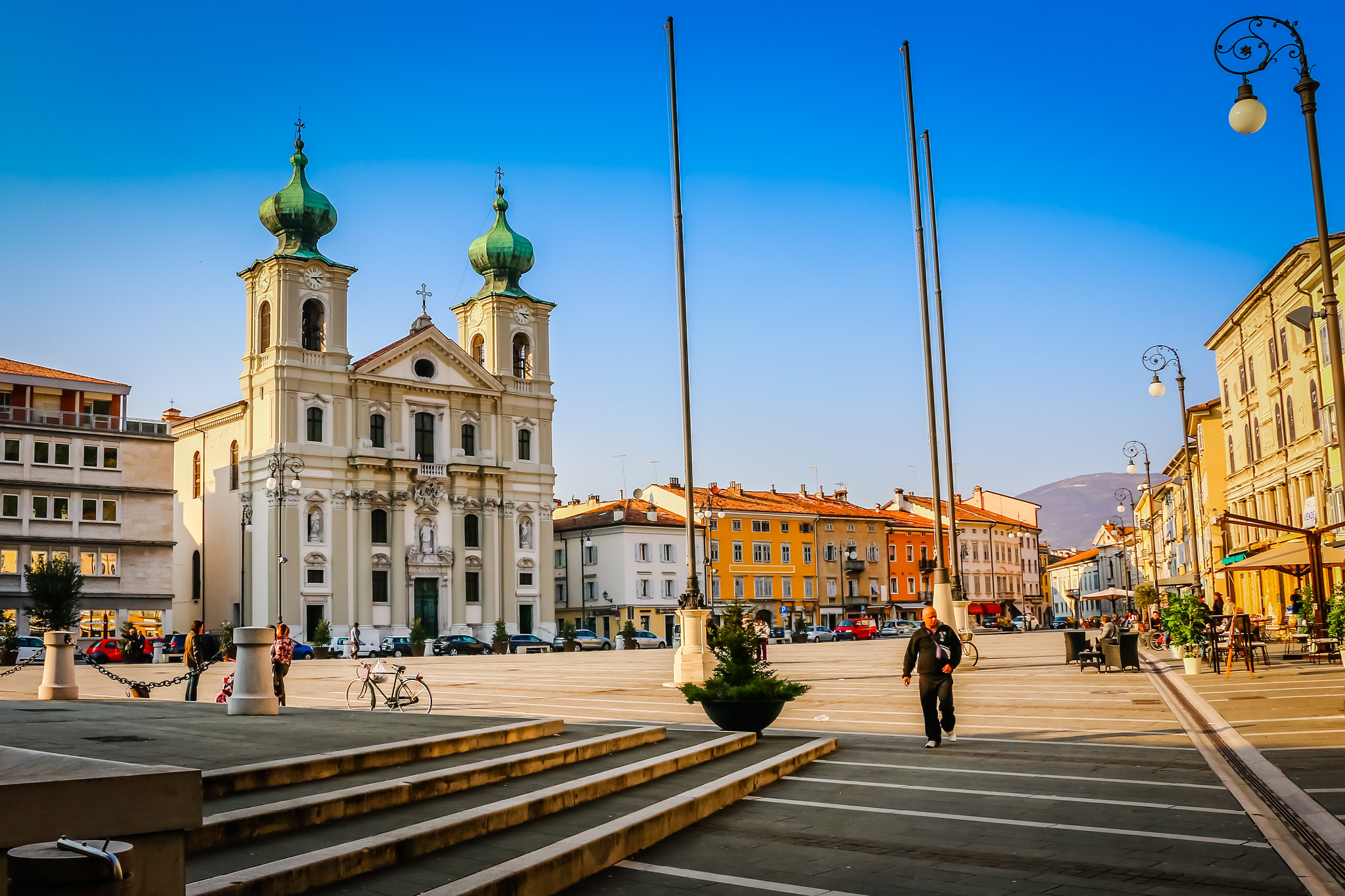 In Gorizia you will breathe the suspended atmosphere typical of a border city: in the Piazza Transalpina, which until 2004 was physically divided by a wall, you will walk with one foot in Italy and one foot in Slovenia. Thanks to its special geographical location, it has always been culturally influenced by a combination of different civilizations: Latin, Slavic and Germanic. Situated on the eastern border, it has always played a major role in Central Europe. Today its streets, architecture and parks are evidence of the important history of this town.
DELICATESSEN YOU MUST TRY
PROSCIUTTO SAN DANIELE
If you think that prosciutto crudo from Italy is only di Parma, it's time for you to broaden your opinion and try this Friuli version. Read more here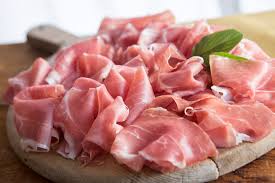 MONTASIO CHEESE
Montasio cheese originates and takes its name from the Montasio mountain range which is located in the Julian Alps of Friuli Venezia Giulia. Its production began in around 1200 in the valleys of the Julian and Carnic Alps. With time, it spread throughout the entire Friuli-Veneto plain, whilst staying true to the strict rules of its ancient tradition. Read more here