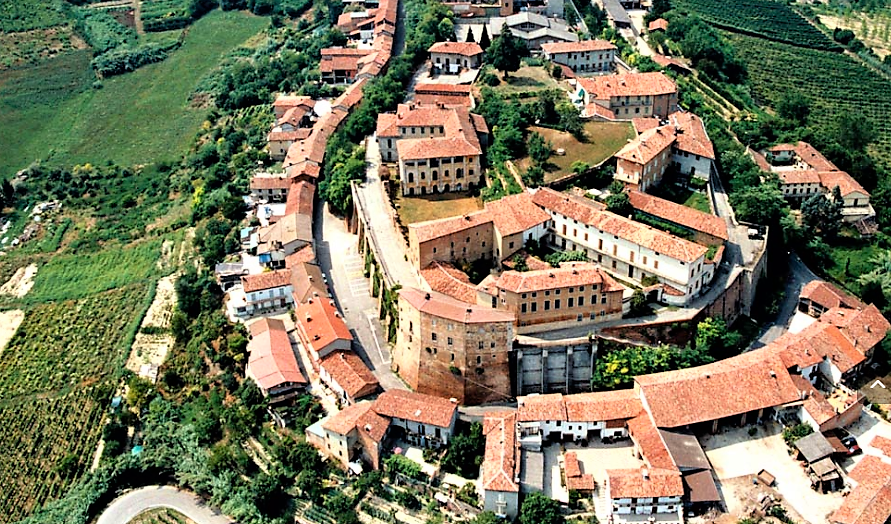 Ruchè, the best kept secret of Piedmont
Its history, debated to this day, can only be traced via oral tradition; there are no documentary evidence about this variety. Somebody believes Ruche' was brought to Piedmont by French nobles from Burgundy (and actually Piedmont was part of France for a long time), but the most widely spread theory is that Ruchè would have developed indigenously in the hills northwest of Asti.
Castagnole Monferrato and Scurzolengo are the two main municipalities where Ruche' is believed to be from and where is produced today. We are talking about a very small production:  only 110 hectares, 7 villages and 23 producers are part of the recently nominated DOCG area (since 2010). Till 20 years ago Ruche' was considered a blending variety, added to Barbera or Grignolino, to make wines more perfumed.
What is in fact peculiar of this variety is the aromaticness: Ruche' is one of the rare red aromatic varieties, it shows primary aromas of delicate flowers (rose, iris, lavender), red fruits and spices (nutmeg, coriander, black pepper). I am a big fan of Ruche' wines: I find them to be feminine, but with character, delicate but peppery, never obvious.
When I visited Cantina Sant'Agata thanks to the owner Franco Cavallero, I had the chance to see the beautiful natural amphitheater on limestone chalky soil where its vineyards are located in Scurzolengo (small village famous for the Ruche' but since 2013 for being the place where Francesco Bergoglio's family was from – aka the Pope's family). And this is not the only bond between the Church and Ruche'. Until the late 70's Ruche' was mostly produced as a sweet wine, it was a priest, Don Giacomo Cauda, parish of Castagnole Monferrato, who invented the dry version of this wine. "Il Ruche' del Parroco" (the Parish Ruche'") was the first dry Ruche' and in some years this became the new traditional way of producing Ruche'. Don Cauda unfortunately died in 2008, two years before Ruche' obtained the DOCG appellation status.
Thought this is still a less known variety, lately Ruche' has gained more interest and raised its reputation: Montalbera winery of Castagnole Monferrato was awarded with Tre Bicchieri, the top rating for wines of the Gambero Rosso wines guide. It has been the first time ever a Ruche' obtained such a prestigious prize. I am happy about it, I hope this will encourage local producers to don't give up with this marvellous and mysterious variety. As for my readers and friends all over the world : look for Ruche' in wine shops, in restaurant lists, ask for it, it is absolutely worthy!! Cin Cin!