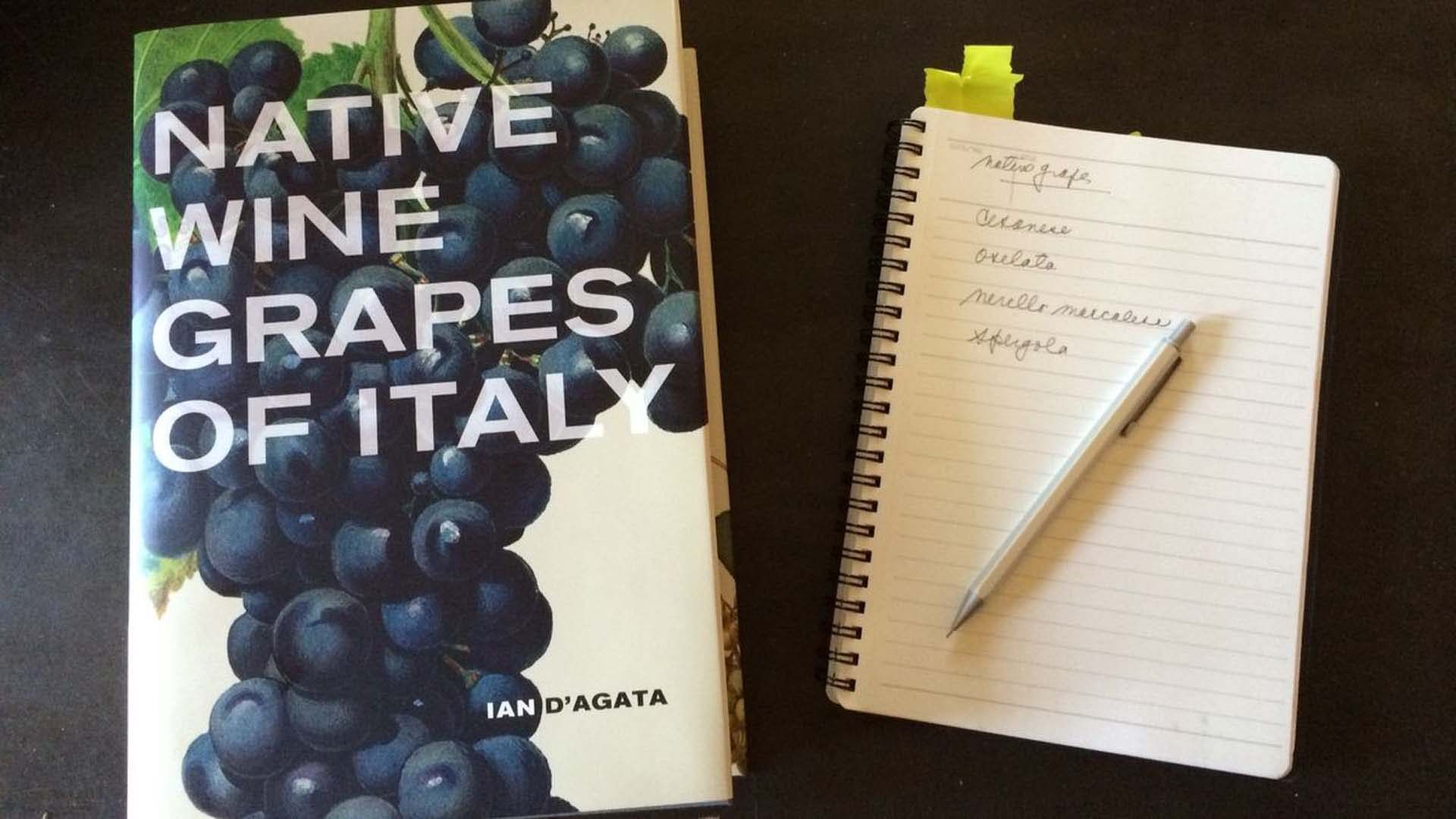 Readings and movies for real wine lovers
 Get inspired and deeepen your knowledge about wines through books and documentaries, here some of my favourites of the moment
Native Wine Grapes of Italy by Ian D'Agata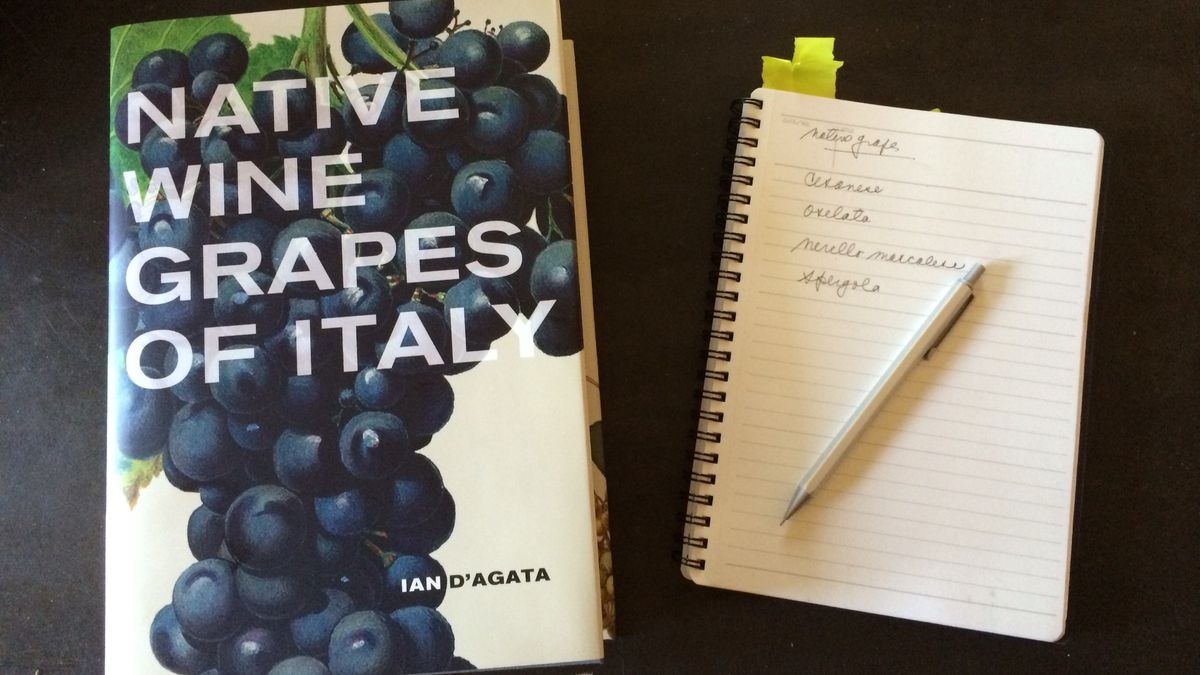 Native Wine Grapes of Italy is a comprehensive reference book in which Ian D'Agata provides an account of the ancient winemaking traditions that have made Italy "the most diverse country in the world of wine." D'Agata's book is a lengthy 640 pages of solely informational text that extrapolates his 13 years of interviewing with producers, researching and tasting wines, and fully perusing vineyards.
D'Agata showcases the more than 500 diverse native Italian grape varieties, and he incorporates more thorough identifications of the grapes, including the clones available, the ideal growing conditions, and the genetic data that show the parentage of the grapes.
https://www.amazon.it/Native-Wine-Grapes-Italy-Dagata/dp/0520272269
Italian Wine Unplugged Grape by Grape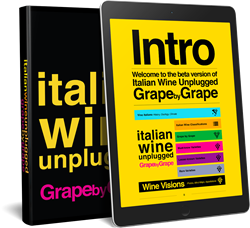 Stevie Kim began writing her book, Italian Wine Unplugged Grape by Grape, once she met Ian D'Agata and compiled her extensive introductory encyclopedia—with the assistance of an expert team of wine connoisseurs and educators of Vinitaly Academy. Her book specifically examines more than 430 Italian grape varieties—both native and traditional—and includes chapters on the history, geography, and culture of Italian wine regions.
Italian Wine Unplugged Grape by Grape also presents the reader with a visual account that includes various infographics, photos, and maps of Italian wine appellations. This reference book is also intended to be used alongside the new Italian Wine Maestro program through Vinitaly.
https://www.amazon.it/Italian-wine-unplugged-grape/dp/8884290813/ref=pd_lpo_sbs_14_t_0?_encoding=UTF8&psc=1&refRID=HCQ2QKBTWPAT4FK4CZH8
Is There Apple Juice in My Wine?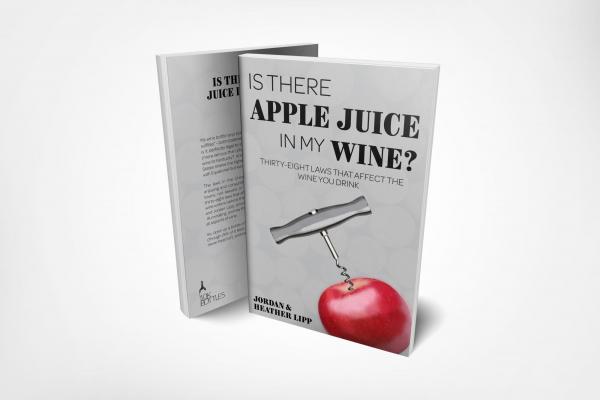 In Jordan and Heather Lipp's book entitled Is There Apple Juice in My Wine?, the authors detail the facts behind the 38 laws that affect the wine we drink. Inspired by conversations that Jordan and Heather entertained while at a wine tasting, this book attempts to "separate out the urban legends among wine drinkers from the hard truth of American wine laws."
Is There Apple Juice in My Wine? is organized into five parts—the first part includes chapters on naming and identification of wine and how this can be falsified legally; the second part evaluates the winemaking process and the parts that are allowed to be concealed from the customer; part three discusses the rules regarding the labels and warnings on bottles; part four discloses absurd laws regarding selling, shipping, and consuming wine; part five encompasses additional miscellaneous topics.
https://www.amazon.com/There-Apple-Juice-Wine-Thirty-Eight-ebook/dp/B07H6PQ3P5
Drive Through Napa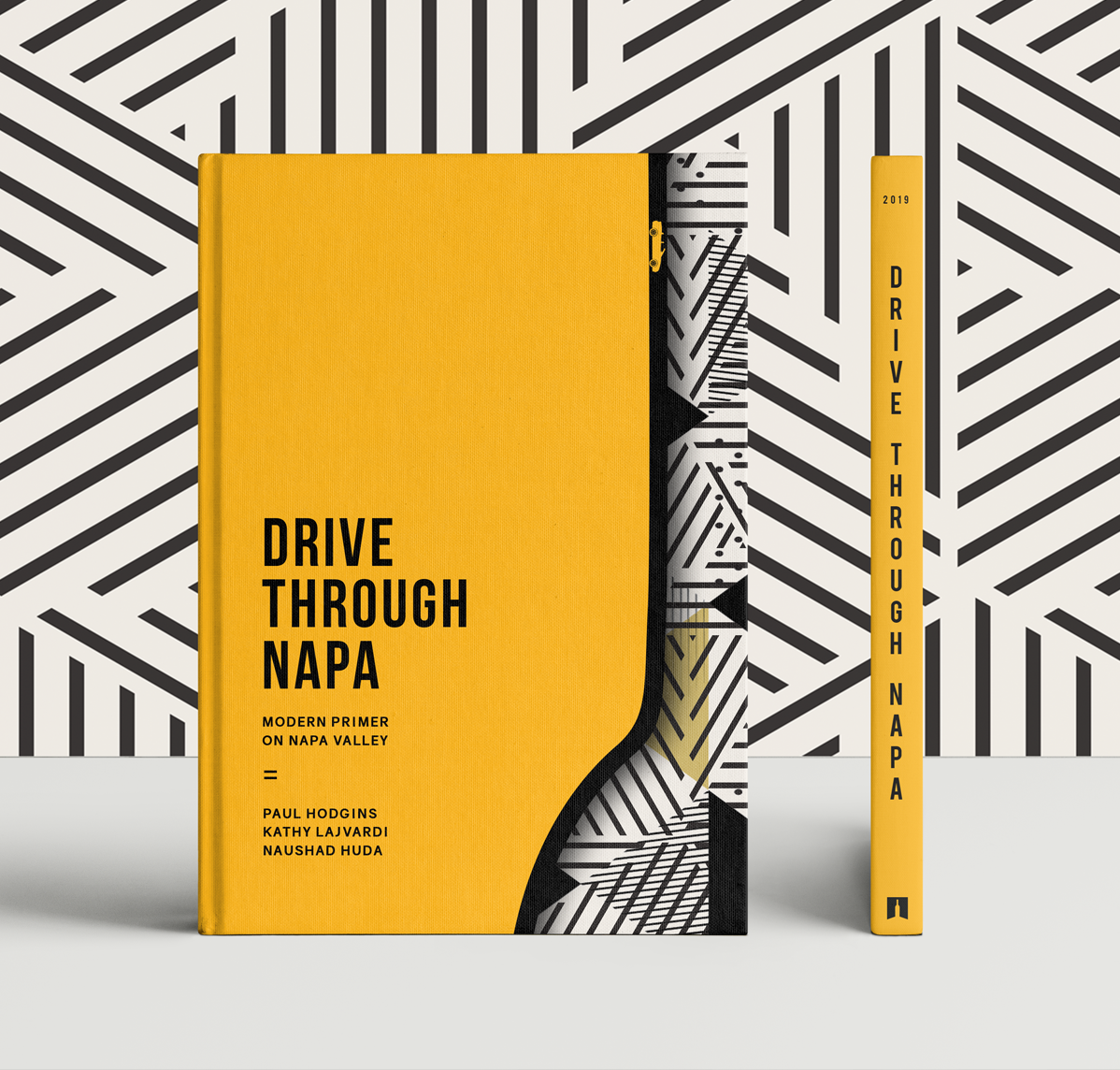 Drive Through Napa, also known as "Your Ultimate Companion to Napa Valley's Wines Regions," is a guidebook written by Paul Hodgins, an award-winning journalist, designed by award-winning designer Kathy Lajvardi, and edited by Naushad Huda. This book offers facts and figures on Napa Valley's renowned wine regions, 16 in total, by giving exclusive access to interviews with 15 prominent winemakers, Price to Value charts generated by Vivino data, and dynamic design, to name a few. Drive Through Napa is designed specifically to be digested and absorbed by wine enthusiasts in about an hour's time.
https://www.drivethroughnapa.com
Cucina Tipica by Andrew Cotto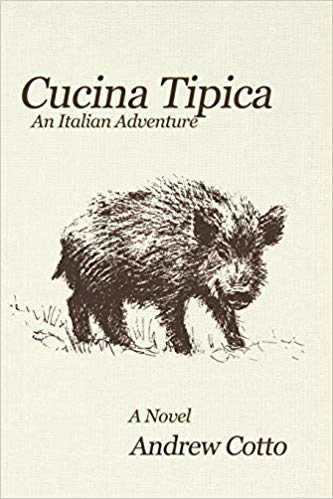 Cucina Tipica: An Italian Adventure by Andrew Cotto is a novel that details the journey of self-discovery of Jacoby Pines. Throughout the course of this novel, Pines arrives in Italy on vacation as a disheartened American and resolves not to leave. Cotto depicts a storyline that is replete with the enchanting foods and alluring wines which leave Pines enamored by Italy and its sensory overload.
https://www.amazon.com/Cucina-Tipica-Adventure-Andrew-Cotto/dp/1684331234
SOMM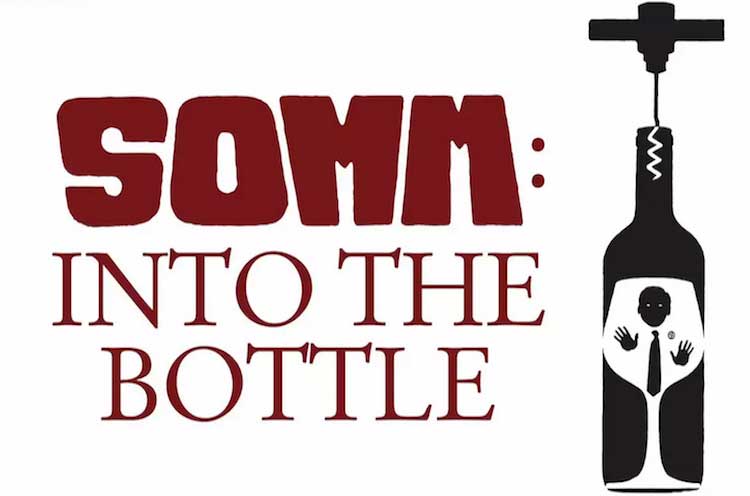 In this three-part documentary series—SOMM, SOMM: Into the Bottle, and SOMM 3—the viewer witnesses the stories of four sommelier candidates as they prepare for the Master Sommelier exam, the history and politics of wine, and the blind taste tests of three of the world's best.
SOMM, released in 2012, chronicles the sommelier candidates and their diligent practices employed in order to obtain the designation of Master Sommelier. SOMM: Into the Bottle, released in 2015, focuses its efforts on the wineries, the traditions, the landscapes and vineyards, and the various techniques and standards employed. SOMM 3, released the most recently in 2018, showcases the effects of blind taste tests when three of the greatest, most respected wine connoisseurs gather together and attempt to debate "one of the most significant events in the history of wine, the 1976 Judgment of Paris."
Sour Grapes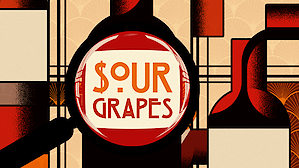 Sour Grapes, the 2016 crime documentary, details the story of wine fraudster Rudy Kurniawan. The directors, Jerry Rothwell and Reuben Atlas, debuted the documentary at several film festivals before releasing it on Netflix. This documentary tells the story of Kurniawan's rise to the greatest heights of the wine world and the FBI's efforts that amounted to the largest case of wine counterfeiting in history.
As depicted in the documentary, Kurniawan was a rich Indonesian wine collector—he particularly preferred Burgundy wines—and he amassed a collection by spending millions of dollars on wine and selling fake wine. By manipulating his friendships with countless rich and powerful people, Kurniawan sold and auctioned off millions of dollars worth of fraudulent wine through renowned auction houses.
When the FBI raided Kurniawan's house in Los Angeles, they discovered bags filled with old corks, freshly-made wine labels, and recipes for forging aged Bordeaux wine. Because Kurniawan was careful enough to employ the use of a chemist, he refilled the empty bottles he had in storage with the recipes and mixtures of wines he had accumulated.
Wine Masters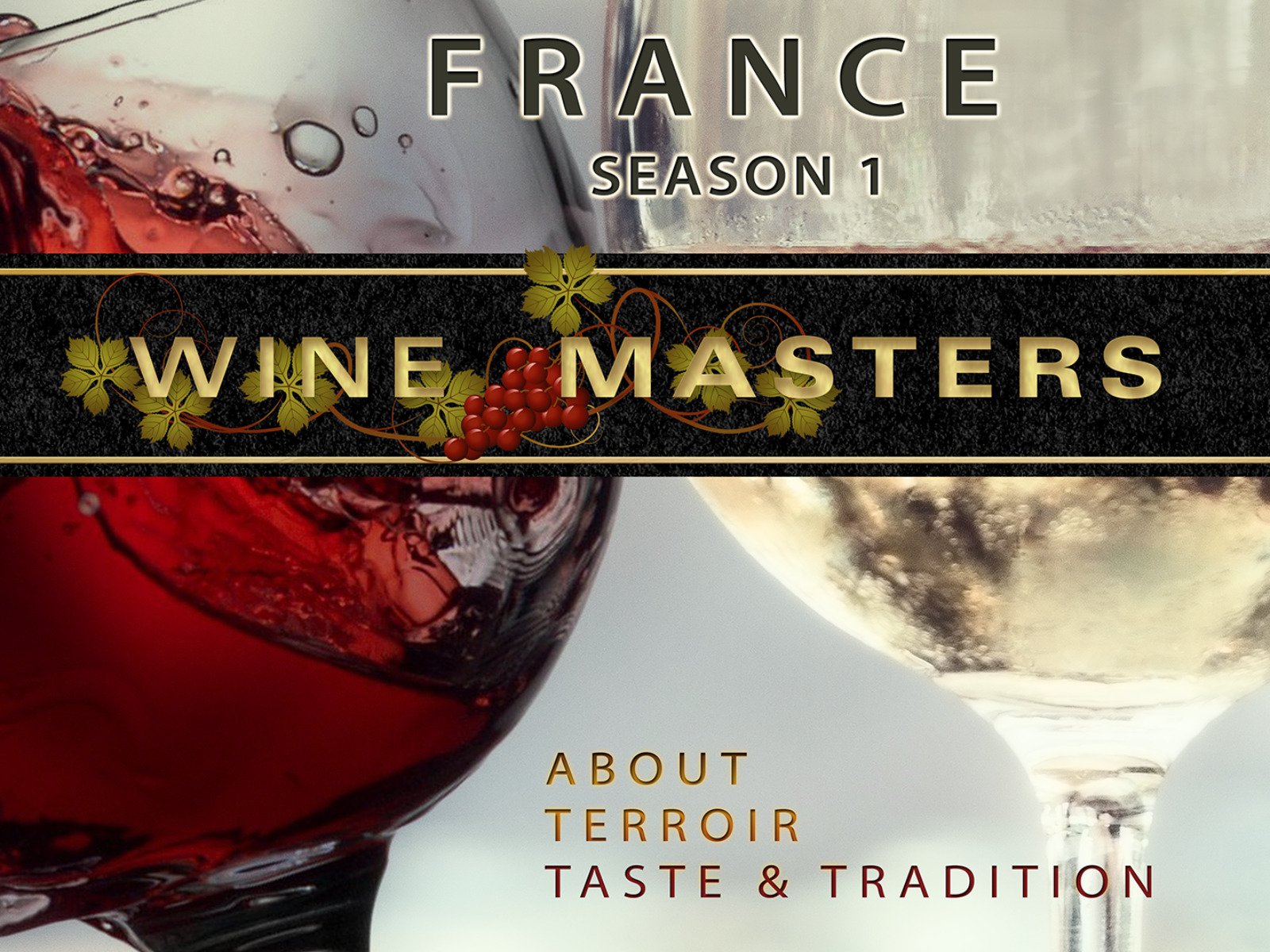 Wine Masters is "an independent documentary series on terroir, taste, and tradition," in which the first available season illustrates five prominent wine regions in France. The viewer is able to garner more information about famous French wine regions, terroir, and grape varieties from the very winemakers that are producing these wines in France. Currently, only Season 1 is available for viewing, and it includes five episodes—each with Masters of Wine Jeannie Cho Lee and Tim Atkin—though they have been filming Season 2 in Italy.