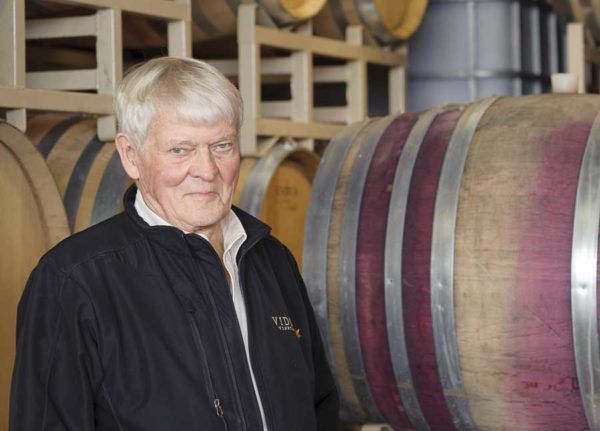 From N.A.S.A. to Oregon's vineyards: meet Don Hagge, the scientist of Vidon's wine making
From the airspace to Oregon's vineyards:  the story of Don Hagge, former Nasa scientist, now Oregon's wine maker is so fascinating. I will never stop to be amazed by the life changing power of wine. During my visits, travels and explorations I met many wine makers who came from a totally different background but at a certain point in their lives they felt incredibly attracted to the vineyards. It's not that wine making is an easy job. Nothing further from the truth. It's hard work and a lot of investments with no or little guaranteed earnings. But that's the magic of wine. And Don Hagge can relate to this…
I was lucky enough to meet him during a press lunch in L.A. at Napa Valley Grille restaurant, where they masterfully paired Vidon's wines with a customised menu. Don, 86 years old, came all the way southbound to L.A. to present his wines to the journalists. He is a true gentleman, a brilliant wine maker, a force of nature.
Here is the story of Vidon's winery and their philosophy. Below you can find also specifics about the wines and a short Oregon's wine regions guide for added contest.
Vidon winery
Vidon winery, located in Newberg, Oregon, was founded in 1999 by Vicki Lewis and her husband Don Hagge—with its name a combination of both of their first names. This boutique winery in the Chehalem Mountain AVA in Willamette Valley of Oregon has continued to develop its production of estate Pinot Noir wines, along with Tempranillo, Syrah, Chardonnay, Pinot Gris, Pinot Blanc, and Viognier wines.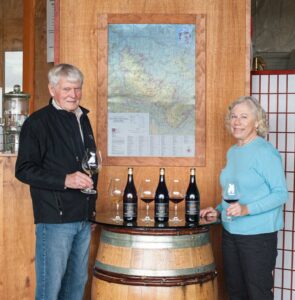 Because of Don's varied experience with growing up on a farm in North Dakota, as well as partaking in post-graduate physics research in France (where he fell in love with Burgundy's Pinotr), Vidon winery has been influenced in such a way that has shaped the artistry of its wine production. Furthermore, before Don pursued a career as a winemaker when he was 69 years old, he had worked as a NASA scientist and the Chief of the Physics Branch with the Apollo Space Program on missions 7 through 13.
From the moon to the vineyards. Now, at 86 years old, he continues to farm the land and drive his tractor to tend to the vineyards, as his history in farming is also integral to Vidon winery.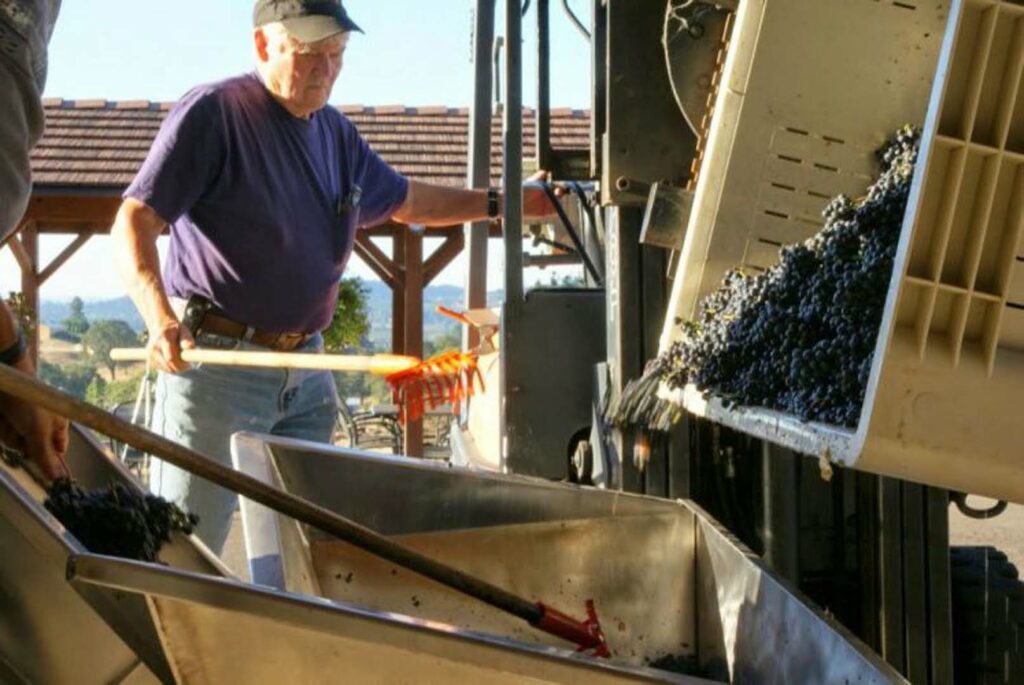 Don, along with the head winemaker David Bellows—whose background is in molecular biology—crafts wines that are driven by the scientific methodologies that were ingrained in them, and their expertise in science is evident in every aspect of the winemaking process: their aim is to obtain the purest primary aromas and to preserve the freshness as much as possible.
For instance, Vidon winery does not use corks as bottle stoppers; however, they use glass stoppers "to reduce – they say – the amount of flavor variation in each bottle." As Bellows explains it, "Corks are living things. No two corks let in the same amount of air, so you effectively relinquish the final winemaking decision to the bark industry."
Additionally, to protect the wine from oxygen and in an effort to increase its shelf life, Don has created a bottling line for their glass stoppers along with an argon gas wine preservation system for their tasting room. These scientific advancements have all been contributing factors to Don's success as a former rocket scientist turned winemaker, and they have proven instrumental in distinguishing Vidon winery in the Willamette Valley. Intentionally unconventional, as their motto says.
Wines produced and terroir
As one of the main goals of Don Hagge was to produce a Pinot Noir distinctive to the terroir of the estate, their focus has primarily been on developing their "premium" Pinot Noirs. It is also important to note that Vidon produces their Pinot Noir, Chardonnay, Viognier, Syrah, and Tempranillo wines from 100% estate-grown hand picked grapes.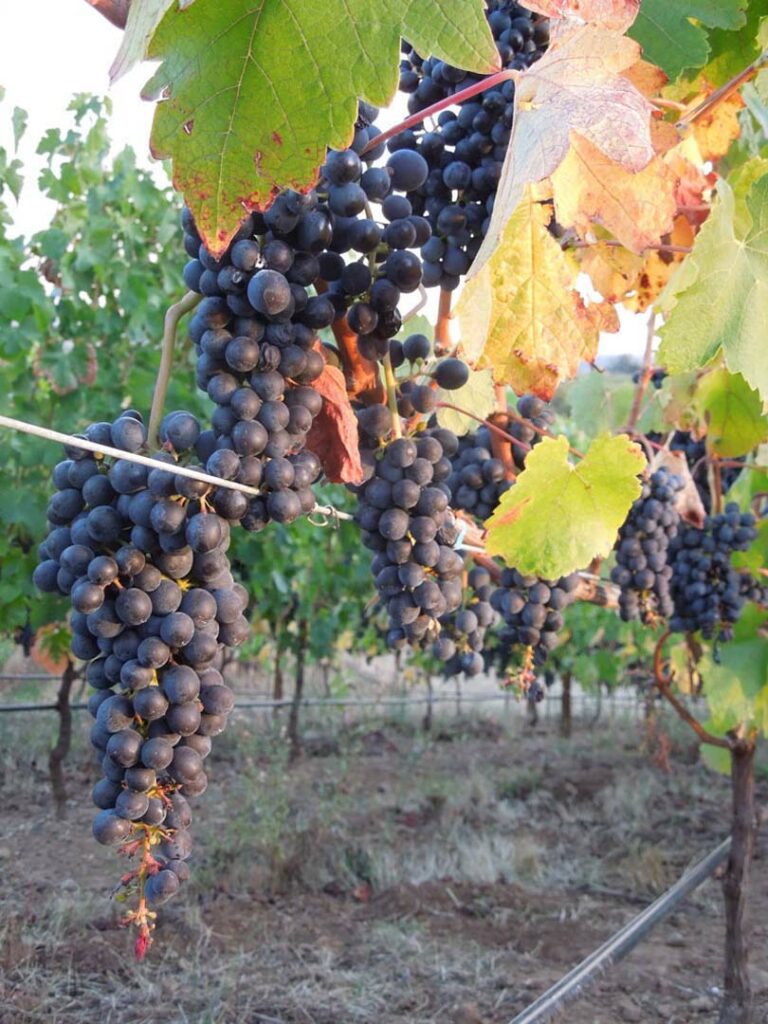 Because of their cold climate in the Pacific Northwest and their location relative to the neighbouring Cascade Mountains, Pinot Noir grapes, which like temperature excursions and long ripening seasons,  are able to thrive and develop their remarkable flavor profile. Additionally, Vidon wines are impacted by the Jory soil native to Oregon, which is also the state's official soil and is reddish in color; it is a deep, well-drained soil that is formed from weathered sediments sliding  from higher slopes and settling in the surrounding areas of the Willamette Valley. This soil offers a distinctive minerality to the wines of this region, and it contributes to the differentiating terroir of Vidon winery.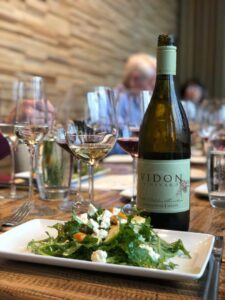 Vidon's Pinot Noir wines are aged in French oak barrels, and a majority of their wines hold the 3-Clones label and spend 11 months in the French oak barrels. The single-clones varieties, however, are not blended and spend 18 months in oak barrels. Because all of their Pinot Noir grapes are grown on the Jory soil, the variations between vintages are due to the clones being used and to the particular vintage's climates and seaosons' conditions.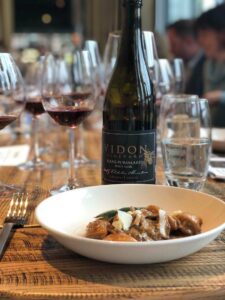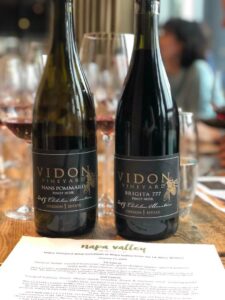 Vidon produces their 3-Clones Pinot Noir every vintage, it is a blend of three different clones of Pinot Noir planted on their vineyard, which includes Clone 777, Clone 115, and Pommard. Furthermore, they continue to produce their estate Chardonnay and Viognier white wines. It is also important to mention their Barrel Select Pinot Noir, characteristic of their favorite barrels of the vintage.
Additionally, in 2017, Vidon released three wines that played off of Don's work as a rocket scientist with NASA's space programs, including their 2015 Explorer Tempranillo Estate, 2015 Saturn Syrah Estate, and 2015 Apollo Chardonnay.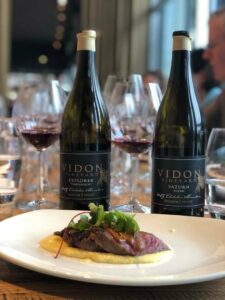 Wines and infos here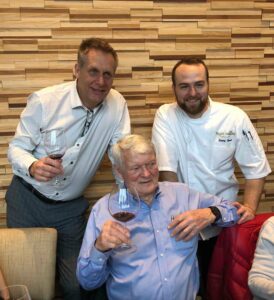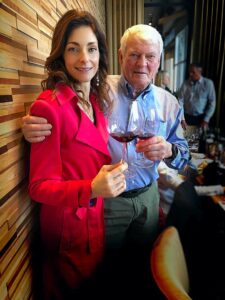 Oregon's main wine regions
Though Oregon is home to numerous AVAs (American Viticultural Areas), there are four main wine regions that are considered the largest wine producers in Oregon: Columbia Valley, Willamette Valley, Southern Oregon, and Snake River Valley.
Columbia Valley:
The Columbia Valley wine region, a large growing region home to 11 million total acres of land, stretches across both Washington and Oregon; the Oregon portion spans from The Dalles to Milton-Freewater and dates back to the 1900s. Columbia Valley also has a continental, high desert climate in which the variation between hot days and cool evenings help to maintain the acidity of the grapes.
Willamette Valley:
The Willamette Valley wine region is the largest wine-producing region in Oregon—as it is 150 miles long and approximately 60 miles wide—and it boasts a cool valley climate in western Oregon. Willamette Valley is saturated with the largest amount of wineries, and it encompasses six appellations, including Chehalem Mountains, Dundee Hills, Eola-Amity Hills, McMinnville, Ribbon Ridge, and Yamhill-Carlton.
Southern Oregon:
The Southern Oregon wine region is in the southwest of Oregon and stretches 125 miles south of Eugene to neighboring California and 60 miles between the Cascade Mountains to the Coast Range. This AVA includes Applegate Valley, Elkton Oregon, Red Hill Douglas County, Rogue Valley, and Umpqua Valley appellations. Also, Southern Oregon is known for the oldest history of grape growing in all of Oregon.
Snake River Valley:
The Snake River Valley wine region is located in both northeastern Oregon and southwestern Idaho, for a total area of 8000 square miles. This wine region provides nearly-ideal growing conditions, and it is an area in which wine grapes can thrive with a four-season climate. The region endures harsh winters that allow the vines to rest in between seasons, and it also enjoys a pleasurable summer climate that balances the flavors of the grapes grown here.