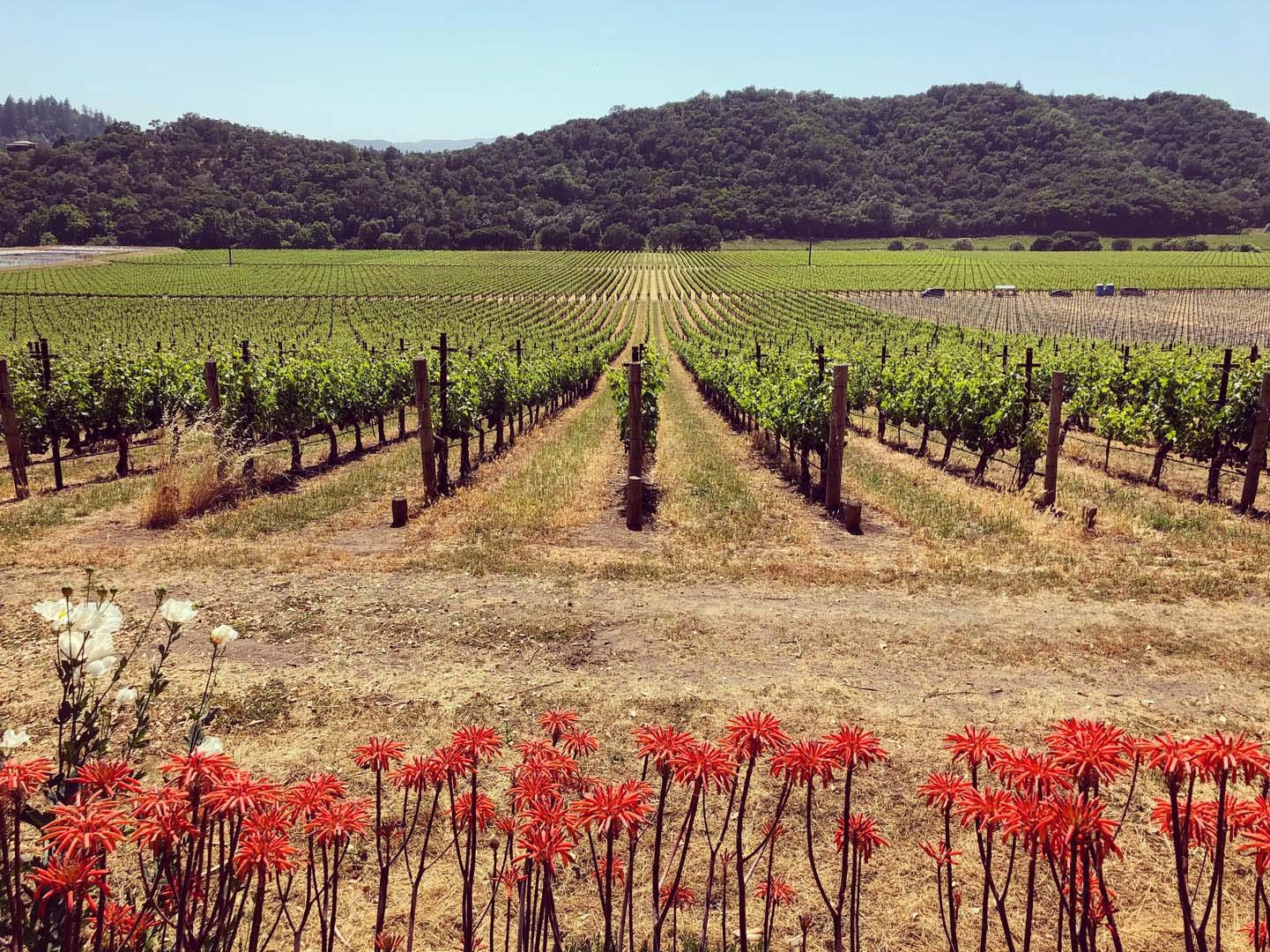 Napa Valley, the hidden face of the 5 stars U.S. wine region
As an Italian, diversity is something I look for in everything: culture, food and, of course, wine. Diversity is something that defines my DNA: Italy is one of the most diverse countries in the world from a biological, botanical, chemical and cultural point of view.
That is why I am always amazed when I find diversity where I would not have expected to find it.
We have this wrong idea about Napa Valley (and by "we," I intend "wine geeks," above all, 'European wine geeks'): the land of fruity, expensive and over-oaked Chardonnays and Cabernets. I know some American wine friends may argue this is not true anymore, but I invite those fellows to cross the pond and try to start a conversation about this in France, Italy or Spain where a bottle of Californian imported wine is still a rare find (but this is another story)…
I said WRONG idea because, with this article, I would like to bring to your attention another Napa Valley: a new, different approach to grape varieties and production I was happy to witness during my last trip to wine country.
I spent three wonderful days in Napa with the Wine Writers' Educational Tour.
I will never be able to thank Fred Swan (writer, educator, judge and speaker on wine and spirits) enough for this incredible opportunity—foremost, for the approach and the philosophy of the whole experience. He really showed us a different face of Napa Valley, far from the land of oaked Cabs and Chards, which still is part of the picture, but it is not the only option anymore.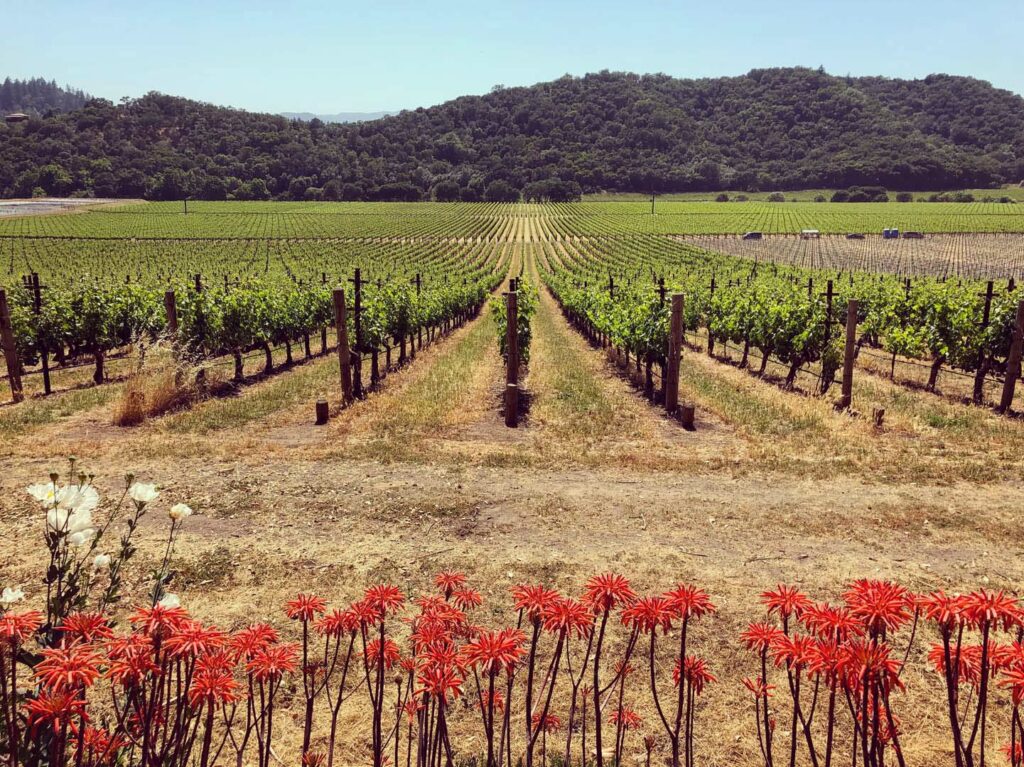 Well, my favorite data in the statistics about Napa are these:
Thirty-four different grape varieties grow in Napa Valley although 47% of that is Cabernet Sauvignon. Thirty-four different grapes in The Napa AVA, a strip of land thirty miles long and five miles wide at its widest point.
Half of the 12 recognized soil orders of the world (talking about geological classifications) are present in Napa Valley, with more than 30 different soil combinations.
If this is not diversity, then what is it? 
We can add to the mix the Mediterranean climate—which I am familiar with :-)—and the range of elevation: from sea level up to 2600 feet (800 meters).
Other Napa facts:
It accounts for only 0.4% of the world's wine production.
Only 4% of California's wine grapes come from Napa Valley.
Napa Valley is home to over 475 physical wineries.
Ninety-five percent of Napa Valley's wineries are family-owned.
One acre of land planted with vines sells for $500,000.
The annual impact on the US economy is 50 billion USD, while the annual local economic impact by the Napa Valley wine industry is 13 billion USD.
There are 46,000 local jobs created by the Napa wine industry, and there are 300,000 jobs created by this industry across the US.
Napa Valley encompasses 45,000 acres of vines, one-sixth the size of Bordeaux, of which Cabernet Sauvignon makes up the lion's share, almost half of all the vineyards (47%), Chardonnay is second (15 %), Merlot (11%), Sauvignon Blanc (6%), Pinot Noir (6%) and Zinfandel (3%).
 This means that only 12% of the vineyards is destined to other grape varieties (the remaining 28 of the 34 planted). For what I have tasted during the Wine Writers' tour, I really hope this number will increase. Above all, grape varieties such as Cabs and Chards sell well in this area, for sure, but grapes such as Zinfandel, Syrah or Petite Syrah are considered much more traditional to this land. If you would like to find out why, just keep reading!
A BIT OF NAPA HISTORY
 About 10 years before the start of the California Gold Rush, George Yount planted the first commercial vineyards in Napa Valley. In 1849, the Gold Rush began, and the area exploded with folks looking to make their fortune mining for gold. Then in 1861, Charles Krug established the first commercial winery. By 1889, there were more than 140 wineries with 16,000 acres of vineyards.
Next, vineyard disease epidemics, earthquakes, World War I, PROHIBITION, the Great Depression and World War II all had a devastating impact on the region.
 Though prohibition had ended in the mid-30s, by the mid-60s there were only 25 small wineries in Napa with 12,000 acres. The most-planted varieties were Gamay and Petite Syrah (and just a little bit of Cabernet).
In 1966, Robert Mondavi started what we can call the modern era for Napa Valley. That was the Cab revolution, which, together with a series of agricultural acts to preserve the grape growing in the area, turned into the Napa Valley wine region's huge development.
 In less than a decade, by the mid-70s the number of acres planted with vines rose to 45,000 and the number of wineries from 25 to almost 500. The price of Cabernet grapes has risen 25 times.
The 1976 Paris tasting brought acclaim to the region as two Napa Valley wines took top honors. (Bottleshock, a highly-fictionalized, yet entertaining movie will give you the necessary details of the impact this had on the American wine industry.)
In 1981, Napa became the first recognized AVA (American Viticultural Area). Now, the Valley includes 16 different sub-areas, 16 new AVAs.
THE WINE WRITERS' TOUR IN PILLS
3 days
43 classroom hours (wine seminars)
9 wineries
Over 130 wines tasted
50 winemakers
23 grape varieties
Since I decided to focus on the diversity and on the "hidden face" of Napa, I will highlight what caught my attention during the tour. I will spare you the "boring," already seen and written description of well-known wines and wineries… At least, I will try not to bore you… Here, a photographic recap of my "diverse" Napa Valley.
ARTESA WINERY, where Napa meets Spain and Portugal
In the 1980s, the historic Spanish winemaking family Codorníu Raventós began to acquire and develop vineyard land in the Carneros region of Napa Valley. Opened in 1991 as Codorníu Napa, a sparkling wine house, the winery ultimately transitioned to producing still wines. We had a lovely walk in the vineyards together with Ana Diego Draper, the winemaker, who explained us how, beside producing stunning Chardonnays and Pinot Noirs wines (Carneros is the best AVA for sparklings production due to the particular cool climate conditions and the mineral soil), the winery is now experimenting with other grape varities such as Albarino and Tempranillo (delightful their rosé version), following the Spanish soul and tradition of the estate.
NAPA ICONS, classic outstanding old vintages tasting at CHARLES KRUG
 We could not have a Wine Writers tour in Napa without visiting the most historical winery of the region and right there having a memorable wine tasting of rare vintages and iconic wines! Founded in 1861 by Charles Krug, now the estate is part of the Mondavi group. We had a great tour, and a super wine tasting held by David Glancy, MS from the San Francisco Wine School. He guided us through the history of Napa Valley viticulture.
What caught my attention in particular has been the Smith Madrone Riesling. We tasted the 2015 and the 2006, they both were stunning! They are wines which can stand easly 25-35 years of ageing, no kidding. The vines of the iconic vineyard of Smith Madrone are 34 years old, dry farmed,  and they produce their Riesling in the exact same way from the beginning, with no or minimal residual sugar. What comes out from the bottle is the true character of the vintage and the terroir. Great, great job!
NAPA EXPERIMENTS: the revolutionary wine growers
 At Tres Sabores winery we had the chance to chat with some of the local producers who are working with "unusual" grapes. I was impressed by the Ribolla Gialla of Matthiasson. The wine was fermented whole cluster in a open-top tank. After two weeks the must was pressed, and the wine was aged for 20 months in neutral barrels. The wine aged sur lees, it was never racked it. No SO2 was used until bottling. Spectacular hints of hazelnuts, baking spices, Meyer lemon curd, Bartlett pear for this really interesting version of the grape variety from Friuli Venezia Giulia, Italy.
The Ribolla gialla represents seven rows in the Matthiasson vineyard in the Western Oak Knoll area of Napa Valley. It was grafted onto 15 year old Merlot vines with a few sticks of the budwood from Josko Gravner.
This is the Napa I like the most: where wine people is not afraid to experiment and think out of the box!!
THE GRAPE FIRST. THE NEW (or traditional?) NAPA APPROACH TO PRODUCTION
Napa is not only Cab and Chardonnay, I said it at the begininng, and this is the sense of this wine reportage. The "dark side of Napa" as it was perfectly named for the seminar title is a new approach lead by the assumption that LESS IS MORE. Less manipulation, more respect for the grapes.
The grape first. It is simple as that.
At Stag's Leap Winery we had a really great educational moment with Carol Meredith (inspiring former UC Davis professor and now enlightened winemaker at Lagier-Meredith), Tegan Passalacqua, Director winemaker at Turley Wine Cellar and Christophe Paubert, GM and Director winemaker at Stag's Leap.
Syrah and Zinfandel were the most planted grapes before the whole Cab and Pinot Noir affair, maybe Napa growers should rethink some old choices and go back to their own roots and traditions.
I have never had such a good Syrah as the Lagier- Meredith, grown in their mountain vineyards… and talking about altitude, below other pearls of Napa: the mountain AVAs' wines… my senses paradise!
THE HIGHER, THE BETTER: the eagles of NAPA Valley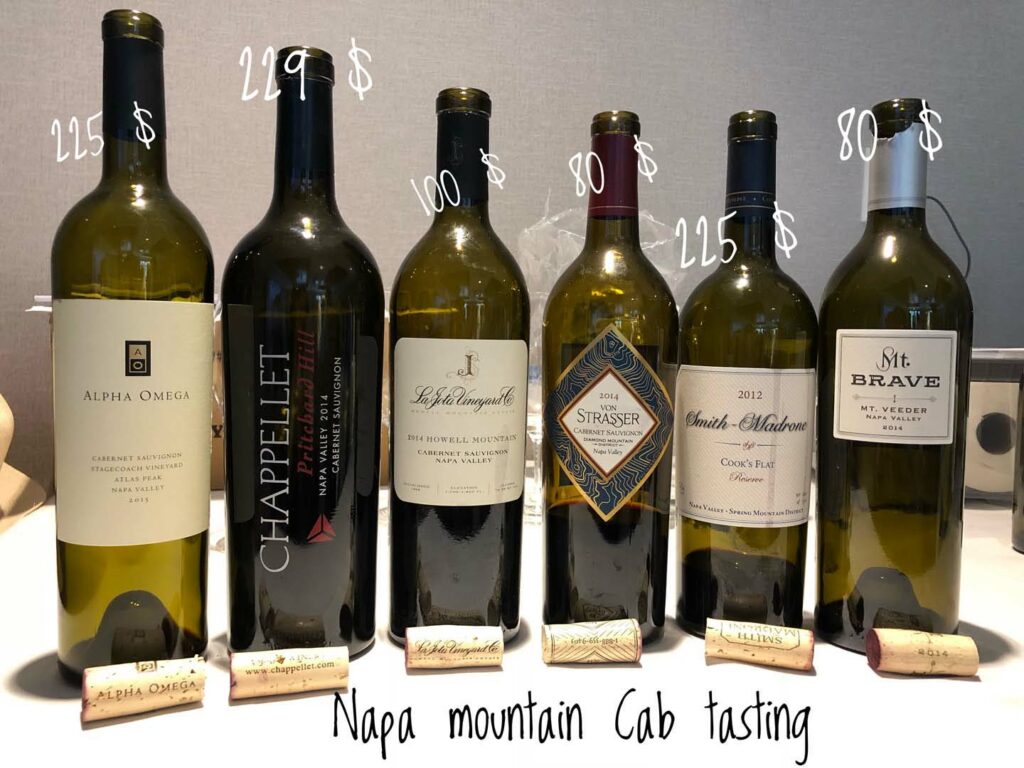 Altitude matters.  Wine carved from extreme landscapes.
This was the eloquent title of one of the most exciting tasting I had in the 3 days of Wine Writers tour.
Lead by Gilian Handelman, carismatic educator, vice-president of wine education at Jackson Family, the tasting just blew my mind. The wine were selected from the most high altitude AVAs of Napa: Atlas Peak, Howell Mountain, Diamond Mountain, Spring Mountain and Mount Veeder. All these areas shows a huge diversity of soil compositions, mostly morainic and volcanic.
My absolute favorite? Smith Madrone, 2012 Cook's Flat Reserve, Spring Mountain AVA. I guess I have a thing for Smith Madrone, what do you say?
That's all for today, wine folks!