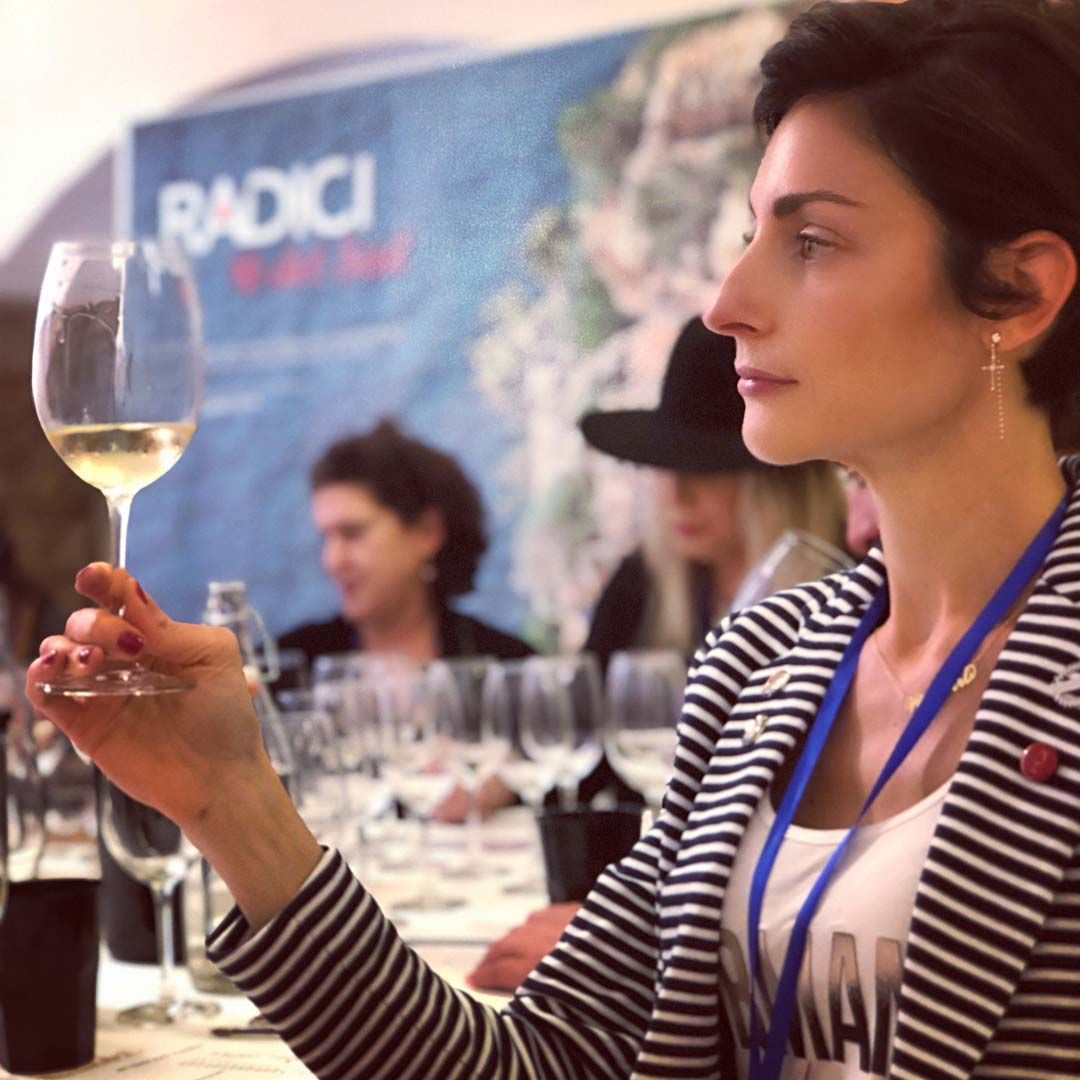 Going South: a journey to the up and coming wine regions of Southern Italy
Last June I served as a wine judge at Radici del Sud, a wine competition dedicated to Southern Italy wines that took place in Bari, Puglia. More than 300 wines from Campania, Puglia, Basilicata, Sicilia, Calabria have been tasted and scored by international and local wine writers, influencers, wine makers. After the competition me and other journalists visited some wineries in different Southern Italy wine regions during a press tour. It has been a great opportunity for me to witness the state of the art of the southern italian viticulture and wine production and I came back to the United States with new considerations about it, I am happy to share it with you below togheter with my favourites wines and places I visited. If words sound limited to you, please enjoy my travel video with the visual highlights of the whole experience (link below, at the end of this article).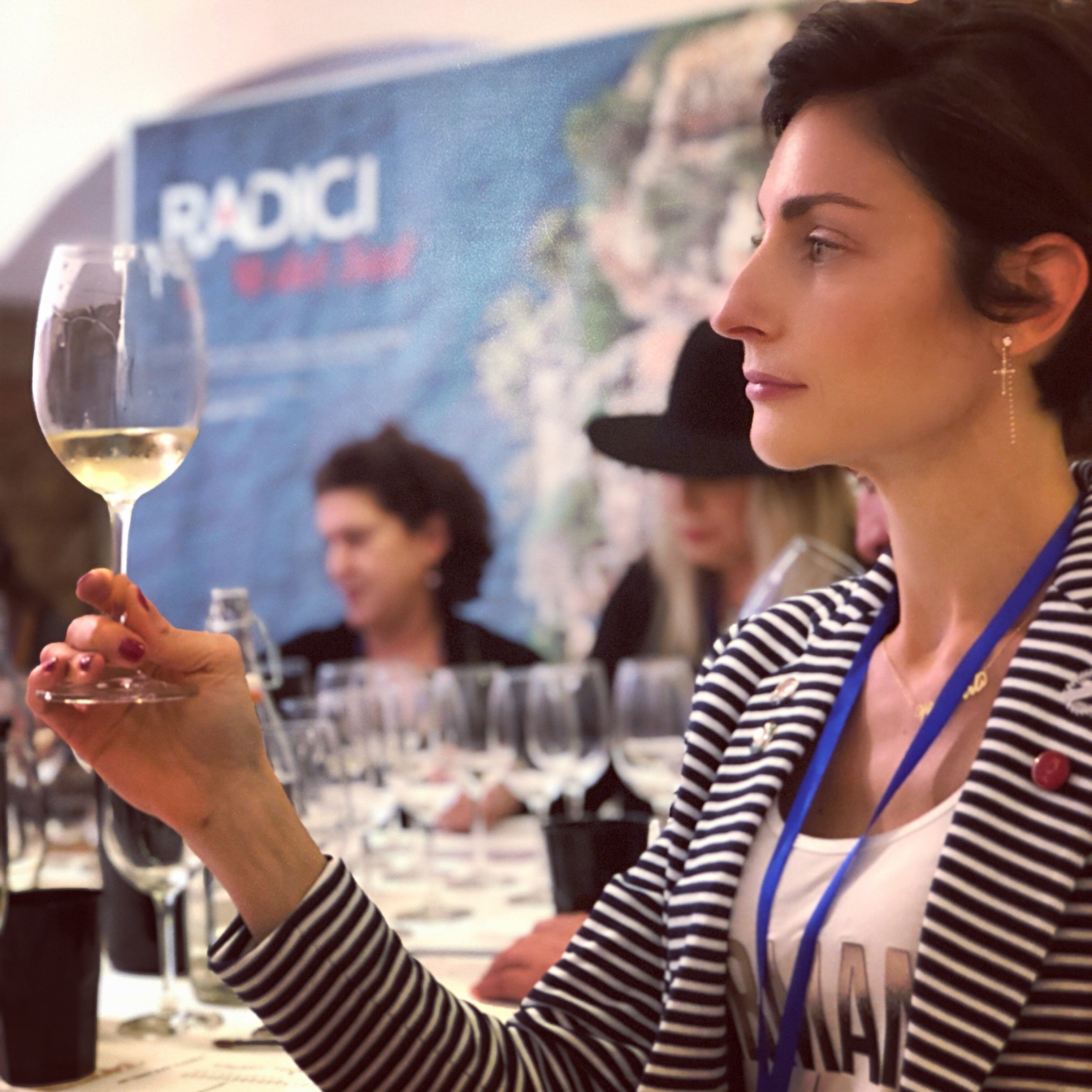 SOUTHERN ITALIAN WHITES ROCK
The first overall consideration I matured after more than 100 white wines tasting is that the quality of Southern Italian whites has skyrocketed in the last 3 to 5 years. I have to say, generally speaking, that I was positively amazed more by whites than by reds.
I tasted  many examples of refreshing, perfumed, sapid whites, with character and structure, good acidity and aromaticness. This might be the result of the increased use of new technologies such as cryo-maceration or oxygen free must management. Many wineries are investing in the production of whites and rosé, maybe to follow the fluctuation of the market that now is asking for light, fresh, clear wines. But what I appreciated that most of the producers choose to do that with native and local varities, instead of international or high yielding ones.
Below the specifics and the links to some of my favourites of this press tour and competition.
Vigne Guadagno, Fiano di Avellino DOCG, Contrada Sant'Aniello 2015 (winner of Radici del Sud competition 2019 in its category). From 15 year old vines at 550 meters and planted on marly and clay soils in the area of Montefredane in the province of Avellino. The grapes are hand-harvested in the first week of October, the grapes are softly pressed from whole bunches and light contact on the skins, followed by fermentation in steel tanks. The wine is then allowed to rest for 12 months on lees and 12 months in bottle. Bottled the following year after harvest.
Founded in 2010 by two brothers, Giuseppe and Pasquale Guadagno, their passion for wine led them to purchase land in Irpina, near Avellino. The vineyards are situated on the Sabato and Calore river valleys, sitting between 400-600 meters in an area marked by wide diurnal changes, frequent rainfall spread throughout the year and a plethora of soil types: volcanic, yellow tuff and silt.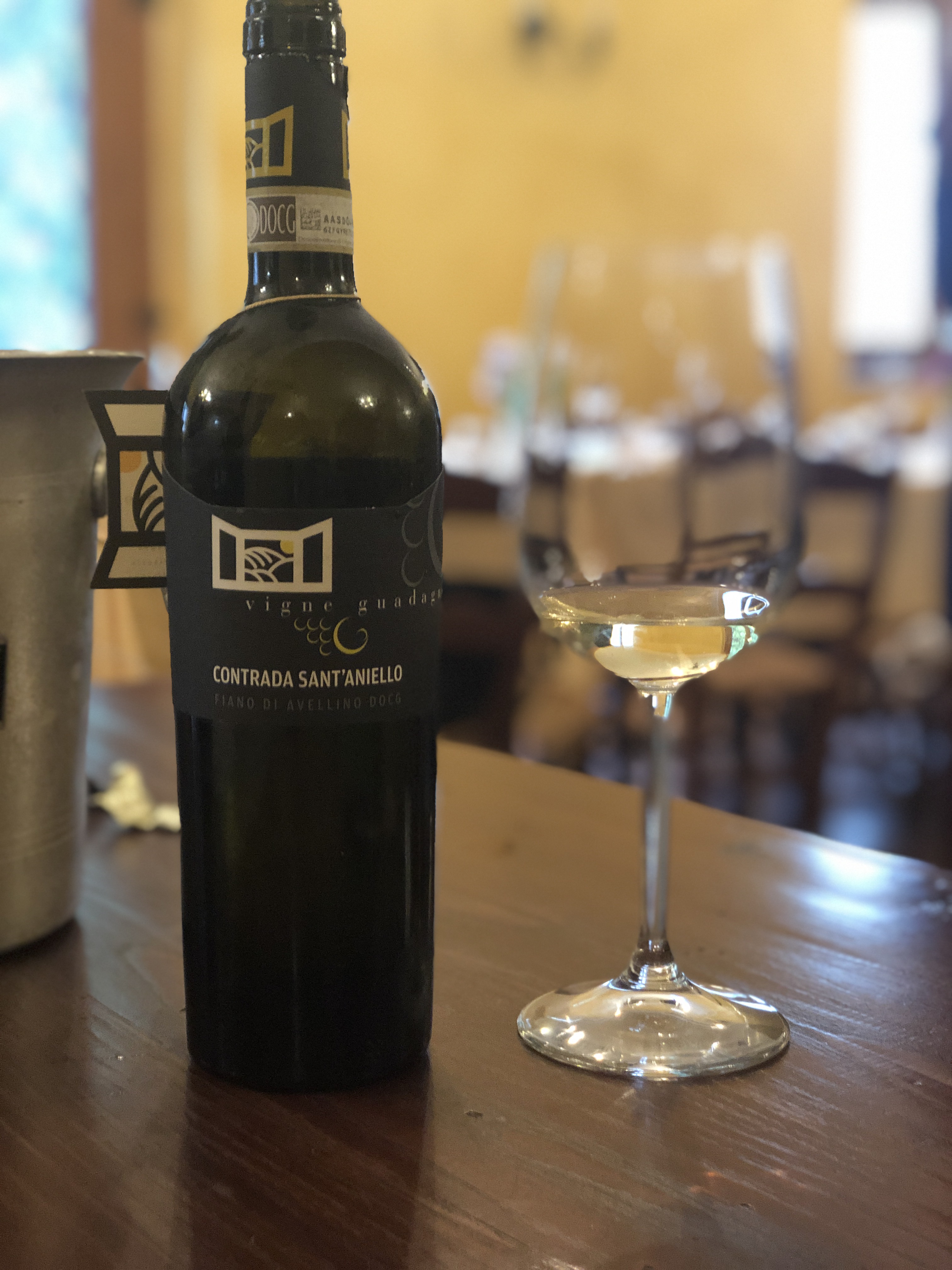 Monserrato Levata

 

2018 Falanghina Beneventana IGP, stainless steel tanks for 8 months and then bottled. Expression of the Sannio wine region, this Falanghina shows golden apples, pineapples, citruses and cloves. Medium-big structure, long finish and zesty acidity. Definetly a food wine.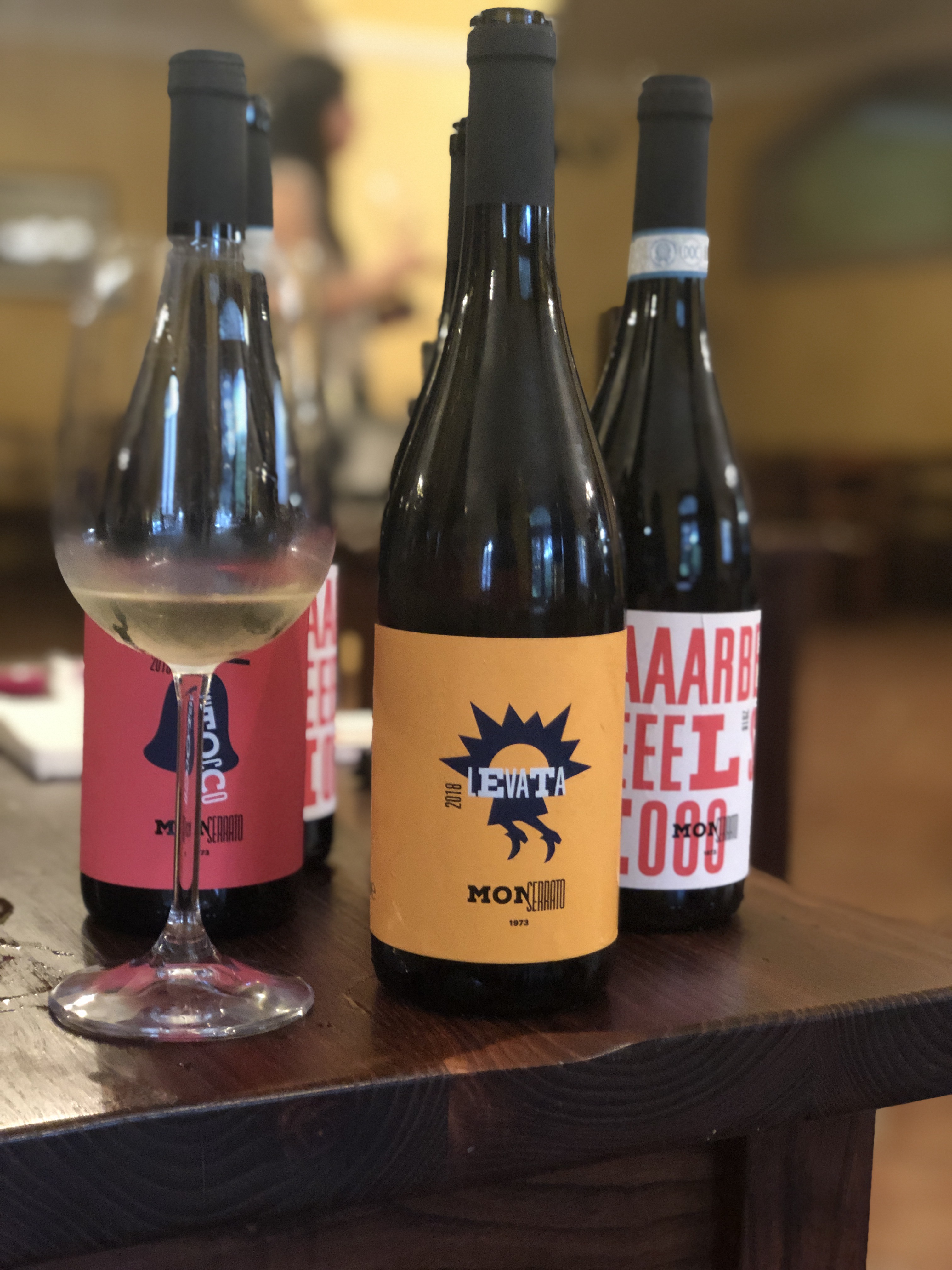 Nativ 2018, Greco di Tufo DOCG. This wine is crafted in Paternopoli, a small village in Irpinia (Campania). The vineyards are located at 1000 feet altitude on a rich, mineral volcanic soil. Harvest is done by hand in mid-October. Soft pressing of the whole bunch, cold static decanting and fermentation through selected yeasts, then 4 months in stainless steel tanks. It shows the characteristic pale color with gold reflections and opens with a rich and powerfully aromatic nose of apricot, peach and citrus. On the palate it is full bodied, soft and well balanced with excellent acidity and minerality.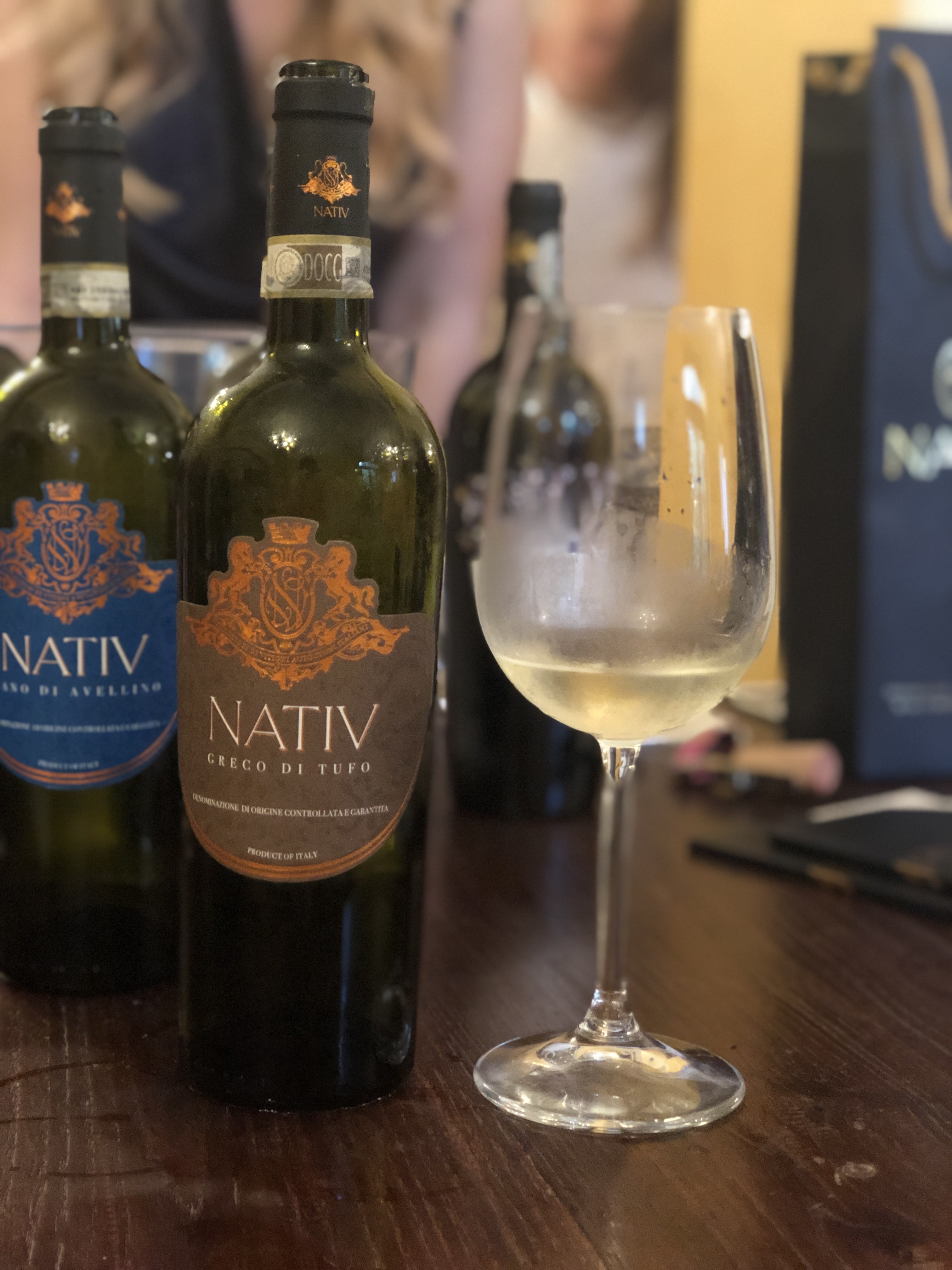 UP AND COMING WINE REGIONS
Beside the most renowned Southern appellations like Taurasi (Campania), Vulture (Basilicata) or Manduria (Puglia), to name a few, I had the chance to know better some of the lesser known denominations of Campania such as Colli di Salerno Igt, Paestum Igt, Cilento Doc and Costa D'Amalfi Doc and Puglia, such as Castel del Monte Docg and Murge.
MILA VUOLO WINERY, Colli di Salerno (Campania)
A new estate (first harvest 2003), located in Giovi a little village east of Salerno, few km's north of Montevetrano and a 40 mins driving from Amalfi. Only 4 ha producing as low as 500 cases of Aglianico and Fiano. The vineyards lie on a gentle steep facing East protected by the humid winds of the Salerno gulf, at an average altitude of 200 meters. The soil is deep, prevalently clayous and sandy. The climate is typically southern, with hot summers and mild winters.
Mila Vuolo is the first daughter (7 brothers) of a well known family in Salerno. Always been fond of wine and inspired by the success of the nearby Montevetrano, she decided to devote to vines the small family estate. (Ed, winery's infos by Fabio Zanzucchi)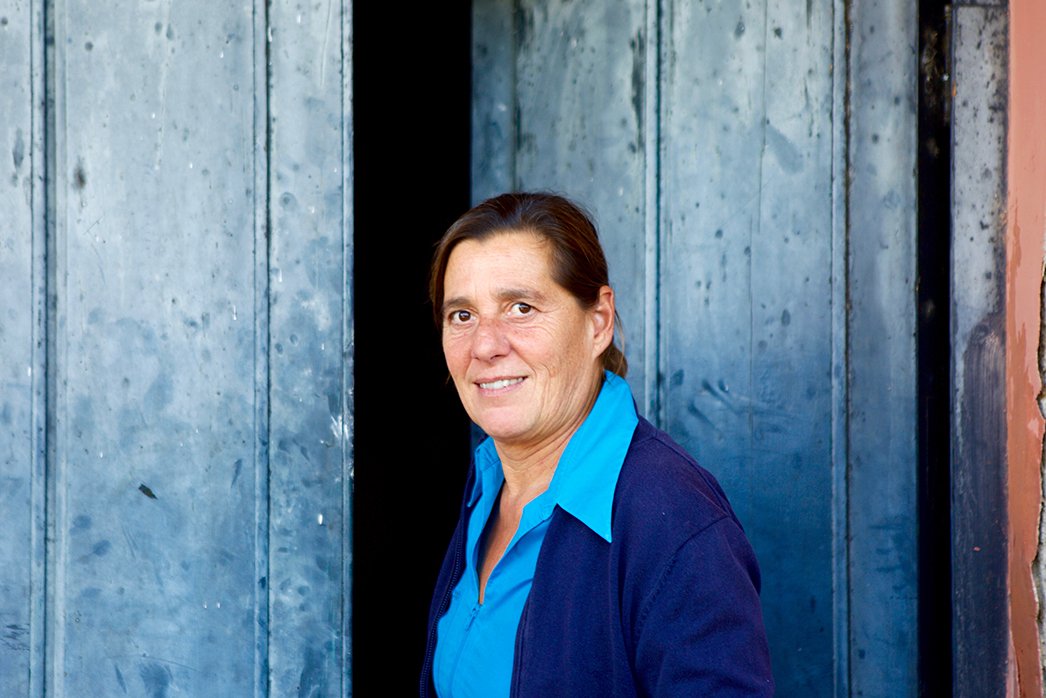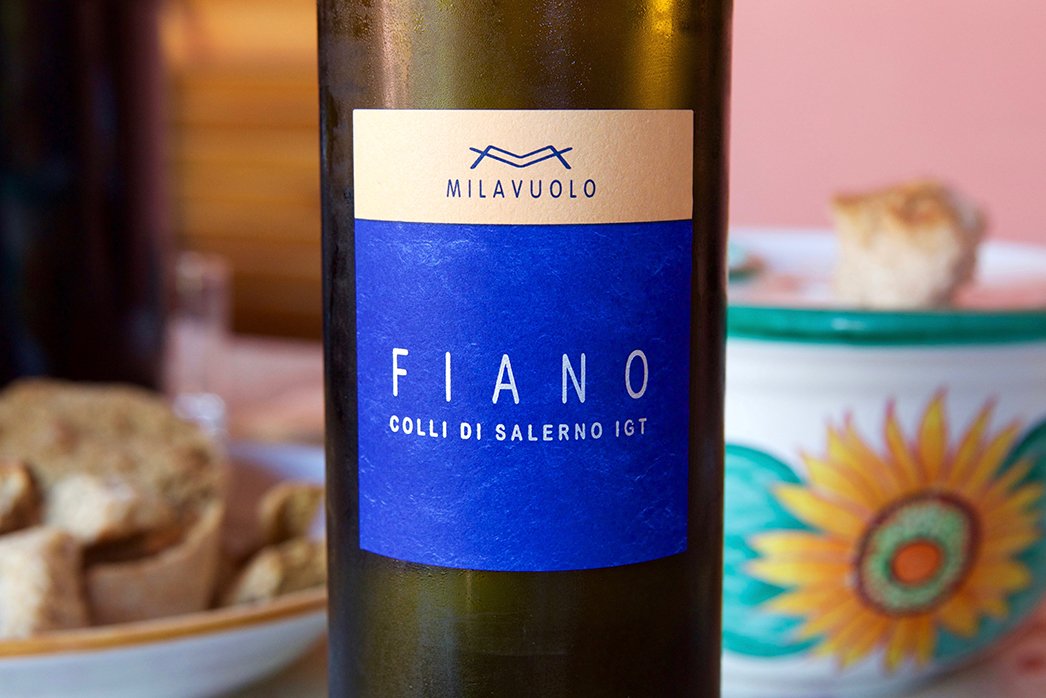 My favorite of Mila Vuolo was the Fiano, infos here
AGRINATURA GIANCARLO CECI, Andria (Puglia)
Giancarlo Ceci with AGRINATURA was a pioneer in growing and marketing organic products and was one of the first certified organic producers in Italy.
Minimal sulfites are added to the wines and high-tech filtration equipment keeps the naturally-occurring levels of sulfites as low as possible.
The vineyards are situated on the Adriatic Sea. For eight generations and 200 years, the Ceci family has cultivated the land with the greatest respect for nature and traditions and focusing on indigenous varieties such as Nero di Troia. Nero di Troia was widely planted in northern Puglia in the nineteenth and early twentieth centuries, but has since declined considerably. It was traditionally used for blending and formed part of massive bulk wine shipments sent from Puglia to northern Italy and France to bolster the wines of those regions. However, since the turn of this century it has experienced something of a revival, at least as far as the production of varietal wines is concerned.
Nero di Troia is high in tannin and there is a tendency for berry clusters, especially if the berries are large, to ripen unevenly. Consequently, wines were often considered too tannic, needing years to soften their structure, and they could display herbaceous notes due to unripe berries. Blending was therefore considered the only option.
All this changed, however, when winemakers like Giancarlo Ceci began to select clonal variations of Nero di Troia that had smaller berries and then restricted the yields. In addition, they ensured that only berries that had fully ripened were harvested, in order to eliminate any potential herbaceous notes and to ensure that the tannins in the wine were ripe and therefore softer. As a result the quality of the fruit improved dramatically. Aging in oak also helped to integrate the tannins and give them a supple quality.
With this careful management Nero di Troia revealed its true varietal characteristics and began to display its potential to make wines of real quality and complexity that can also display a sense of place.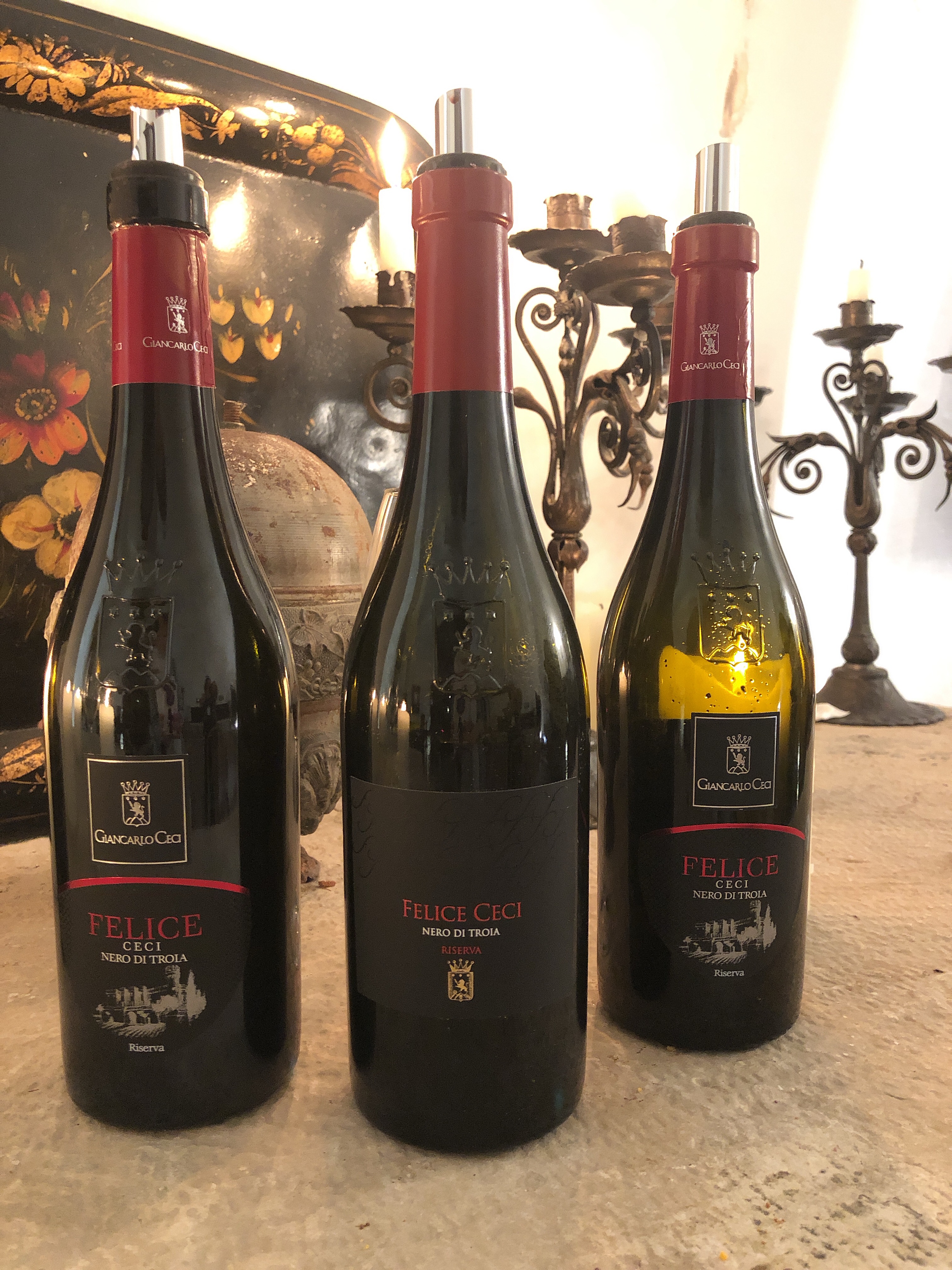 FELICE CECI Nero di Troia, Castel del Monte Riserva Docg 2007, 2008, 2009 vertical tasting. My favorite was the 2007: a Nero di Troia with character and elegance, made from grapes from a single vineyard with only a few thousand bottles produced. The prolonged use of tonneaux gave finesse  and complexity to the wine: cherries, pink pepper, cloves, roots, beets, damp forest floor  and a minty balsamic finish.
YOUNG GENERATIONS COMING BACK TO VITICULTURE
Another fact I was particularly happy to witness during this tour is the number of young entrepreneurs starting from scratch, planting vineyards and staying in their territories instead of emigrating looking for a job in the Northern part of Italy or abroad. Southern Italy is not an easy place to be for a career or even to make a living. The unemployment rate more than 20% in Calabria and Sicily, while in Lombardy is less than 6%. For a young man or woman the choice to stay and start a business is anything but easy. But I met many of them and I was impressed by the way the young generations are trying to elevate the quality of their fathers' work, introducing new techniques and opening themselves to the international markets.
ANTICO CASTELLO
In our tour I met Chiara Romano, young wine woman, leading the family winey Antico Castello, who with her father Franco showed us an anti-hail system they crafted to protect their Aglianico vineyards in Taurasi, Irpinia. In 2010, their vineyards were devastated by hail and so Francesco (Chiara's brother) made a special netting which would not affect the sunlight or aeration yet could be pulled down when there was a threat of hail during the spring. Also, the netting can be pulled all the way back so it does not collapse from too much snow collecting during the winter.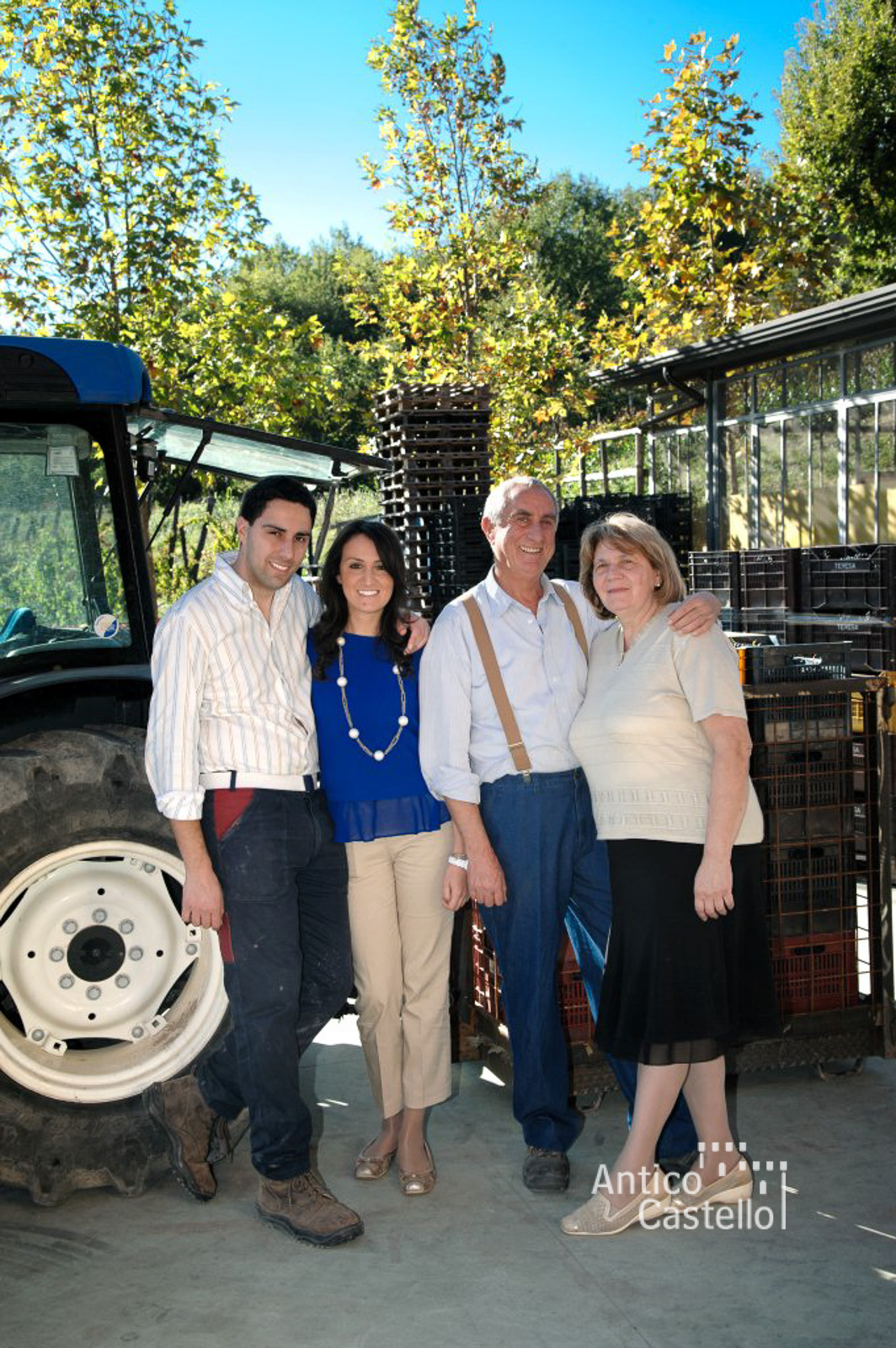 Antico Castello winery is working with a particular Aglianico clone that the locals called "Coda di Cavallo" meaning horsetail because of the appearance of the bunches of grapes. They planted this clone six years ago in their best "grand cru" section of their Taurasi DOCG vineyard because this particular clone gives more structure, ideal for their Taurasi Riserva, which is produced only in ideal vintages.  We had a vertical tasting of the 2007, 2008, 2010, 2011 and 2012 (the 2009 was not produced because they decided that the fruit was not perfect enough for the Riserva).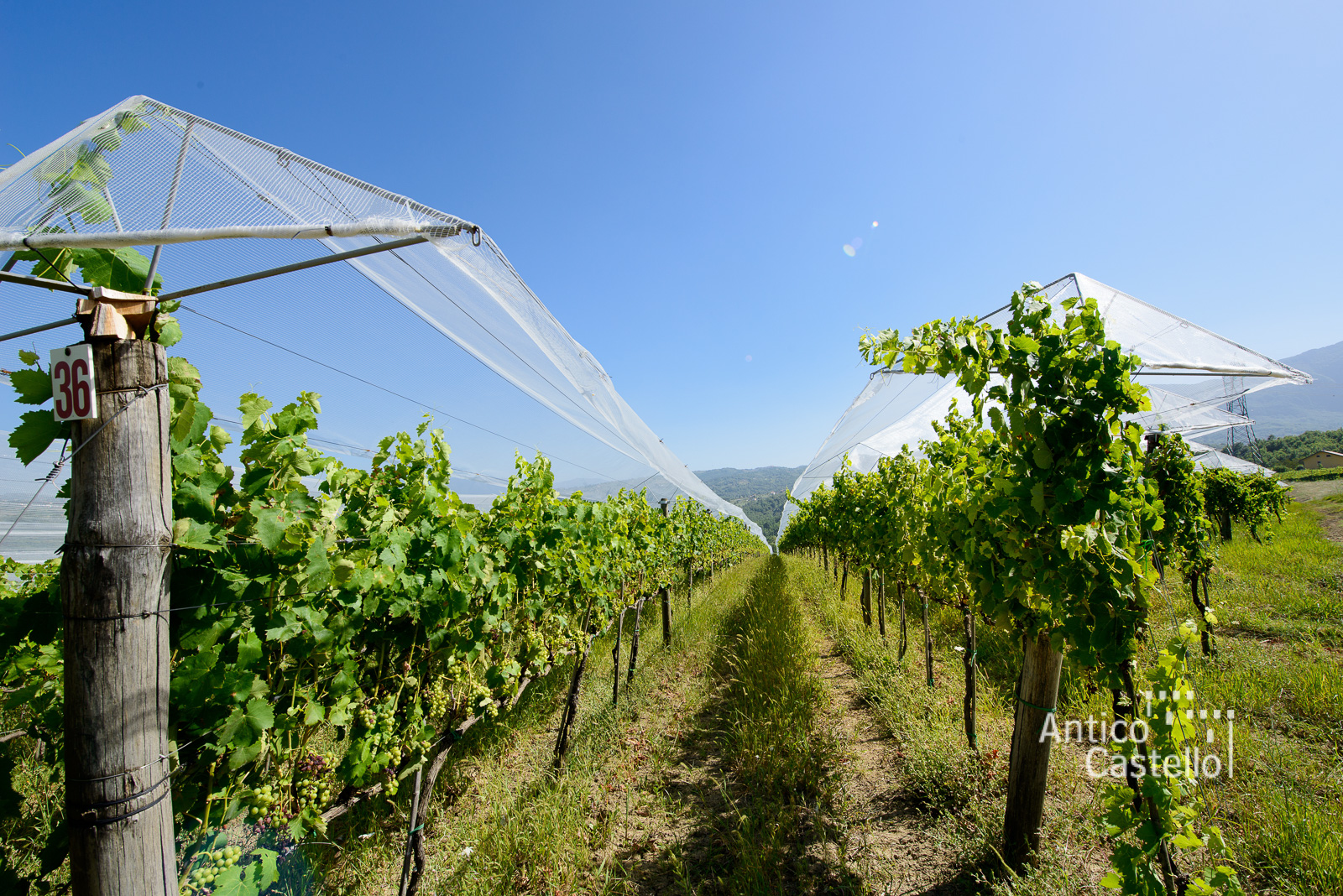 Taurasi is a wine that requires patience,  it needs many years in the bottle after realising to express beautifully its tannins and nuances. My absolute favorite was the 2007, but I appreciated the potential of the 2011 as well.
Wine specifics here
SAN SALVATORE 1988
The owner of San Salvatore 1988 is a true devoted ambassador of Cilento territory in the world. Me and Giuseppe Pagano (you can see him in my video opening a Jeroboam of his Aglianico rosé) had a touching conversation about the immense diversity and cultural treasure of our country that is too many times wasted, not communicated and misunderstood by its own citizens. A full article about San Salvatore will be soon available on this blog, in the mean time here is the link to their wines. I particulaly enjoyed their single vineyard Fiano, Pian di Stio. The vineyard is placed at 550 meters above sea level, in the municipality of Stio, in the Cilento National Park. The harvest is made by hand in small plastic boxes. The grapes are crushed and de-stemmed, then brought to 4° C for a criomaceration of 6 hours. After the fermentation in stainless steel vats at low temperature, is aged for 6 months on its lees.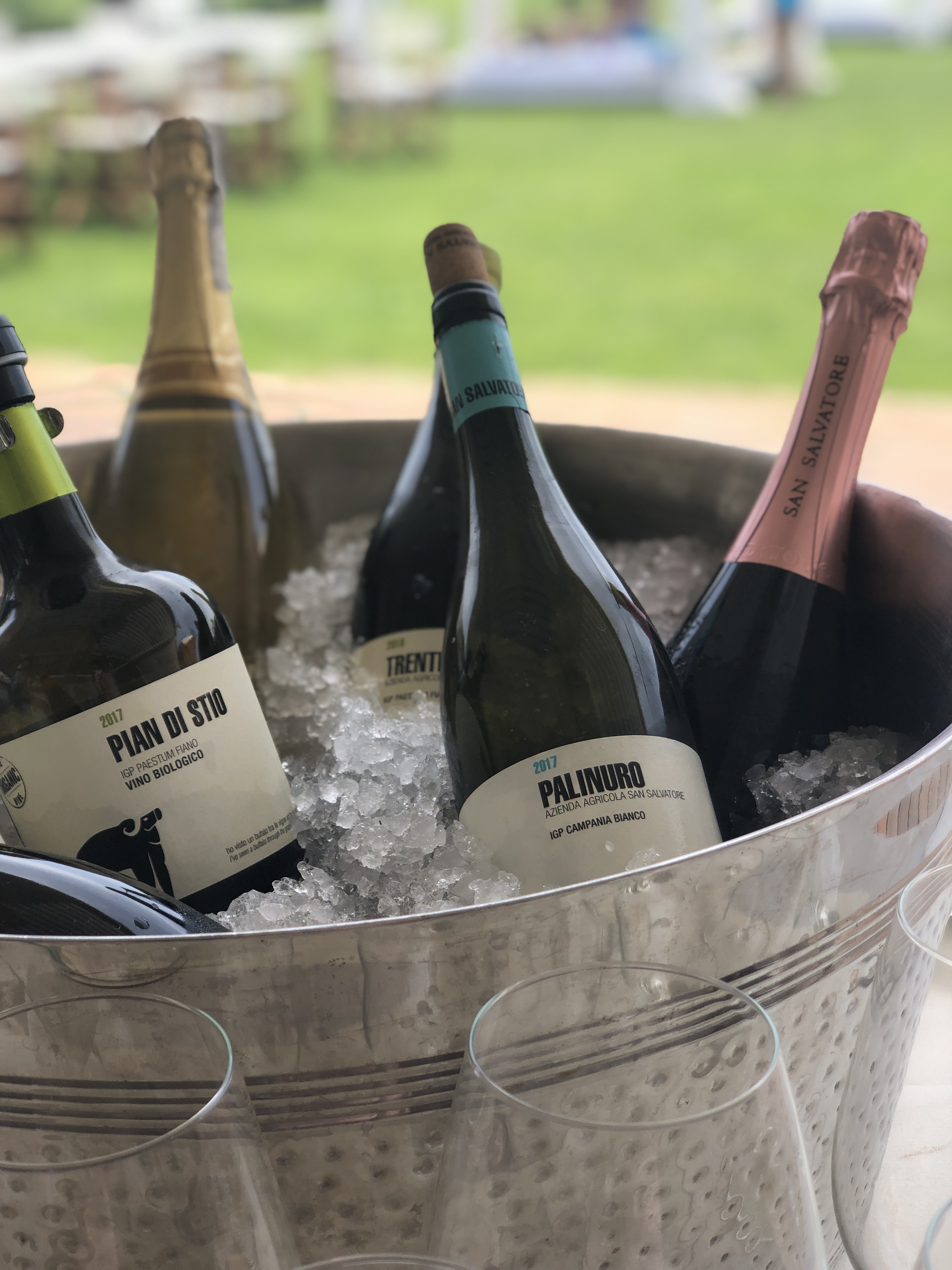 WATCH THE PRESS TOUR AND RADICI DEL SUD VLOG