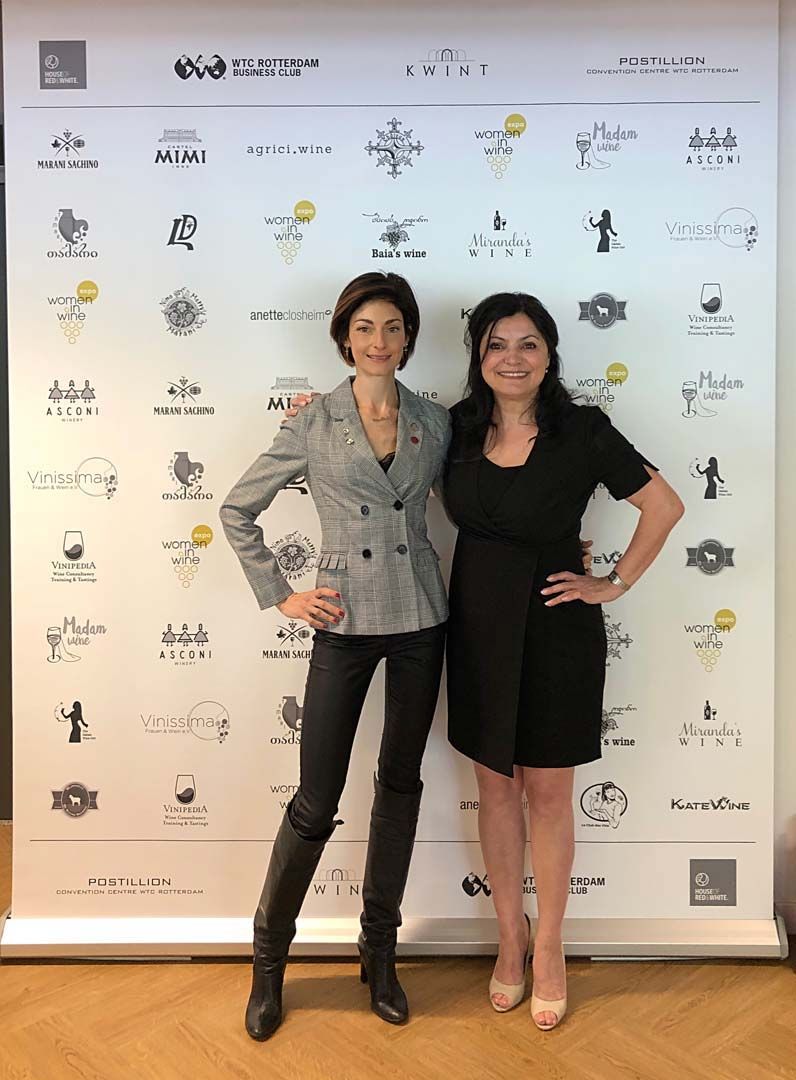 The first European Women in Wine Expo: how women can make wine dreams come true
Attending the first European Women in Wine Expo as a speaker in May has been not only an honour, but an incredible enriching experience.
I have met women from the most undiscovered wine regions who believed in their skills, in their dreams and struggled to make them happen, and now are leading successful wineries in Georgia, Moldova, Turkey,  Belgium, Netherlands, to name a few. I came home loaded with positive energy and enthusiasm in doing my best in the wine business.
There is still a lot of work to do, but giving these women the opportunity to be seen on the international stage will allow them to make their business grow and to have resources to improve the wine making techniques and viticulture methods. I think this is the most exciting part of my job: to bring them, their stories,  their efforts to your attention, dear wine lover. To make  you curious to taste unknown and unpronounceable wines with a mysterious soul worth to be discovered.
The Italian Wine Girl blog has been an official  sponsor of this first edition.
Below I copy the official recap of the conference with some testimonies and numbers and I link below the website of Women in Wine where you can find the references of all the producers and  their wineries. Below you can find also my IGTV video with highlights of the wine tasting and a bit of travel vlog about Belgium and Netherlands.
Thank you again to Women in Wine for having me as a wine marketing expert and sponsor, I look  forward to the next edition for more inspirational great wine women stories! Together we,  women, can change the wine world.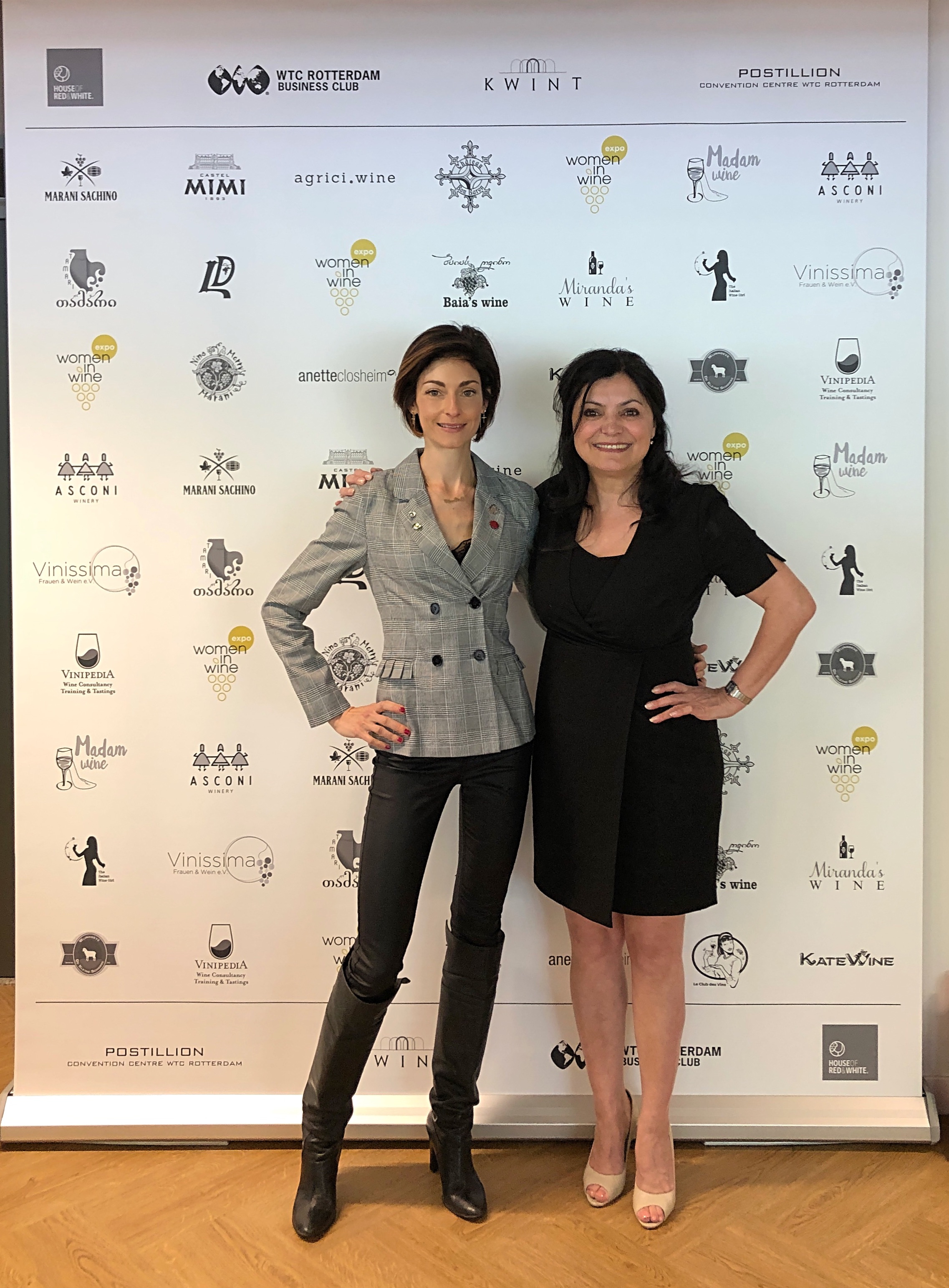 Women in Wine Expo 2019
Women from ten different countries gathered in Rotterdam and Brussels on May 23 & 24 with the collective goal of creating a future without a gender gap in the wine industry. In addition to live attendance, videos were submitted from women around the world, voicing support in spirit.
"We've brought these like-minded women together to generate more coverage for women in wine in distributors' and importers' catalogs, on wine lists and in the press. The gender gap is a global issue in this very global industry, and we must work together to close it." says Senay Ozdemir, Women in Wine Expo founder.
While the number of women wine professionals continues to rise globally, women worldwide are still paid just 63 percent of what men earn (World Economic Forum), and often under-represented as lead winemakers, sommeliers and in leadership positions in wine companies.
Ozdemir's vision came to life over a two-day event in Rotterdam and Brussels, two key markets in the European wine trade, representing the 15th and 18th largest markets worldwide by volume (Euromonitor, 2018), along with wine consumption at 24.1 liters per capita in The Netherlands, and a whopping 31.9 liters per of wine consumed per capita in Belgium, one of the highest per capita wine consumption rates worldwide (OIV, 2016).
Speakers included winemakers, sommeliers, buyers, influencers and other industry professionals addressing themes including career development, starting businesses abroad, overcoming hurdles common to women winemakers seeking international export opportunities, and even whether and why women in wine organizations are necessary.
"We've seen the creation of new women in wine organizations in the US, with more women joining the industry facing economic inequality as well as gender, age and race discrimination. These new groups present an opportunity for abundance. We don't want to share the pie, we want to grow it," says Melissa Sutherland, of Panebianco Wine Imports and the Women in Wine Leadership Symposium.
One of the most powerful messages came from stories shared by Manana Akhvlediani, a Georgian winemaker, and Cisca Ansem, a Dutch woman making wine in Hungary. Both women spoke to what it meant to change careers after turning 50, finding themselves and creating a life they love through wine in the face of age and gender discrimination in addition to the challenges of building and growing a winery.
"Age means nothing. You must be young inside, and you must love what you're doing. I can't explain how much I love making wine. Before, I was living in a world that was grey. Making wine created the opportunity to live in a world of very many colors," says Akhvlediani.
The Women in Wine Expo 2019 is the first of its kind in Europe, attracting participation from other long-standing women in wine organizations such as US-based Wonder Women in Wine, the Women in Wine Leadership Symposium and Germany's Vinissima, one of the largest organizations for women in wine, established in 1991.
"In the beginning, the men laughed at us, and we doubted ourselves, asking 'do we really need this?' And the answer was yes, we need it! When you gather all of these women in wine, there is so much power, everyone goes home with the strength, courage and support they need to lead their businesses successfully," says Stefanie Driessigacker, managing director of Vinissima.
Ozdemir is planning the 2020 Women in Wine Expo as support continues to pour in, with dates and location to be announced soon.
For more information on the Women in Wine Expo:
https://www.houseofredandwhite.com/women-in-wine-expo
My highlights IGTV video here
https://www.instagram.com/tv/BzcxLZwlST5/?igshid=vlbamt7lelqi