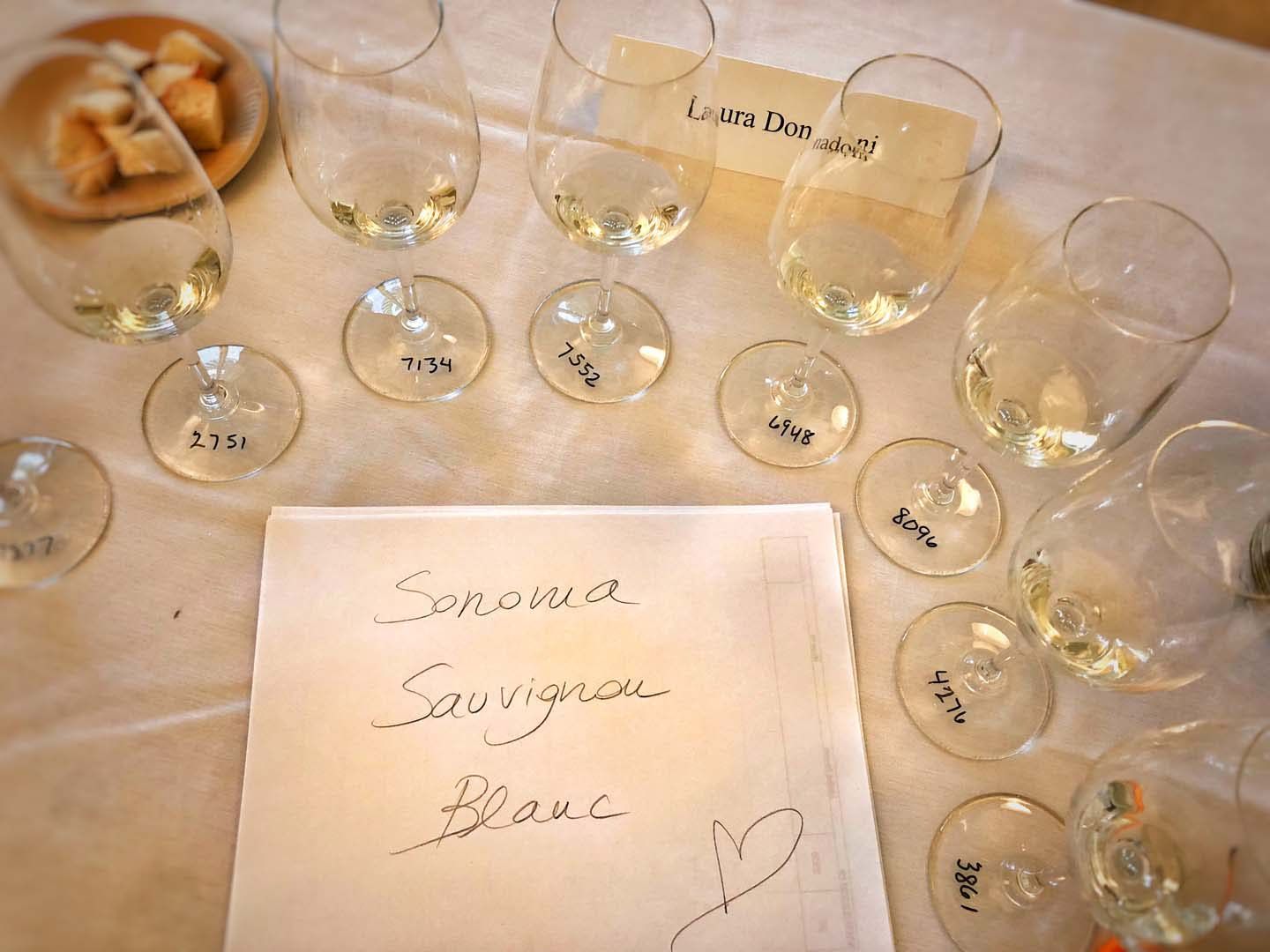 The breakthrough of Sonoma's Sauvignon Blancs
I recently came back from another great wine experience: being a judge for the Sonoma County Harvest Fair Wine Competition. Three days, more than 300 wines tasted, enlightening conversations with my colleagues in the wine business and the warming, welcoming attitude of the Harvest Fair staff transformed my job into a pleasure and a personal enrichment. The magic of wine!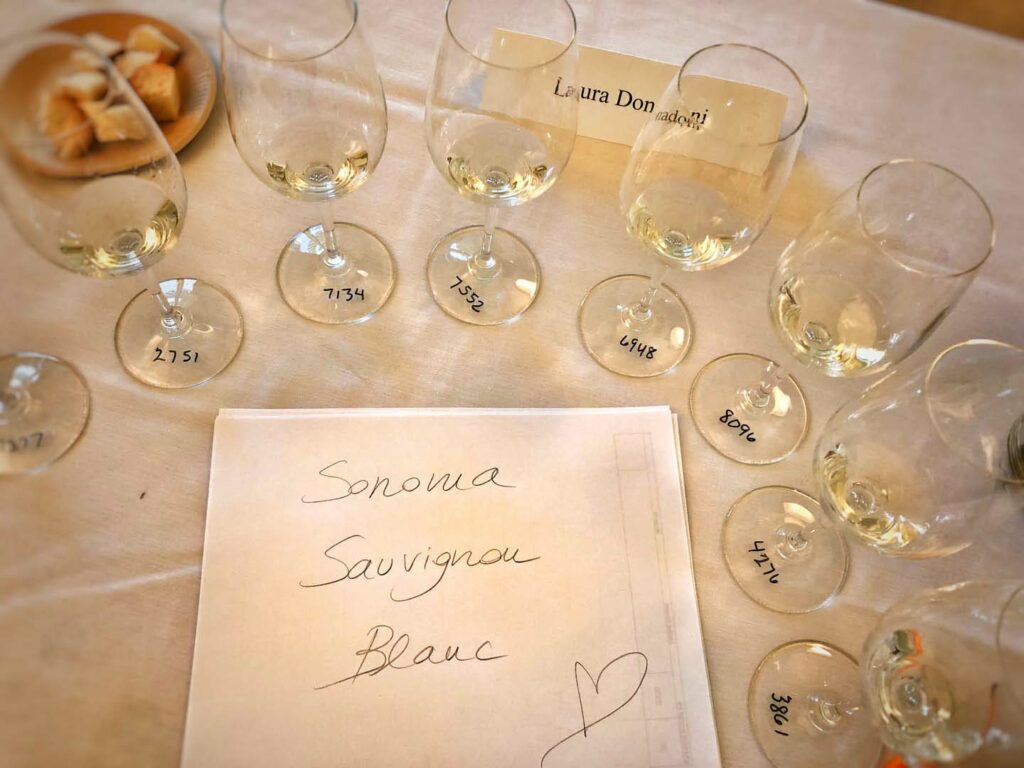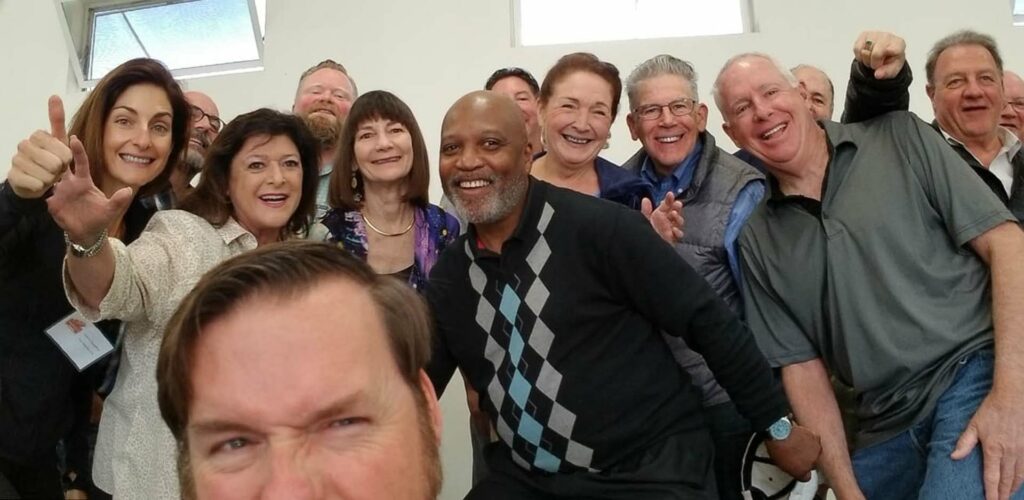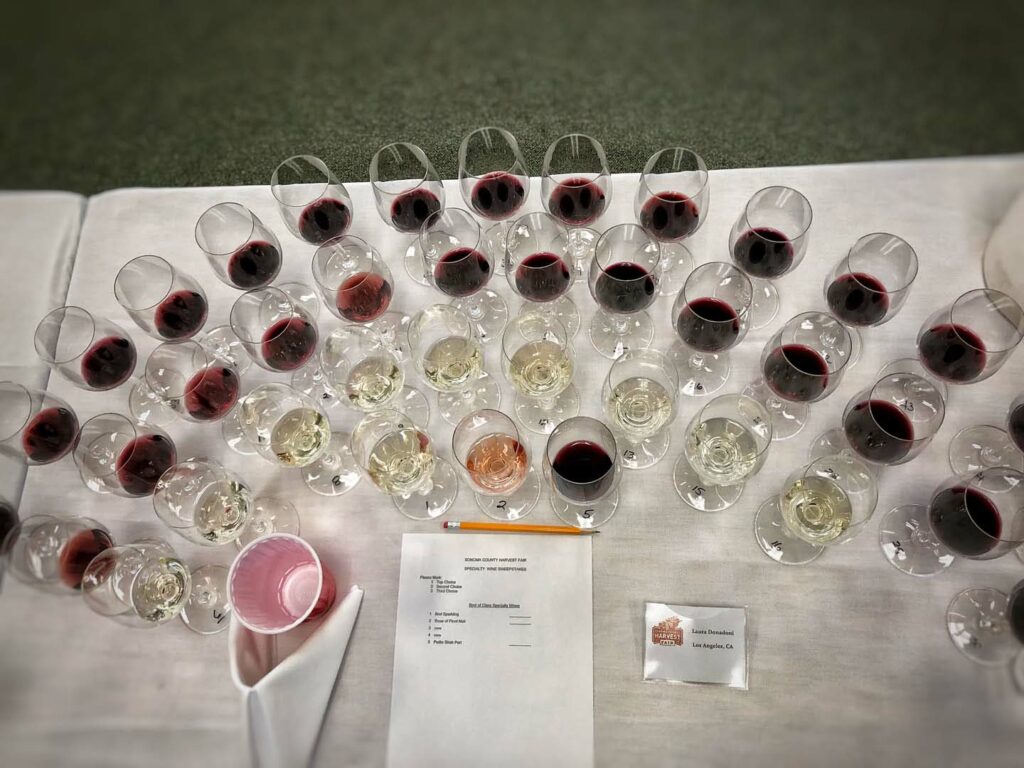 I had the chance to taste many examples of local wines: from Zinfandel to Pinot Noir, to Chardonnays, but one category in particular caught my attention and here is why I am writing this blog post.
Sauvignon Blancs from Sonoma County impressed me so much for the overall level of quality and finesse. I judged the category "Sauvignon Blanc under 24.99 USD", tasting 37 wines. Me and my colleagues assigned several 7 Double Gold and 10 Gold medals. It means almost half of the wines on competition in this category were excellent.
One of the Double Gold won the Best White Wine of the entire competition: Ferrari Carano, Fumé Blanc 2017.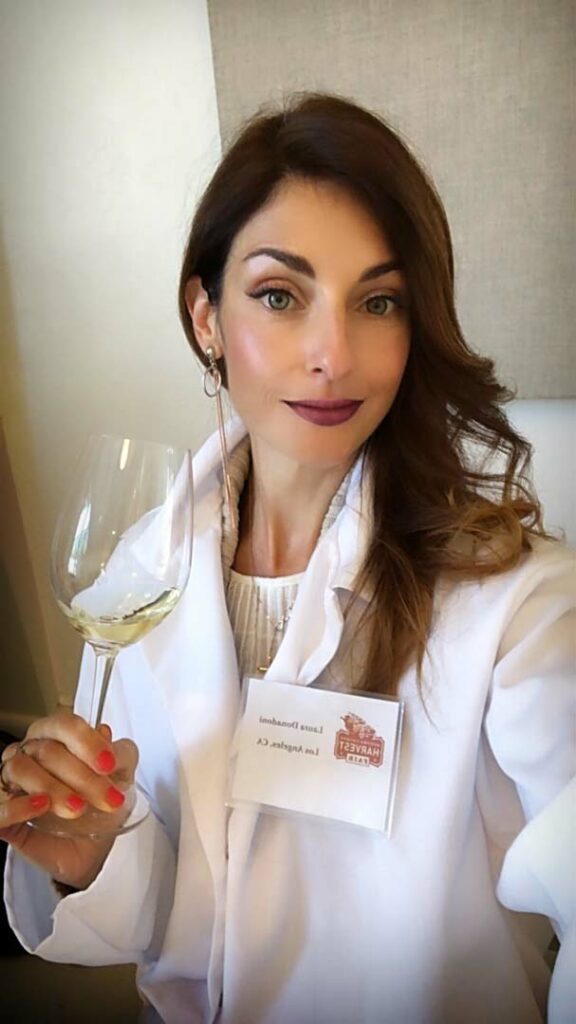 So, dear wine lover, maybe it's time to know more about Sonoma Sauvignon Blancs and stock up some bottles in your cellar… My notes and suggestions can be found at the end of the informative part of the article, together with some fun facts and the results of Sonoma Harvest Fair competition.
Sonoma Valley Sauvignon Blanc
Although Sonoma Valley is mostly known for its illustrious red wines and grapes, such as Pinot Noir and Cabernet Sauvignon, it has come to be recognized as a significant producer of white grapes and wines as well. Sonoma Valley, one of California's most prominent wine regions, often overshadowed by neighbouring Napa Valley, gained its notoriety for Sauvignon Blanc in the mid-20th century. However, it had already been producing Sauvignon Blanc grapes here since the late 1800s when famous wine pioneer Agoston Haraszthy first imported the grape to California.
This renowned wine region, along with Napa Valley, has been producing Sauvignon Blanc grapes that are reminiscent of even the great Sauvignon Blanc grapes of France's Loire Valley. Today, generally speaking, Sauvignon Blanc, so ancient that it is considered a parent to Cabernet Sauvignon grapes, is known in Sonoma Valley to reflect citrus flavors with a minerality that is highlighted by more subtle tropical fruit flavors.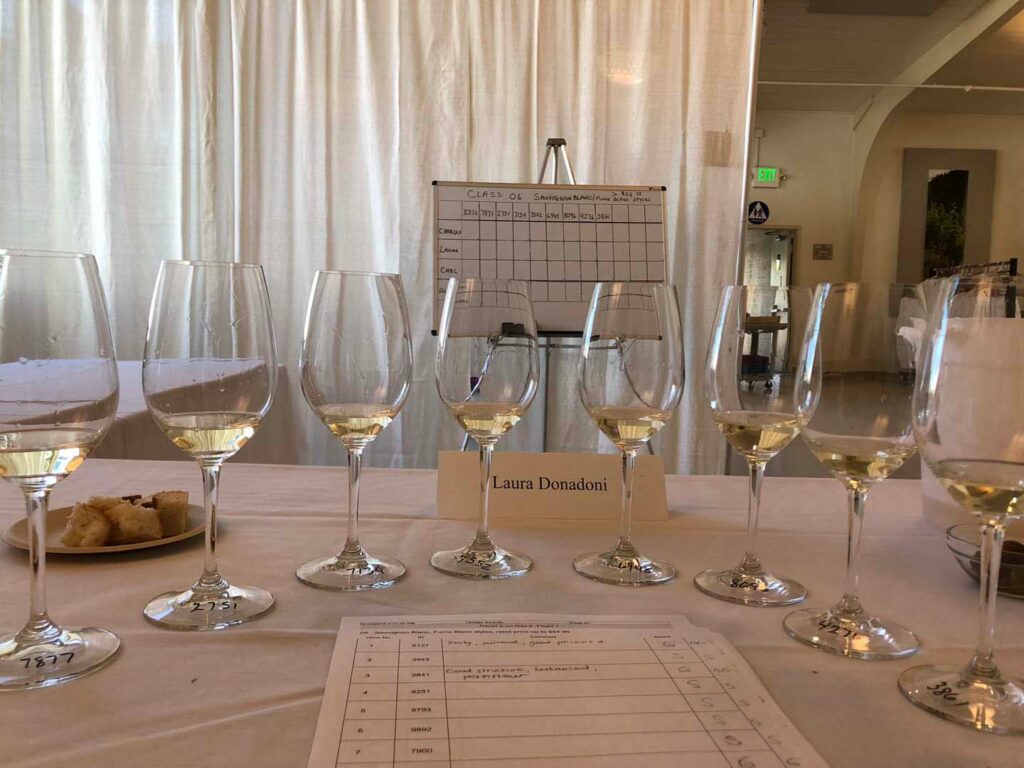 The presence of Sauvignon Blanc in Sonoma Valley
Sauvignon Blanc is the second-most planted white wine grape in all of Sonoma County, covering approximately 2,500 acres, behind Chardonnay which vastly covers 15,800 acres of Sonoma. Because Sauvignon Blanc has a history in Northern California that dates back to the 1800s, it plays an important role in the wine landscape of the region, even if Chardonnay, for marketing reasons took over in quantity and acreage.
Once so sparse that it was not even counted among the grape acreage of Sonoma Valley, Sauvignon Blanc grapes have recently greatly increased in their presence and desirability in this wine region. Last year alone, approximately 10,000 tons of Sauvignon Blanc were crushed in Sonoma Valley for wine production.
Derived from the French word sauvage, Sauvignon Blanc is known for its "wild" and rampant growth habit, and it is able to grow in abundance in Sonoma Valley. Over the years, wineries in this area have been experimenting with ways to better grow the grapes with enhancing its natural flavors, so as not to simply relegate Sauvignon Blanc to be the "cash cow" for which it is consistently remembered. It is quite common for the wineries to grow Sauvignon Blanc and use it as a blending grape, but it has since become a standalone grape that can deliver robust flavor profiles on its own.

What is Fumé Blanc?
Sauvignon Blanc, the world's eighth most-planted grape, can be labeled in California as either Sauvignon Blanc or Fumé Blanc, a style made famous by Robert Mondavi.
One of the first goals Robert Mondavi set for himself in 1967 was recreating Sauvignon Blanc, which was, at the time a sweet, un-nuanced wine. He sought inspiration in Loire Valley Pouilly Fumé, enlivening it with a uniquely California profile. He fermented and aged part of the wine in French oak and named the rich and refined yet bright, fresh wine he created Fumé Blanc.
Released in 1968, Fumé Blanc remains Mr. Mondavi's signature and one of  Robert Mondavi Winery's most popular wines.
It was mainly a marketing decision which paid off and easily accounts for Sauvignon Blanc's popularity today. Mondavi did not trademark the term, so other wineries can craft Sauvignon Blanc in the same style and using the Fume Blanc term. Many producers, particularly those established wineries with a few decades under their belt, still use the Fume Blanc moniker for their Sauvignon Blanc. What's the difference? Fume Blanc typically sees a bit of oak and displays rounder, richer, more melon-like flavors. Sauvignon Blanc aims to bring out the grassy and sharper citrus aromatics of the varietal.
Characteristics of Sonoma Valley Sauvignon Blanc
Because wines made with Sauvignon Blanc grapes are high in acidity, medium-bodied, and almost exclusively dry, they prefer a cool climate to maintain these characteristics.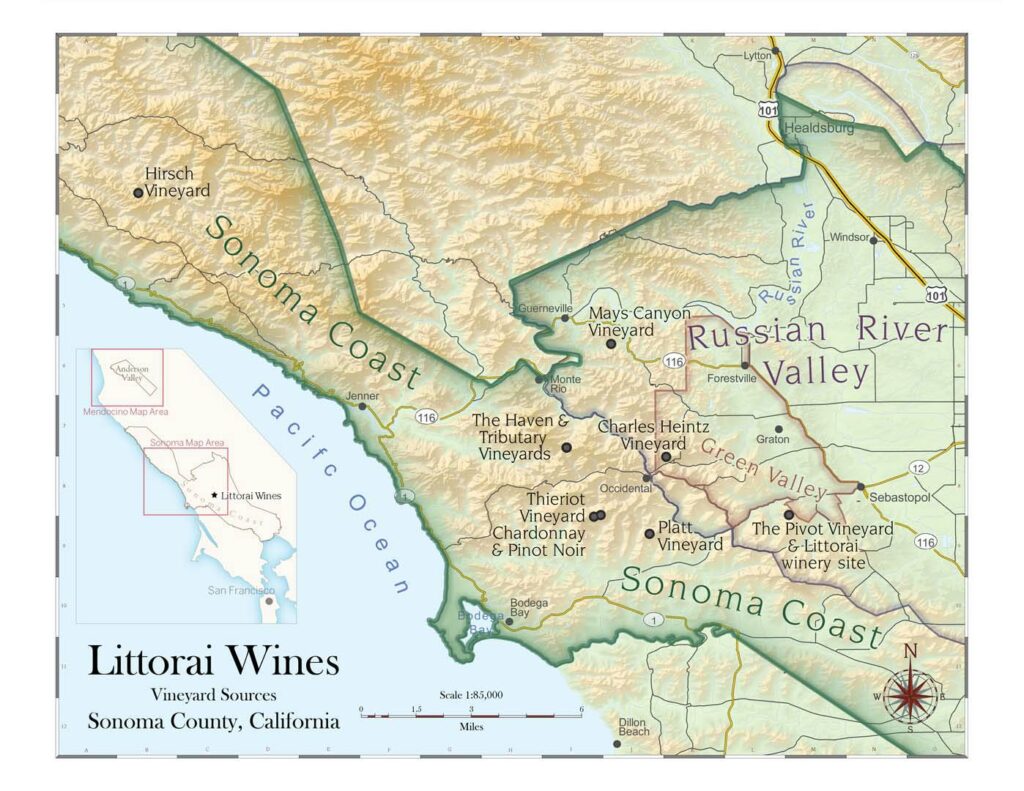 Sauvignon Blanc vines develop buds late, but the grapes themselves also ripen early; thus, explaining why this grape is grown best in more temperate climates rather than hotter ones. Though it grows well in both cooler coastal areas and warmer inland spaces, Sauvignon Blanc grapes seem to benefit more from the influence of the coastal air.
In warmer climates, the Sauvignon Blanc grapes have a bit more difficulty with retaining their acidity while still preserving the primary aromas of the grape. In contrast to the soils of France and New Zealand, the soil composition of Sonoma Valley's is not as fertile, as the Sauvignon Blanc vines will tolerate higher yields while still maintaining the integrity of its flavor profile.
However, one factor that plays a more important role in the characteristic of the wine produced from Sonoma's Sauvignon Blanc grapes is the temperature during fermentation. Winemakes observed that the wine tends to develop more minerality if the grapes are fermented in warmer temperatures; whereas, with cooler temperatures, there will be more of a presence of tropical fruit and citrus flavors. Also, some versions of Sauvignon Blanc in Sonoma Valley are refined in stainless steel, which helps maintain a crisp character; whereas, others are aged in oak barrels, for a richer, fuller body style.
Why it can potentially grow better here than in Napa
Napa Valley, perhaps California's most widely-known wine region, is also a producer of Sauvignon Blanc grapes, it's where Robert Mondavi started the Fume Blanc tradition and rose the Sauvignon reputation on the market; however, and generally speaking, these grapes are able to grow and develop better in Sonoma Valley than in Napa Valley. Although their soil compositions can present similarities , there are other factors that create discrepancies between this grape's ability to grow.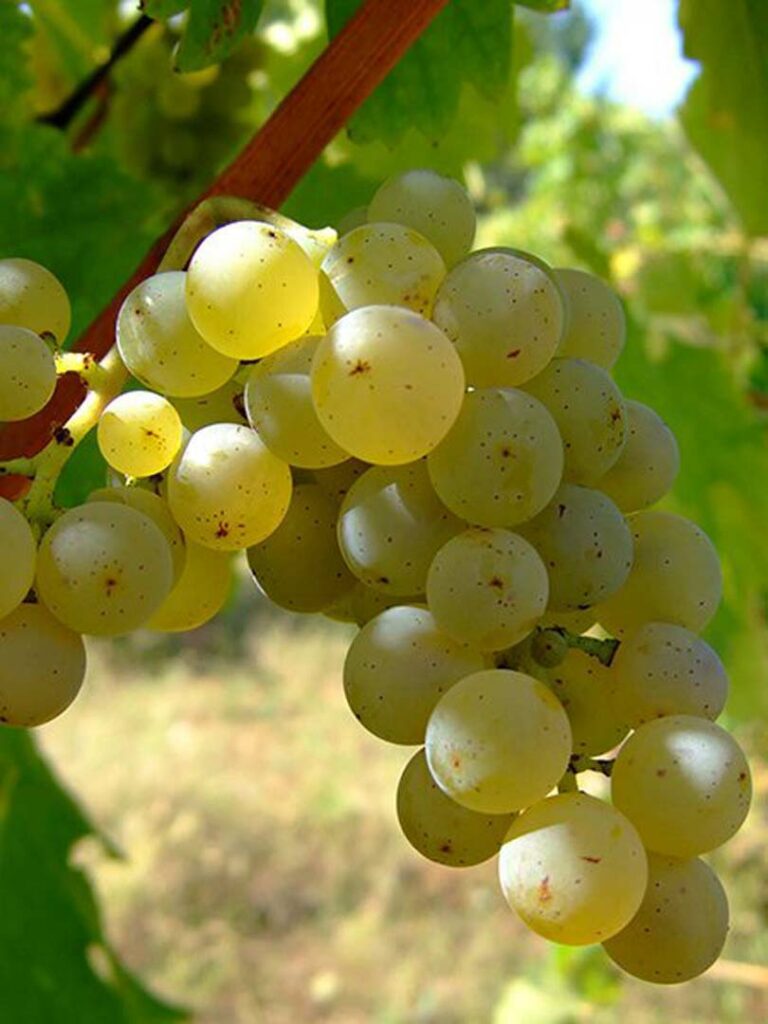 First off, because Sauvignon Blanc grows mostly in cooler, temperate climates, it generally grows better in Sonoma's northern, southern, and coastal areas. Furthermore, Sonoma Valley has subregions like the Petaluma Gap and the San Pablo Bay, which give way to different weather systems. The resulting varied climates produced have an influence from the Pacific Ocean in the North and the San Francisco Bay to the South. Napa Valley is, however, enclosed by land masses, which prevent these kinds of weather systems from migrating through this wine region.
Sauvignons' selection from the Sonoma County Harvest Fair Competition
Ferrari-Carano, Fumé Blanc, 2017 – Best White Wine (absolute) and Double Gold of category, 14.00 $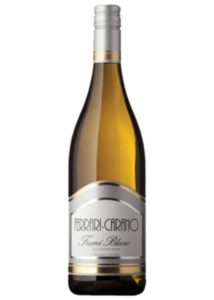 Pioneer of Sonoma viticulture, Ferrari-Carano winery was founded in 1981 and the very first wine released was their iconic Fumé Blanc, in 1986.
This wine is a blend of Sauvignon Blanc grapes from various appellations in Sonoma County — Dry Creek, Alexander and Russian River Valleys. When the grapes arrive at the winery, each lot is gently crushed and pressed into stainless steel tanks for 48 hours of cold settling. 65% of the juice is transferred to stainless steel tanks and 35% in old, neutral French oak barrels for fermentation. The wine in barrels is sur lie aged and stirred every other week for two months, then blended and bottled. This process is proper of the Fume Blanc style.
The 2017 shows pink grapefruit, tarragon, passion fruit, orange blossom, guava and a touch of minerality. The acidity is bright and elegant, the stirring of the lees adds the fair amount of creaminess and complexity.
Selby, Sauvignon Blanc, Russian River Valley 2017 – Double Gold, 23.00 $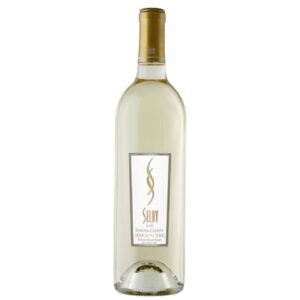 Founded in 1994 by Susie Selby and her father David, Selby winery produces over sixteen different varietals and has won numerous awards and accolades. Their Sauvignon Blanc is blended with 3% Semillion and 2% Muscat, also from Russian River Valley vineyards. It is fermented in stainless steel tanks at low temperatures (55 F). What I loved about this wine is the balance between acidity and intensity of the flavors. Hints of chamomile, field flowers and jasmine gift this wine with delicacy and grace.
St.Anne's Crossing, Maggie's Block, Sauvignon Blanc, Dry Creek Valley 2017, Double Gold, 24.00 $

The winerry, part of the Wilson Artisan Wine Family, is renown for Zinfandel's production. St. Anne's Crossing features 15 single vineyard Zinfandels from different areas of the county, producing truly terroir driven wines. They love experimenting with Sauvignon Blanc: they craft a "noble rot" Sauvignon, Sauternes style, a lovely dessert wine. Their dry version is a triumph of tropical notes and citrusy long finish. A bit of mineral and brine complete the picture of a lovely seafood wine.
Pech Merle Winery, Valhall Vineyard, Sauvignon Blanc, Dry Creek Valley 2017, Double Gold, 21.00 $

The Valhall Vineyard is an up and comer with 8 years growing in the mid-Dry Creek Valley west of Dry Creek Road. The valley floor provides sandy loam, gravel and river-bottom riparian soil to produce a high quality grape. With this clone 1 Sauvignon Blanc, Winemaker John Pepe, cold fermented at 52°F for 21 days. The 100% stainless steel ageing makes it a crisp and refreshing Sauvignon Blanc with notes of grapefruit, oregano, lemon blossom, a  briny mineral finish and a delightful refreshing acidity.
COMPLETE LIST OF RESULTS: 2018 SONOMA HARVEST FAIR COMPETITION
Funfacts aboout Sonoma Wine Competition:
I made it to the press!
My tongue never got back to normal after 52 Zinfanel's tasting…
Online my wine competition vlog (on Youtube) , but it's in Italian, sorry English speaking readers… link here.