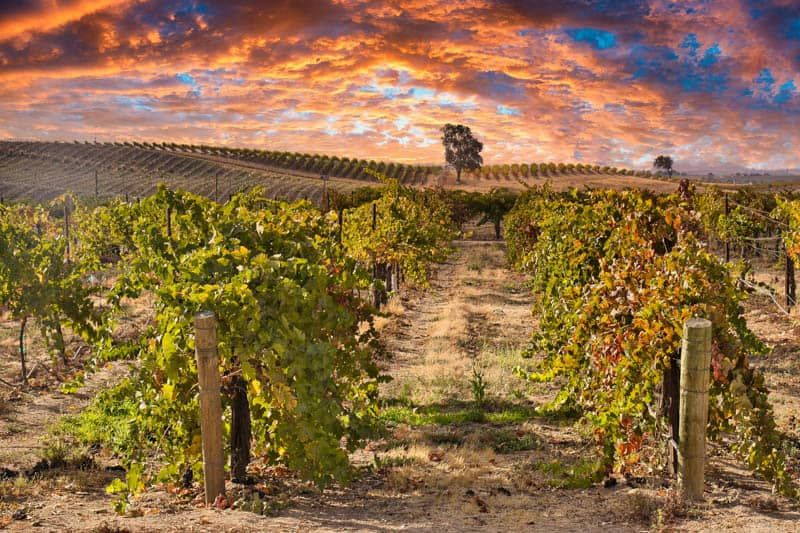 Paso Robles: a "slow wine" experience in the fastest growing AVA of California
Exploring California through wines is one of the best way to learn about the territory, the people and the diversity of this State, where I am so lucky to be living since 5 years.
Some weeks ago I decided to take a quick tour in Paso Robles area and what I can tell for sure it's that I need to go back soon, to explore more. I have been there once before, visiting Giornata winery (here is the article about it), but this time I chose one of the most iconic wine producer of the entire region: Daou winery.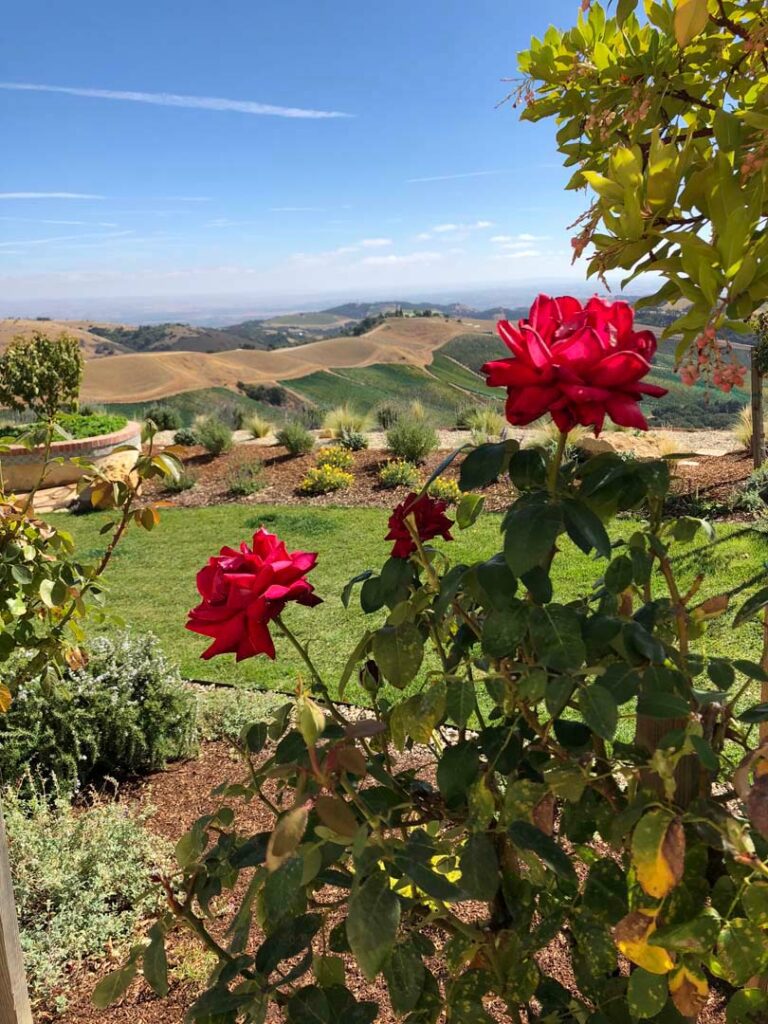 What I truly appreciated about the visit at Daou was the overall human experience: the ambience, the people, Katherine Daou (Daniel's daughter) make me feel at home, chatting with a wine friend who has a story to share. Maybe it's because of their Lebanese roots, maybe just because they are a warming family, but the one at Daou's has been so far one of the most relaxing, "slow" (in a good way) and pleasant wine tasting experience I have had in California. The setting helps a lot: Hidden Mountain is just amazing. And the wines speak about this place through hints and flavours which reflect the unique terroir of this little slice of haven, nestled in the Paso Robles AVA. What I define a "slow wine" experience, dolce vita style! 
Here what you need to know about the region and Daou winery before you make yourself a favour: book your wine tasting tour and go visit them, you won't regret it!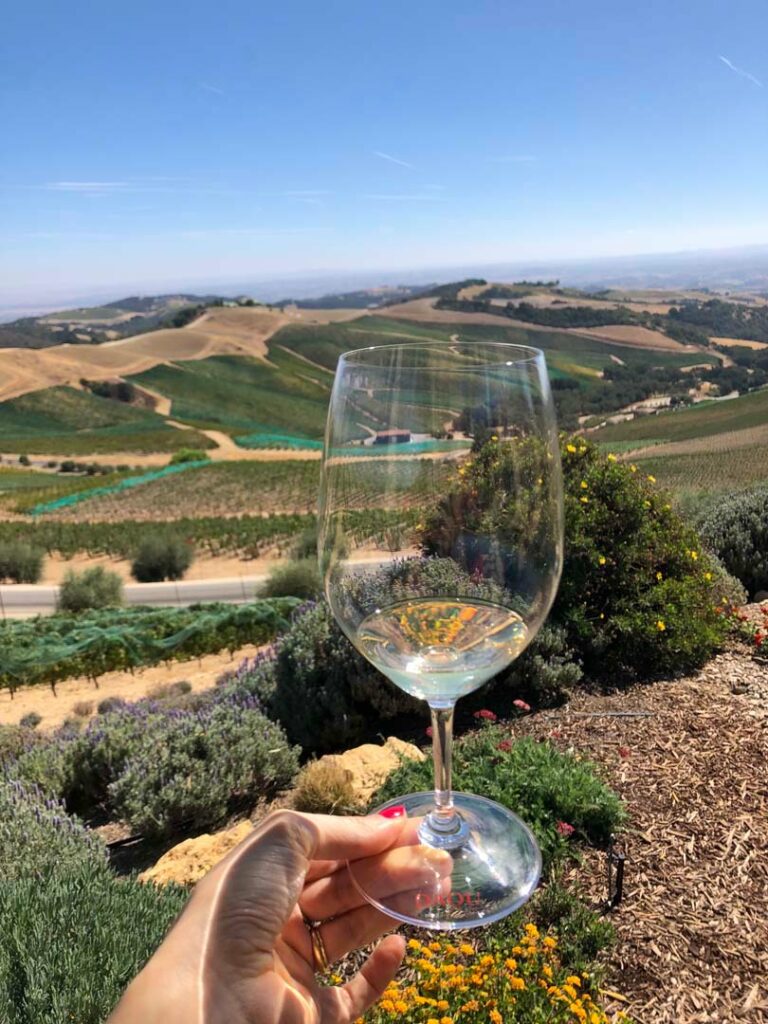 Paso Robles wine region
Considered the "wild west" of the wine industry, Paso Robles is quickly becoming California's fastest-growing AVA (American Viticultural Area). Paso Robles is home to more than 40 wine grape varieties, more than 200 wineries, and 40,000 vineyard acres—all of them focused on producing the highest-quality wines.
Once Paso Robles began expanding its wine region with a vastness of its vineyard acres, it became necessary to further divide the AVA into 11 different sub-appellations. Because the Paso Robles AVA is subdivided into these 11 areas, it is able to delineate which areas differ based on their soils, terrain, and climate, which allows consumers to better envision the diversity of the Paso Robles wine region. 
Of the wines produced here, 80 percent of them are made from red grape varietals, and they include Zinfandel, Cabernet Sauvignon, Merlot, and Syrah. Other grape varietals produced include white grapes like Chardonnay and Sauvignon Blanc. Furthermore, Paso Robles is known for its mastery of its grapes that are typically grown in the Rhone region of France. The vineyards of Paso Robles are home to the largest acreage of these such grapes as Syrah, Viognier, and Roussanne.
In Paso Robles, California's largest AVA, there are more than 45 different types of soil, including granite, sedimentary, volcanic, sandstone, and calcareous (clay-rich) soils. Beyond the richness and variety of the soil, this wine region is known for its varied rainfall and drastic shifts in temperatures, as well as its microclimates across the subdivisions. These contribute further to the boldness and crispness of the grapes each subdivision of the AVA produces. Also, the elevation discrepancies between vineyards range anywhere from 700 to 2400 feet, which also allows for the wines produced from these grapes to maintain their natural acidity.
DAOU winery
DAOU winery, located in the Adelaida District of Paso Robles, was founded in 2007 by brothers Georges and Daniel Daou to be the culmination of their love for vineyards—their love stemming from memories of their grandfather's olive grows.  After the Daou family fled from Lebanon to France during the Lebanese Civil War, the brothers eventually moved to California for college. As adults,  they decided to go back and realize their childhood dreams of winemaking, and they established the land that is now known as Hidden Mountain or Daou Mountain. DAOU Mountain is 14 miles from the neighboring ocean and 2,200 feet above sea level, and it is renowned for its incomparable terroir that constantly enhances the wines produced here.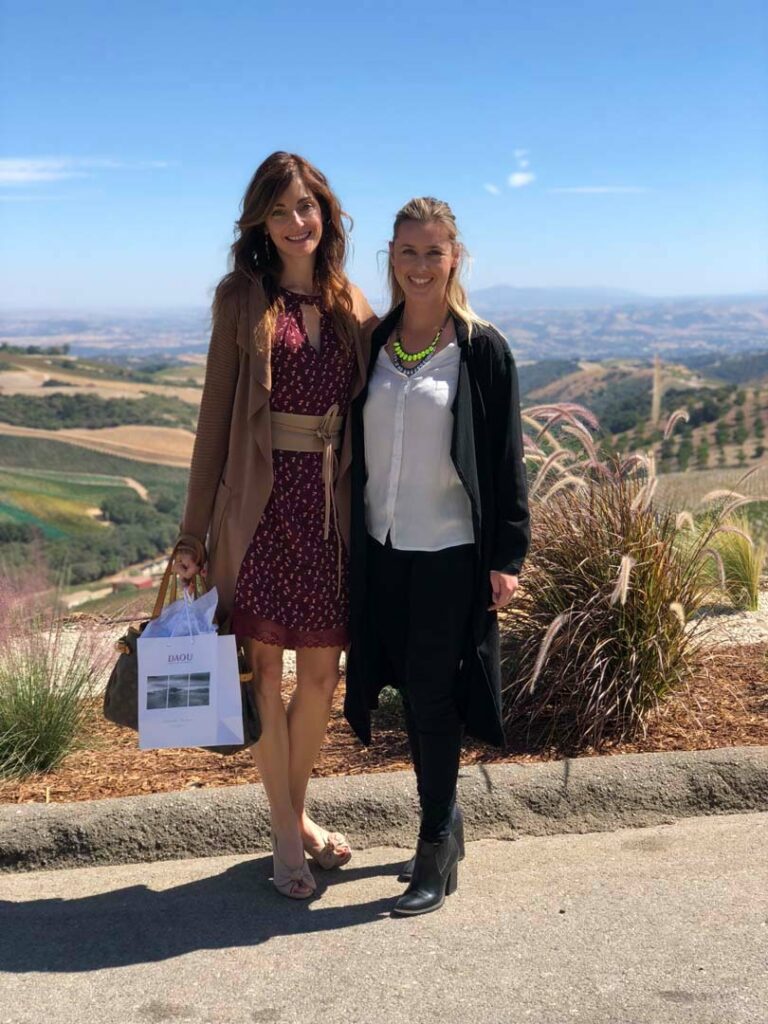 The Daou brothers ventured to find an unsurpassed terroir that would be paramount in producing their Cabernet Sauvignon; this was their reasoning behind setting up their vineyards in this sub AVA. Decades prior to the Daou brothers establishing DAOU Mountain, winemaker André Tchelistcheff had described the same mountain as "a jewel of ecological elements." In an effort to maintain this as fact, they have done all they can to preserve and perfect the terroir of DAOU Mountain.
DAOU Mountain, known for its ideal growing conditions for Bordeaux variety grapes, produces exceptional Cabernet Sauvignon grapes—68 percent of their acreage is exclusively reserved for Cabernet Sauvignon grapes. The remaining acreage of the 115 total acres of vineyard on DAOU Mountain is used for other grapes, such as Cabernet Franc, Petit Verdot, Malbec, Merlot, Sauvignon Blanc, and Sémillon.
The wines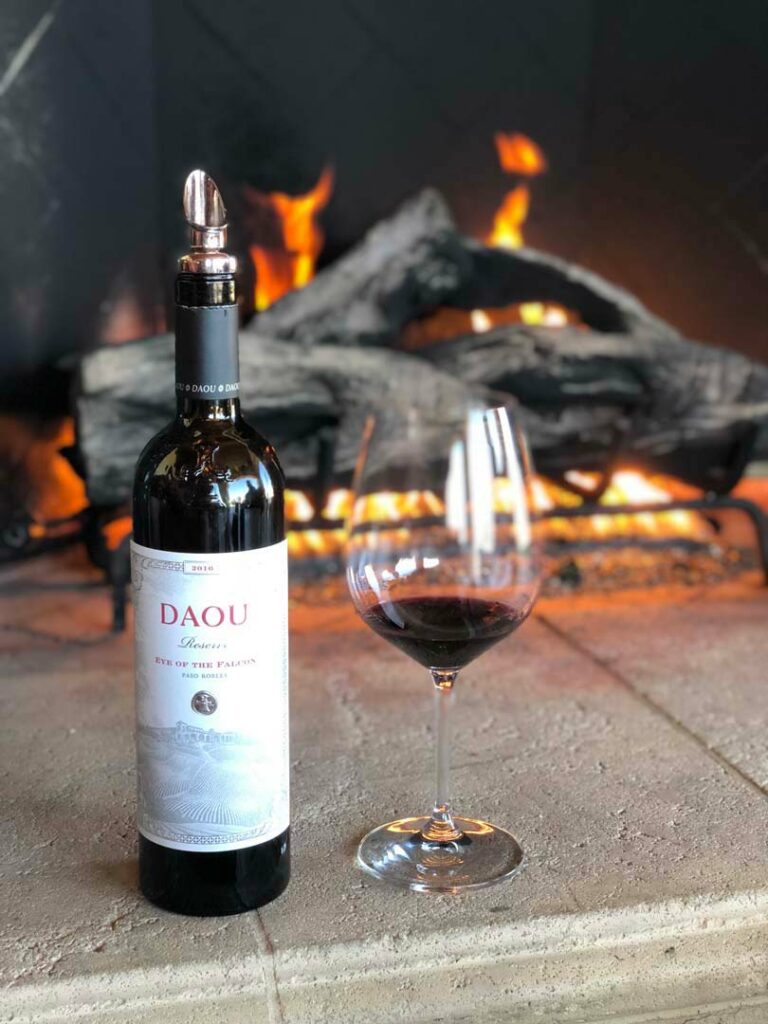 Most notably, DAOU winery produces a significant amount of red wine, including their Estate Cabernet Sauvignon wine, which is known for its ability to wholly reflect the terroirs of DAOU Mountain. It's a wine with a sense of place: the mineral hints are intense, flint, slate, wet rocks and licorices, rhubarb complete the fresh and vibrant dark berries note.
Also, DAOU winery produces their Estate Mayote wine, which is comprised of 42 percent Syrah, 42 percent Cabernet Sauvignon, and 16 percent Petit Verdot. They also produce their Reserve Seventeen Forty, which is a Cabernet Franc and Merlot blend and pays homage to the classic blend of these Bordeaux varietals. Finally, their Unbound wine is a distinct blend of Petite Sirah with Tannat and Tempranillo, and it's intense, more tannic and robust than the other estate wines.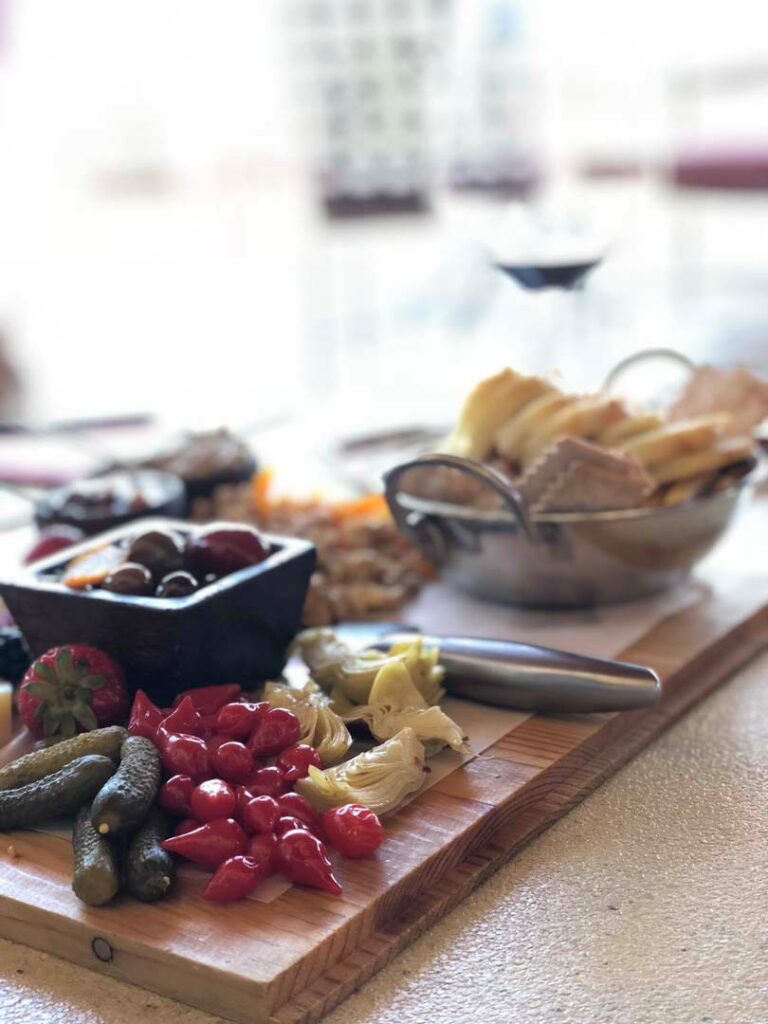 Their white wines—though there are not as many white wines produced here as reds—are quite unique and reflect the terroirs of the Adelaida District of Paso Robles. DAOU winery's white wine Chemin de Fleur, which translates to "path of flowers," is comprised of a blend of the following three aromatic grapes: Grenache Blanc, Viognier, and Roussanne.
Finally, their Reserve Chardonnay is a new release that showcase the distinctive Chardonnay flavor profiles and highlight the terroirs of DAOU Mountain: it's mineral, zesty, but rich and smooth at the same time. A complex, Chablis style wine.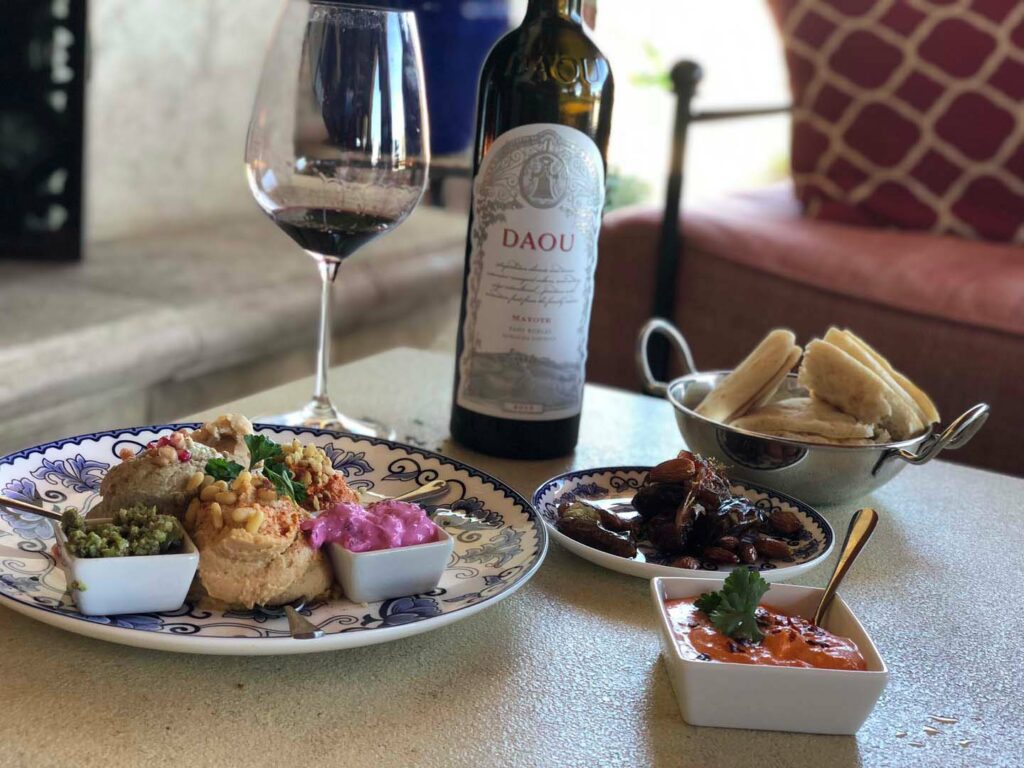 Master Sommelier Frederick Dame: Global Wine Ambassador
It is important to note that in early August, DAOU winery announced that Master Sommelier Frederick L. Dame would be joining the winery's staff as Global Wine Ambassador. Dame, one of the most renowned and celebrated sommeliers in the world, intends to use this role to further transform the Adelaida District of Paso Robles and increase awareness of the wines produced here.
Dame believes in the passionate pursuits of the DAOU winery in its efforts to develop the Paso Robles wine region, and he is the first American to serve as President of the Court of Master Sommeliers Worldwide. He chose to make such a career move in order to support the immense goals of the Daou brothers to develop their vineyards and produce the most quintessential wines of the region.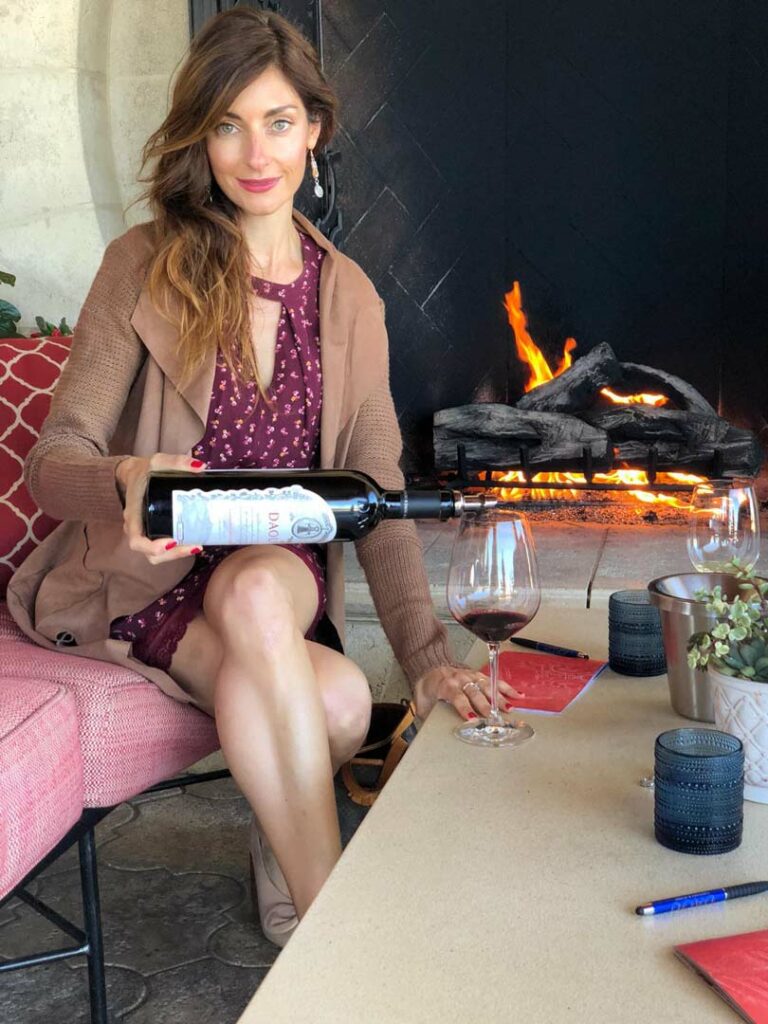 …
And for my Italian friends, here the vlog of the Paso tour