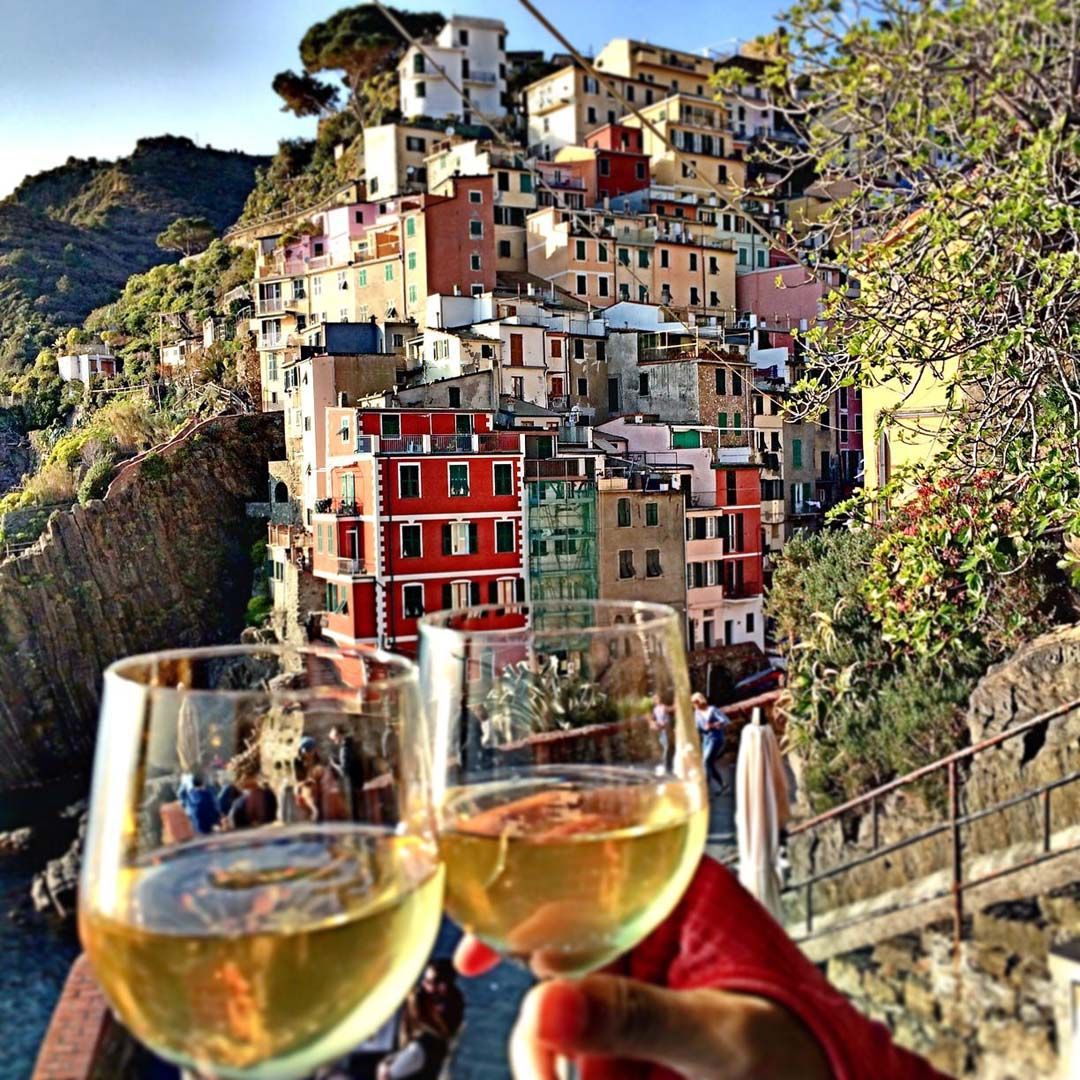 Study like a pro: tips and tricks for advanced Sommelier exams
How to prepare for a though, master level wine exam is something you can't read on books, but you can learn by the experience of others.
Who has been there – like you now, sweating, crying tears  and  blood, struggling with the "time is never enough" issue and trying your best to pass the exam of your life  – can testify that yes, you can make it, you can get through it and succeed.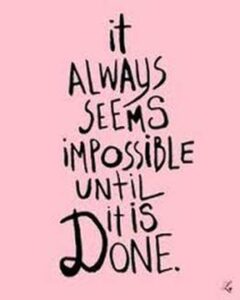 For this reason the seminar about Study's  tips and  tricks to  prepare advanced sommelier exams at last edition of SommCon in San Diego captured the attention of many attendees, studying to master the art of sommeliers. I was on the panel with three "wine rockstars": Bree Boskov, Master of  Wine, Peter  Neptune, Master  Sommelier  and Lindsay Pomeroy, recently graduated Master of Wine.
My colleagues and I put together the best advices and personal techniques to learn the huge amount of information needed  for the top class wine certifications.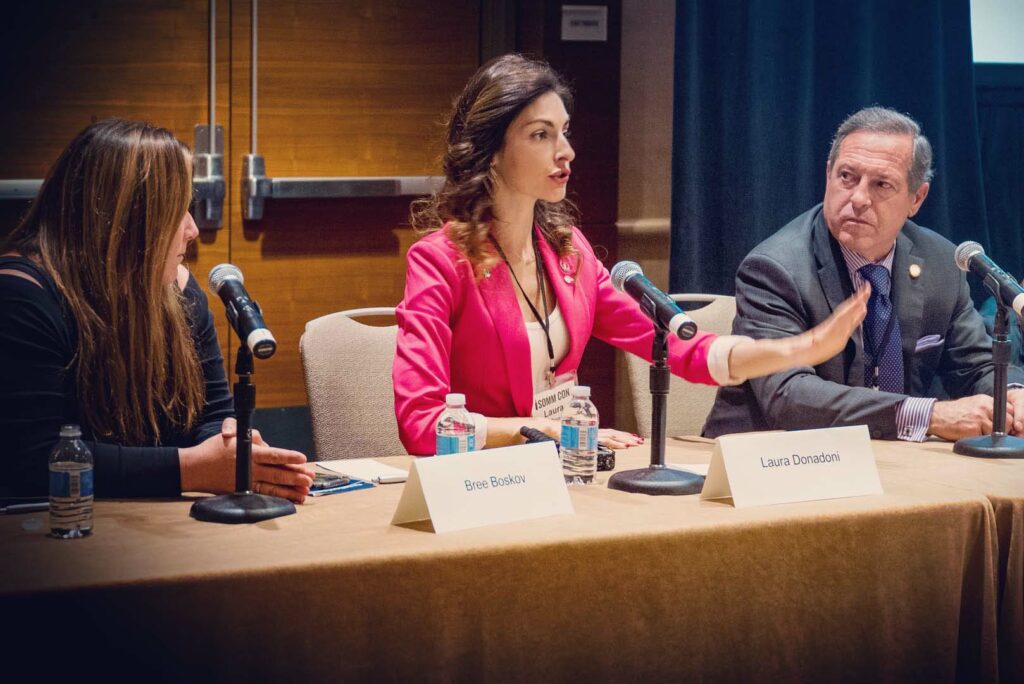 I summarize for you what the  four  of us shared at the seminar in this blog post: you can find some general advices about how to organise your studies, where to look for resources, how to train for the practical tastings, and last but not least, based on my personal experience, the best tips to study the immense diversity of Italian wines and grapes. I hope you'll find this useful and remember: in the wine business you can never stop learning!
MAKE A STUDY PLAN
It's so easy to get lost in the ocean of grapes, wines, regions, appellation you have to learn. It's necessary, I would say mandatory, you make a study plan. Take your calendar, decide how many hours per week you can commit to study, mark your agenda, make time for it and respect the schedule. Then set your goals. For instance: in two months from now  I  want all the information about France and Germany to be summarised in my notes and learned. Commitment is key.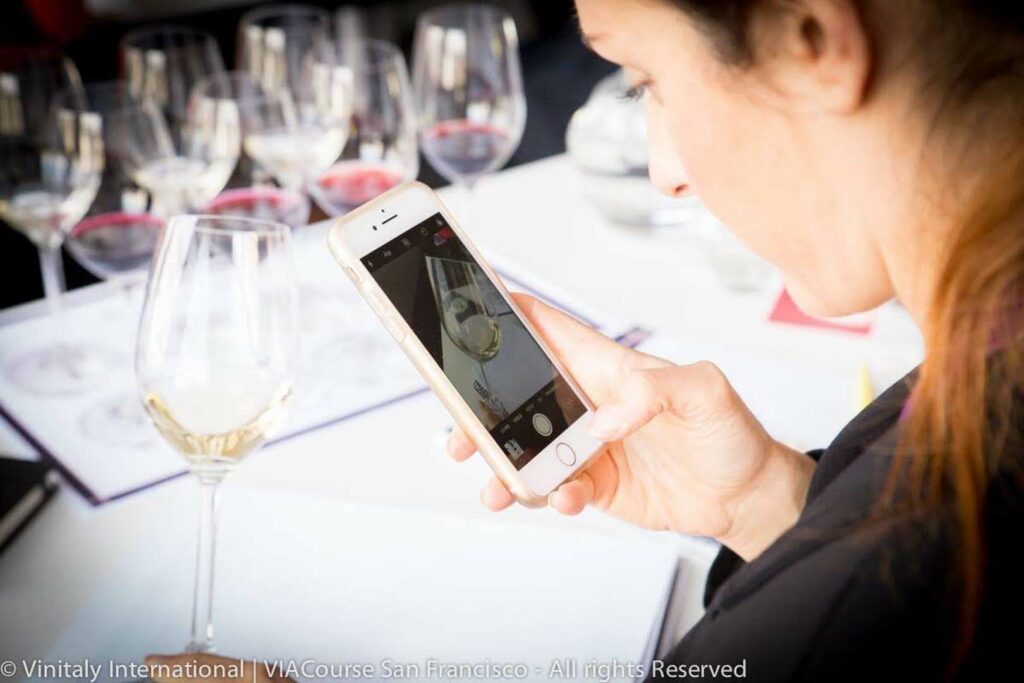 ORGANIZE YOUR NOTES
Choose your own way: record audios, make excel spreadsheets, files on your computer, handwritten notes. It doesn't matter, but you have to be organized. You have to be able to find all the information in a logical sequence, preferably the one that helps you memorise. Lindsay Pomeroy  showed how she organised her studies for the Master of Wine written test (see pictures below): folders by topic, containing definitions and wines/grapes examples for each concept. This helps to connect the dots, to be able to own a topic from theory to practical examples.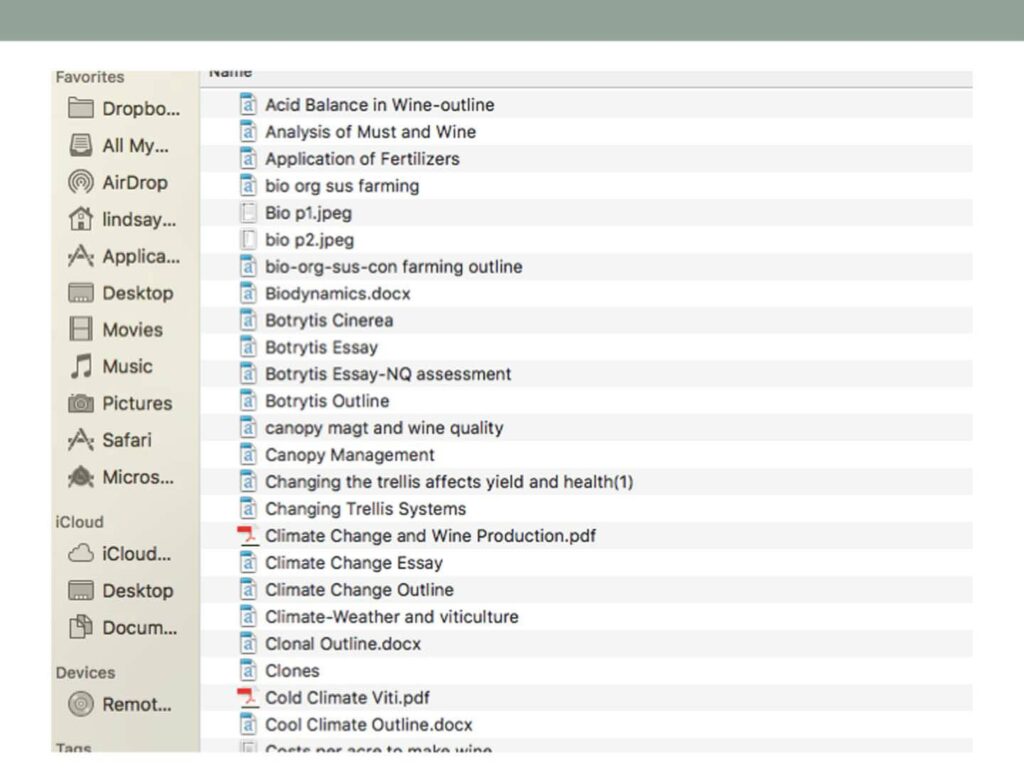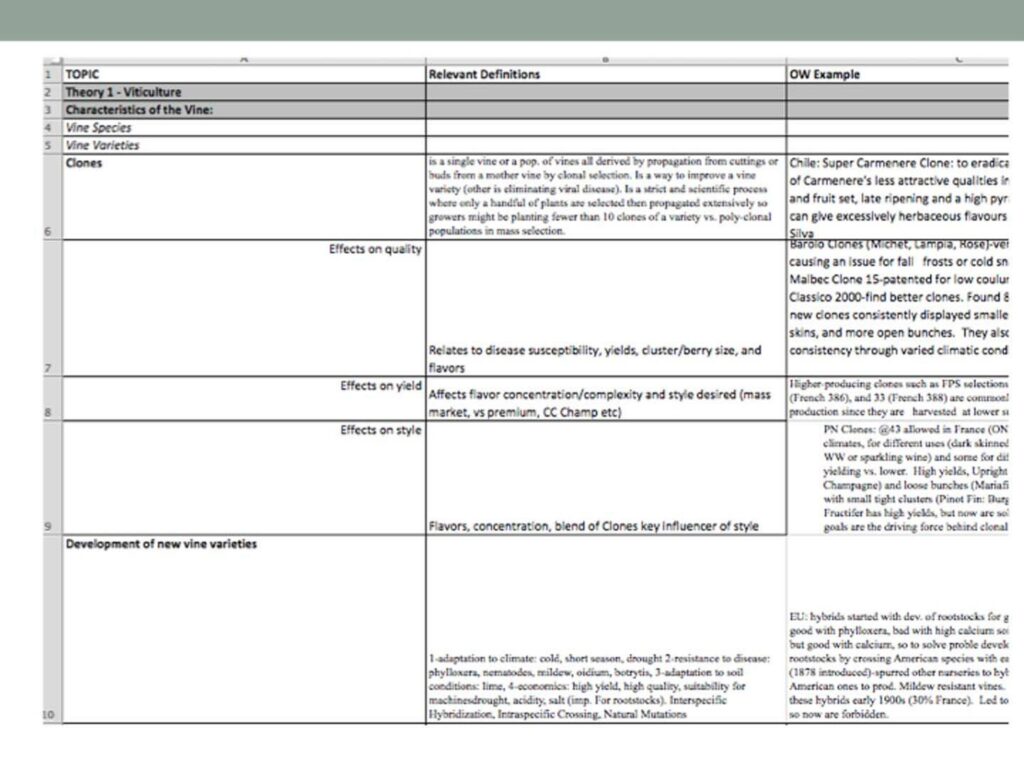 LOOK FOR PAST EXAMS 
A smart way to find out what it is absolutely mandatory to learn to pass your exam is to look for last versions of the test. Online you can find almost everything, but you can also ask colleagues who did the same course in the past and have been successful. The road to your next certification is not paved with pride, asking for advices and tips can save you time and energies, giving you the opportunity to focus on what really matters.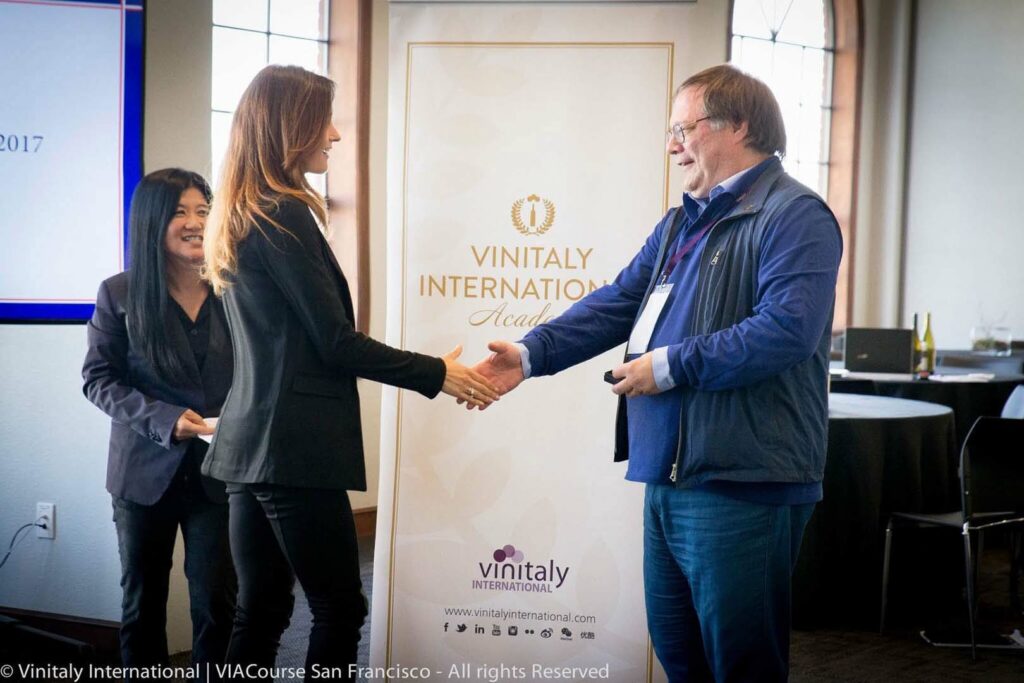 SCOUT FOR RESOURCES
Bree Boskov shared one of the most inspiring speech at the seminar about information collection. She said that to really understand a viticulture topic or an oenology concept she found that the producers are the best source of information you can have. "During my travels and wineries tours I asked the wine makers to explain me the tecniques, the grape's behaviour and I recorded them. While studying the very same concepts on my books I had several examples of the application of those rules or ideas and it was easier for me to remember, since I had experienced it in person". Think yourself as a wine reporter, which is basically what I do with this blog: every time you visit a wine region or a winery it's a huge learning opportunity. If you are preparing an exam organise what you have learned "on the field" in your notes.
Other useful resource are:
HANDWRITE YOUR NOTES OR FLASHCARDS
Peter Neptune, legendary Master Sommelier, shared with us a tip which it might sound old school, but I assure you it works, I do it all the time I have to learn something and it absolutely works. Handwrite your notes or your flashcards. No computer, no keyboard, the old dear pen and paper. There is a scientific reason: taking notes with a pen and paper, rather than a laptop, leads to higher quality learning, as writing is a better strategy to store and internalize ideas in the long haul. If you are eager to know more about it, read here: https://www.medicaldaily.com/why-using-pen-and-paper-not-laptops-boosts-memory-writing-notes-helps-recall-concepts-ability-268770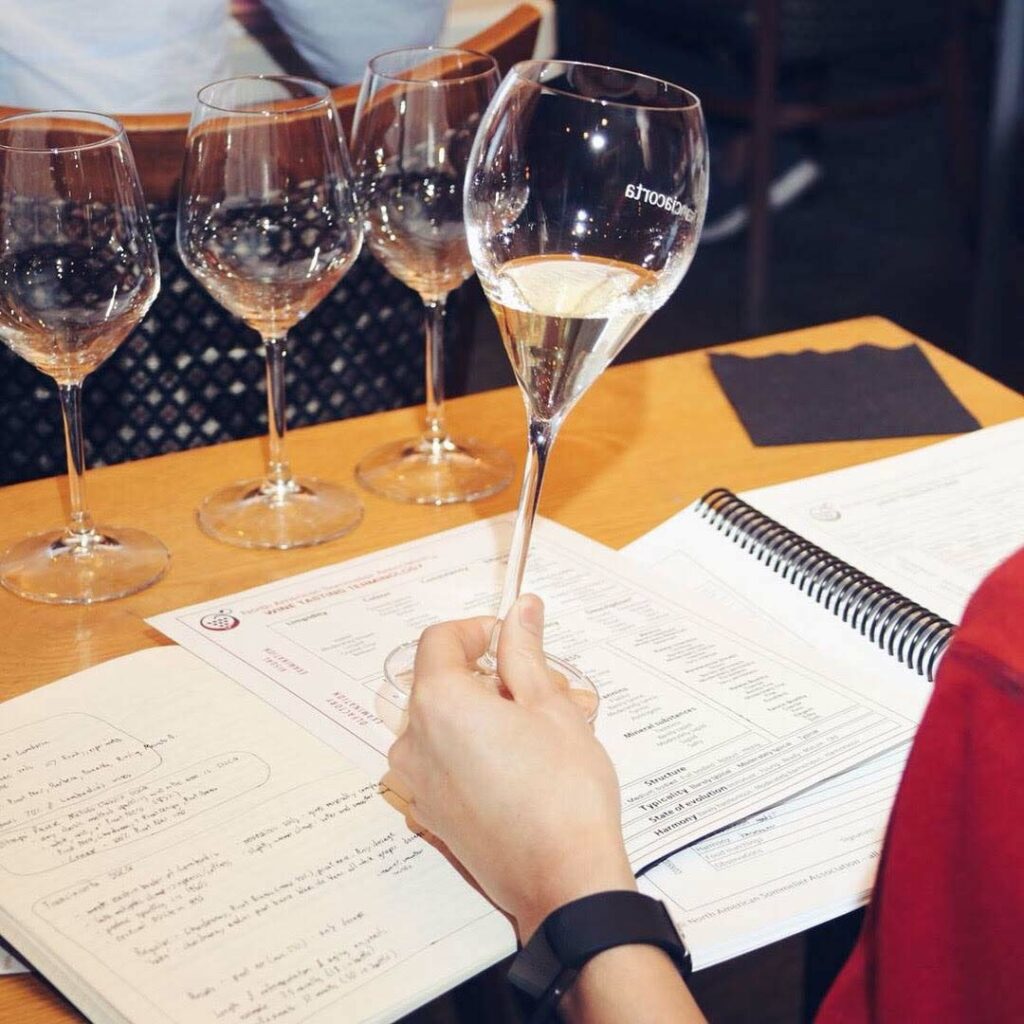 PREPPING FOR THE TASTING EXAM
Your palate and your brain need to be trained as any other muscle in your body. Think at yourself like an athlete: your goal is to recognise a grape, a wine by smells and flavors. So you have to train your organs to do it at their best.
I found particularly useful a tool called The Nez du Vin (The Nose of the Wine) https://www.winearomas.com/54masterkit.html , a kit with the most common wine aromas (and defects).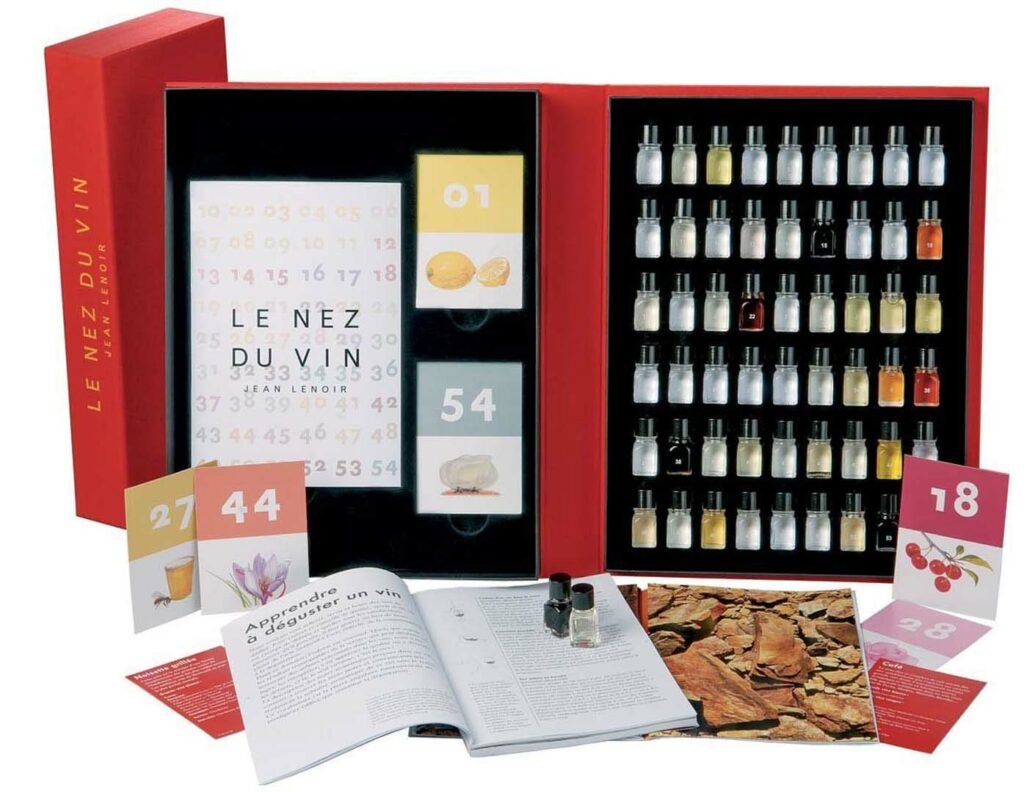 But what you can do in your everyday life? Smell everything at the market (fruit, herbs), smell your food before eating, smell the flowers, the trees, the sand, train your brain to think by smells not by images.
The same with flavors: in the morning, when you palate is at its highest peak of sensitivity, drink water with salt, water with lemon, water with sugar: train to detect acidity, minerality, sweetness.
And, obviously, taste as many wines as possible with a calendar and in a systematic way.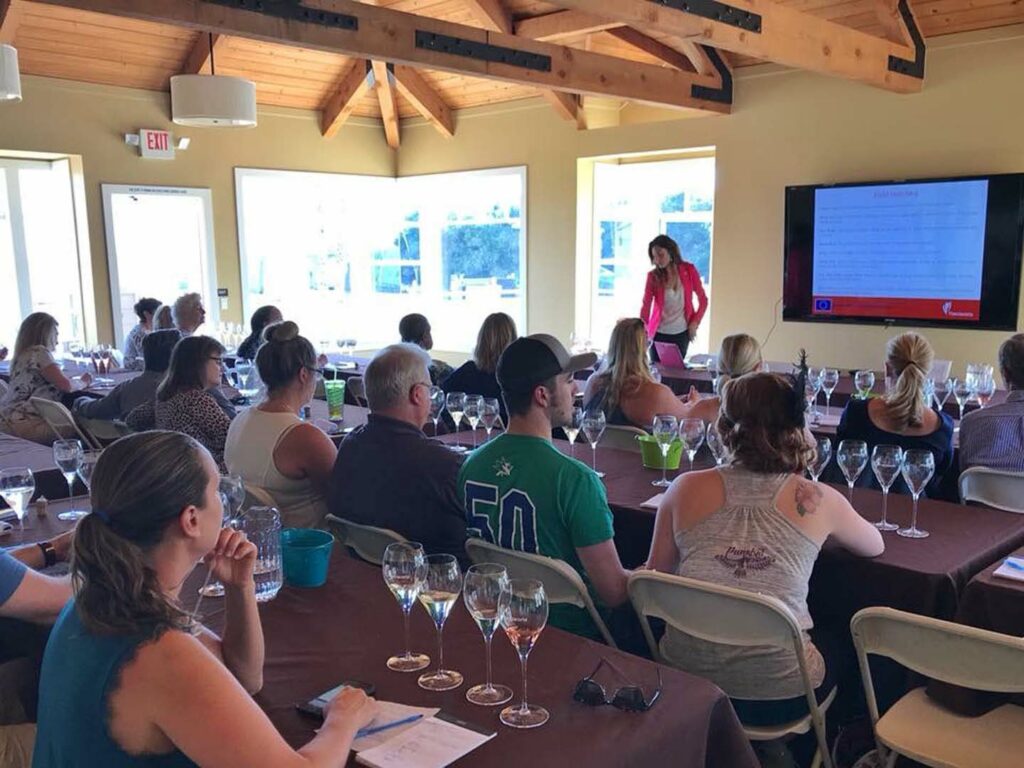 Schedule at least one blind tasting per week. Lindsey Pomeroy told us that she had a couple of students/friends coming to her house once a week, select  some wines from her cellar, taste  them, filling the technical chart, so that she could have a way to double check her guessing after the blind tasting test.
Another good advice is to taste on a clock. At the exam you will have a limited time to complete the tasting, set your timer at a lower amount of minutes, so you will have some extra time to review and go back.
Carefully choose the people to include in your tasting or study groups: they have to be committed as much as you. Sharing opinions and knowledge is useful if all the members of the study group are at the same pace, otherwise the risk is to loose time and being held back.
HEALTH ADVICES
Keep you palate healthy, avoid excesses (too spicy, too sweet, too salty), reset your palate often (see point number 1 of PREPPING FOR THE TASTE EXAM), stop tasting wines at  least one week before the exam to allow a sort of palate cleanse and mind reset.
Take care of yourself: get enough sleep, eat healthy food, put your mind and your body in the perfect conditions to be really focused. Don't get obsessed about learning everything: simply accept the fact that is impossible. Find the peace of mind of who knows to do his best. It's possible you will fail the exam at first attempt, it happens to the majority of candidates. Don't let this beat you down. Know your weak spots and work on them. Learning by our failures is the highest victory.
TIPS AND HACKS
TO LEARN ITALIAN WINES AND GRAPES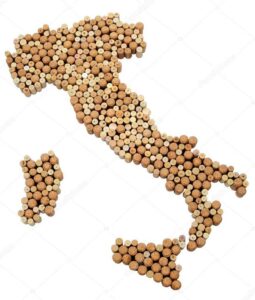 Italy is the most diverse wine country in the world. One third of the grape varieties are Italian indigenous. The Italian official register of wine grape varieties counts 546 recognised species.
On top of that there is the huge amount of denominations, from IGT to DOCG. Name of places, dialect names of grapes and wines…
IT CAN BE overwhelming
Here some tips to give order to this wine mess and to learn about Italian wines.
Usually all study books approach the wine regions by places. Think about Bordeaux, Champagne, Burgundy for example. You learn them by place, village by village, area by  area.
With  Italy I find it confusing: there are so many tiny little places with their own denomination and appellations that is really difficult to learn all of them by heart.
You could do it for the most famous and iconic areas, such as Barolo and  Chianti, but it's not advisable for the rest of the country.
Focus on grapes instead.
The reason? Producers tend to grow what  is indigenous of the area, since some varieties don't grow elsewhere if not in the region they were born. Take Aglianico, for example. You won't find significative Aglianico wines outside of Basilicata and Campania, specifically Vulture are and Avellino province. Or, think about Greco: you won't find Greco wines in Lombardy or Veneto, but only in the South part of Italy, specifically Campania, Calabria, Puglia. Carricante grows only in Sicily. Cannonau only in Sardinia and so on…
Focusing on grapes helps you also with the tasting exam.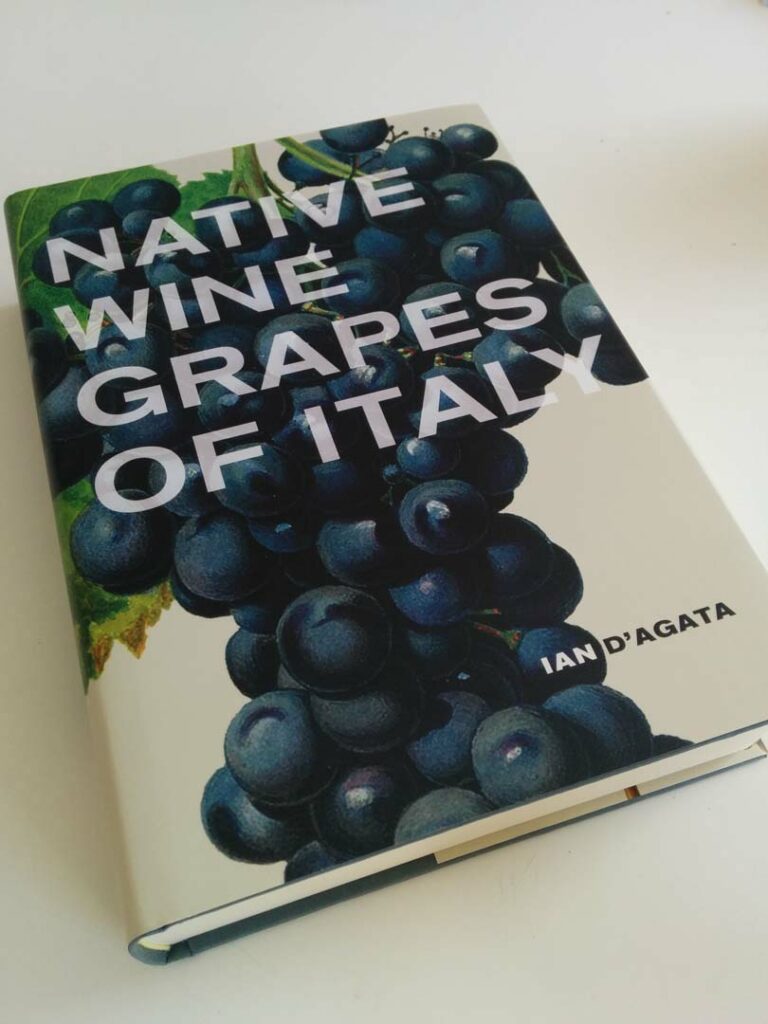 DON'T TRY TO LEARN BY HEART
Learn concepts, key points, but don't bother learning by heart the exact spelling of each denomination. Do that only for the most famous areas: Piedmont, Tuscany for instance. But for the other regions learn concepts: climate, geography, grapes.
What I found very useful it's the method of read, learn and taste. If today you plan to study Sicily, prepare 4-5 Sicilian wines to taste just after you finish to read and take notes about Sicily. Train your mind to connect the sensory profile with the information you have learned. This should become an automatic process for a sommelier: to think by senses, not only by words or concepts.
TASTE MONO-VARIETAL WINES
The majority of Italian wines are mono varietal, or with a small percentage of blending varieties. Tasting varietal wines helps in learning the primary aromas of the grape and to detect the sense of place, the terroir, to recall the information you learned while smelling or sipping your wine. Unless blending is a tradition for the wine region you are studying (like Valpolicella for instance), I truly recommend varietal wines for your Italian wine study groups.
VISUALIZE, DREAM ABOUT THE PLACES AND HAVE FUN
A glass of wine makes you travel around the world and through the huge diversity of Italian wines you can discover the beauty of this country. I always try to imagine the local people, sipping the local wines in the bars, restaurants, eating local food, this helps me to create a visual memory of that specific grape or wine region. I like to look for inspiration on Instagram or Pinterest, to store in my mind a picture of that specific area or smell or flavor. This might work if you are a visual person, if you are not, at least it's fun and helps you to steam off.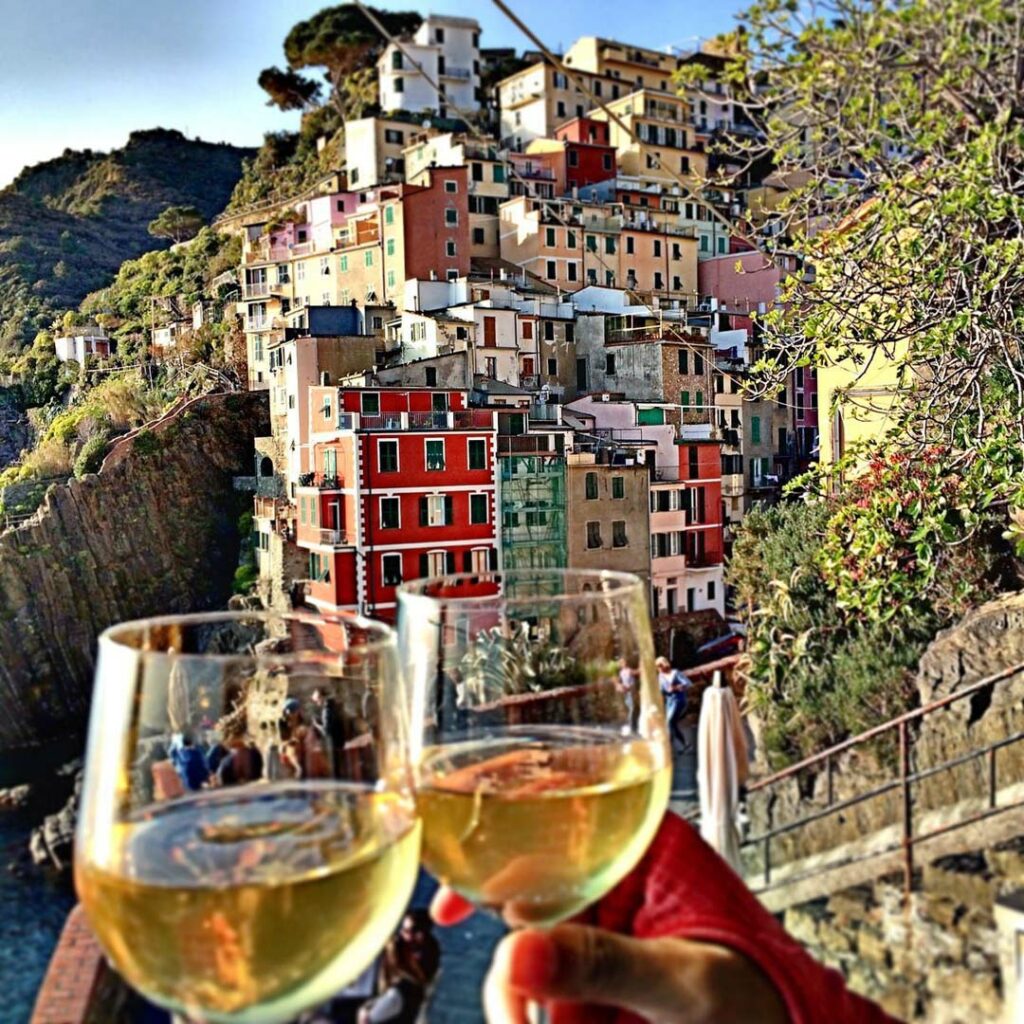 …and enjoy the journey to your advanced wine knowledge!