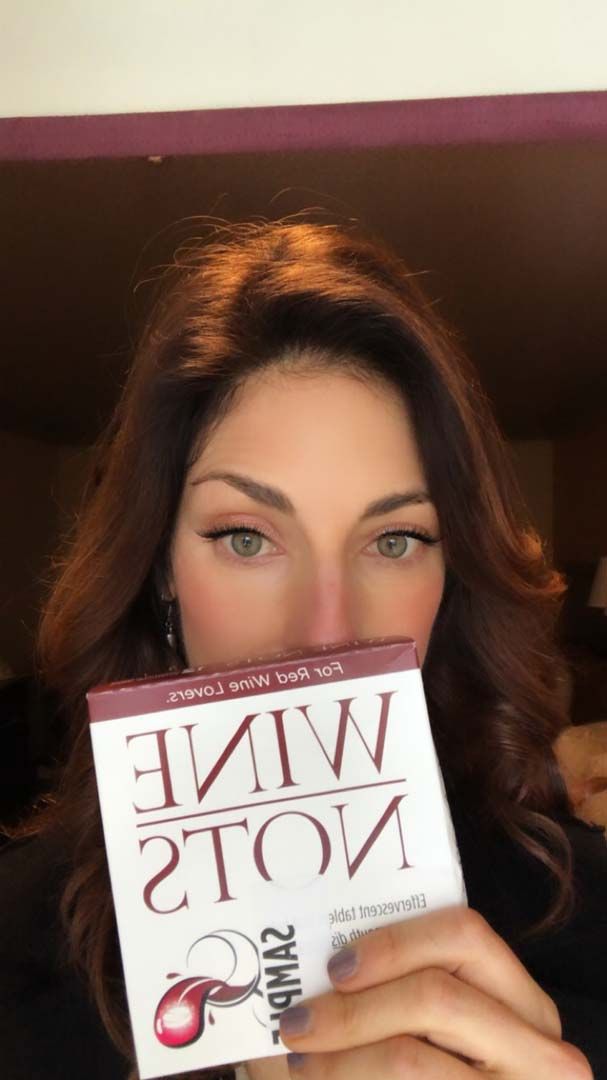 Hangover prevention shots, "healthier" wine, palate cleanser…worthy or not?
There is no shortage of unique products related to wine—whether that be a tool to aid in consumption, something to cleanse the palate in between glasses, or even accessories made to make the experience more enjoyable. Of course, there are also those "health-related" products that claim to reduce the after effects of consuming too much wine—or even wines that claim to be "healthier" alternatives than traditional wines.
Today's society is all about trying new things and creating products that gratify specific needs or desires pertaining to wine. These types of products can prove to be helpful to some; whereas to others, they tend to be just another gimmick marketed to consumers as doing something that it does not actually do. In order to explore this topic further, I will delve into a few products I have recently discovered. There is a link to my IGTV video about this topic at the end of the article. 
Wine Nots
Wine Nots, effervescent tablets that help to cleanse mouth discoloration caused by red wine, were created by Lynette Batton after she encountered an uncomfortable situation where her tongue would not get rid of this discoloration with soap and water. After being in this predicament, she realized that no product existed for her to rid her mouth of these stains, so she decided to create her own.
One of the somewhat negative side effects of drinking red wine is quite clearly its ability to discolor and stain a person's tongue promptly after consuming it. This is caused by the pigments in wine which are composed of different types of phenolic compounds, including anthocyanin and tannins. Now, the stains from these phenolic compounds bring discomfort and prove only to be bothersome at most; however, these tablets seem to have shown proven results and quite satisfied customers in the testimonials from their website.
These Wine Nots come in either single packs or packs of 12, and they have a lemon-lime flavoring. Also, the Wine Nots website mentions that their products are patented as both a mouth cleanser and freshener as well.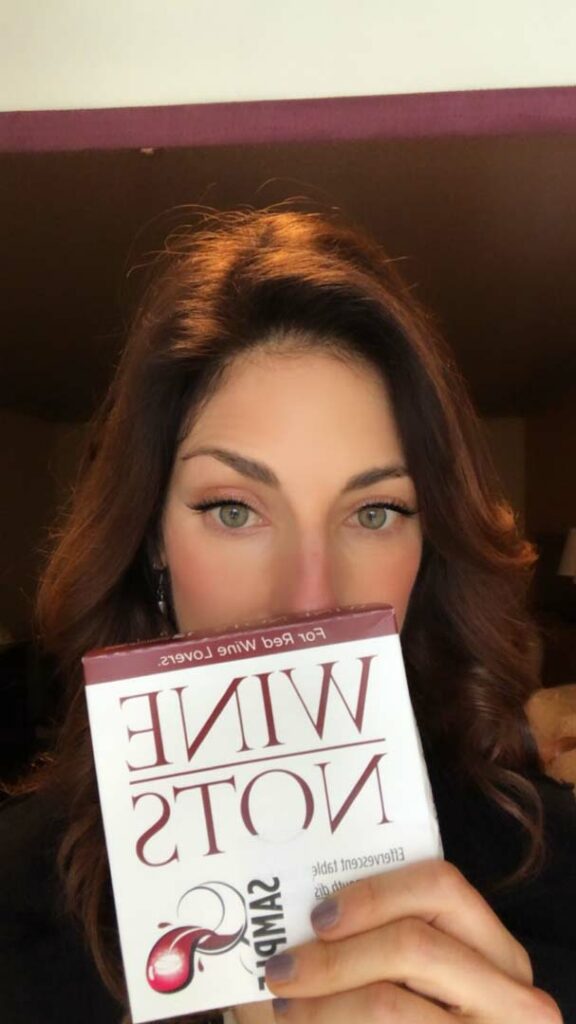 My opinion: I tasted these tablets during the San Francisco Chronicle Wine Competition, while I was serving as a judge and tasted more than 120 wines per day. I can say it works: my tongue and my teeth were badly stained at the end of the day, Wine Nots cleaned most of the discolouration, the taste is pleasant and the ingredients are natural. It's effective, so if you feel embarrassed by the aspect of your mouth after drinking red wine, I definitely recommend to give it a try. Available for purchase here.
DrinkAde, the hangover experts 
DrinkAde, which just changed its name in 2018 from Never Too Hangover, is a drink that claims to "restore vital nutrients and attack dehydration" in such a way that prevents a hangover after drinking their products. Founded by Parrish Whitaker, DrinkAde is derived from Whitaker's experimentations with a "nutrient-rich antioxidant formula" suggested by his family's holistic doctor; the formula was based on the one given to his family when his dad donated a kidney to his sister who was battling Lupus. He found that this formula was successful in "restoring vital nutrients and attacking dehydration," both things that are affected when one drinks to excess.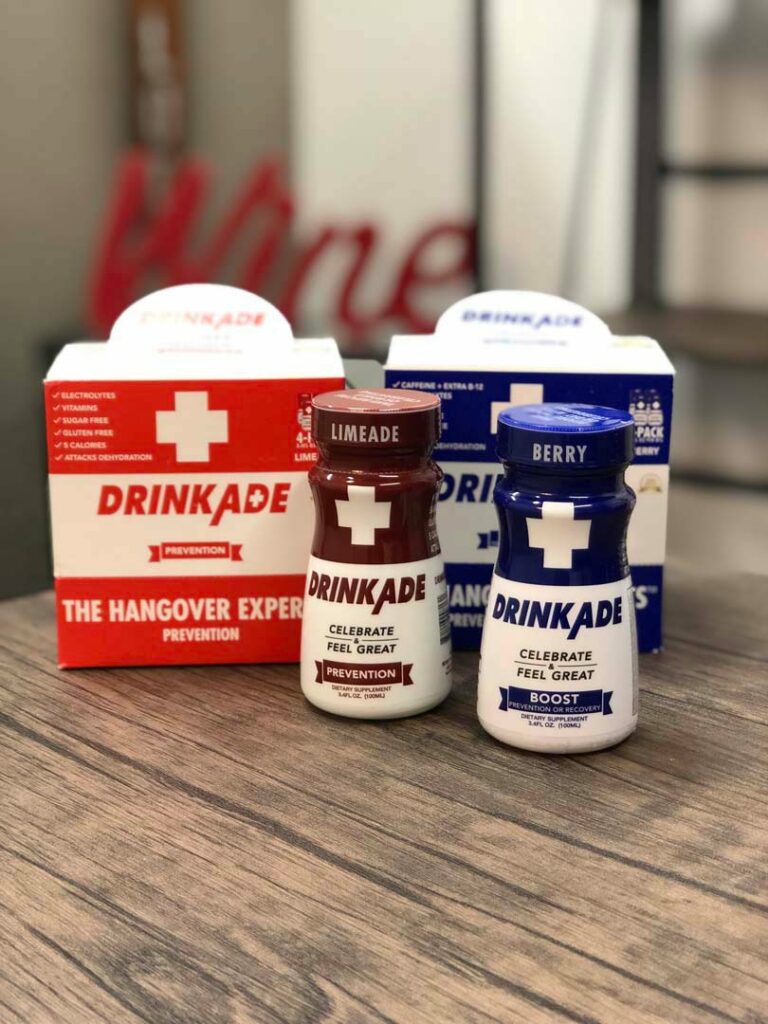 Of their two products and flavors, the Prevention limeade-flavored drink is used as a preventative measure to be consumed before you drink, and the Boost berry-flavored drink is used in both prevention and recovery. The Prevention drink is formulated without caffeine, and the Boost drink is formulated with both caffeine and double vitamin B-12.
My opinion: it's hard to say whether this product works or not, because I never get hangovers. I don't drink wine to get high, I drink wine to enjoy the sensorial experience, the flavors, the pairing with the food, the culture behind that glass of beauty. Drinking to get high or numb it's insulting the hard work of the wine producers, in my opinion. That being said, the product is a mix of vitamins in high concentration, way above the daily dose recommended in a normal diet. I don't know if it can be harmful or not, I am not a doctor, it just doesn't sound right for my body. Drinking and treating your body mindfully should be everybody's goal for wellbeing. Taking a hyper dose of vitamins and caffeine to prevent (or get over) a hyper dose of alcohol doesn't fit with my vision and my choices.
FitVine Wine
FitVine Wine is a wine company that was formed out of a pact that a group of friends made to design wines that reflected their active lifestyles and combined their love for both wine and fitness. Their motto, "We crush grapes, you crush life," demonstrates their emphasis on providing an ethically-sourced wine whose target market is the active, fit wine consumer.
They stress that they are very particular when selecting grapes to use in their wine, and they emphasize that their grapes come from small farmers who are more concerned with quality than quantity.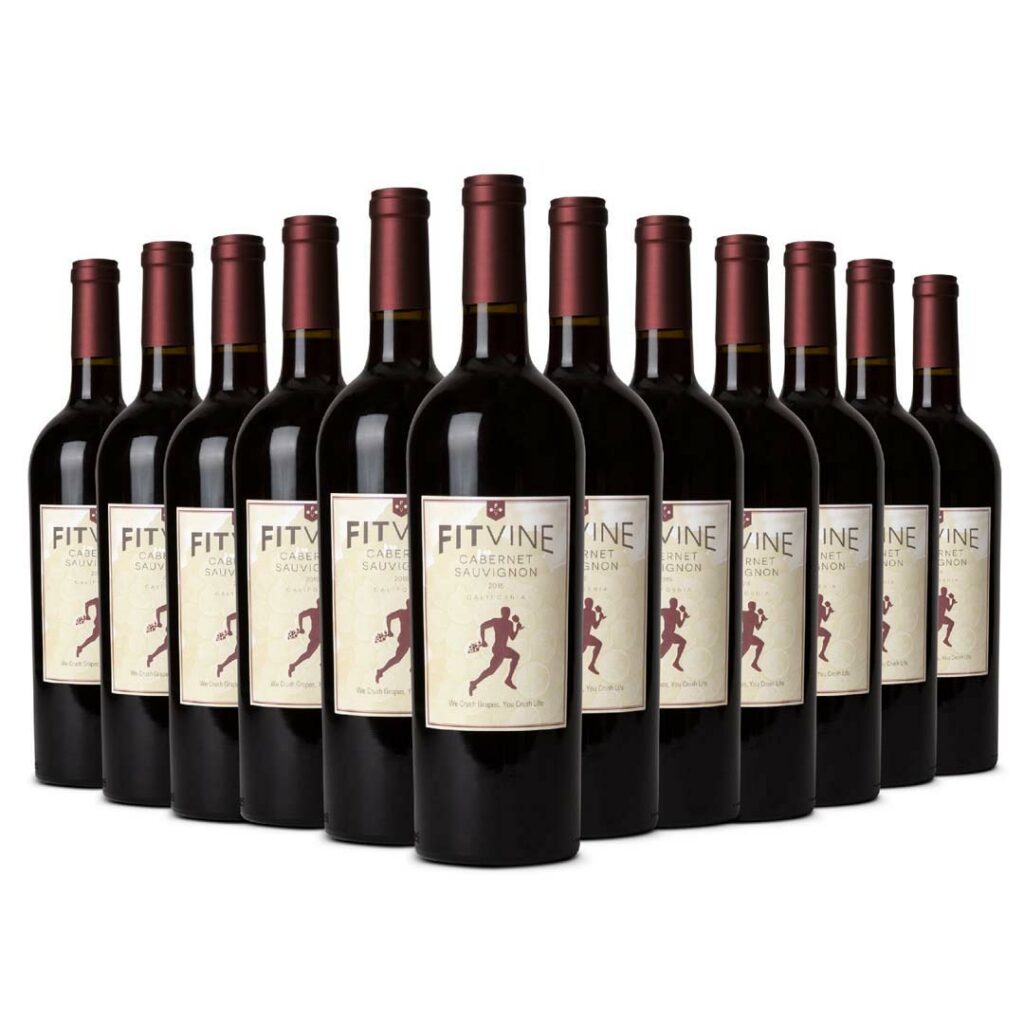 Furthermore, FitVine Wine is made with less sugar, fewer sulphites, and no flavor additives. They believe this is what is responsible for making their wine "healthier" and more "performance enhancing."
My opinion: this does not exactly convey the entire picture. Sulphites are a natural byproduct of fermentation and exist in all wine, and less residual sugars in wines do not make as big of a deal as FitVine Wine asserts. Residual sugar is not as important to worry about in wines that are not fortified because they do not have extra sugars added during the processing time. Basically if you buy a sulphites free dry wine (on the market there are many, see my article here about natural wine and shopping suggestions) is the same as buying a "fit" wine. In my opinion you should buy and drink wine because you like it, not because it's a healthier option. My Italian grandma turned 90 years old last year and she is having a glass of wine with lunch and a glass of wine with dinner. And she is perfectly healthy. This is what my ancestors have been doing since centuries. The secret is not a healthier version of something, it's moderation.
WineBuff
Not a health related product, but something that made my life easier. So I thought it could be helpful for my wine lovers readers. Winebuff by Soireehome is a towel that offers superior moisture absorption and a proprietary weave to wipe off the most stubborn grease stains, making the wine glasses shiny, clean and odor-free (very important for wine tasting that the glass is neutral). Winebuff microfibre polishing towels are made with a proprietary blend of 77% polyester and 23% nylon, ensuring that your glass is nearly transparent. I have tried many microfibre cloth, but this one it's the best in my opinion.
And it features an exclusive Wine Region Map with denominations and appellations. You can choose among Italy, France, Spain, Sonoma and Napa Valley. Available on Amazon.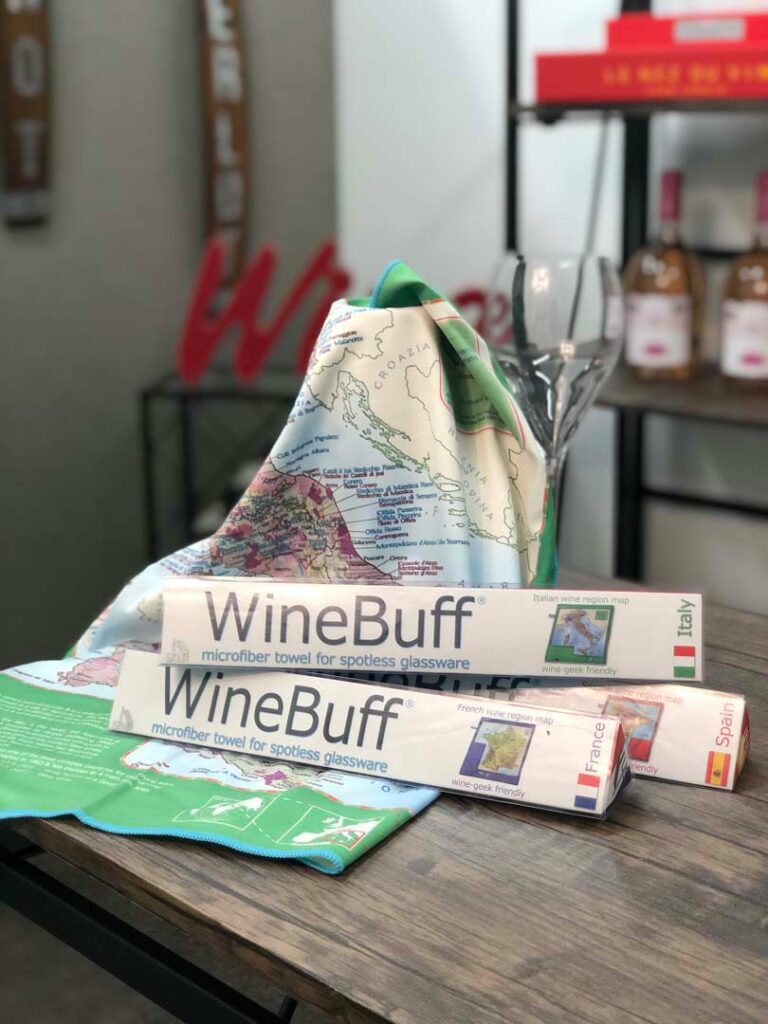 IGTV video
https://www.instagram.com/tv/BtFEJRyFmlz/?utm_source=ig_web_button_share_sheet