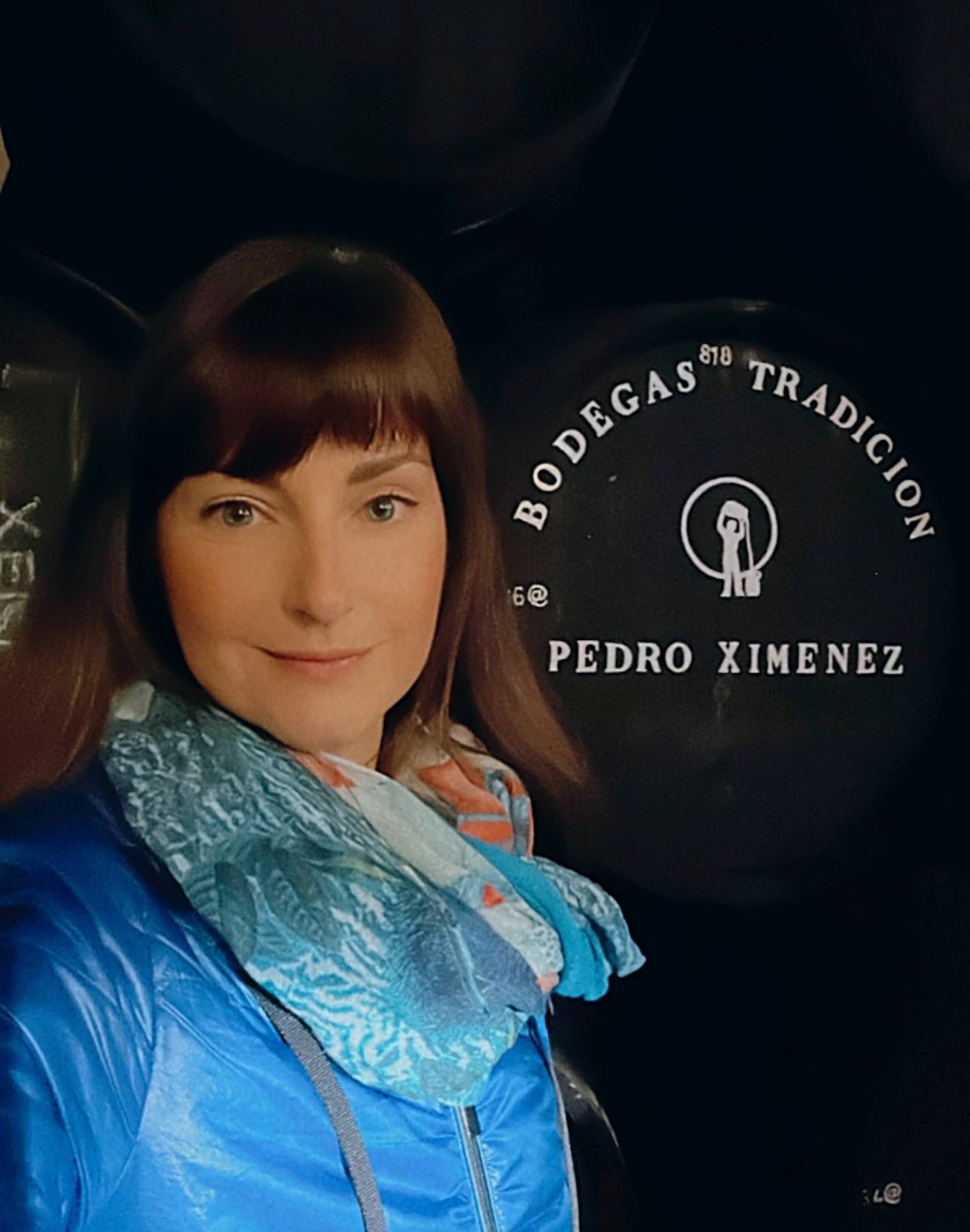 Discovering aged sherry wines in Andalusia
Visit to Bodegas Tradicion, Jerez de la Frontera
You cannot visit Andalusia without stopping in the Sherry Triangle, homeland of the fortified wine whose history is deeply linked to the culture of this land.
In addition to architectural wonders that incredibly blend Western and Arab culture into symbols of extraordinary beauty, in Andalusia you will encounter the tradition of sharing small snacks of local products (tapas) accompanied by a glass of sherry, often tapped straight from the barrel in what they call tabancos in Jerez, the equivalent of European taverns, which were born in the 17th century as a place to meet and taste local wines in bulk.
I have always been fascinated by sherry, a wine with a wide range of flavors, nuances and styles, and I enjoy experimenting with culinary pairings with the complexity of aromas of a wine whose production process is articulated and made possible by a particular combination of climate, molds, terroir and craftsmanship.
In this video (on YouTube) I offer a visit to Bodegas Tradicion, in Jerez de la Frontera, during which the production steps, the grape varieties and the styles are very well explained. I chose this winery because it is the only producer in Jerez de La Frontera that exclusively bottles very long aged Sherry. Their wines are not filtered and no sulfites are added either during the aging period or at bottling. They follow the ancient and traditional process of Sherry production.
Although only founded in 1998, the winery is a continuation of one of the oldest wineries in Jerez. In fact, it was born from the ashes of Bodega CZ, J.M. Rivero, the oldest Sherry winery founded in 1650.
Today Bodegas Tradición is the most established producer of aged Sherries, with numerous international awards and an inventory of old Sherries that is unparalleled in Jerez.
All bottles are produced in very limited quantities and hand-numbered.
The tasting also includes a visit to the Rivero family's private art gallery, one of the most extensive private art collections in Spain.
If you are interested in a tour of Andalusia you will find many insights in the featured stories on my Instagram profile. It is a region that really struck me for its history, art and culture but also for its cleanliness, tourist services and great food.