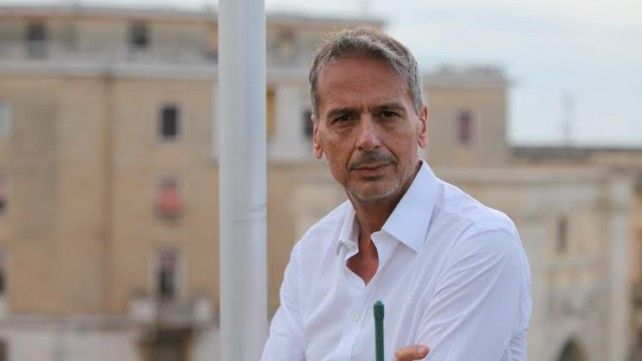 Claudio Quarta, the Salento producer who showed me what can't be seen… yet.
Here is what I will never forget about my first meeting with Claudio Quarta and the main reasons why I feel so blessed in doing my job: wine can be the connecting tool between dreamers and souls.
Even before shaking my hand and saying: "I am Claudio, please to meet you", he handed me a leaf and said: "Smell it". It was wild mint, just grabbed from the backyard of his parking lot, where we were in that specific moment, ready to jump on a car to go visit the vineyards. I remember I thought: this is it. This is what is all about: a winemaker who introduces himself with a smell. He had me in 5 seconds. But it was only the beginning.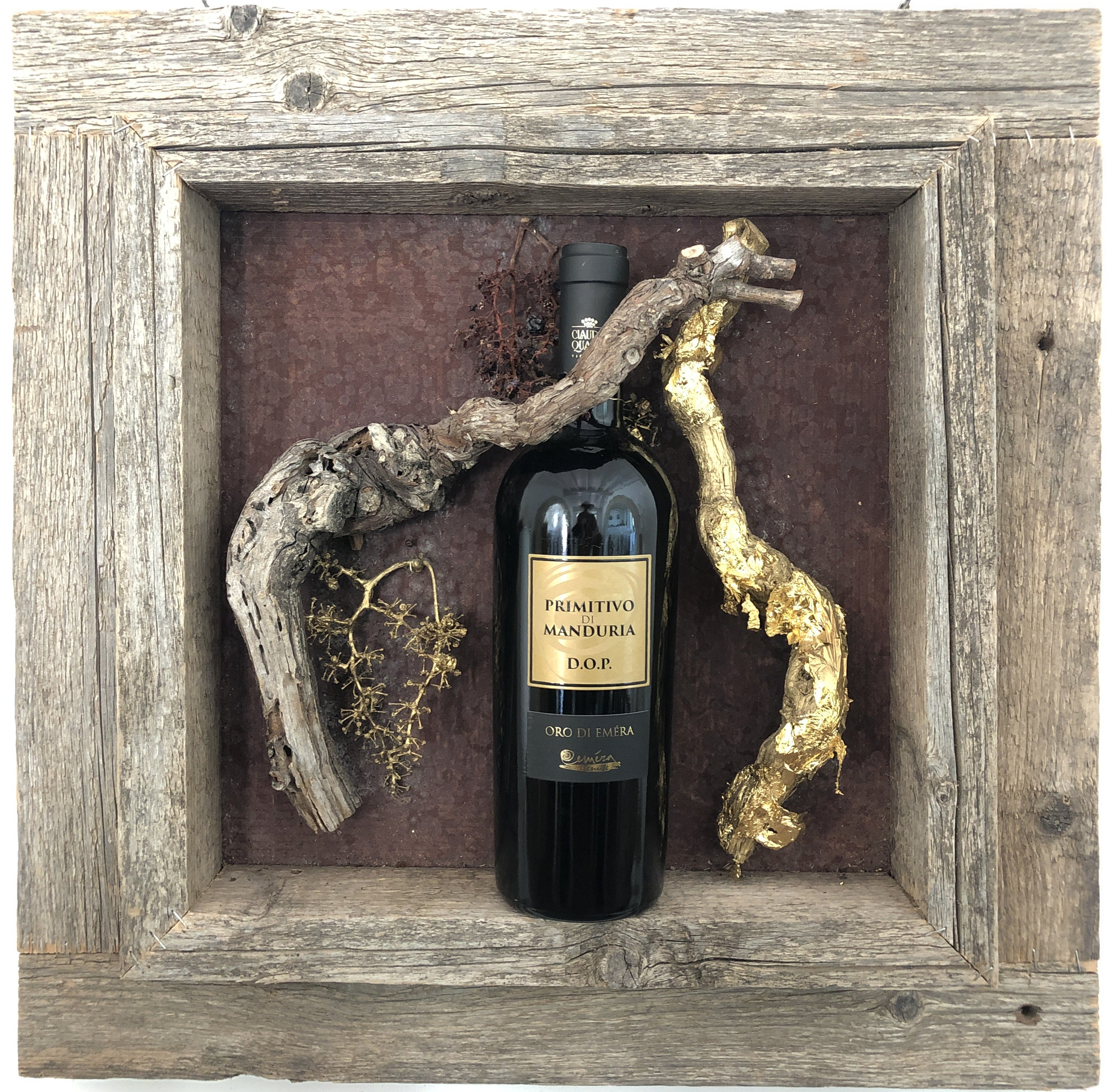 During our car transfer he didn't talk much, I asked a lot of questions and I was wondering why he was driving away from the land, straight to the shoreline if we were supposed to visit the vineyards in the opposite direction. Ten minutes of light conversation after, we parked closed to the shoreline: "Get out of the car, look around and feel the breeze" he suggested. The Lizzano beach was a paradise and the wind coming from the Mediterranean sea was so fresh and reinvigorating, it was midday and the sun was burning as hell, but that breeze brought me back to life!
Then we jumped on the car again, heading to the vineyards… we drove through his land, he explained me a little bit about his history and viticultural choices (see below for details), but instead of stopping by the vines, as I was expecting, we stopped by a wheat field. It was June and the wheat was almost ready. "This is Senatore Cappelli" he said and guys, I couldn't resist: the little girl, who grew up in the country side, came out of me and together with Claudio's daughter Alessandra (a few years younger than me, in charge of marketing and sales at the Quarta group) we ran into the wheat field, hiding between the long leaves and letting our inner child out (photographic proof below). I don't know why I did it, it was totally unprofessional, but with the Quarta's I felt free, because they were showing me their land first, not their business, not their company, but their essence: he wanted me to feel the land, through the smells (the wild herb), the climate (the winds at the beach), and the traditional crops (the Senatore Cappelli wheat field), we even tasted the grains from the plant. And then, only then, he started talking about his dream, his vision and his mission: to be an international ambassador for Salento, through his wines, to generate business opportunities for his land, and worship culture for his territory.
He showed me Casino Nitti, which is an ancient Palmento (wine production place of the beginning of the 1900's), once property of the Prime Minister of the Reign of Italy Francesco Nitti.
Claudio Quarta fell in love with the estate and had a vision: he wanted to turn Casino Nitti into a cultural hub for wine making and viticulture, restoring the place and opening it to the public, producing wine in the ancient traditional way. His project is incredible, but it's stalling because of Italian bureaucracy and bad public administration. But he showed me the place anyway and this is what I will never forget about him: he hasn't shared with me only his passion, his company's values, his philosophy as many producers do, he shared with me a dream, something that is not there yet, that you can't see, but you can imagine.
It was so intense, I felt the emotions and the motivations behind that dream. Watch my Youtube or IGTV video to get it, or partially witness it… What you can do better? Go and visit Tenute Emera, the place where people work everyday to build that dream. One step at the time.
Here the informative part of the reportage, with all the references to the wines.
Claudio Quarta story
The Claudio Quarta Vignaiolo group aims to tell the vibrant, exciting story of southern Italy's wine landscape—all the while highlighting the tradition, the distinct flavor profiles, and the beauty of the region's wines. After he abandoned his career as a researcher and pharmaceutical entrepreneur in 2005, winemaker Claudio Quarta established two wineries in two different territories with the sole purpose of creating wines that rediscovered the taste of Puglia. He also owns an estate in Irpinia, where he produces Taurasi and other local wines of Campania.
In realizing an old dream of his, Claudio Quarta was also joined by his daughter Alessandra who assists in managing their company. The first estate created, Tenute Eméra, is located in Lizzano, and it was followed shortly after by Cantina Sanpaolo in Torrioni (Campania), which was then succeeded by Cantina Moros in Guagnano (Salice Salentino area) in recent years. Through these wineries, Quarta has successfully garnered respect for its precise way of expressing the southern Italian wine identity; in remaining attentive to the traditional methods of production and incorporating modern-day technology, the Quarta wineries gave a great contribute to the improvement of Puglia wine profile.
Tenute Eméra and Cantina Moros
The largest of Claudio Quarta's cellars, Tenute Eméra is situated in the province of Taranto near the sea with vineyards that extend across the estate's 80 hectares—more than half of which were planted in 2007. Cantina Moros, located in the province of Lecce, is the smallest of the estates owned by Quarta and is in the heart of the Salice Salentino DOP.
Tenute Eméra, whose name refers to the Greek goddess Hemera who symbolizes the day, exists as a tribute to the culture of the ancient Greeks. Part of Tenute Emera is Casino Nitti, the estate eI mentioned in the introduction of this article. In Casino Nitti farmhouse there are ancient millstones from the early 1900s, remains of the traditional wine production, and when they are finally restored, they will be utilized once more to continue the traditional methods of crushing grapes with feet. Here, the indigenous varieties—including Primitivo, Negroamaro, and Fiano—are grown alongside international vines, such as Syrah, Merlot, Cabernet Sauvignon, and Chardonnay. Closed to Casino Nitti Claudio Quarta has a biodiversity experimental vineyard, in collaboration with the University of Milan, where they planted more than 500 varieties to study how the vines behave in water stress conditions and analysing the impact of climate change.
Tenute Eméra's production and cellar is located just 5 minutes away from Casino Nitti, it is built underground with three different levels, beginning at seven meters above sea level and going further 13 meters. Because of this structure, there is a certain reduction in energy usage and the necessary thermal dynamics are retained.
Cantina Moros, an example of post-industrial architecture, is a winery that evokes a sense of the melding of artistry, history, and modernity in one distinctive space. Because only one wine is produced here in only six thousand bottles each year, this winery is a true rarity and the only of its kind in all of Puglia. It is on the nearly three acres (one hectare) of vineyards here that Negroamaro and Malvasia Nera grapes are grown from vines that are more than 60 years old. Nonetheless Quarta turned the winery in a cultural centre for the community, often hosting art shows, concerts or conferences, free and open to the public.
Wines produced
Between these two Claudio Quarta wineries, Tenute Eméra and Cantina Moros, there are 10 wines produced—nine of which are produced at Tenute Eméra and only one exclusively produced by Cantina Moros.
Amure
Amure wine, produced by the Tenute Eméra estate, is made with grapes grown in a soil comprised primarily of rock fragments with a medium texture. This white wine is composed of 93% Fiano di Avellino grapes, with 7% Manzoni Bianco, a grape variety obtained from a cross between Riesling and Pinot Blanc grapes.
The grapes used in Amure wine are harvested in the middle of August, immediately following sunrise, to avoid possible spontaneous fermentation. This wine is aged in steel vats after the fermentation process, which occurs at a regulated temperature.
Anima di Negroamaro
Anima di Negroamaro wine, also a product of the Tenute Eméra estate, is a deep red wine solely made from Negroamaro grapes. This multi-award-winning wine benefits from the estate's rocky soil composition and the warm Mediterranean climate of Salento that contribute to its terroir and ensure the ripeness of the grapes. Because it is made with 100% Negroamaro grapes, Anima di Negroamaro is a dynamic, full-bodied wine, high in tannins, which are refined and elegant.
Harvest is usually at the end of September, grapes are gently pressed and transferred into steel vats for 15 days maceration and fermentation at a controlled temperature. Partially aged in stainless steel and partially in wood barrels.
Anima di Primitivo
Crafted with 100% Primitivo grapes, Tenute Eméra's Anima di Primitivo wine is a full body red, of Primitivo di Manduria DOC appellation. Because Primitivo grapes are known for ripening early since they accumulate sugar early in the season, they are considered to be mostly fruit-forward wines; Anima di Primitivo wine is no exception, but it shows a great acidity and soft tannins.
Harvested in early September, the maceration on the skins occurs for 7 to 10 days, this is enough to extract all the fruit forward flavours of Primitivo. After spontaneous malolactic fermentation, it is refined in stainless steel tanks and partially in barrels/
QU.ALE
QU.ALE, the first democratic wine, is a Salento Rosso IGP wine; it is the first project by Alessandra Quarta and the inception of The Wine Democracy movement. It is both named after Alessandra (QUarta ALEssandra)and the word "what" in Italian (QUALE), and it was created with the hopes of consumers asking themselves the "what" questions when it comes to inspiring positive change. With the code present on each bottle, the consumer can vote online the nonprofit associations QU.ALE will donate 5% to. More on Quarta's website.
Moros
The Moros Salice Salentino Riserva DOP produced by Cantina Moros is a deep red wine produced with predominantly Negroamaro grapes, along with 3 to 5% Malvasia Nera grapes. The grapes are grown in a soil that is mostly clay, mineral rich and with a certain presence of limestone. Because Cantina Moros is located outside the town of Guagnano on land that covers just over one hectare, the Moros Salice Salentino Riserva truly distinguishes itself from the other wines crafted by Claudio Quarta's cellars for its unicity (only 6.000 bottles produced).
The Negroamaro and Malvasia Nera grapes are handpicked within the last 10 days of September, and they yield an overall 2.8 tons per acre. After the harvest, the wines are fermented in 5,000 to 10,000 liter stainless steel tanks for about three weeks where they also are pumped over frequently. Then, the wine ages in stainless steel and French and American oak barrels for 16 to 18 months.
The 60 years old vines deliver a true gem: a wine that I kept smelling and smelling for 2 hours, constantly changing in my glass, so complex and fascinating: rhubarb, tobacco, tea leaves, black olives, cacao, mixed to dark cherries, plums, blueberries. Very evocative wine.