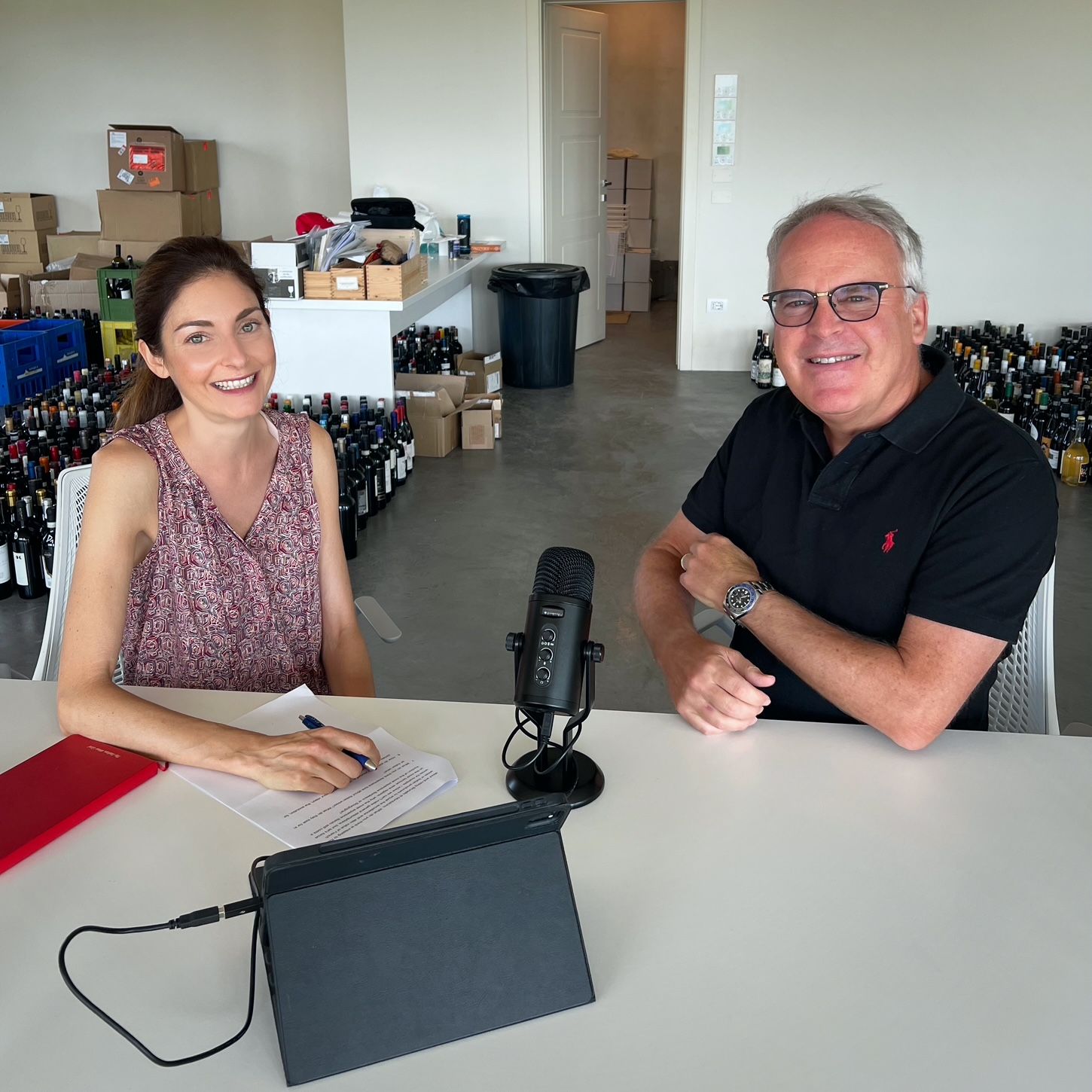 A chat with James Suckling: his story and what do Americans look for in Italian wines
I arrived almost an hour early, getting up well before dawn in order to make it to his tasting headquarters in Tuscany and take advantage of his only half-hour free time in his busy schedule. I wouldn't have missed for anything in the world the opportunity to exclusively interview one of the world's most influential wine journalists.
You are about to listen to a chat with James Suckling who needs no introduction.
You're going to hear how he managed in ten years to establish one of the world's most important wine review media, managing nearly 30 thousand tasting samples and one of the most followed news platforms that has also spawned international tours and prestigious events, mainly in the US but also in Asia.
I do not want to reveal the unreleased content in these lines, but I anticipate that you will hear from him the story of how after 29 years at Wine Spectator he wondered if it was time to do something of his own. How he decided to take the risk, initially underestimating the logistical commitment of an organized facility to handle tens of thousands of bottles.
I asked him how he lives the responsibility of moving the market with the high or low scores given to wineries. We also talked about integrity and method.
The second half of the interview focuses on Italian wine: why did Suckling specialize on Italian wine, what does he love and what Americans do look for in an Italian wine. What are the reasons Italy is struggling to grow in value, why do the most expensive Italian wines on the market cost a fifth of the most popular French wines?
Half an hour of inspiration and constructive dialogue.
I include below some insights that Suckling related while answering my questions and that may make you think about the perception of Italian wine internationally
"Being an entrepreneur is to find a solution when things don't work out properly. This is what I do, I find solutions."
I believe in new journalism, I believe in being part of the story, in 1997-1998 in Italy there was a generational change to discover and to tell
I visited Italy for the first time as a wine journalist in 1983, it has been fascinating, but at that time wines were not so good, I remember some smelled like Parmigiano, but people were so warming, welcoming, it was magical. I said one day I will come back and live here.
In the 80s the oenologist's job was to fix problems, in the mid 90s the oenologists started stylizing wines. That was a revolution for Italian wine.
People want ratings because it's much easier for them to understand the quality of a wine. Especially today with the social medias, ratings are more popular than ever.
What is special about Italian wines and Americans really look for is that every bottle is like a GPS, it takes you to a new place, with different food, traditions and landscapes.