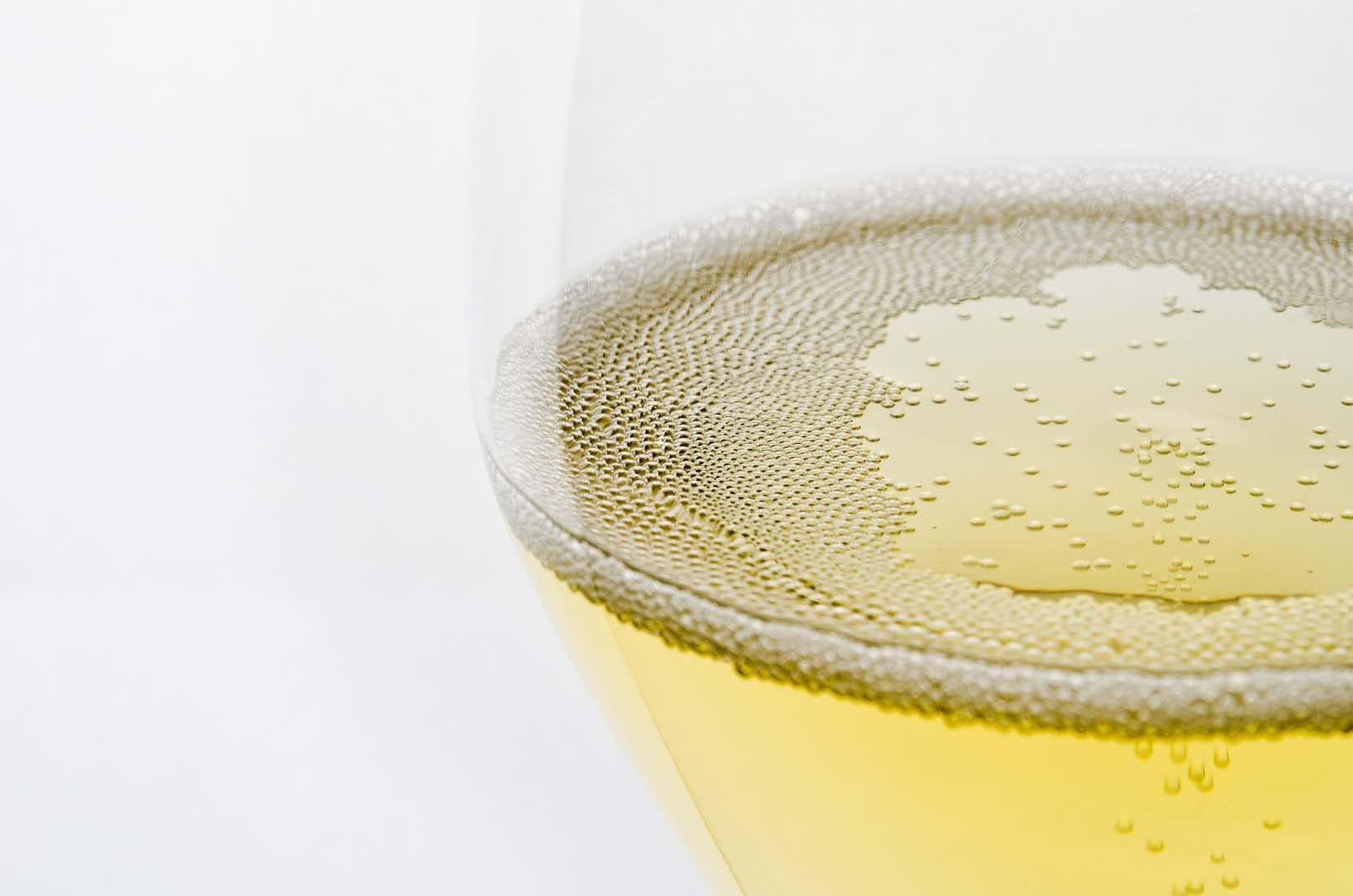 2018 resolution: TOAST DIFFERENT! 5 reasons why you should choose Franciacorta wines
Looking for variety when it comes to sparkling wines to ring in New Year's Eve? If you get bored about the usual, most common bubble choices (expensive champagne or cheap Prosecco), you may consider something that's right in the middle: Franciacorta. Metodo classico (or champenoise method) wines produced in the wonderful landscapes around lake Iseo, in Lombardy, Franciacortas are the new wine geek trend, champagne-like but with an Italian twist.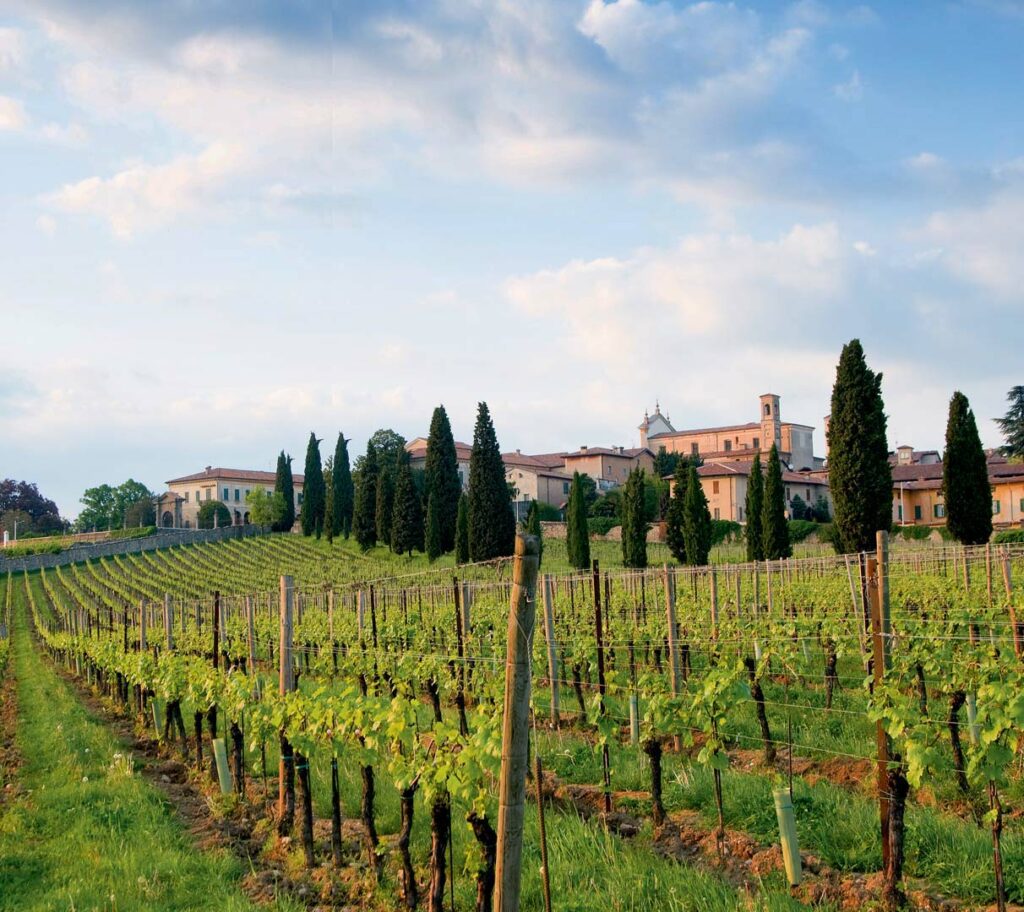 1. NATURAL AND SUSTAINABLE FARMING
Franciacorta has been on of the first Italian wine region to believe in organic and sustainable farming. Today, the proportion of surface area cultivated using natural methods and certified as such is equal to 2/3 in Franciacorta, and the remaining land is in any case cultivated using methods with low environmental impact and integrated pest control. The purity of the fruit is really important to the local producers: I have visited the area many times and seen with my own eyes how their efforts go in the direction of obtaining the perfect must, which asks for little or no intervention during the wine making process. This include the usage of sulfur for preservation, which is very little in Franciacorta wines. The wine producers association (Consorzio Franciacorta) started an important project, called Ita.Ca® (Italian wine carbon calculator), which  is an internationally recognized method – specific to the winemaking sector – for calculating the amount of greenhouse gases emitted during the production process. More info here.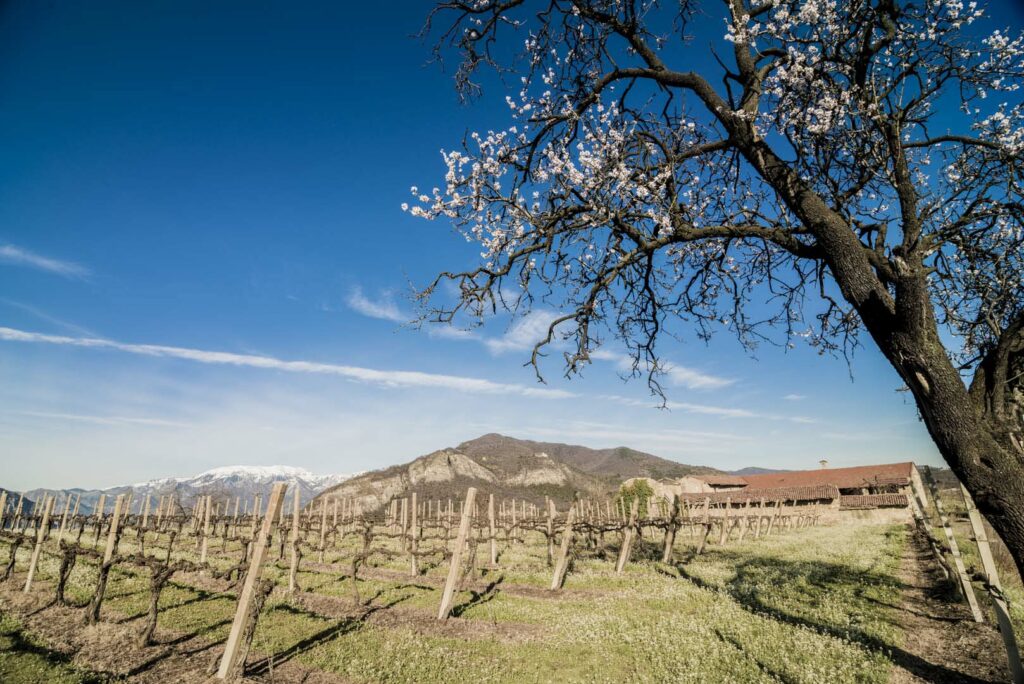 2. GROWERS AND PRODUCERS
This might seem obvious, especially talking about Italy, but it is not if we consider the sparkling wine producers all over the world. Franciacorta counts more than 120 producers, all of them are also growers. This means that each of them can control the whole process: from the vineyard to the glass. Fact which is very rare, for instance, in Champagne, where a lot of producers are just "manipulateur", aka "processors", they buy grapes and turn them into wine, or, in the worst scenario, they buy wines and they just bottle and realise  them on the market. This happens when a wine region produces 400 millions bottle (like Champagne or Prosecco). Franciacorta's production is 17 millions.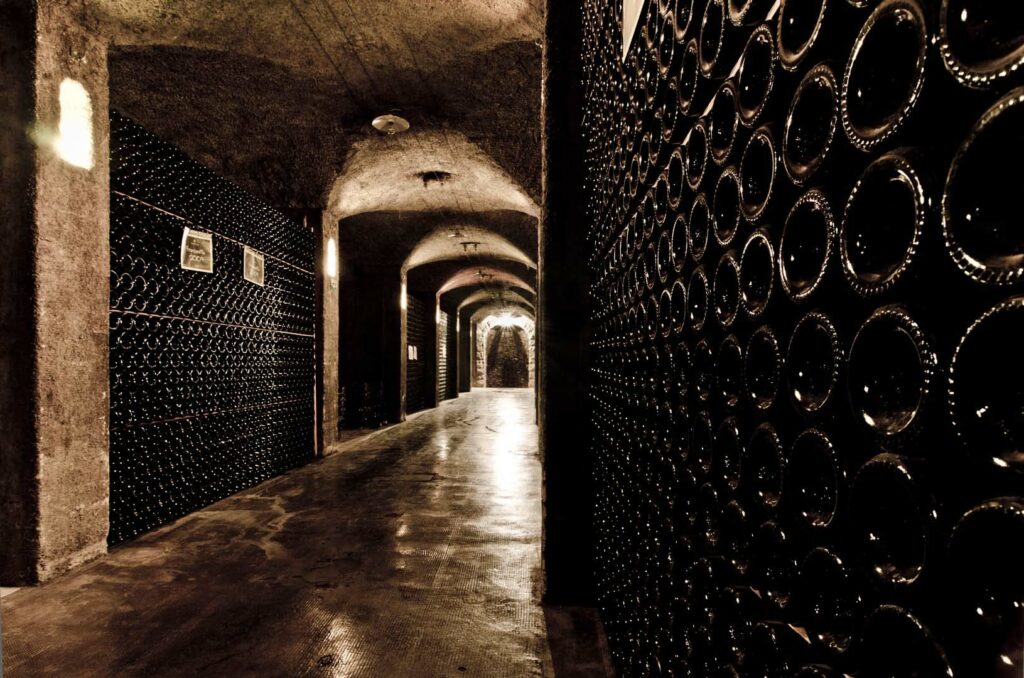 3. LESS SUGAR, AMAZING DOSAGE ZERO
Due to the particular micro climate on Lake Iseo shores, grapes in Franciacorta can reach the perfect ripeness. Chardonnay, Pinot Noir, Pinot Blanc (and from next year the indigenous Erbamat) are the actors in the blend, each cultivar grows better in different spots of the wine region (the crus), but overall we can say ripeness is not an issue, unless exceptional cold vintages. This allows producers to add less sugar at the end of the process (the dosage, the action of adding the 'liqueur d'expedition', a mix of sugar and wine or must and wine, before sealing the bottle). Matter of fact, there are a lot of amazing Pas Dose' (Zero Dosage) Franciacorta, and we can't surely say the same about Champagne, where ripeness and therefor acidity is an issue and the most common dosages are Extra Brut and Brut (up to 12 grams of sugar per liter).
4. VALUE FOR MONEY
It's a fact that Franciacorta costs in average way less than Champagne, but more than Prosecco. First of all, let's be clear: you can't compare Prosecco and Franciacorta since the method of production is not the same. From the harvest, it takes less than one year to release a bottle of Prosecco on the market,  while it takes minimum 2 years and a half for a bottle of Franciacorta. Prosecco is a single cultivar (only Glera grapes) refermented in stainless steal tanks, Franciacorta is a blend (a cuvee' of fine wines) refermented in the bottle, like Champagne.
Coming to the point: you can drink spectacular high quality, even vintage, Franciacorta for the same money you would spend to buy a commercial, entry level Champagne. Average prices goes from 20.00 to 65.00 $ per bottle. So, why are you still wasting your money? Don't believe that? wine-searcher.com  it!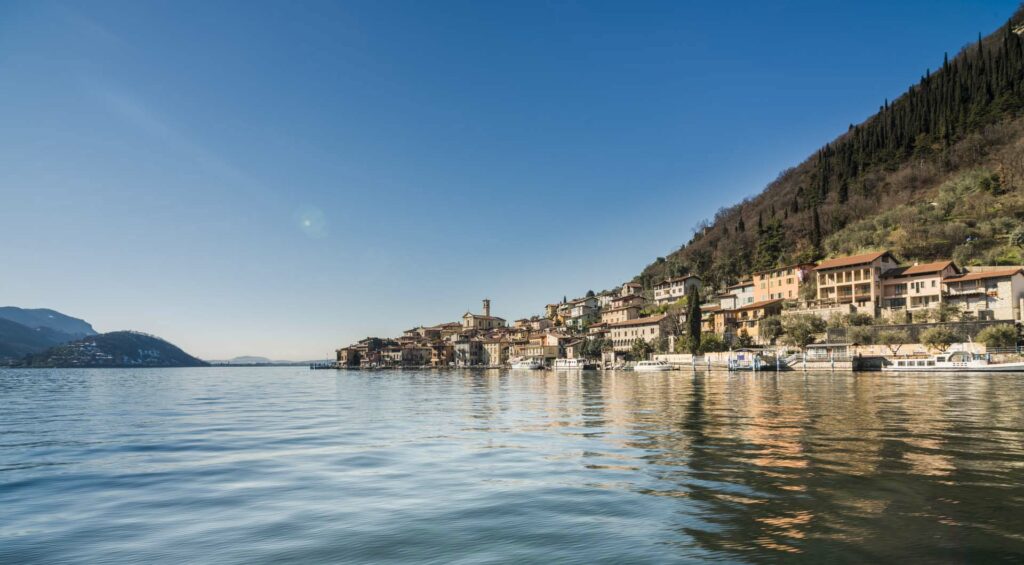 5.IT HAS SENSE OF PLACE… IT'S ITALIAN!
Last but not least… Franciacorta is a terroir driven wine, more than the majority of Champagne on the market, which are produced with grapes coming from all over the big wine region. If you like wines, I am sure you like to detect that sense of place in the glass, that personality which makes the wine region unique and recognisable, which marks a style. This is a characteristic which is not common in sparkling wines, due to the more complex method of production (more steps than still wines production, more stress for the grapes). Trust me when I say that a glass of Franciacorta makes you feel there, smelling the aromatic herbs along the lake shores, the lemon trees, the lavender, the damp forests during fall season, the typical lacustre hint. A quick trip to Italy and a different style to toast with and welcome 2018, what else? Dare to drink 'out of the box'.
Cheers!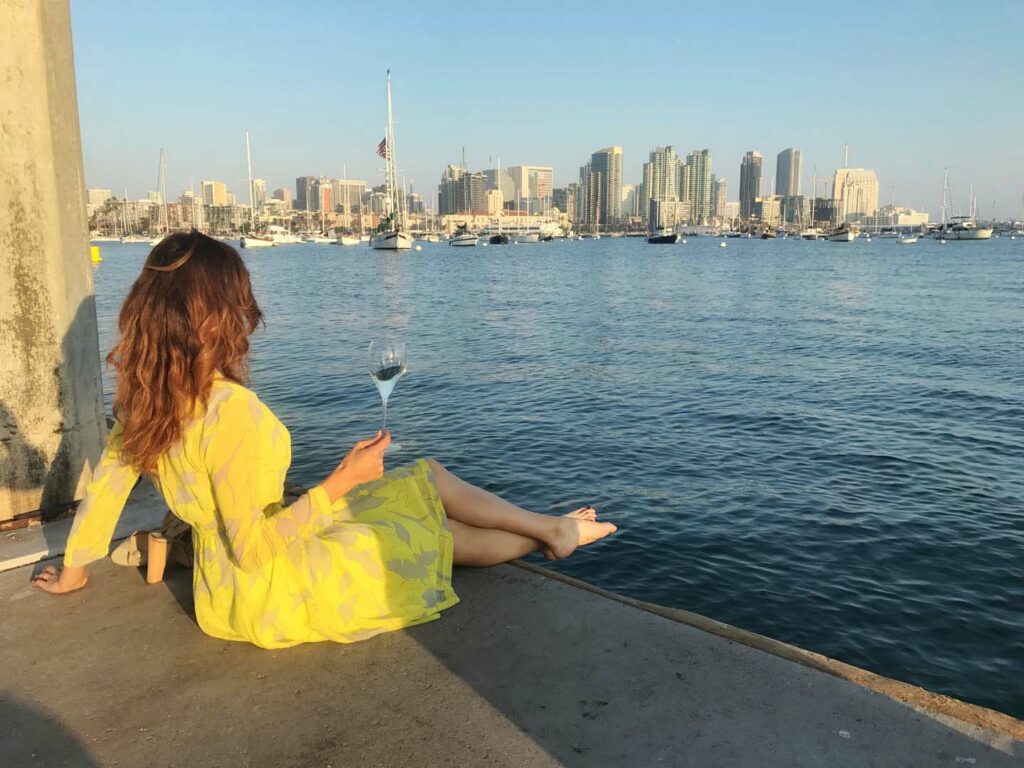 LIST OF FRANCIACORTA WINERIES AVAILABLE IN THE U.S.
(availability may change State by State): 
Antica Fratta

Fratelli Berlucchi

Barone Pizzini

Bellavista

Berlucchi Guido

Biondelli

Bonfadini

Ca' del Bosco

Cavalleri

Cola Battista

Contadi Castaldi

Cortebianca

Ferghettina

Gatti

Il Mosnel

La Montina

Lantieri de Paratico

La Valle

Le Marchesine

Lo Sparviere

Majolini

Mirabella

Monte Rossa

Montenisa

Ricci Curbastro

Ronco Calino

Villa Franciacorta

Villa Crespia