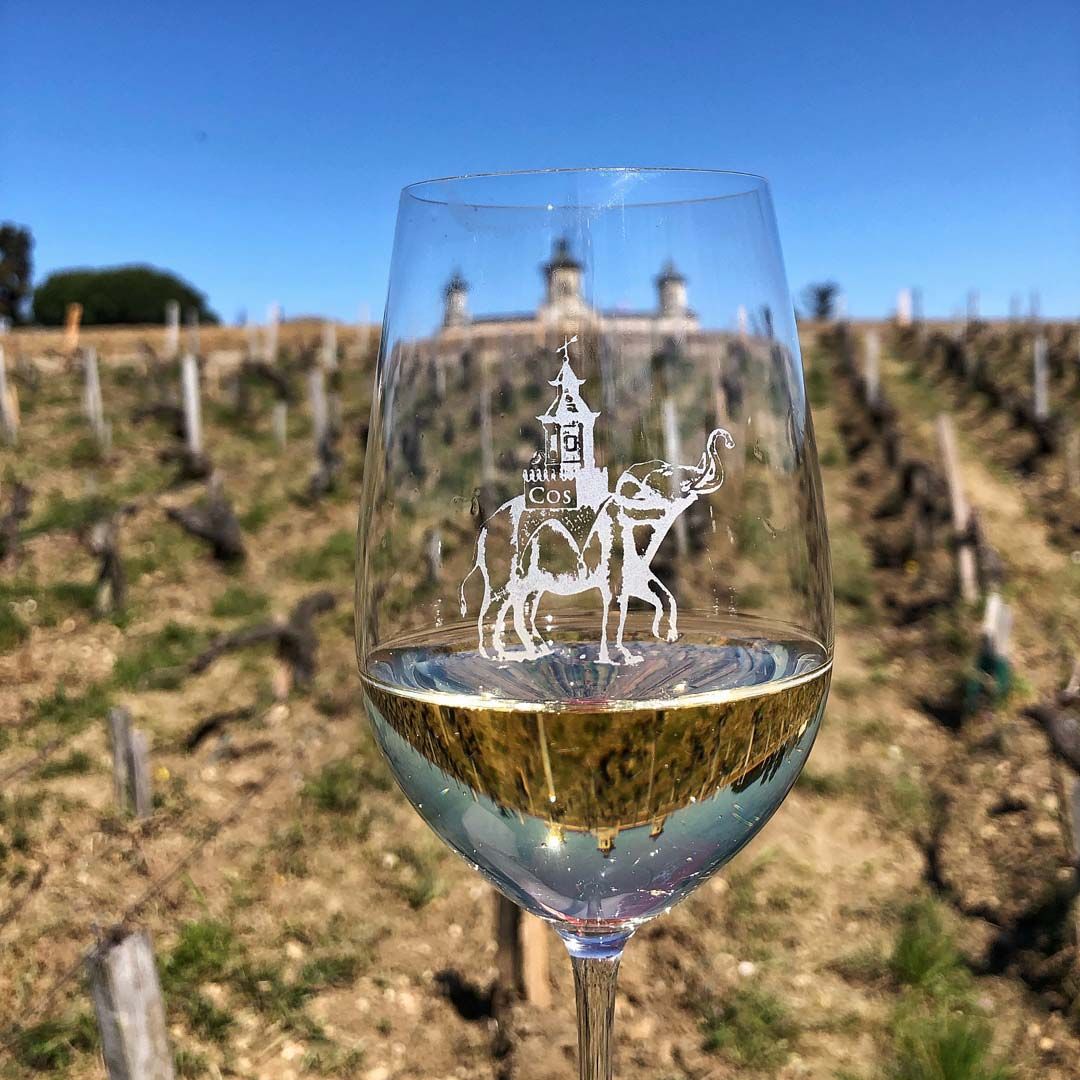 My wine shopping list for the Holidays: under 20 $, organic or geeky but..100% made in Italy!
Here we are, it's that time of the year: the Holidays' season wines shopping list.
Rigorously Italian wines (what would you expect from The Italian Wine Girl??), one red, one rosé and one white for each of these three categories: under 20 USD (because 'value for money' is my mantra), organic and natural wines (because it's trendy and I am exploring new winemaking concepts) and last but not least the "leap of faith" category (because you have to trust me when I say that there is more than the usual Chardonnay and Cabernet).
Ready?
UNDER 20 USD
1. Contadi Castaldi Brut, Franciacorta DOCG, NV
Franciacorta is produced with the same method of Champagne, it is a high quality sparkling wine from Northern Italy with an excellent value for money (remember my mantra?).
This bend of Chardonny, Pinot Noir and Pinot Blanc is full of fragrance, well balanced and refined. The nose is fresh, with floral notes of lime, white peach and green pepper. The mouth is tight and crisp, fresh and smooth at the same time, full-bodied, with a lingering very enjoyable finish.
PAIRING
Franciacorta is a perfect match with all seafood preparation and light fresh cheeses. I would pair it with  fish appetisers like a tuna crudo, a squid salad, oysters, mussels and it works perfectly with sushi.
Where to buy
I buy it online, you can find it now at https://www.wineworksonline.com/wines/Contadi-Castaldi-Brut-Franciacorta-w6576874pp  at 19.98 USD.
2. Ca Maiol, Chiaretto Valtenesi DOC 2017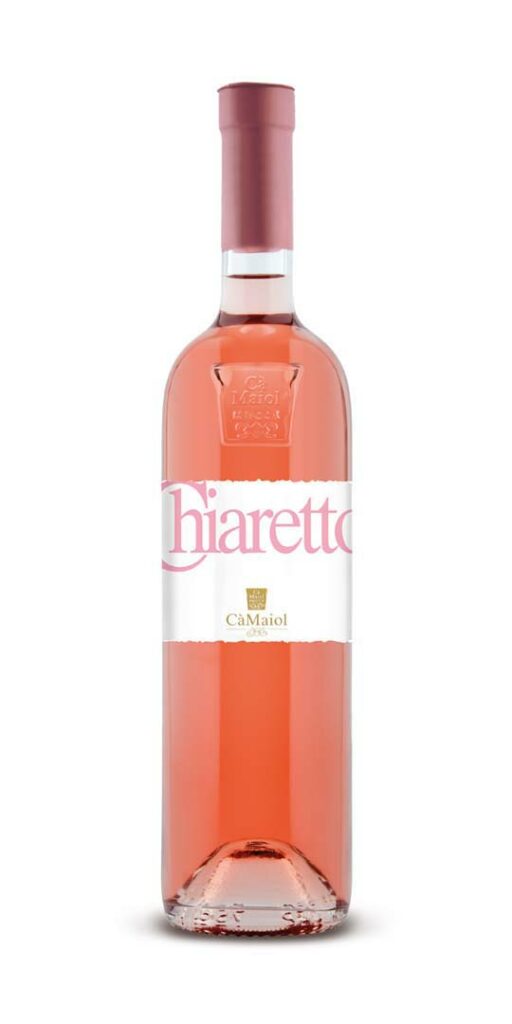 I think rosé wines from Italy are truly underestimated. You can find amazing "rosato" (rose' in Italian) from North to South, each with peculiar characters. This one comes from lake Garda, between Lombardy and Veneto. It's a traditional blend of local varieties (Groppello, Marzemino, Barbera and Sangiovese) and it's fresh, sapid, fruity and elegant.
The Garda Chiaretto is prized for its fragrance and its delicate perfume. Aromas of strawberry and delicate spring flowers, elegant mouthfeel, and flavors of white almonds and red berry fruits.
READ MORE ABOUT ITALIAN ROSATI HERE
PAIRING
Lake fish is the soulmate for this wine, but also white meats, like chicken and turkey works well. Mushrooms salads, goat cheese and, why not, with a Margherita pizza!
Where to buy
You can find it online, it is on sale now on https://www.getwineonline.com/sku12772_CA-MAIOL-GARDA-CLASSICO-CHIARETTO-750ML-2017  at 11.89 USD (reg. 16.19 USD)
3. Cosimo Taurino, Salice Salentino DOC Riserva 2010
This is a great catch under 20 USD, the vintage (2010) is a good one for the area, it is produced in Guagnano, province of Lecce, a town located in the area suitable for the production of the first and largest DOC di Puglia, Salice Salentino.
READ MORE ABOUT SALENTO, HERE.
The traditional blend of local varieties (Negroamaro and Malvasia nera) is well crafted in a rich, elegant, big red wine. What I call a comfort wine, the one you want to open when you need a treat!
Only 3 months in French oak gives to the wine the right amount of smoothness and spiciness. Black fruits, vanilla, pink pepper, black olives: the complexity at the nose is incredible. The palate is rich, elegant tannins and well balanced acidity.
PAIRING
Ideal with roasted meat poultry, game, pork, grilled meat in general, but also some traditional Italian dishes like lasagna or ossobuco risotto.
Where to buy
Buy it Online, on https://www.wine.com/product/taurino-salice-salentino-2010/168126 , now listed at 14.99 USD
ORGANIC AND NATURAL WINES
Folicello Bianco Per Nat 2016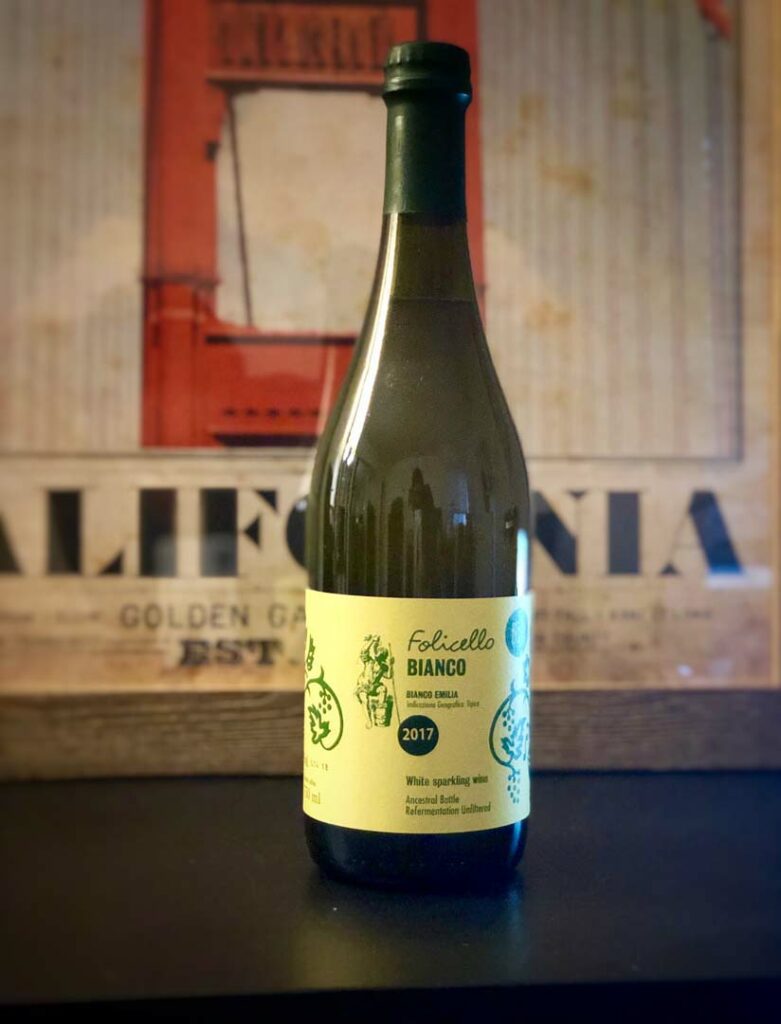 White wine from Modena, Emilia-Romagna, Italy, Folicello Bianco is a blend of Montuni (50%), Pinot (25%), and Trebbiano (25%) grown organically. It's made with the 'Metodo Ancestrale' technique, also known as Pet-Nat.
The wine is bottled with indigenous yeasts and undergoes a second fermentation in the bottle, developing a natural effervescence (frizzante).
The lees – dead yeasts – deposit at the bottom of the bottle (the wine is unfiltered) releasing the typical creamy texture and yeasty flavour which add complexity to the wine.
PAIRING
White meat, appetizers, charcuterie, soft fresh cheeses.
Where to buy:
INSERT MY PERSONAL DISCOUNT CODE "LAURA10" FOR 10% OFF:
https://primalwine.com/collections/sparkling-bubbles-pet-nat-wine-natural-biodynamic-organic/products/bianco-pet-nat-folicello-emilia-romagna-white-wine
2. Le Freghe, Rodon Bardolino Chiaretto 2017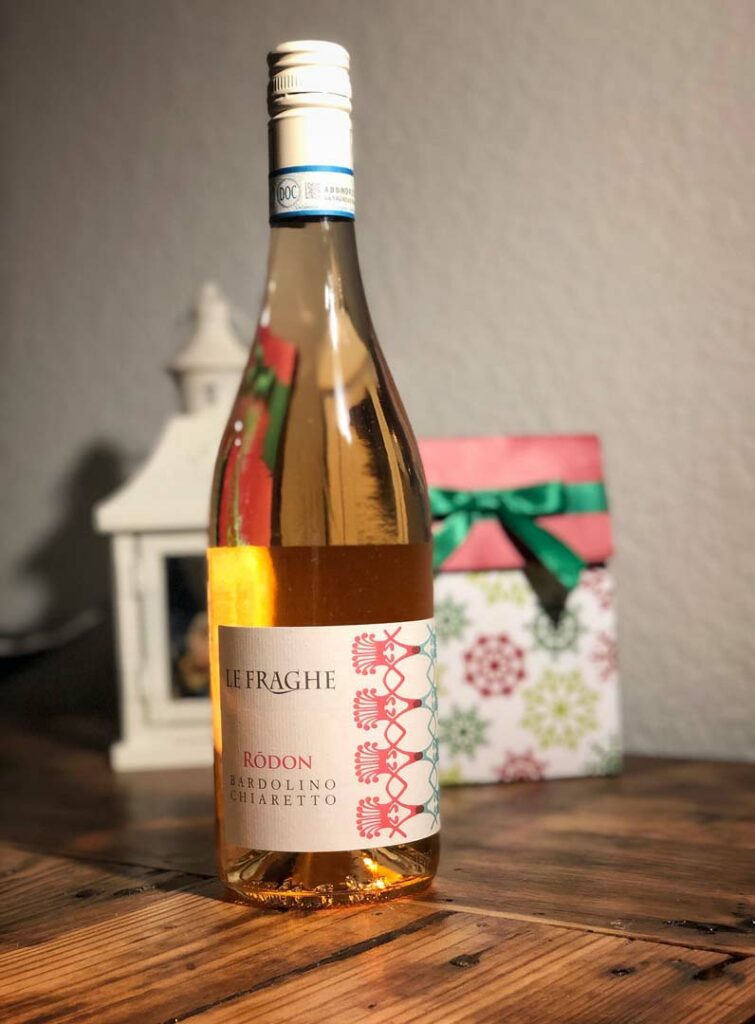 Rose' wine from Veneto, Northeastern Italy, made from Veneto region native grape varietals Corvina (80%) and Rondinella (20%). This is different from the Chiaretto in the Under 20 category which is produced on the Lombardy's side of Garda Lake and with different grape varieties. Chiaretto is the word to identify rosato wines in the Northern part of Italy. Bardolino is the regional appellation (for wine number 2 of the previous category the appellation is Valtenesi).
The Corvina and Rondinella grapes are estate-grown organically, fermented and aged in stainless steel with native yeasts. This Rose' is a saignée of Le Fraghe Bardolino: a portion of the must is bled off from the red wine fermentation just after a few hours of maceration on the skins.
PAIRING
Wild strawberries, aromatic herbs and great acidy make this wine a perfect match for grilled salmon or lobsters bisque.
Where to buy
INSERT MY PERSONAL DISCOUNT CODE "LAURA10" FOR 10% OFF:
https://primalwine.com/collections/italian-wine-natural-biodynamic-organic/products/rodon-bardolino-chiaretto-veneto-italy-rose-wine
3. Girolamo Russo, A Rina, Etna Rosso DOC 2016
Red wine from Sicily, Southern Italy, made from Sicilian native grapes Nerello Mascalese (95%) and Nerello Cappuccio (5%) grown on the slopes of the active volcano Mount Etna.
READ MORE ABOUT ETNA WINE REGION HERE
Some of the vines on the property can be over 100 years old.
The vineyards are high up, between 650 and 780 meters above sea level. Many of the free-standing bush vines, called alberello in Italian, are thriving in Etna's black, mineral-rich volcanic soil.
This Etna Rosso is one of the best examples of its kind, made only in 1500 cases. 'A Rina is made naturally in small plots which are kept separate from the harvest to the vilification process: natural yeast, no fining or filtration, no temperature control at fermentation, 10-12 day maceration, all punch down.
PAIRING
Pork ribs or shank, grilled mushrooms, sausages, bolognese, eggplant parmigiana, porcini risotto.
Where to buy
INSERT MY PERSONAL DISCOUNT CODE "LAURA10" FOR 10% OFF:
https://primalwine.com/collections/italian-wine-natural-biodynamic-organic/products/arina-etna-rosso-girolamo-russo-red-wine-sicily-italy
LEAP OF FAITH
1.Abbazia di Novacella Praepositus Kerner 2016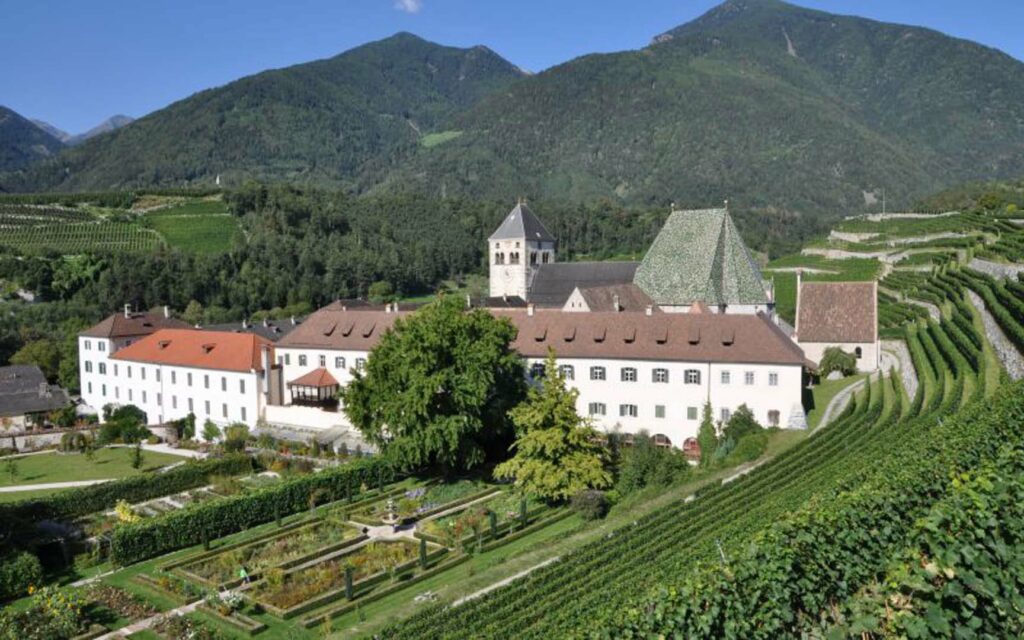 Kerner is an aromatic white grape variety from Germany, Austria and Alto Adige region of Italy. It was bred in 1929 by August Herold by crossing Trollinger (a red variety also known as Schiava grossa or Vernatsch) and Riesling. It was named after the poet and physician from Swabia, Justinus Kerner, whose works included songs and poetry on wine.
This wine is 100% Kerner from gravelly marine soils planted at 600-750m in elevation. Vinified in stainless steel tanks using indigenous yeasts, then aged 6 months in stainless steel tanks.

Fresh aromas offer a tasty blend of mixed white fruits, with hints of apple, peach, grapefruit and a tropical whiff of mango. It's ripe and full in flavor, so luscious that the first sip seems sweet and almost soft, but that impression quickly gives way to tart, mouth-watering acidity and a distinct touch of peach-pit bitterness.
PAIRING
It's a white wine with a red wine body, so it pairs well with pork, veal, roast chicken or swordfish, fatty fish in general and creamy pastas.
Where to buy:
https://www.wine.com/product/abbazia-di-novacella-praepositus-kerner-2016/317042
2. Pico Maccario Lavignone Rose' 2017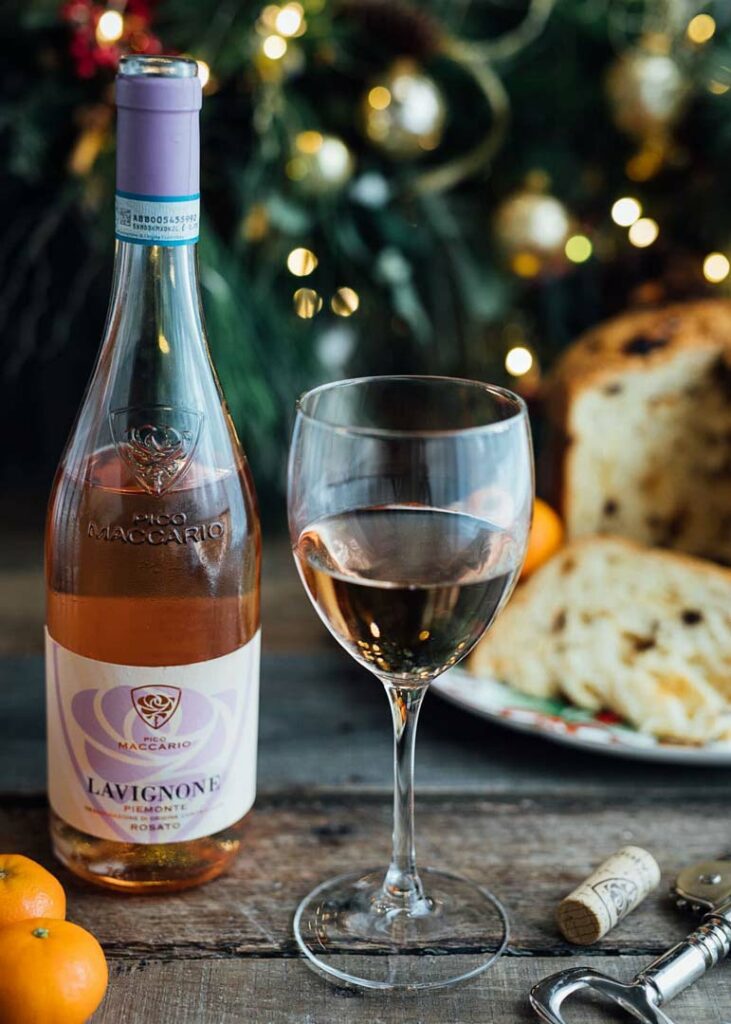 100 per cent Barbera grapes from one of the best area for Barbera in Italy which is Asti and the Monferrato.  A simple stainless steel vinification with gentle delestage,12-days maceration at low temperature to obtain a pale coloured rosato with character and backbone.
Aromas of wild strawberry, watermelon, cranberry, fresh-cut grass, and river stone. Bright and delightful acidity, soft tannins, good structure, a perfect  food wine.
PAIRING
Fresh vegetables salads, tomatoes spaghetti, pizza, beef tartare, vitello tonnato (veal preparation typical from Piedmont), charcuterie, soft cheeses.
Where to buy
https://www.wine.com/product/pico-maccario-lavignone-rosato-2017/394943
Lacrima di Morro Velenosi Querciantica 2015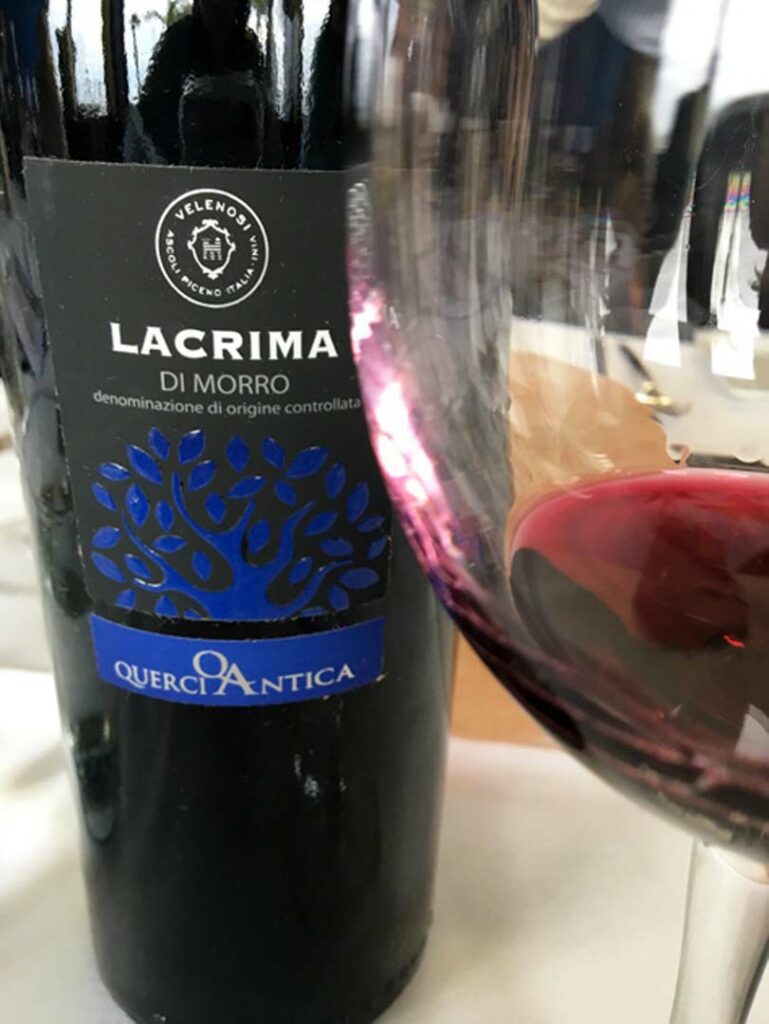 Lacrima di Morro is a distinctively scented red wine from Marche, central Italy. It is produced from the ancient Lacrima grape variety, in the area surrounding the hilltop village of Morro d'Alba.The evocative name Lacrima means 'teardrop', but there is no clear and unanimously accepted story attached to it. There are various Italian varieties that bear this name, and it is generally assumed that these are given in honor of teardrop-shaped grapes or grape bunches.
This version, crafted by Velenosi winery is a triumph of smells: dark cherries, dried flowers, spices, sage and rosemary, pink pepper, gooseberries, violets… it's full-bodied, dry with well balanced, harmonious tannic structure and full, persistent flavour. Its character is particular and unique.
PAIRING
Cured meats, pasta in red sauce, white meat dishes, but the perfect match is with Asian cuisine, it pairs well with curry and tandoori preparations.
Where to buy
https://www.calvertwoodley.com/wines/Velenosi-Lacrima-di-Morro-d-Alba-Querci-Antica-2015-w49558418k