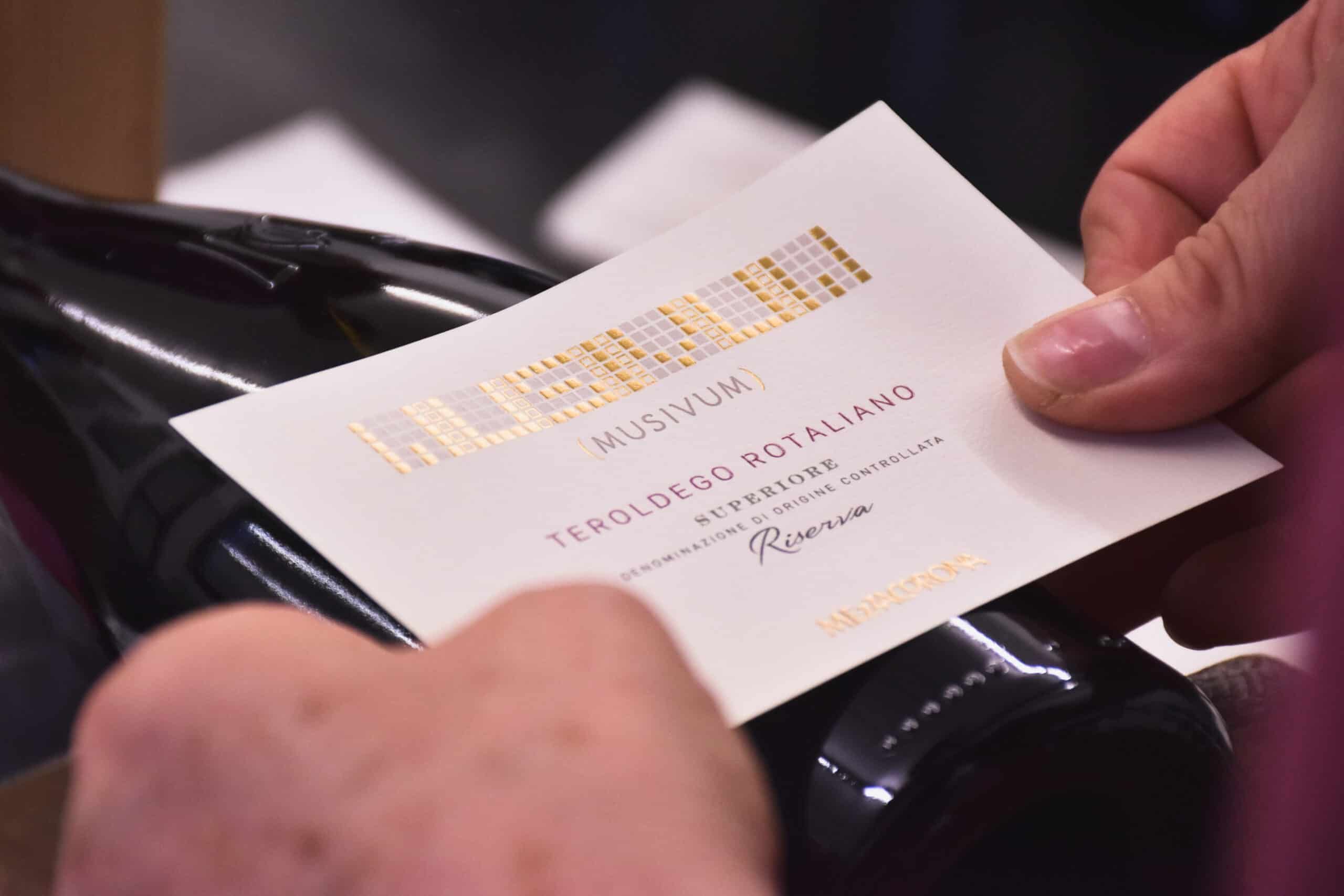 How much does a mosaic tile matter?

The story of Musivum, the cru selection that values teamwork

The small single tile in a mosaic may seem insignificant, not indispensable, when considered on its own. Yet if this principle were applied to all the small tiles, the whole mosaic would not exist, there would be no art, nor beauty to admire. So how much does a tile, an element, a detail matter? 

Small is beautiful, big is commercial?

I wondered about this when I started investigating the history of the Musivum project of the Mezzacorona winery in Trentino. Musivum precisely means mosaic in Latin, and the winery is what at first glance would be called a colossus of the Trentino wine industry with its 1,600 members and more than 2,800 hectares under vine. It is a group that also includes Rotari, Tolloy and Feudo Arancio and in 2021 reached a record turnover of nearly 197 million euros, exporting more than 80 percent of what it produces to as many as 65 foreign countries. 
Cooperatives of this size are often judged on the basis of numbers and not the actual quality of the wines, according to the quantity versus quality bias. Thus, the big picture is taken into consideration, without getting close enough to understand whether and with what thoroughness and care the individual tiles are chosen and treated…there is a tendency to consider these wineries "commercial" as if the adjective were negative in itself, rather than simply an indication of economic sustainability. I will not conceal from you that many professional colleagues snub their wines regardless, as if they carry a scarlet letter on the label that would target them only to those who understand nothing about wine. 
Thank goodness and the wonder of life, reality is truth is rarely so simplistic. And this is also the case with Mezzacorona, as with other large cooperatives I have visited throughout Italy and proudly recount in my books as examples of wineries with a crucial social and environmental role for certain rural areas in preserving traditions and landscape. 

Musivum, a tribute to the mosaic vineyard tiles 

Mezzacorona, for example, has decided to dedicate a line of boutique wines, Musivum, to the best plots, to its crus, to those special vineyards of each native variety that are carefully cultivated by forty of their bestowers, often for decades or even centuries. 
Consider that individual winemakers owning very small plots, sometimes less than one hectare, would never have had the economic strength, the technologies, the experience of a team of professionals to enhance their exceptional grapes with a dedicated line. Many of them would probably leave the vineyards uncultivated or uproot them, thus losing a unique and rare landscape and environmental heritage, if they did not confer the fruits to Mezzacorona. 
The work of Mezzacorona as well as of other enlightened cooperatives is to carefully choose these mosaic pieces, clean them well and know how to place them where they contribute to the overall design, to the beauty of the picture. 
I wanted to meet some of these "tiles" to also understand whether this feeling of belonging to a larger design was shared by the winemakers or perhaps just my own romantic conjecture. I asked myself, what is it like to work all year round and then see one's own grapes end up in a blend with others? Isn't that a bit debasing?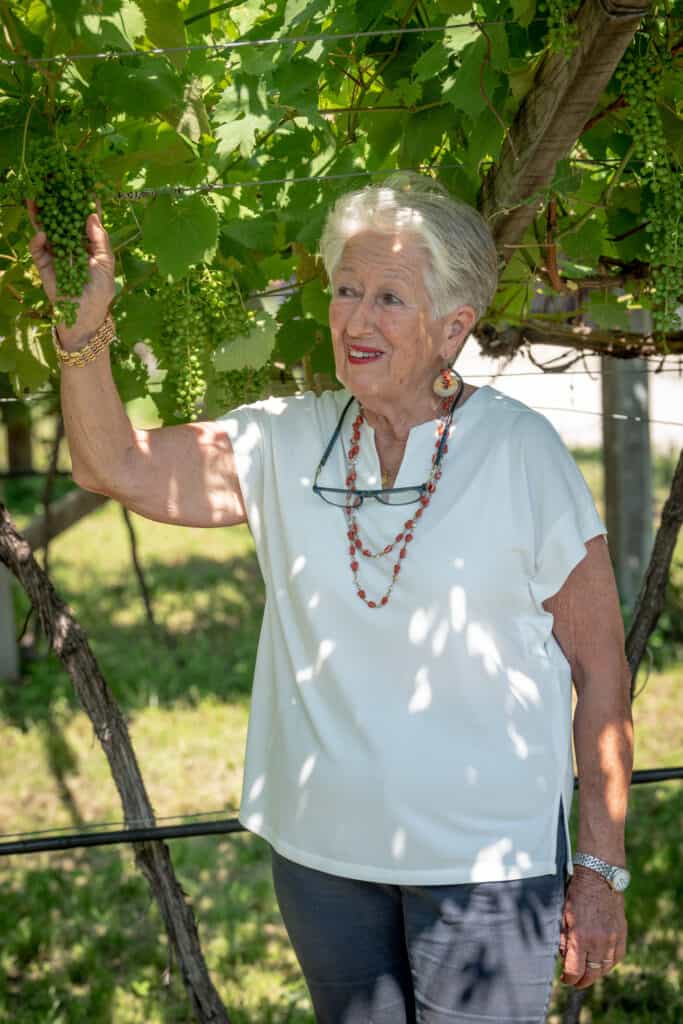 Mirta and her centuries-old vineyard of Teroldego
I asked Mirta Menestrina, age 76, owner of two and a half hectares of Teroldego in one of the best areas of the Rotaliana plain, called the Rauti zone, and a sublime conversation ensued about the pride of belonging to a team, to a territory made up above all of people and social ties. "We have photographs from 1906 of my father as a child, together with my grandparents, while they were harvesting grapes. In my memories, in my childhood, this vineyard has always been there, part of the family. We had a rustic cottage near the house with a small winery where we also processed grapes from neighboring farmers, making artisanal wine. Then in the 1980s we joined Mezzacorona, partly because none of us dedicated ourselves exclusively to viticulture with such a small plot of land."
I ask her how she reacted when she was told that her vineyard had been selected among the best Cru for the Musivum line: "I was very proud, I am very attached to this vineyard, when I am there I feel regenerated, I feel it as a personal thing, there is a tradition that goes on and is repeated thanks to the cooperative winery…my grandfather used to say "this countryside is the heart of Teroldego whoever breaks this tradition makes the heart bleed," so for us it is an important issue, of values and belonging."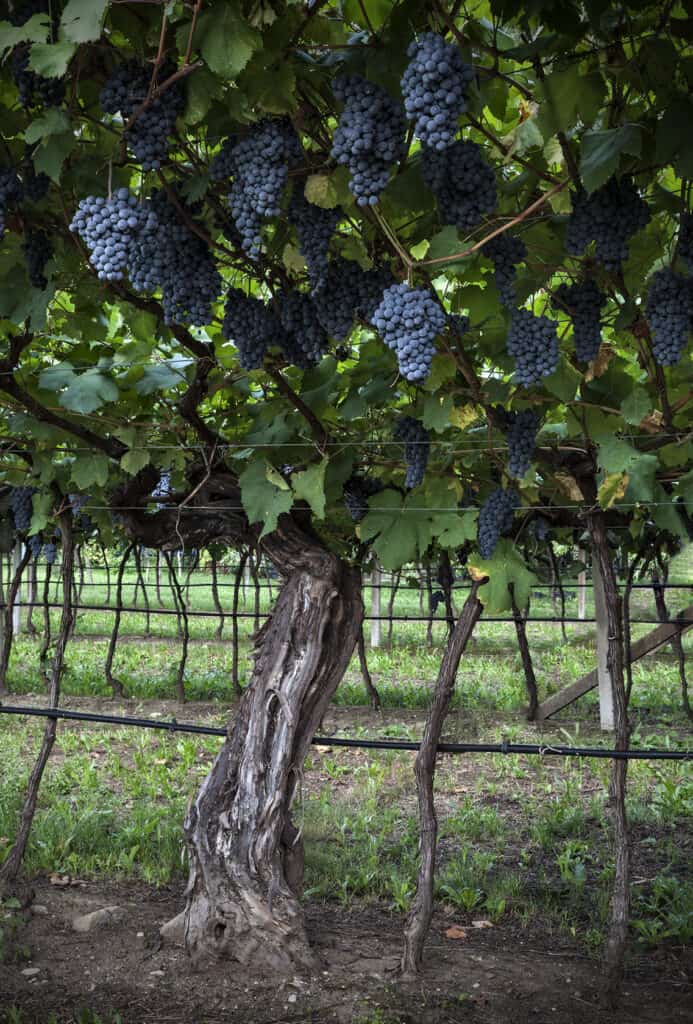 Local communities custodians of a sense of belonging
These chats with conferees always leave me with a great lesson: how teamwork, mutual help and trust are fundamental pillars of local communities. These are feelings that are often lost in large metropolises or behind social media screens. Mrs. Mirta and her children to come will be able to continue to do something tangible to keep a memory alive, thanks in part to the logistical and economic support of a company as large as Mezzacorona. And like her so many other winemakers, families, generations.
Interview with chief winemaker Fabio Toscana
Instead, with Mezzacorona's chief winemaker, Fabio Toscana, I had a detailed conversation about precisely the Musivum project, which, after a career of more than 40 years in the winery, is also the personal crowning achievement of his work of deep knowledge of grapes and plots.
The interview with Fabio Toscana is an episode of my Italian podcast and you can listen to it in full here:
The Agronomist and Climate Change
Another important piece of this mosaic is the experience and expertise of Mezzacorona agronomist Mauro Varner, whom I met at the group's Trentino headquarters during a tasting of the Musivum line. With him the conversation immediately ended on climate change. He confirmed the trend towards earlier harvests, giving me data, specific to the Mezzacorona vineyards, that really left me speechless: for the first part of the 1900s the harvest period remained more or less stable, varying by a few days or weeks, but if we consider the last 30 years the harvest date was brought forward by about a month. We are now at the beginning of September as the starting date for Mezzacorona's vineyards, while at the beginning of the century, around 1920, harvest was the first of October. This is an inexorable process that needs to be addressed with new techniques to protect the grapes from the sun and water management to be rethought. Let's just say agronomists will have their hands full in the coming years to deal with these climatic challenges.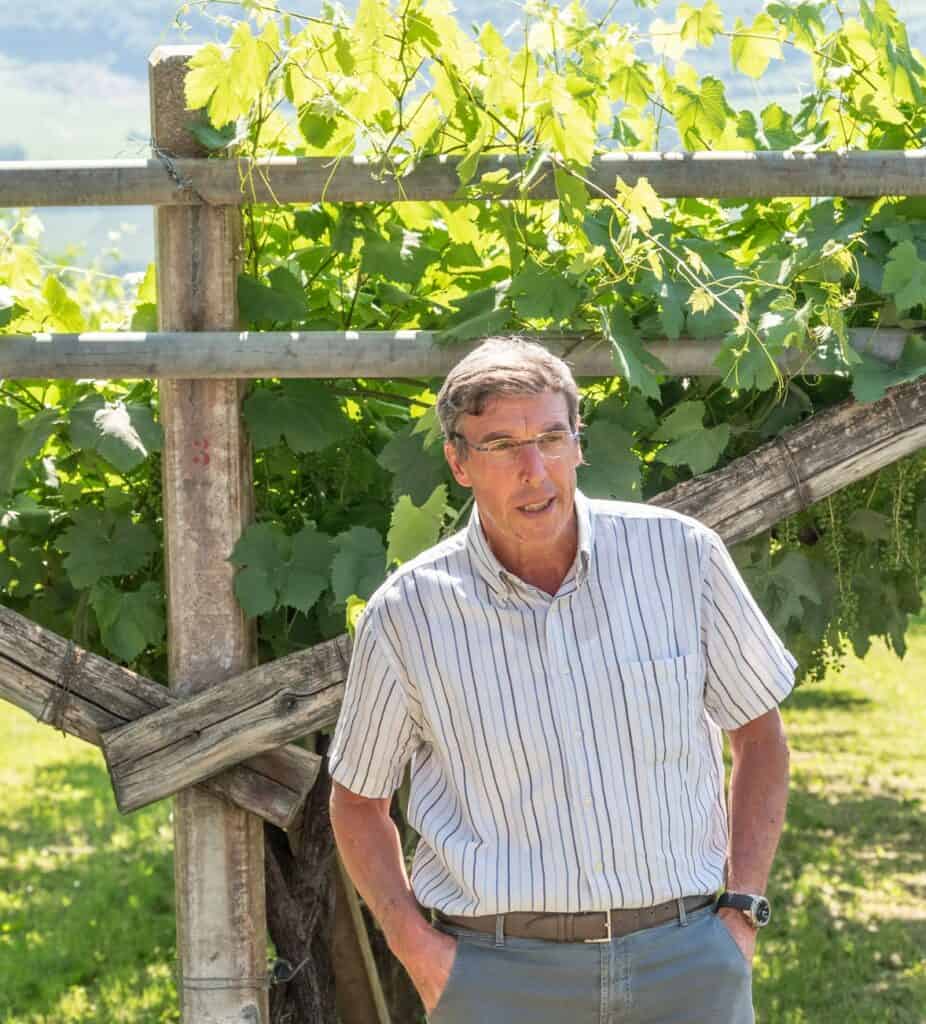 Suggestions from my tastings
The wines of the Musivum line, a very limited production (we talk about a few thousand bottles per grape variety) and very well cared for (hand-numbered labels, wax closure also made by hand) particularly impressed me with their expressiveness and finesse and aging potential.
I have tasted truly portentous whites, capable of improving in bottle for several years. Find technical details and types at this link.
Among my favorite tastings:
– 2016 Pinot Grigio Trentino Doc Superiore : It gave me a sense of three-dimensionality and depth that I have rarely found in other wines of the same varietal. Suggestions of ripe pear and fennel, a good body given by the partial fermentation in wood and batonnage.
– 2017 Marzemino Trentino Doc Superiore: a fresh, spicy, bold wine. I liked it on first taste, not a complex wine, it puts you at ease right away, but letting it breathe in the glass reveals itself to be increasingly intriguing with flavors of cardamom, dark plums, morello cherries and juniper. The grapes are harvested in two stages, overripe, part of which is dried. The two musts, that from fresh grapes and that from raisin grapes are blended in the spring. Part rests in oak barrels, the rest in steel before the final blend.
– 2016 Teroldego Rotaliano Doc Superione Riserva: an important wine, authoritative I would say, but with that necessary and pleasing firmness. The nose proved generous with many layers of memories for me: from warm crunch almonds, to currant jam and mountain wild fruits, to tobacco and leather. Some of the wine ages in amphora, but most in barrel for about 14 months.